All the protagonists of this Milanese project are 30 or younger. Fōndaco studio's group consists of architects, but also graphics and photographers from all over the world – but they're all the same age of the client. They were given the opportunity to work on an 85 sqm apartment in a residential building in Via Botta 43, near Porta Romana, designed in the '60s by Gian Paolo Valenti. In 1962, he published on Architecture D'Aujourd'Hui an ambitious project for a concrete residential tower with powerful patterned and recessing façades, but he never managed to build it.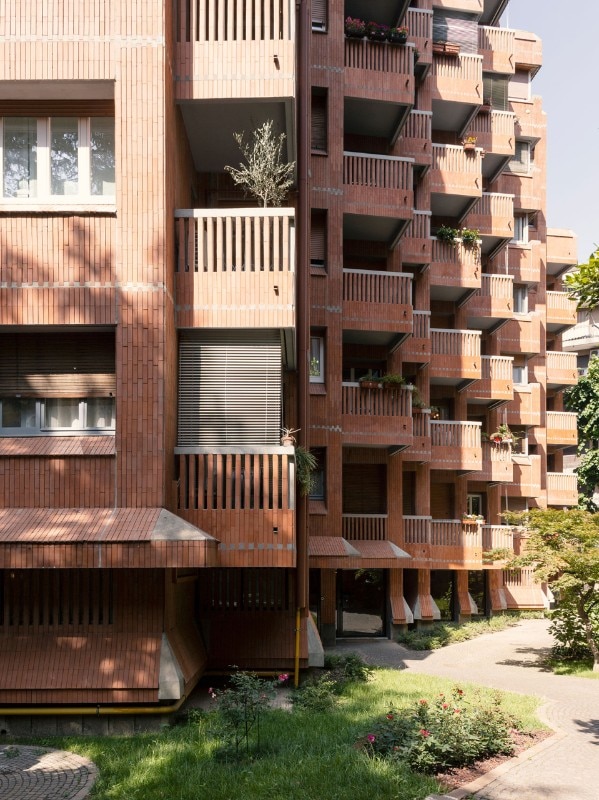 Anyway, Valenti's original idea found its application in Via Botta 43, even though the façade is softened by the terracotta cladding and the big garden. The serrated profile of the building represented the main challenge in the creation of this domestic space, and the reinterpretation of the original architectural style of the apartment made it necessary to maintain some of Valenti's spatial characteristics. For example, for the bathroom, fōndaco studio recovered the splayed wall that had been hidden by a previous renovation and chose to place a freestanding sink in front of it.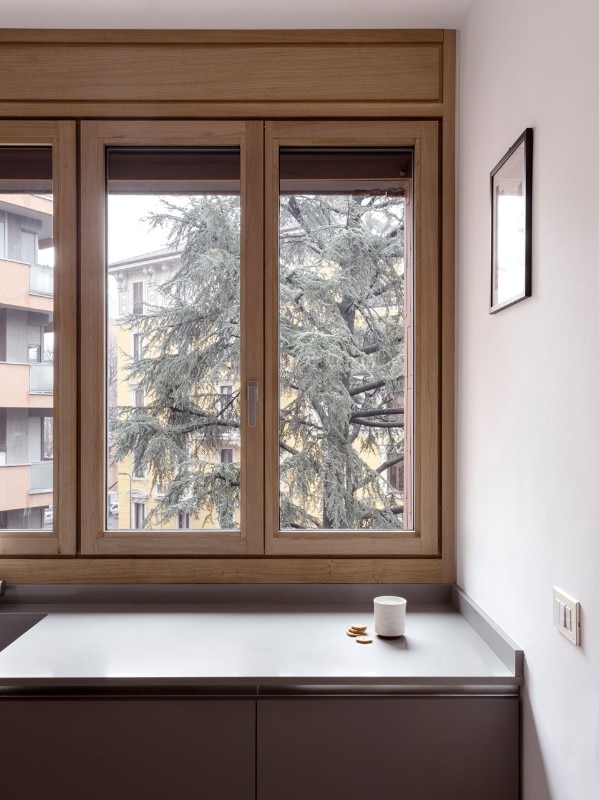 The client's main request was to obtain a large living area, were daily activities and occasional events could be dynamically absorbed by the space. The entrance overlooks the living area, and from the kitchen you can see the big pine in the garden. The living room and the dining room are the backbone that divide the apartment: these two areas can be separated by a double curtain – one is lighter and brighter, the other is thicker and darker – that modulate the light and the noise. This soft separation between domestic environments, say fōndaco studio's designers, was inspired by the Milanese living solutions suggested by Modern Architecture – from Giulio Minoletti to Gio Ponti, from folding partition walls to innovative textiles – and is the absolute protagonist of the apartment.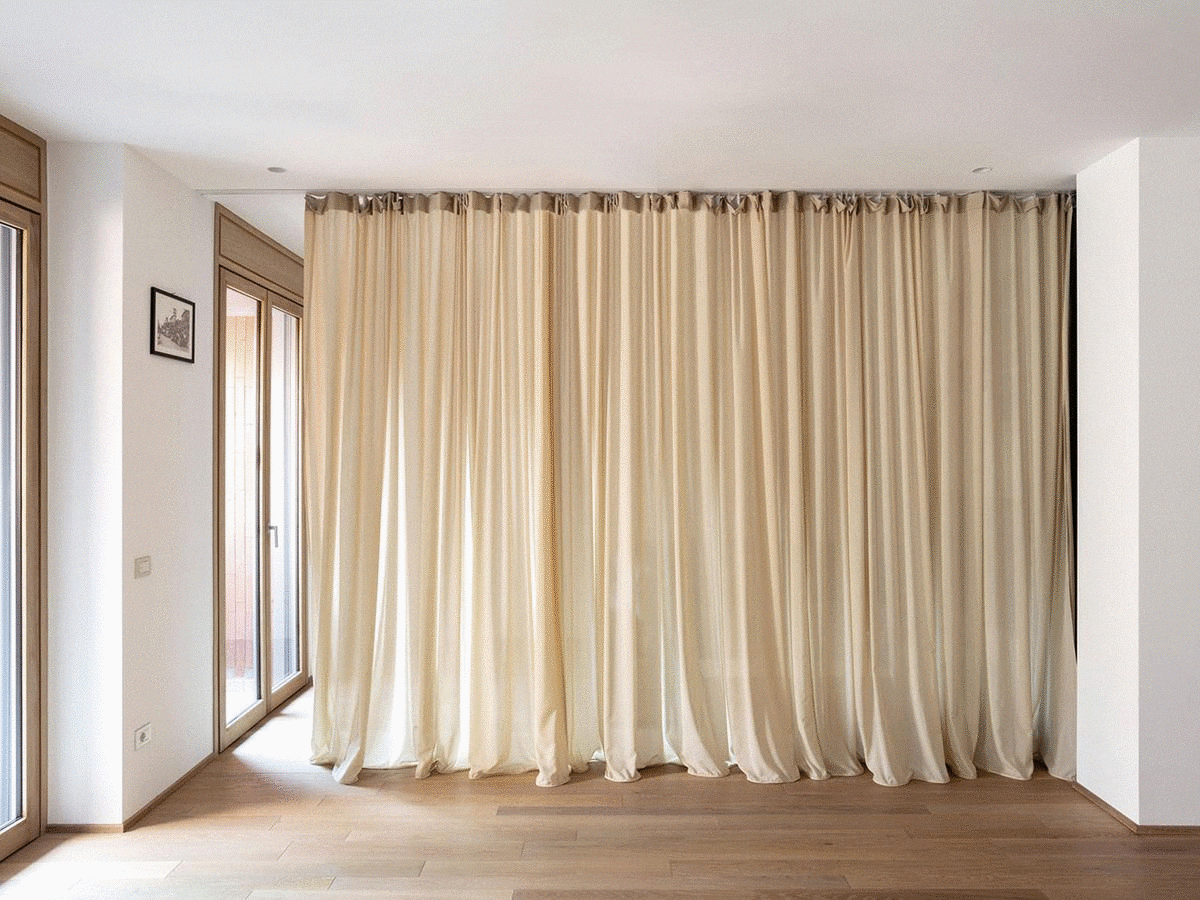 Main bedroom, bathroom and laundry room are protected by a series of three durmast sliding panels – in the apartment, many elements are made of durmast, like the new doors and windows and the equipped wall units. The way this apartment is furnished highlights the coplanarity of the surfaces, the attention for detail and the interesting way of assembling different elements through interlocking systems. This feature, according to the designers, "reminds us of modern architecture, in addition to the prefabrication method that Valenti experimented for this building."
Project:

camera con tenda

Location:

Milan

Architects:

fōndaco

Project architects:

Marco Diana, Giacomo Panìco

Collaborators:

Stefano Passamonti

Area :

85 smq

Completion:

2018