Grand Hotel Duomo
Milan was heavily bombed in WWII and during its reconstruction Gio Ponti asked Domus readers, "What are the attractions of Milan, a city lacking natural ones, with no water, rivers, mountains or hills? Milan is all about 'man-made' appeal. La Scala, the Triennale, the trade-exhibition complex, Brera and Santa Maria delle Grazie, the Duomo and its busy work life." (Domus 250, September 1950). On the bustling city scene, even new hospitality structures serving to accommodate an unprecedented visitor flow could become magnets.
This was true of the Grand Hotel Duomo (Domus 250), with interiors redesigned by Aldo Avati and Melchiorre Bega who converted the lofty rooms of the existing building that had been spared by the bombing into luxurious rooms with mezzanines, "vertical apartments" finished with precious materials and overlooking the Cathedral.
La Rinascente Department Store
In 1952, Carlo Pagani designed the interiors of another celebrated building: the La Rinascente department store. Ponti invited readers to visit the store with "an open mind" and enjoy (Domus 268, March 1952) the blended pastel-coloured spaces (powder blue, baby pink and greenish-blue), the sales-counter arrangement, specially designed to arouse curiosity and ease circulation, and the modern displays.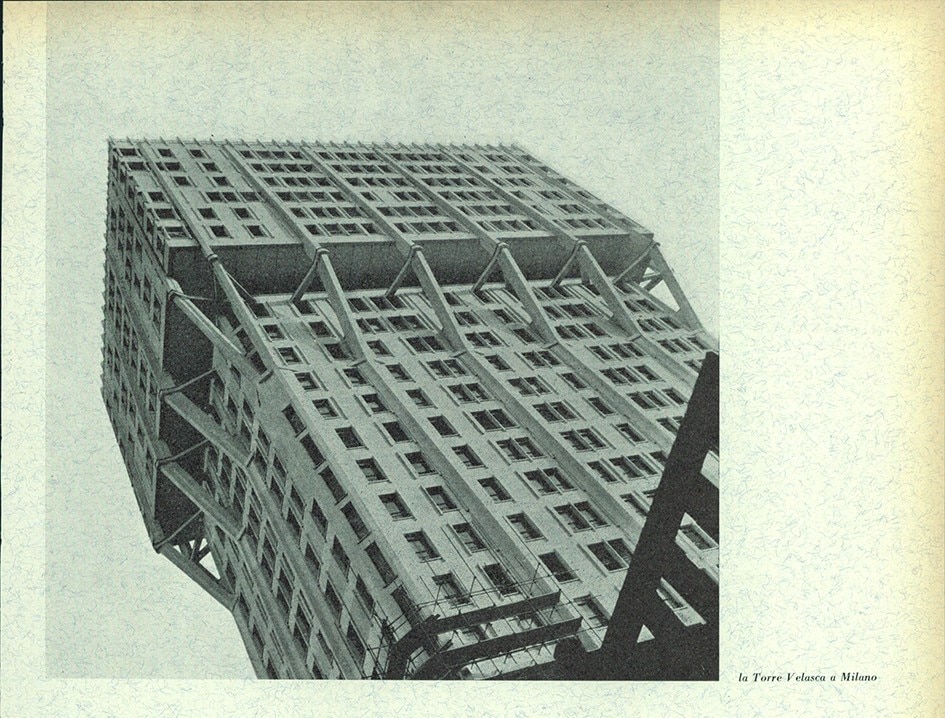 Torre Velasca
In May 1961 (Domus 378), a photograph of the Torre Velasca accompanied the editor's column. He was taking a stance on a much debated work that eventually became a city icon. "I admire, indeed I love, the Torre Velasca [...] I am delighted that this "architectural form" has appeared in Milan and not another city. Once again, Milan has shown that its vibrancy." The picture of the Torre Velasca deliberately shows it "from below", for optimum appraisal of its design and "the truest possible" appreciation of its street view.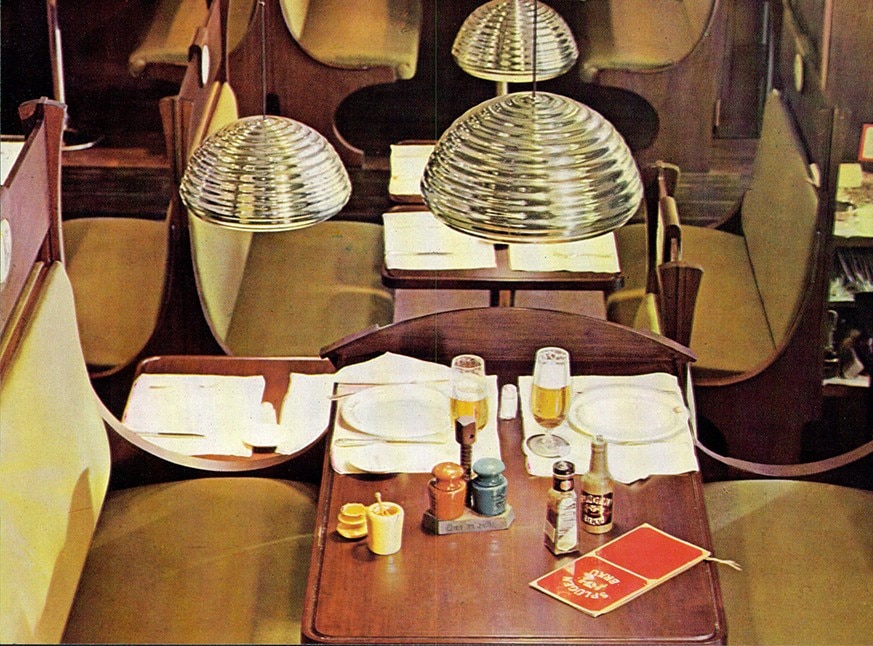 Splügen Bräu Bar
A few months later (Domus 380, July 1961), Domus featured the Splugen Bar, a favourite after work rendezvous of city-centre office employees. The photographs showed the now disused bar entirely designed by the Castiglioni brothers, with exposed systems, celebrated Splugen lamps – still produced by Flos – and retro touches such as fixed wooden furnishings with numbered backs, giving the impression of being seated at table in a late 19th-century dining car.
Apartment building in Via Quadronno
Domus devoted several features to an apartment building designed by Angelo Mangiarotti and Bruno Morassutti in Via Quadronno, describing its free-plan design, distinctive curtain wall (Domus 398, January 1963) and interiors featuring modern spatial distribution solutions, including wardrobe-walls that created suspended partitions, embellished with cylindrical lamps that rained light down, designed by Mangiarotti (Domus 410, January 1964).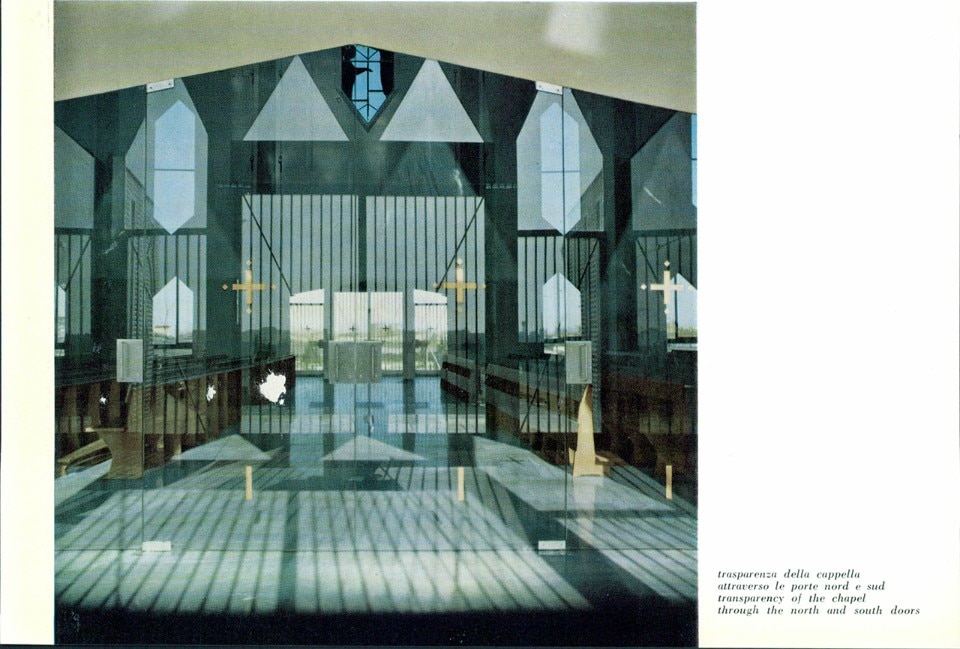 Pirelli Skyscraper and the Chapel of Santa Maria Annunciata
Domus had a special focus on a Milan that was growing and changing after the challenging post-war years. It featured new projects by Gio Ponti, including the Pirelli skyscraper and tile-clad church of Santa Maria Annunciata, and took readers into restaurants, shops and artists' studios. Visitors to the Domus archives will be able to read the history of Milan's architecture from inception and see interiors created by the great designers who drove the mid-20th century history of Milan.