The Domus digital archive includes all our issues since 1928. If you'd like to subscribe click here to find out more.

The free choice of five "things", alongside a concise reasoning about each of them, could seem an exercise out of our current Twitter and Facebook age; during the 2000s, it was also a regular feature in Domus, then directed by Deyan Sudjic who conceived "Five Things" as an unexpected, surprising portrait of a different guest every month. The feature was condensed in one page — embedded in Simon Esterson's graphic project for the magazine —, and thus condensed information and reflections, from which emerged sincere personality traits of those invited to contribute.

The June 2001 issue invited James Irvine, who chose a building, a movie, a motorbike, a logotype and a quote. His choices resonate with Irvine's personality, conveying deep considerations with lightness and humour. Then, as now, these five choices offer a lucid self portrait of the British industrial designer.

This article was originally published in Domus 838 / June 2001

James Irvine: five things
1. A building: "Weekend House", Craig Ellwood, 1964
Spanning across a gully in San Luis Obispo, California, this extraordinary house would be a great place for a party, let alone a cool place to relax on the weekend. Every time I look at this photo I wish I was an architect.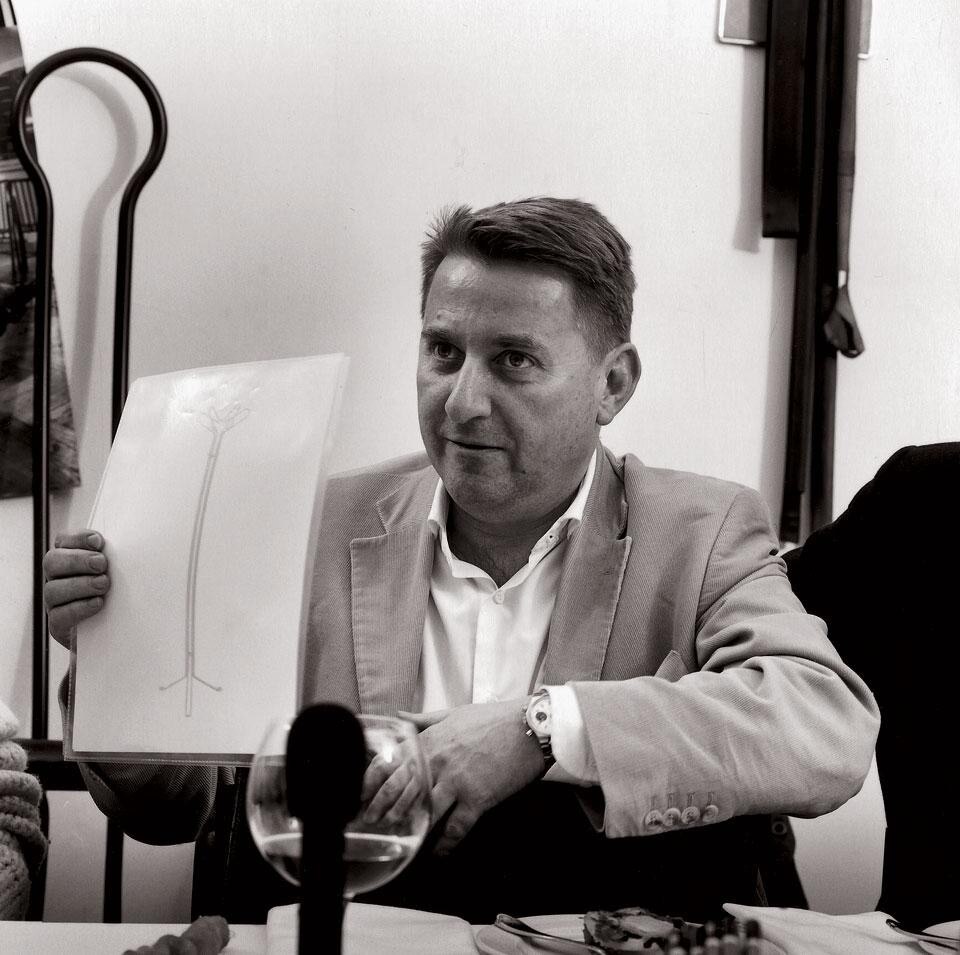 2. A film: The Big Lebowski
The Coen brothers masterpiece with the dude. Instead of going up in the space shuttle I think I would prefer to be insulted by Jesus, the rudest bowler in the world.

3. A motorcycle: the BSA Goldstar Clubman 500, 1960
I once rode a mint condition Goldstar. The closest thing to a mechanical object being a living creature. Also a temperamental creature. A characteristic which has disappeared in our modern industrial sterile perfection.

4. A logotype: Sony
The original Sony logotype was designed in 1957. I have always been a "Sony victim". The brand is about as perfect as you can get. It was apparently invented because it was difficult for non-Japanese to pronounce the previous name Tokyo Tsushin Kogyo.

5. A quote: "Everything you own ends up owning you"
I heard this phrase recently uttered by Tyler Durden (Brad Pitt) in the film Fight Club. It sums up the modern dilemma, the desire to build castles and the desire to be free. But I enjoy using the quote to see people's reactions.