The transformation of 530 dwellings in the Le Grand Parc neighbourhood, in Bordeaux, by Lacaton & Vassal Architectes, Frédéric Drout Architecture and Christophe Hutin Architecture wins the 2019 Mies van der Rohe Award.

The most prestigious of all the prizes for built designs on the European continent reassesses the centrality of two topics in the contemporary architectural practice: the requalification of the cities' outskirts and the valorization of the built fabric.
This choice by the jury – chaired by Dorte Mandrup and also including George Arbid, Angelika Fitz, Ștefan Ghenciulescu, Kamiel Klaasse, María Langarita and Frank Mc Donald – is in continuity with the result of the 2017 edition, when the DeFlat Keiburg by Pieter Bannenberg, Walter van Dijk Xander Vermeulen Windsant and by Klaasse himself was awarded.

From the Netherlands to the South of France, two different modernist peripheries, built "kilometer by kilometer" (to quote Le Corbusier's words) to host standardized masses of modulor-men, and both for a long time threatened by the wrecking balls; two project which, instead of destroying everything through thundering explosions, choose to work within, on the surface and at the threshold of these huge monoliths, almost ancient ones by today, to transform them into objects able to exchange with their surroundings. And, what is most important, into comfortable and up-to-date dwellings for their inhabitants.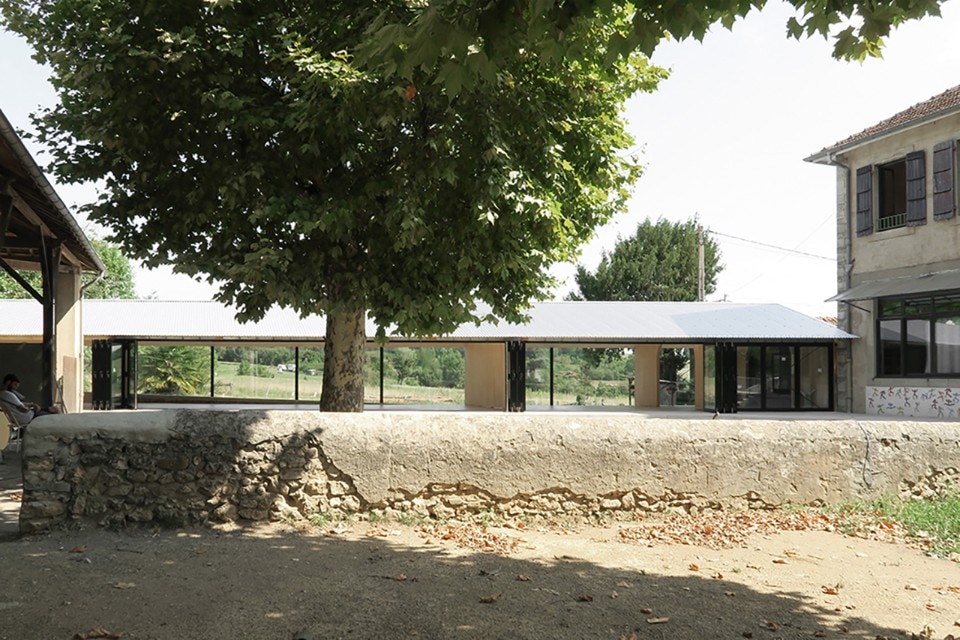 Therefore, Le Grand Parc's G, H and I bars lose their outdated exterior panels, their obsolete installations, the toxic asbestos; they gain a fully glazed façade, appropriately screened by thermal curtains, winter gardens functioning as an actual additional room for each flat, efficient technical equipment. And they keep their dwellers during the entire process – the working site scheduling allows to entirely refurbish each flat in 12 to 16 days.
Lacaton & Vassal prove yet again their qualities as sophisticated interpreters and designers of the new French banlieues. In this regard, the Mies van der Rohe Awards represents the well-deserved crowning of their more than two decades long experience of these territories – a path which also comprises the Tour Bois-le-Prêtre, completed in Paris in 2011 with Frédéric Drout.

The 2019 Emerging Architecture Award went to a French firm, as well. BAST's project for a school cafeteria in Montbrun-Bocage deals with a place – a little village at the feet of the Pyrenees – and with a built heritage – an old school complex – very different, and yet so similar, to Le Grand Parc. Montbrun-Bocage itself is a periphery, claiming a possible centrality, and its school is an existing architecture, whose qualities and potentials can be detected only by a very vigilant eye.

Project:

transformation of 530 dwellings

Program:

residential building

Location:

Bordeaux, France

Architects:

Lacaton & Vassal architectes, Frédéric Drout Architecture, Christophe Hutin Architecture

Client:

Aquitanis

Area:

23,745 sqm

Completion:

2017