"While the chair is working, people rest". Thus, Alessandro Mendini began a long list of thoughts (Omaggio alla Sedia, 1980) illustrating the semantic complexities of the act of sitting. He also wrote at some point in the updated list that "The chair is a Bob Wilson show", and it was Bob Wilson, artist and director, who was called upon by the mudac in Lausanne to set up the exhibition "A Chair and You", which displays for the first time a selection of about 230 works from the extraordinary collection held by Thierry Barbier-Mueller.
Started in the 1990s, the full collection now features more than 650 works and is one of the largest private collections of artist's chairs (including designers and architects), which grew spontaneously following personal affinities and fascinations of the collector. 

The chairs have been made with few exceptions since the late 1970s and largely in the 1980s, when design was going to kick into high gear to become a highly creative and experimental "undisciplined discipline".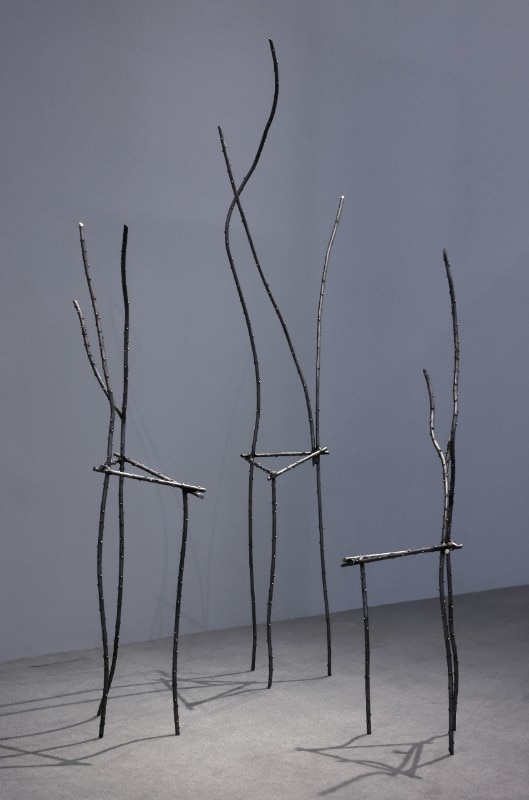 Those on display are unconventional and speculative objects, provocative reflections between technique and aesthetics, humor and irony, function and sculpture. Among them there are chairs, armchairs, stools, perches, chaise lounges or indefinable types of seating, where sometimes it is impossible to sit, because the interest here goes far beyond the function of industrial design, but focuses on research and so-called collectible design, made of unique pieces, prototypes, sculptures, limited editions or small series.
The chair is an act of virtuosity of every designer, type myth and challenge that every designer has to face sooner or later especially as a symbolic and emblematic object, which takes care of the body in space, and is the place where living begins.

Wilson, who is a longtime friend of Domus – he directed the play for the magazine's 70th anniversary celebration in 1998 – 70 Angels on the Façade – "is not so interested in sitting on a chair, but in looking at it and understanding it", partly because when you use a chair you never see it, and if you see it, you do not use it.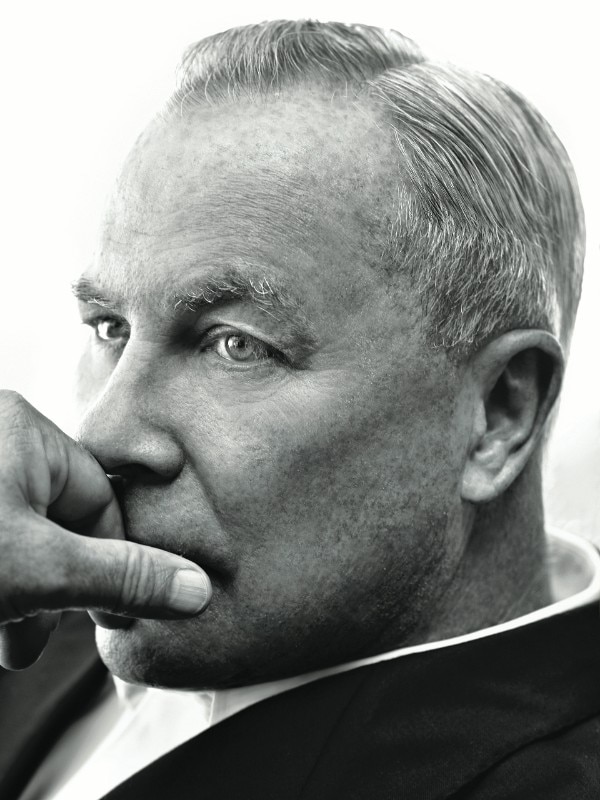 His set-up – referring to his long experience and mastery in contemporary "total theater" – activates a "spectacular", immersive, performative space in which, using contrasts, chairs are literally put "on stage" as motionless actors dialoguing about art and design.
The exhibition is a work in 4 acts (and 3 intermissions), with lights that modulate intensity and sounds that fill all even the mental spaces of the observer, and the visit begins in a "Bright Space" where in bright light, with the illusion of being in an enchanted forest, multiform islands with colorful borders contain family groupings of the most eclectic seating, around themes that speak of humor, construction, dualism, zoomorphism, sculptural form and pop culture. Even before the entrance from the grand staircase leading to the exhibition hall, you can hear a ditty resonating in the foyer as a nursery rhyme (Happy Chappie by Paul Reeves) that immediately gets into your head and almost invites you to whistle the tune, wanting to instill a kind of good humor as you enter this exhibition event.

The second space is reached by crossing a bright corridor, dotted with light bulbs, red polka dots and framed photos of chairs, where Wilson's voice recites as a mantra words about collecting interspersed with animal sounds.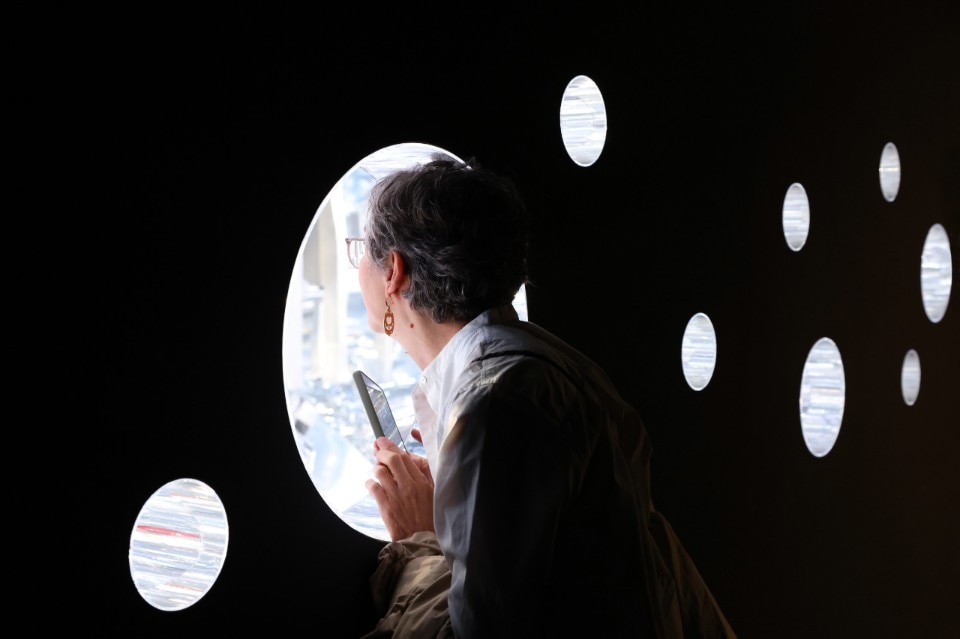 In the "Medium Space", contrasting with the previous space, soft lights and half-light, shades of gray and veils, linear frames and geometric volumes, draw a "calm" space that houses groupings of "architectural" chairs where the constructive lines that shape the structures are emblematic of the research of each individual specimen.
Here a steady sound of a percussion mixing with sounds of mechanical equipment (Mechanical Sound by Rodrigo Gava and Dario Felli) set the pace for the labyrinthine path to the next step, which is through a dazzlingly bright frame, around a low doorway that forces the visitor to bend down. 

Thus, we arrive in the third exhibition space, the dark and much quieter "Dark Space", in which the slow meditative and almost hypnotic rhythm of Arvo Pärt's gentle music (Spiegel Im Spiegel) slows the visitor down, inviting him or her to pause on some of the service seats to contemplate the most precious works of the collection, which, as in a star constellation, are revealed in turn by pulsating, precise lights that give the works a luminous aura.
Finally, through a further dark passage of wall and textile wings, you enter the last antechamber of a space accessible only by sight. "Kaleidoscope" is the title, and kaleidoscopic is thus the complex image that is offered through portholes that look out onto a universe of reflected and refracted images within a mirrored cubicle where it is almost impossible to recognize real objects, except by devoting proper attention to discovery. Here, only chairs of chrome-plated, polished, reflective metal blend into the dazzling, mirrored space, while Lou Reed's (Metal Machine Music) electric guitar screeches its strings in search of metallic musical sounds.

After this dense synesthetic journey, it is possible to come away a bit dazed, but perhaps this is the right feeling that begs for a pause and amplifies the desire for a seat that is finally comfortable and simply to use.

Exhibition:

A Chair And You

Curators:

Chantal Prod'Hom, Susanne Hilpert Stuber

Scenography:

Robert Wilson

Associate Scenographer:

Annick Lavallée-Benny

Coordination:

Magali Conus

Location:

mudac, Losanna

Apertura:

Fino al 5 febbraio 2023