Four miniature cars are displayed on a shelf in the office of Maximilian Missoni, Head of Polestar Design. Out of those, there's only one car Missoni didn't design himself: an iconic Volvo 850. The Swedish brand's brutalist masterpiece shines on a miniaturized scale in a transparent case. "It was such an inspiration for me", Missoni says – an inspiration that led directly to Polestar's first car, the Polestar 1. "It was a bit of a brutalist, beautiful animal", the designer explains. "We tried to create this blend between the monolithic, brutalist feeling of an 850, and the beauty of a P1800". The latter is an elegant coupé that Volvo produced for almost a decade, starting in 1961. Styled under the tutelage of Pietro Frua, it featured a touch of Italian design and is still referred to as "the Saint's car" as Roger Moore drove it in the eponymous British tv series – a huge hit in the Sixties.
Polestar Precept
Polestar 1
Polestar 2
Polestar 3
Polestar Precept
Polestar 1
Polestar 2
Polestar 3
Polestar is a new all-electric luxury car brand spawned from Volvo and its almost century-long legacy. But it is not Volvo. It's something new, something different. One could say that it sees further by standing on the shoulders of a giant, paraphrasing Isaac Newton's famous letter. The brand's design approach is different, as reflected in their new Gothenburg design studio, located in the former Volvo HQs, renovated after a long period of abandonment.
Originally designed by the Italian-American architect Romaldo Giurgola, along with the Swedish colleague Owe V Svärd, the building is "the ultimate in 1980s-era executive suites, a blend of Scandinavian style, brutalist materials, neoclassical planning and highly crafted finishes", as Wallpaper's Jonathan Bell eloquently summarized. The building is also deeply connected with nature, sporting large windows that provide stunning views of the Gothenburg archipelago on sunny days, as well as windows that overlook the woods in classic Scandinavian city's outskirts style.
Polestar's Design Studio in Göteborg
Polestar's Design Studio in Göteborg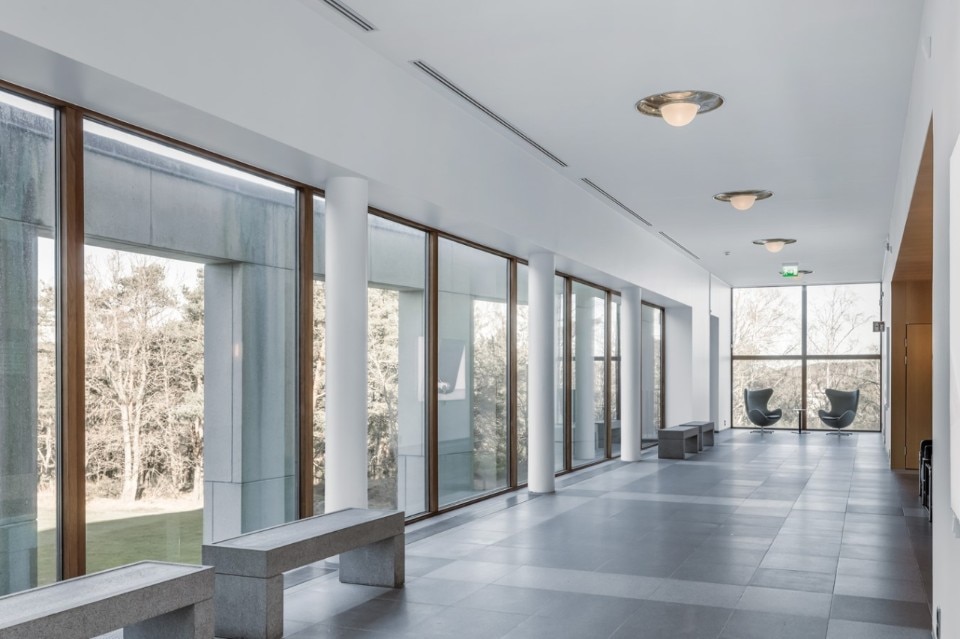 Polestar's Design Studio in Göteborg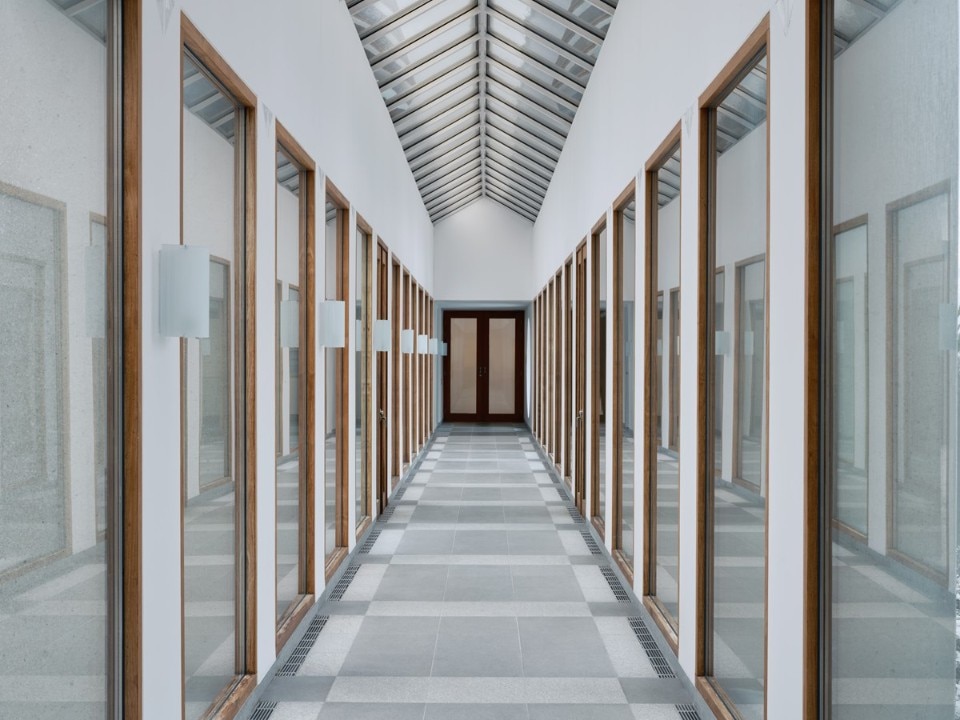 Polestar's Design Studio in Göteborg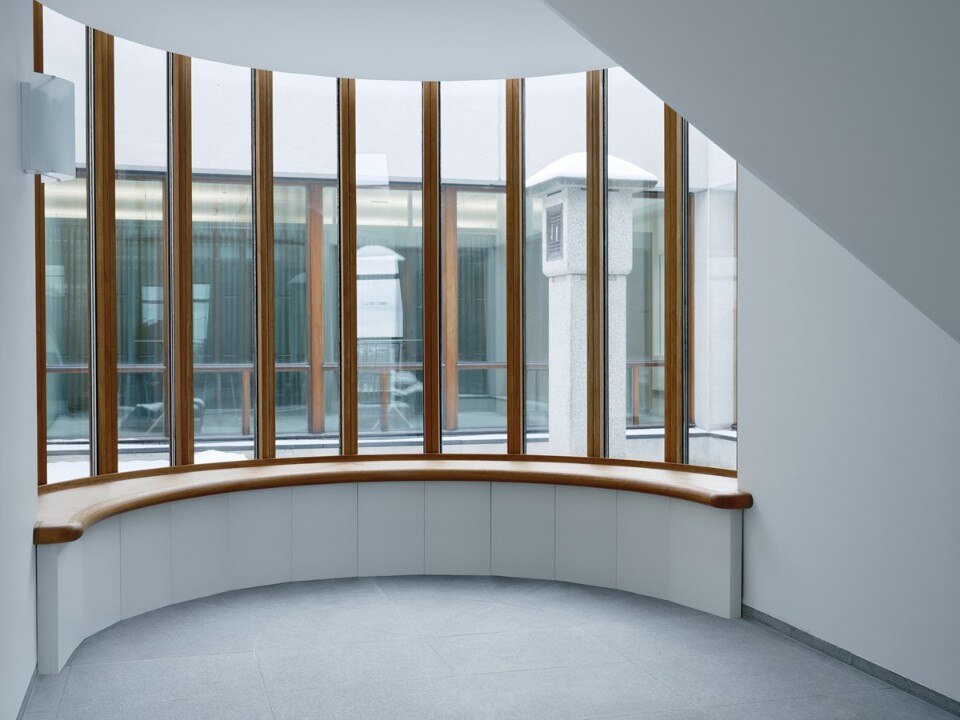 Polestar's Design Studio in Göteborg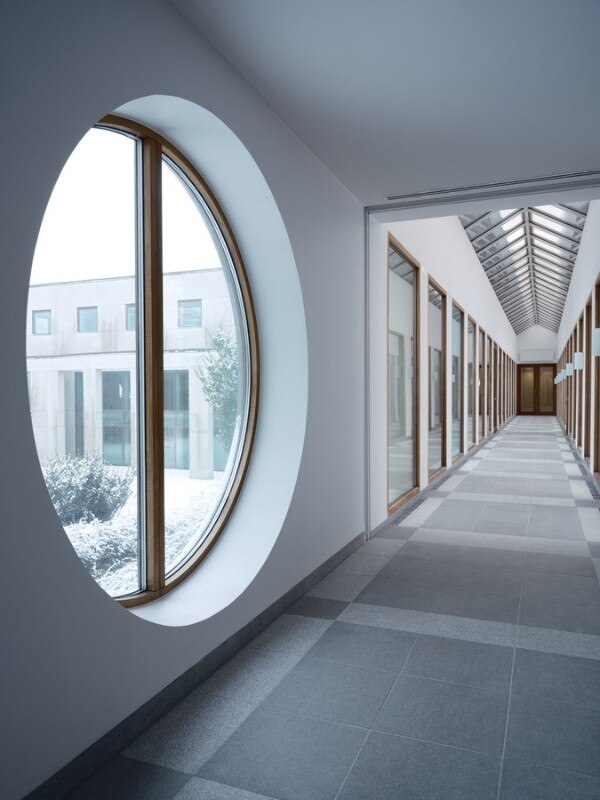 Polestar's Design Studio in Göteborg
Polestar's Design Studio in Göteborg
Polestar's Design Studio in Göteborg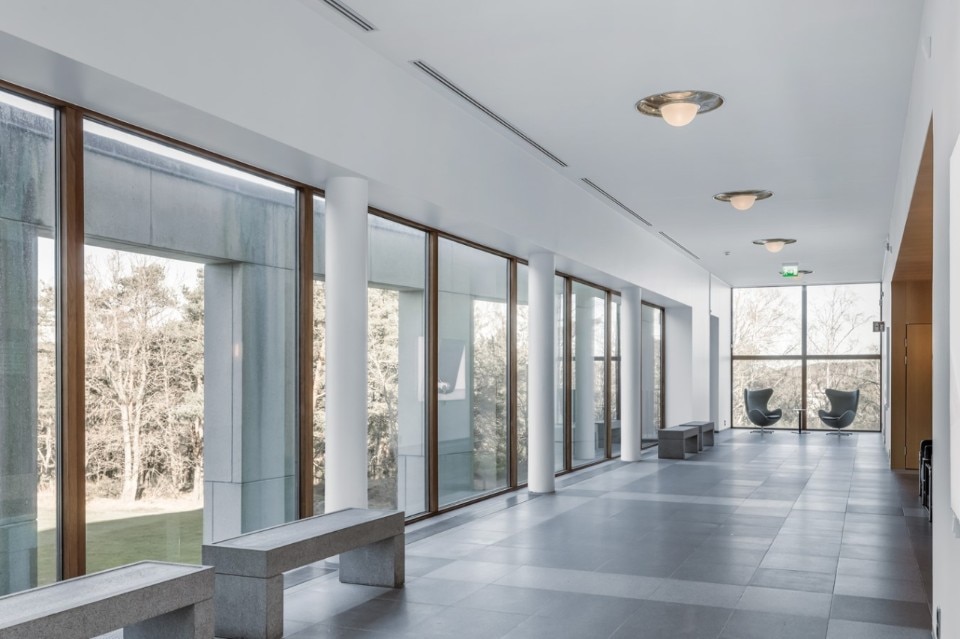 Polestar's Design Studio in Göteborg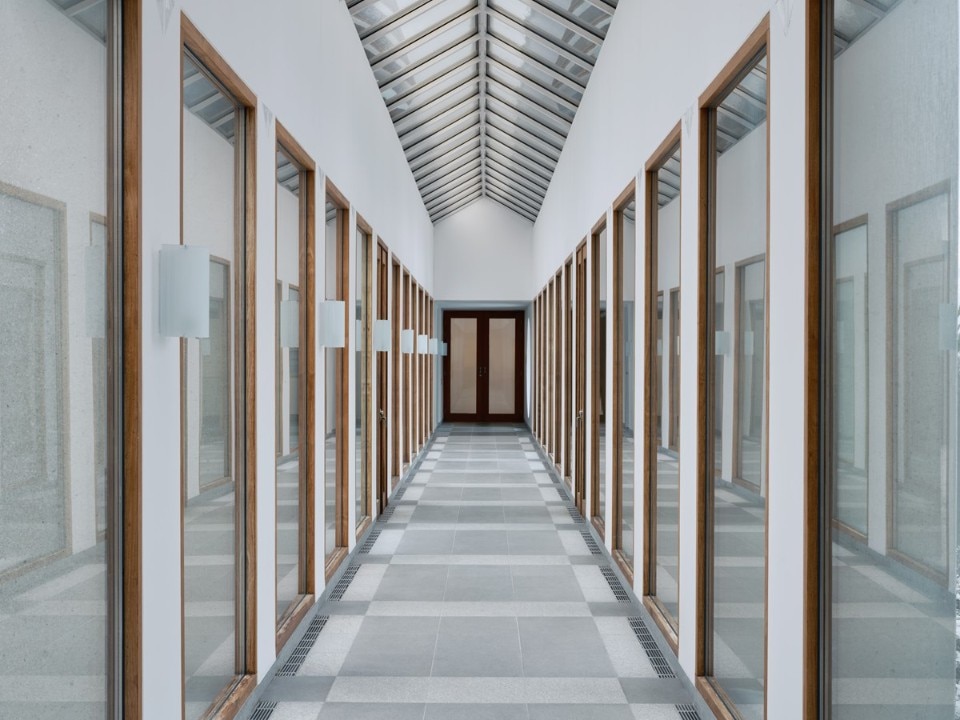 Polestar's Design Studio in Göteborg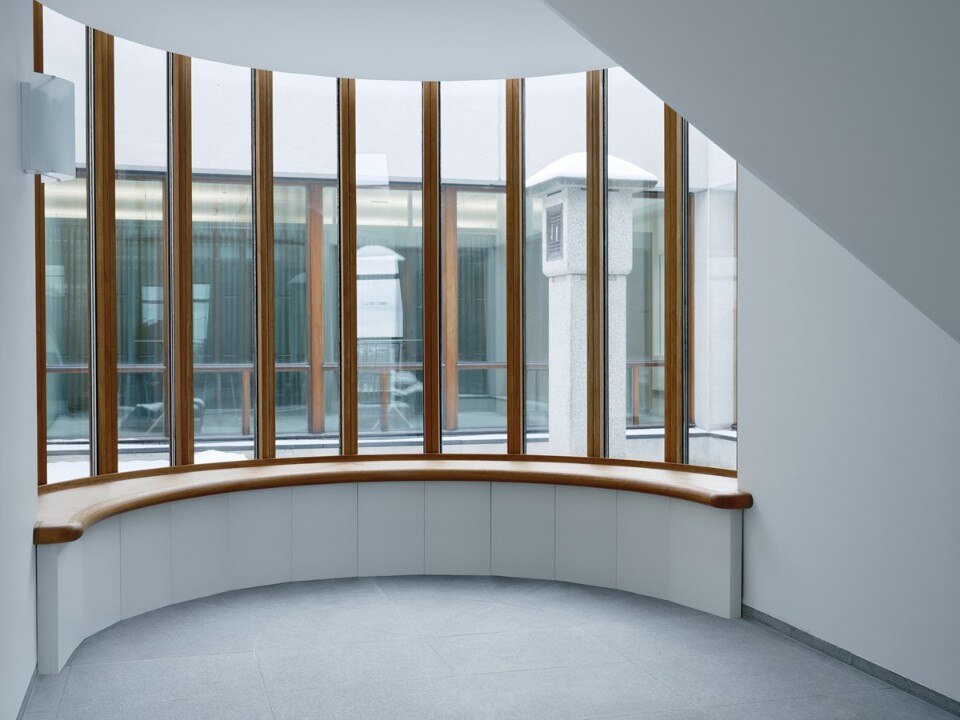 Polestar's Design Studio in Göteborg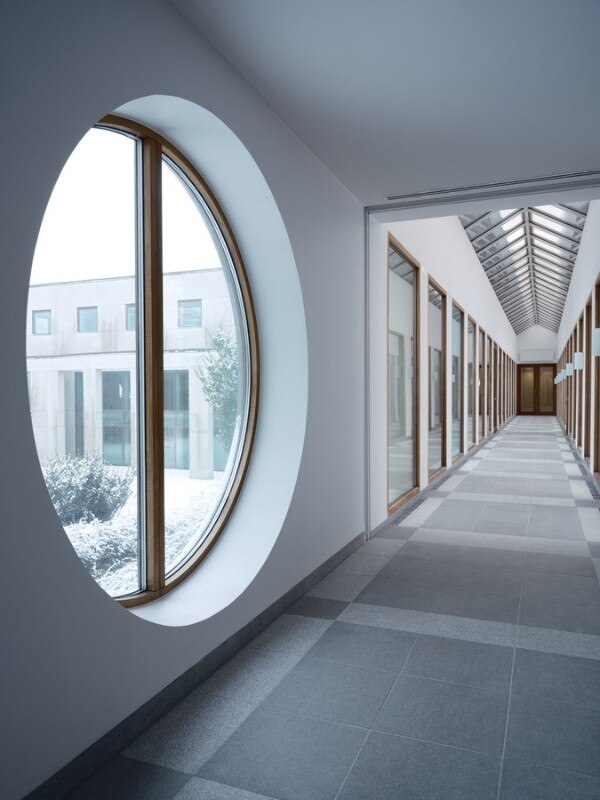 Polestar's Design Studio in Göteborg
Opposite Missoni's office, separated only by a glass wall, is a small zen-like garden with a huge stone at its center. "It didn't come here voluntarily", the designer jokes, pointing at the rock. To him, it represents the core of Scandinavian design: the principle of bringing nature into human spaces. "In furniture, everything is anchored in a direct translation from nature". The same applies to Volvo, the epitome of Scandinavian car design, with a long history of bringing nature into the vehicle's interiors through wooden panels and details that look as if they were absorbed directly from the Swedish wilderness.
Here's where Polestar diverges, Missoni explains. "We see ourselves as a technology brand, and we want to communicate technology through design". This happens in a minimalistic, elegant way, avoiding any vulgar display of gimmicks and conveying balance and lightness, while intertwining technology with sustainability. The latter is "translated into aesthetics" through Polestar's design: the materials used by the brand have futuristic names like mono-material, ampliTex, MicroTech, and are all sustainable and plant-based. The company aims to become carbon-neutral by 2030.
"The explosion of creativity and freedom that came with the advent of the electric powertrain is now incredible", says Missoni. "I think it was a liberation". A huge push, he adds, has come from China, "because they have no legacy". This radical new approach, that redefines what's right or wrong from the ground up, also applies to Polestar. "We deliberately didn't follow the old conventions of how luxury cars should be", he says.
The design process involved rethinking forms, researching the best new materials, and incorporating new technologies "to create an exciting design". And in the future, we'll see another leap forward with self-driving cars. Polestar 3 is ready for self-driving at level 4, that's almost fully autonomous. "But the game changer for designers will be the further level, the fifth", Missoni explains, because it grants full automation. "At that point, cars will become living rooms on wheels", and a whole new set of possibilities will open up for car designers, who will have the chance to radically rethink the vehicle interiors.
"The evolution of Polestar design is the evolution of Polestar itself", says Thomas Ingenlath, CEO of the brand. We are in a first-floor office room. There's a slightly open window framing the misty sky and garden trees. At the edge of the slope, a peculiar marble sculpture is located on its farthest corner, and Escalated stairs catches the eye – a white staircase sculpted back in the Eighties by Gothenburg-based artist Carl Magnus. The steps get slanter as you get closer to the top: a Scandinavian metaphor for how the more successful you are, the easier it is to fall, a guy from the Polestar staff explained to me. Before stepping up as Polestar's CEO, Ingenlath worked at the highest levels of European car design. Being a car designer was his "boyhood dream", as he defined it, and he trained as an industrial designer in his homeland, Germany, when it was still West Germany.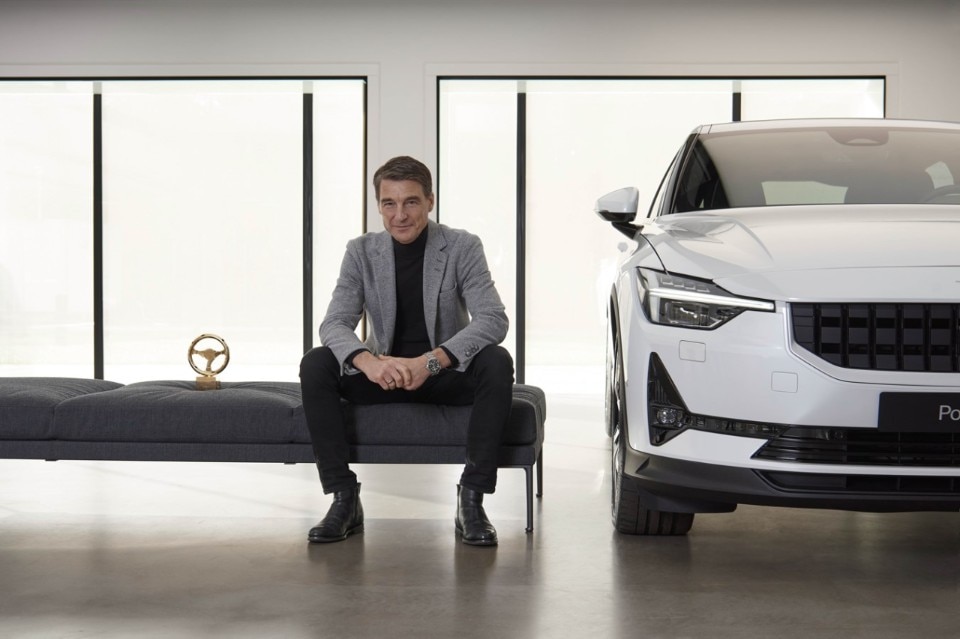 He was head of design at Volvo when he was offered to lead the newly created Polestar. "At the beginning, I felt scared", he confides. But in the end, it was a much easier transition than he had foreseen, he explains, referring to Polestar as a "precious baby". He had the unique opportunity to bring a design mentality to the newborn brand.  "And it is also a great chance to do things, and not just criticize the way others do them".
Polestar was born as a new Scandinavian and electric brand, a new child of the Geely Group, created in the midst of a very special moment in automotive history – "we're currently experiencing a difficult time in the industry and society, a change we haven't faced for decades. But the future looks bright", Ingenlath points out. "We see new car brands emerging from China, new ones in the US, but nobody dared to do so in Europe", the CEO confides, stressing that European manufacturers simply "didn't think it was necessary". Polestar was born to prove them wrong. Today Polestar is no longer a child, he explains, but a young adult, ready to leave home, do their own laundry, and strive for their independence. As of today, there are more than 100,000 Polestars on the streets all over the world.

Ingenlath was born in Krefeld, a city northwest of Düsseldorf, where Mies van der Rohe designed a pair of almost twin houses – and probably both of their gardens – for local industrialists, known as Haus Lange and Haus Esters. Today, they host a museum. Bauhaus has had a strong influence on Ingenlath, who reveals to Domus that, while he was on a flight back from China, he spotted a 90-minute documentary about the German school/movement among the movies available on the plane's entertainment system.

"I rediscovered how much I am still connected to the Bauhaus legacy", Ingenlath remarks. He also retraces its influence in the former Volvo building, that now houses the Polestar design studios. You can find a "touch of Mies" in this streamlined, stripped-to-its-essentials architecture, he says, praising the "respectful" renovation. "This exceptional place has a grand effect on our design" he adds.
A huge sign written in embossed letters on an almond-white wall greets visitors as they leave the airport's baggage claim area and head towards the city: "Welcome to Gothenburg, the city of Volvo". This isn't the first clue: a couple of shining brand-new Volvo C40s are on display near the gates.
The city and its most famous company are so intertwined that it's hard to tell where one ends and the other begins. Set to open next year, World of Volvo is a place "that will naturally reflect Volvo, our past, our today and our tomorrow". With a much wider scale than the current Volvo Museum, it will be a significant step forward in the mutual relationship between the company and the city.
Polestar sprung out of Volvo, and its identity is evidently entangled to that of Gothenburg, an industrial capital (and the biggest port in Scandinavia) turned into a rich and forward-looking 21th-century city: first in the world to issue green bonds, it has the ambitious goal of becoming fossil-free by 2030.

A city inclined to industry, and beauty, and tidiness, Gothenburg is renowned for its fish market, large boulevards, for hosting the largest amusement park in Scandinavia, and the large Nordic art collection on display at the local Konstmuseum. It is also the fatherland of medium-camera legend manufacturer Victor Hasselblad – the eponymous foundation is just one of the many local cultural institutions carrying forward the name of illustrious merchants and industrialists from the past.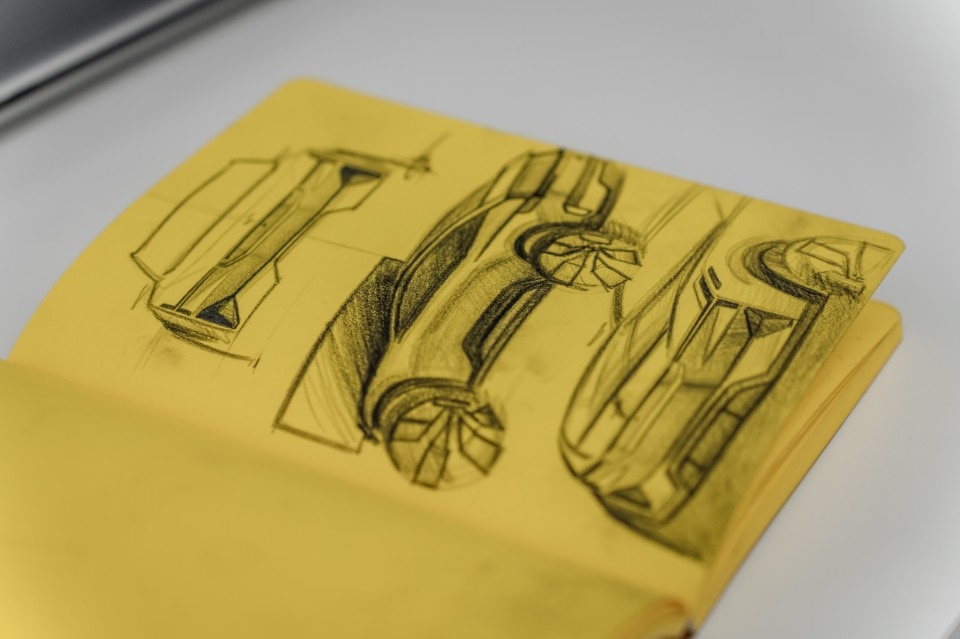 In the same days that Domus was invited to visit Polestar's Design Studios, the Chinese EV company Nio inaugurated a showroom in the center of Gothenburg. At the airport, not so far from a Volvo C40, there's another car on display, and it's not Swedish. It's a majestic E-HS9 manufactured by Hongqi, another Chinese brand that very few people in Europe know, but which is probably destined to become more and more like Aiways or VinFast, names that European and global customers will probably become familiar to. As for the glorious names of the European automotive industry from the 20th century… who knows? Ours is a world in constant acceleration, and we forget fast: where the fathers succumb, perhaps it will be the sons, like Polestar, who will carry on the legacy, elegance and culture.
All images courtesy Polestar