In a Milan that looks more and more like London, at least for its desire to convert itself to exclusive clubs, there is a club that makes of inclusion its strong point: Lynk & Co, at Corso Venezia 6, the second Italian opening, after Rome, of Alain Visser's visionary company.
Visser, who has several transitions among automotive giants on his résumé, changed his life when he decided to revolutionize, in his own way, mobility. With Lynk & Co – a joint venture between China's Geely and Sweden's Volvo – he imagined a world in which cars are available to those who use them but are not interested in owning the vehicle. The cars available are based on a single model: the 01, a plug-in Hybrid inspired by the Volvo XC40, available in two colors, black or blue. The first one hit the road in April 2021 in seven European countries: 7,500 were delivered in the first few months, but the expansion plan is to distribute 100,000 cars a year by 2025.
In order to reach the public, Visser has two systems: the online platform where the services are presented (in addition to renting, sharing and buying are provided) and clubs where it is possible to see 01 first-hand (for example, in Berlin). Living room, concept store, café, crossroads of events, meeting place for smart workers: in Milan, the environment, partly deliberately left "in the raw," partly in Stanley Kubrick mode, includes more private spaces too.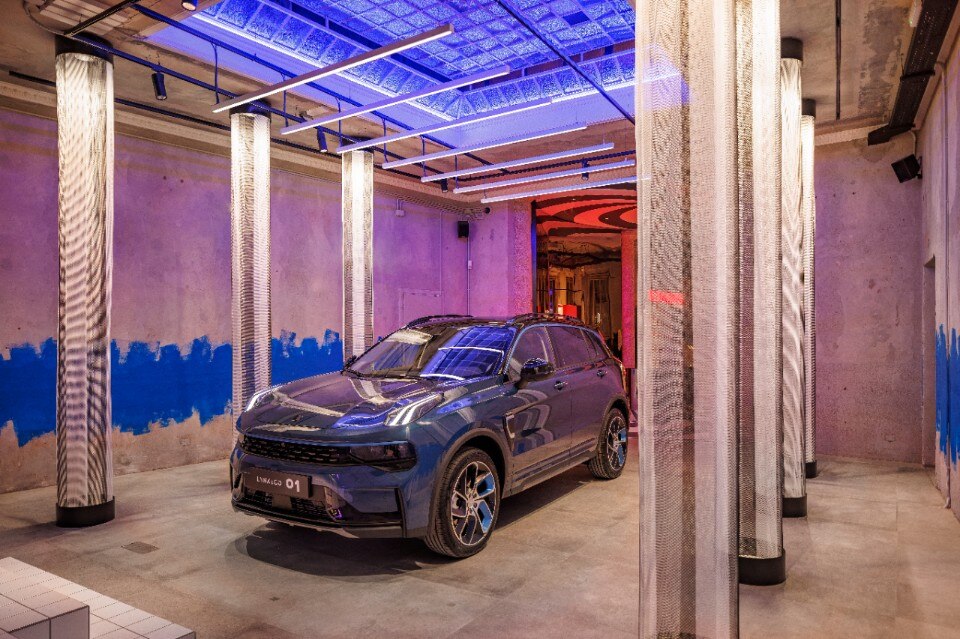 One of these is the tarot card room: the Gothenburg design studio New Order Arkitektur wanted it to look like this as a tribute to a very special deck of cards. Preserved at the Pinacoteca di Brera, it dates back to the 15th century and is called Sola Busca, after its owners – the Marquise Busca and Count Sola. It is there that Alain Visser sits and confesses: "For the first time I am doing something I love." And that is, imagining cities where there is room to move and think.
Speaking of which, Link & Co has commissioned a study to Ipsos to investigate the desires of people living in London, Paris, Berlin, Rome, Madrid, Amsterdam, Stockholm and Brussels. Only in Stockholm, for instance, there are 550,000 square meters of permanent parking, the equivalent of 77 soccer fields. In Rome, almost one in two respondents would be happy if those parking lots were turned into bookstores, museums and art venues.
And yet the car fleet is still growing in Italy, with a record number of nearly 40 million cars at the end of 2021 (source: ACI). The car is still considered an indispensable good, the first choice for home/work travel. As is often the case, a statement of intent does not exclude opposing behavior: we would like the roads free so that our vehicles can move with greater agility.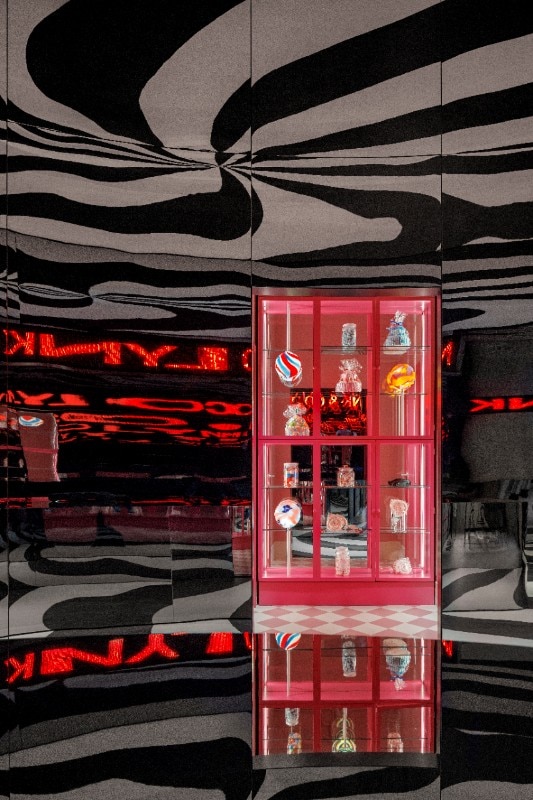 "The club in Rome, on Via del Corso, was the first one not to have a car inside: an attempt to go against the grain, to go beyond the showroom concept once and for all and rather aim for a lifestyle," Visser explains. "It was an experiment, but we realized that people still need the contact with the car-object, so we are thinking about how and where to place one."
Every time you think of a new market, the CEO says, you look for "a solution with a different surprise effect." And again, "They would ask me, what if they just come in for coffee and sit on the couch with their laptop? But that would be perfect, I would answer. The point is to feel in line with the brand: this is not a store where you buy a car or sign a contract – these are things we are used to doing online – but physical evidence of what we are. You have to experience a brand to get to know it: with all five senses."
And it worked: "In the beginning there were two markets where, on paper, we would never have been successful: Italy and Germany. In Italy because the car is a status symbol, the representation of freedom. In Germany because the focus on product technology comes first. Result: Italy is our second market and Germany is our third."
Based in Gothenburg, Sweden, Lynk & Co has mostly won over the Dutch, but it has shown something unpredictable: "I have learned that when there is a mainstream, there is also an equally powerful opposite current. Italians loved the subversive aspect of our proposal: after all, this is the country of style and design, so to be accepted in this world is a compliment." He adds, "Not only that, Italians are also the first users of our website, despite the fact that there are no marketing campaigns to attract them to the product."

"Trying always to be cool is not cool at all," the entrepreneur often repeats to his team. "Rather, we try to be authentic and have fun." Each club – the next ones in Italy will be in Turin and Naples – provides entertainment by programming events. In Milan, a city of fashion and design, competition is fierce at the start. "Milan is a singular market: it will be the stylists and designers we collaborate with who will help us interpret it."
Passionate about style in all its shades, the Brera district is Visser's playground, where he seeks out the brands he does not know. The ones he offers inside Corso Venezia 6 are Italian, but not only that, he includes brands like Got Bag, HAAN, Nortvi, Jajsa Cramer, Swaggin Tails, New Mags, Veloretti, Krilldesign Ohmie, WAO, TRIWA, Nicas Concept and Piece with Artist: "They have sustainability in common, and they all have a story to tell: from the couple who created a line of plastic-free toys for dogs during the pandemic, to the designers who make lamps using orange scraps," he explains as he lifts a glass made from recycled bottles. He uses a pen made from what is left over from the seizure of illegal weapons and says, "The added value? Offering a showcase to those who otherwise would not have a chance to make themselves known."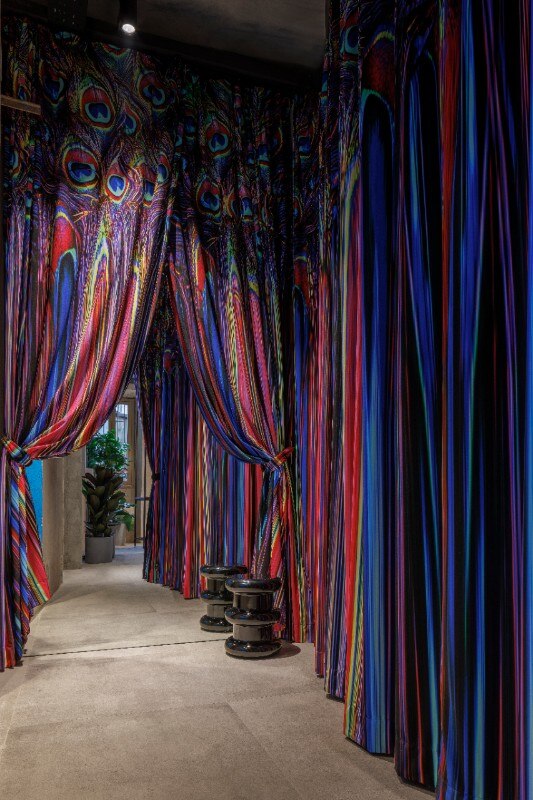 Alain Visser knows that contours also have their function. "I have worked all my life in an industry that tries to please everyone – colors, types, tastes. It believes that not expressing clear opinions, especially in politics, is the best way to avoid problems." With Lynk & Co, he explains, he took the liberty of taking a stand. "I made choices: reasoned but precise choices," he points out.
The recruitment page for Woven City – the city Toyota wants to build at the base of Mount Fuji and where researchers will work on projects in autonomous driving, robotics, and personal mobility – is full of ads. With the energy crisis this year, and spending climbing perpendicularly, the question will be whether it is still the case to own a car. "Right: which is why our system is more than flexible. Sometimes it is a matter of building a mindset: Lynk & Co covers a niche market, but it has the potential to cover 70% of the market. And that, today, is enough for me."