"Soviet Design: Red Wealth 1950-1980", at the ADAM Design Museum of Brussels, is one of the year's most fascinating exhibitions: an itinerary that catapults us into the past of the great "Mother Russia", when it was still the USSR. Everyday objects, vacuum cleaners, prints and posters, chairs, games for kids and audio-video devices for grown-ups, textiles and fashion accessories, small technology made from post-World War II to the 1980 Olympic Games. The starting point of Soviet design is 1962 when, thanks to a special government decree, the All-Union ScientificResearch Institute for Technical Aesthetics (VNIITE) was founded. Arnaud Bozzini, director of the Adam Museum, tells us about the partnership with the Moscow Design Museum that made this exhibition a reality.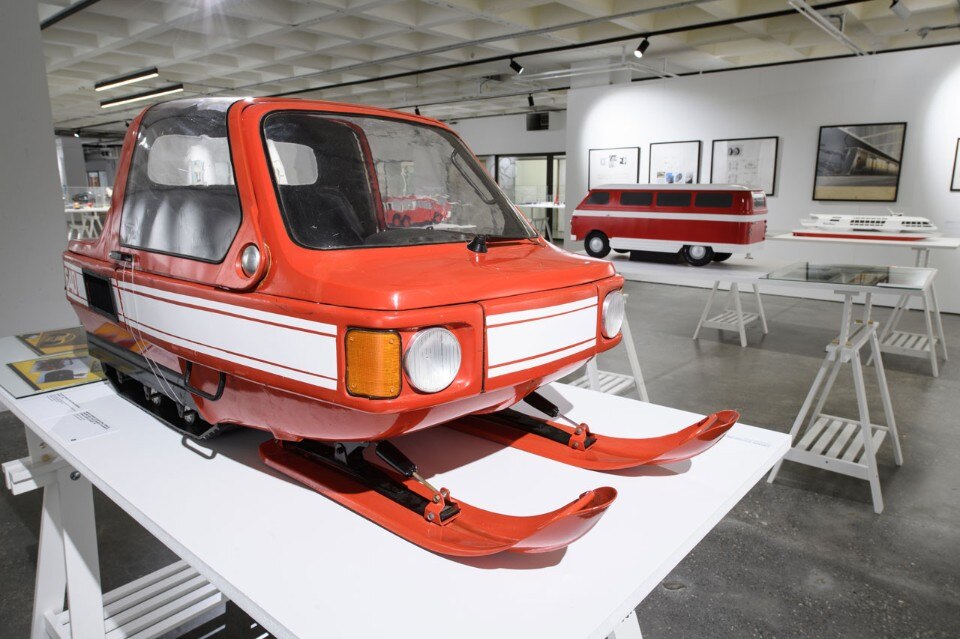 How is this exhibition part of the museum's programme?
ADAM is the design museum of Brussels, and its permanent collection is focused on plastic design from the 1950s to the present day. But ever since we opened, it has always been important to us to set up, or host, temporary exhibitions as well, so that we can explore the history of design through other aspects, topics and periods. "Soviet Design. Red Wealth" is a good example of what we want to do and present at ADAM-Brussels Design Museum. It is, by the way, particularly fitting to show the golden age of Soviet design at the same time as our celebration of the 60th anniversary of the Brussels World Fair, the famous "Expo 58", where some decades ago that design was shown to the world for the first time.
How was this project born and how did your partnership with the Russian institution develop?
We have been discussing collaborations with Alexandra Sankova, the director of the Moscow Design Museum (MDM) and one of the two curators of "Soviet Design", since ADAM opened in December 2015. This exhibition is an original creation of the MDM and was already booked in a few venues in Russia. We not only decided to bring the show to Brussels, but we also started to work together on an additional project. With Cristina Bargna, ADAM's exhibitions coordinator, and the MDM team, we developed together "The Paper Revolution". This exhibition was dedicated to Constructivist graphic design and opened in Brussels in 2017. It was an interesting and meaningful first coproduction, which did really well and is now a touring exhibition, already shown in Berlin. "Soviet Design: Red Wealth 1950-1980" is one more step in that partnership. It is terrific to have the chance to work so closely with another young design institution, and I hope it won't be the last. I'm particularly glad that the Brussels stop is also the occasion to publish the catalogue by Phaidon dedicated to MDM's amazing and little-known collection and history.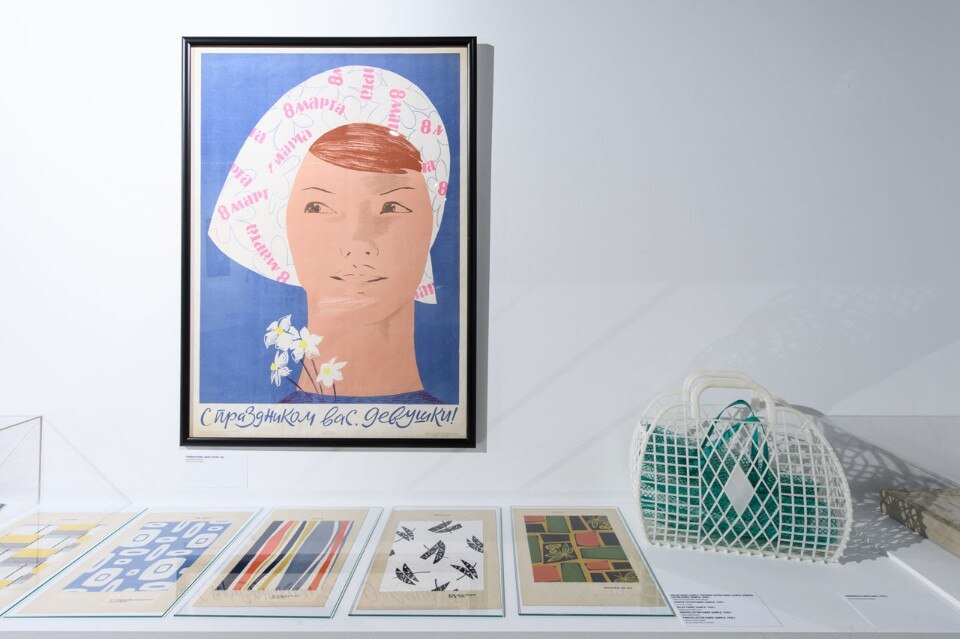 The everyday objects are a mirror of the country: an anecdote on this unique collection.
"Soviet Design" displays most of MDM's collection; we show Soviet graphic design, we show toys and games, we show fantastic pieces of furniture, we show great merchandise from the Moscow Olympic Games of 1980. We even show a car! All in all, we are offering to the public access to more than 400 items, which is an unusually high number for a temporary exhibition. It is interesting to note that this collection has kept growing since MDM was instituted, and each time the exhibit left one of its venues, people who saw it or heard about it donated part of their personal collection. The popular success of the MDM initiative is one of the reasons why we are able to show so many great pieces in Brussels.
How important is it for the present – and, obviously, for the future – to look to the past of design?
It is crucial, of course, and it was precisely the narrative and aim of the curators when they started working on "Soviet Design". Exhibitions about the past can sometimes feel like little more than nostalgia, when they ignore a specific historical perspective – that of looking back at the achievements of decades past and of unveiling the names of the designers who shaped the lifestyle of Soviet people, because this is how we can link and understand the creativity of contemporary Russian designers. Yes, the development of domestic design drastically slowed down during the crisis in industrial production that followed the collapse of the Soviet Union, but design is alive and well again today in Russia.
Three words that define Soviet Design.
Functionalism, minimal price and technological flexibility.
Do you have a personal definition for Belgian design?
I'm always worried about giving a "definition" to encompass what design might mean, or look like, in any given country, especially my own. I love its history. I love its variety. Our challenge is precisely to try and show our public, national and international design as well as all the different things that Belgian design was and is today. Like any designer in the world, our creators have always been inspired by major innovative trends, then have twisted and enriched them through their personal creativity: Belgian designers have been important and constructive voices in Art Nouveau, Art Deco, modernism, functionalism, etc. Recently, we tried to encapsulate this great diversity in a retrospective exhibition called "Panorama, a History of Modern Design in Belgium" and the result was fantastic. Today, the sector is very dynamic and active again, and Brussels is playing an important part in the emulation.  For more than 10 years, Belgian design has found its place in Europe and internationally – every year, the Salone in Milan is the perfect place to witness it. ADAM tries to play its part in promoting this exciting creativity, and just after "Soviet Design"we'll hold our Biennale, "Intersections", on contemporary Belgian design. Curated by Giovanna Massoni, this edition will be called "Design Generations" and will showcase 10 Belgian designers thinking about their work and their connection with our permanent collection.
Exhibition title:

Soviet Design. Red Wealth

Opening dates:

24 January – 21 May 2018

Venue:

ADAM Museum

Address:

Place de Belgique, Belgiëplein, Brussels