Giuseppe Arezzi (born Ragusa, 1993) graduated from the Design Faculty of Milan Polytechnic with a bold project entitled Beata Solitudo, on modern day hermits – hybrids blending technology with the primitive – developed under the supervision of Francesco Faccin and Francesca Balena Arista. As has happened before at Formafantasma, for the young designer his degree project has become his first opportunity to get his name known. Influenced by meeting Michele de Lucchi and Andrea Branzi at Milan Polytechnic, Arezzi concentrates in this work on the anthropological implications of space, spanning both design and architecture.
How did your project Beata Solitudo start?
Beata Solitudo started life as my Master's thesis at Milan Polytechnic. During my research I became interested in men who decide to become hermits. The spark was a photo of Tiziano Terzani with a laptop – he was a contemporary hermit. Then I came across Carlo Bevilacqua's photographic project Into the Silence, on those men and women who had made this kind of choice and withdrawn into deserts in America, Sicilian islands, valleys in Australia or the French countryside. This figure became a hypothetical client of a hypothetical designer of the future. Beata Solitudo went on show in 2017 as part of "Una Stanza Tutta Per Sé" at Cantiere Galli Design, curated by Domitilla Dardi.
You define the twenty-first century hermit as a hybrid blending technology with the primitive. How has this definition guided you in designing the space?
The hermit is a hybrid because he is adaptable and nomadic, and twenty-first century because of the use of technology, which functions in symbiosis with natural resources. He's primitive because he's self-sufficient – he raises animals, grows fruit and vegetables and does manual work.The project started from this definition of mine, reflected in the architectural structure, which is modular and can be disassembled. It becomes a carpet shelter in Mongolia or in the desert, a palm shelter in equatorial countries, and a sealskin shelter in Antarctica.
Do you yourself identify with this figure? What is your own relationship with technology?
I do identify with the hermit – I haven't tried living as one but I would like to. We're living in the era of the smartphone and the social network, and I couldn't manage without them. Technology is providing ever more services but it's evolving too fast – our gadgets are instantly out of date. As a designer, I'd like to work towards making technology simple, timeless, accessible and less subject to wear and tear. After all, if an armchair by Le Corbusier can still be intact a hundred years after being made, why can't a computer or a smartphone?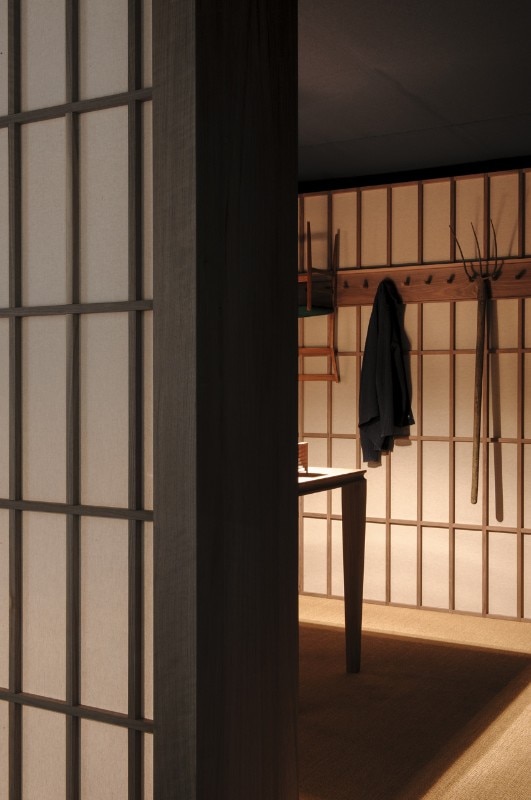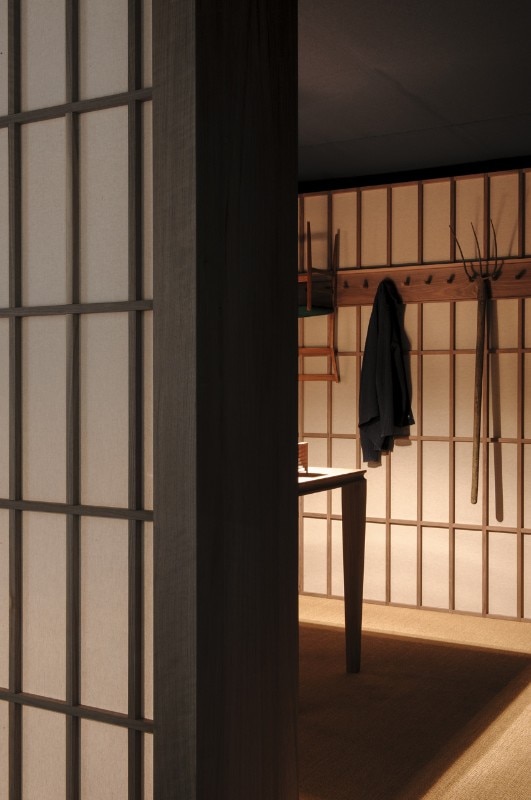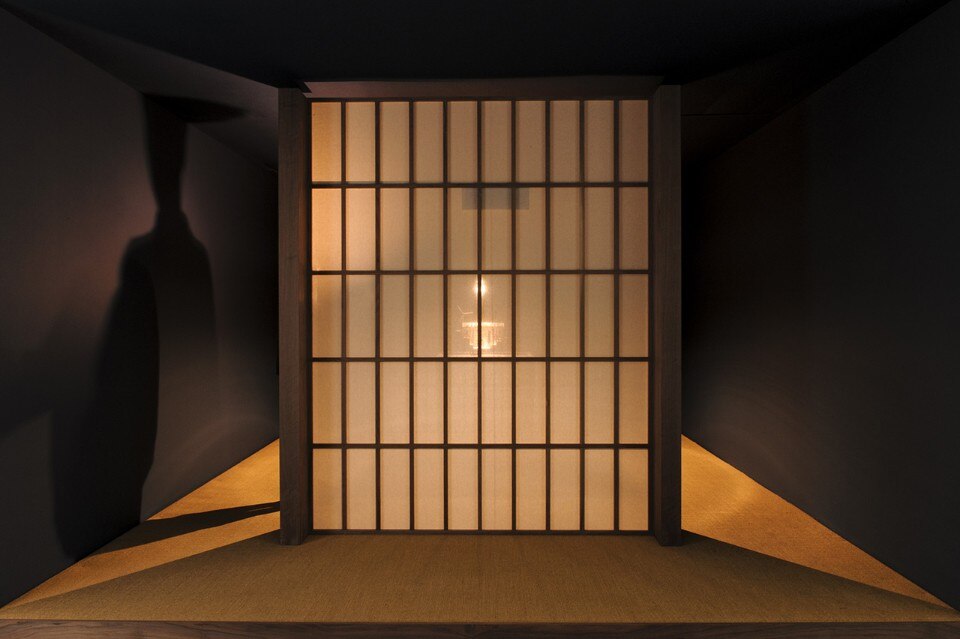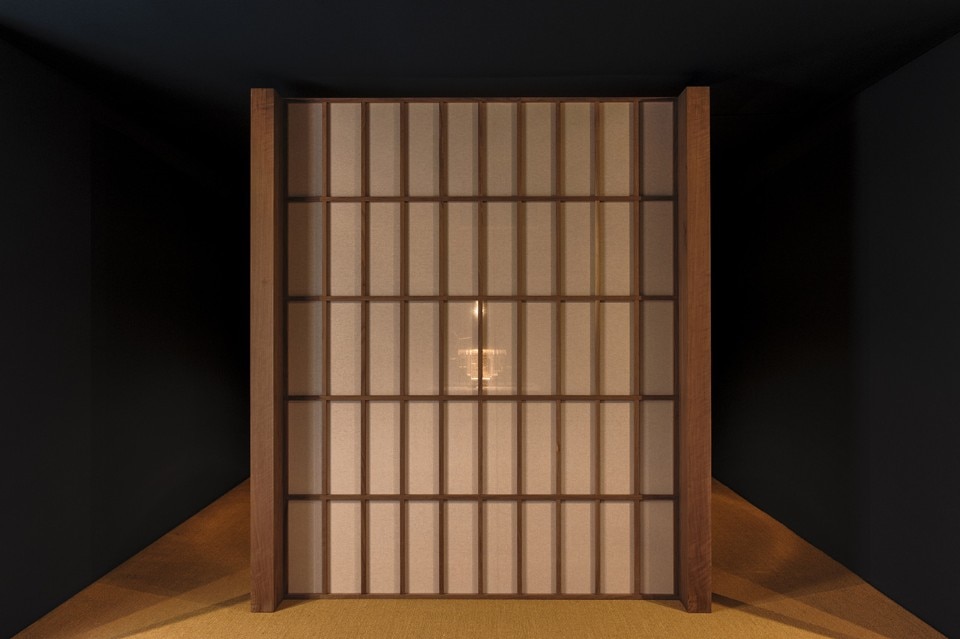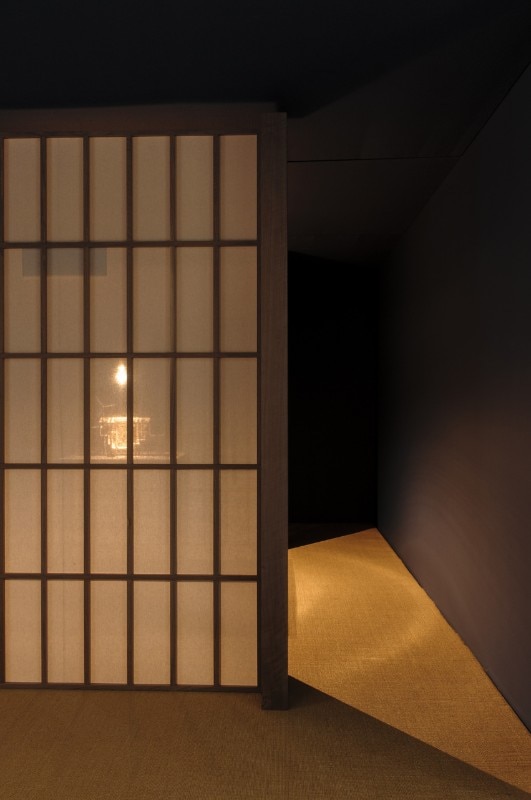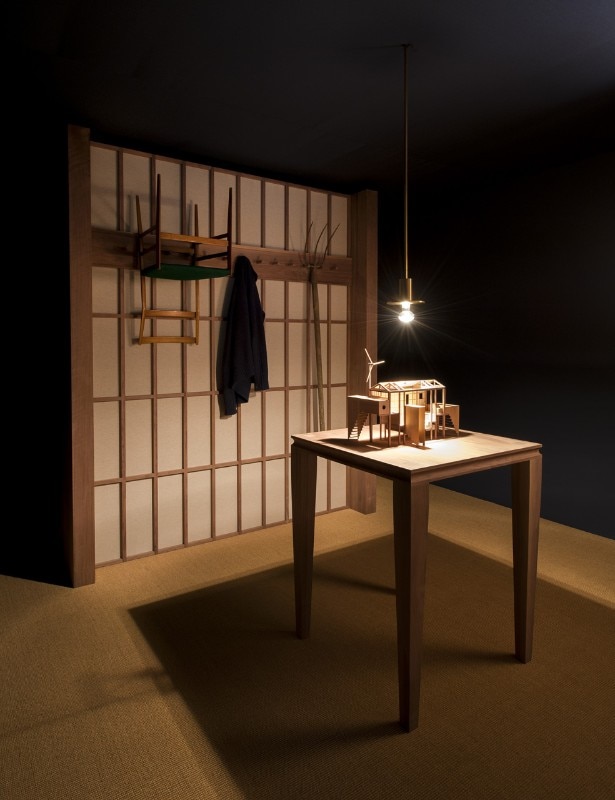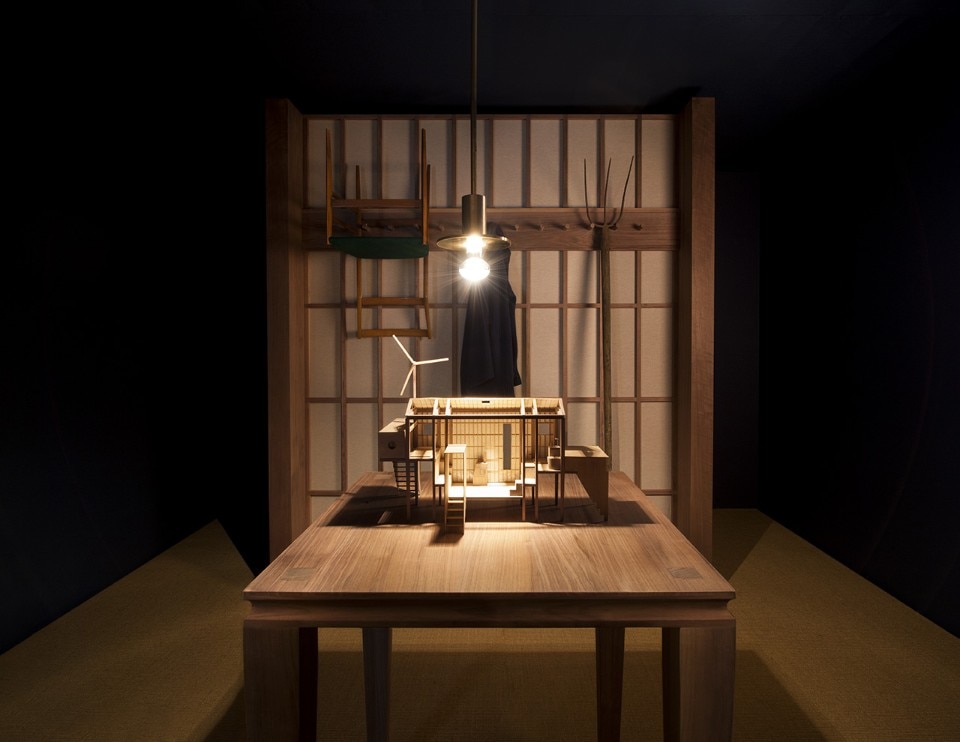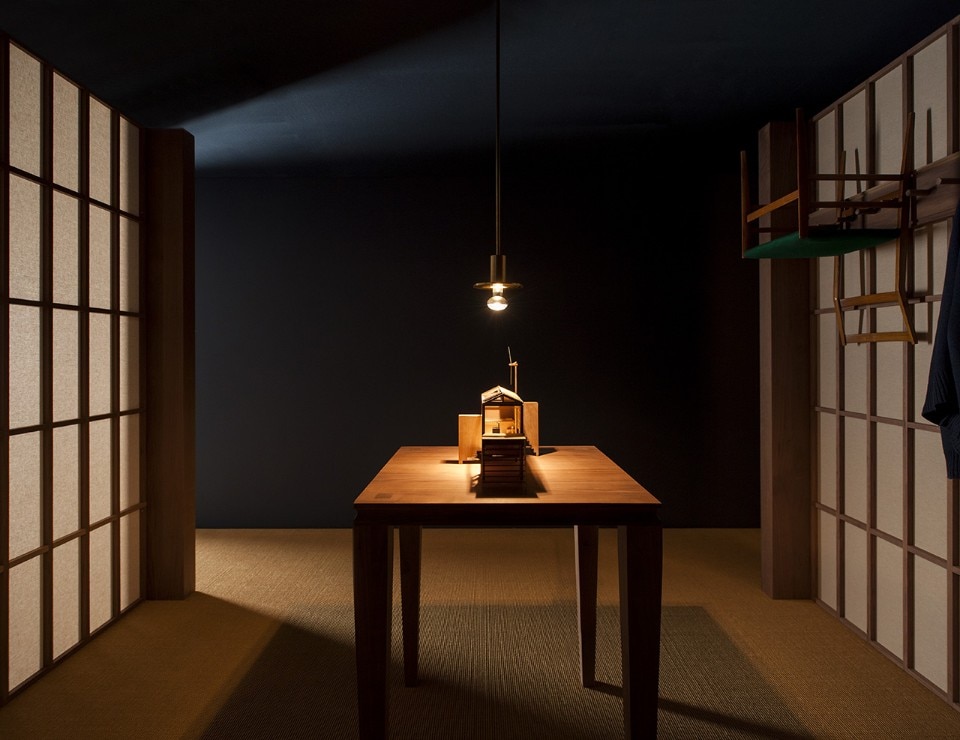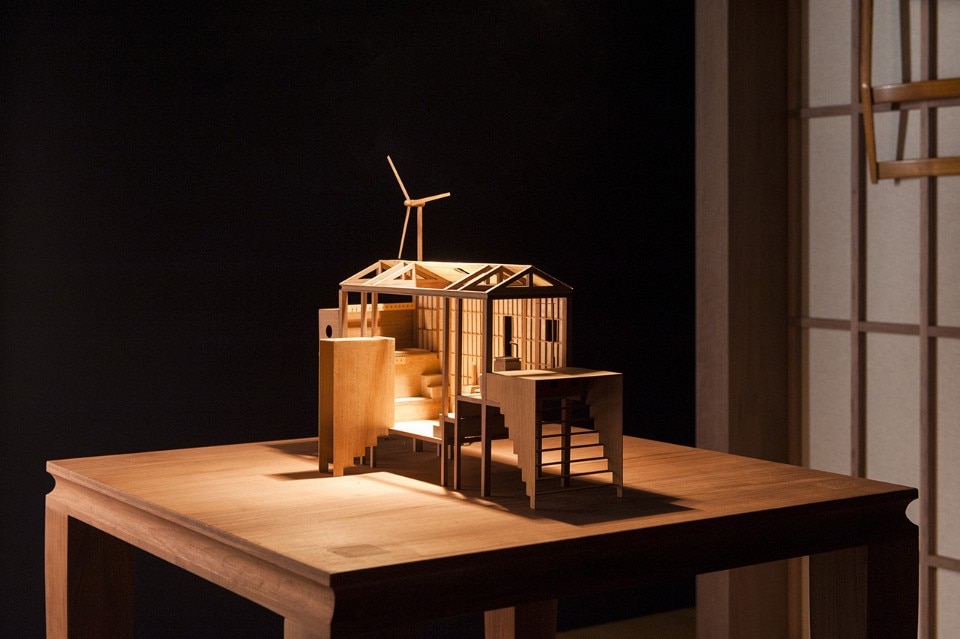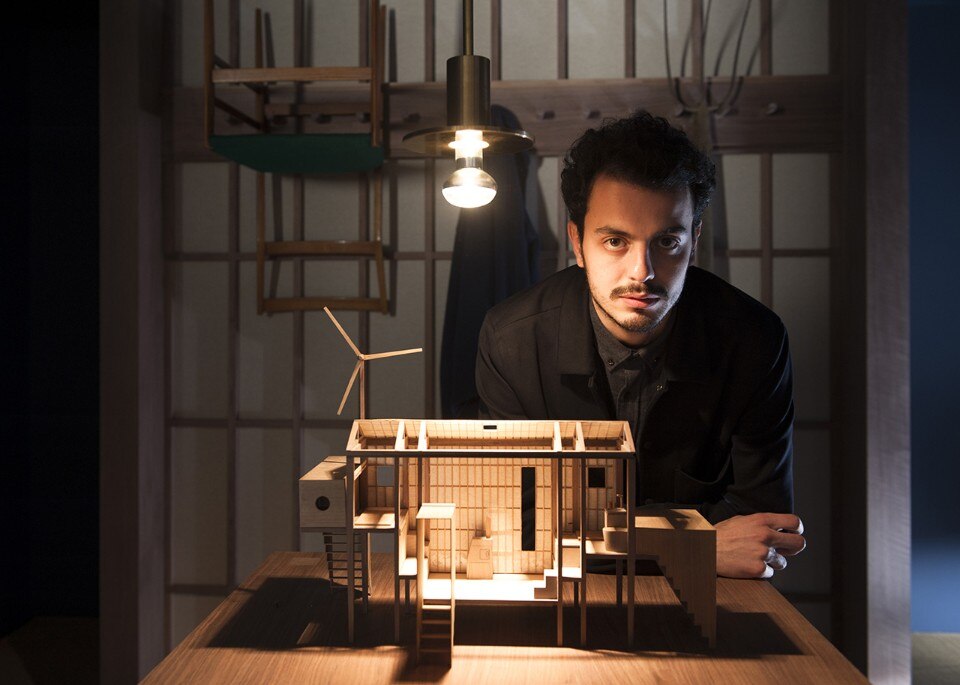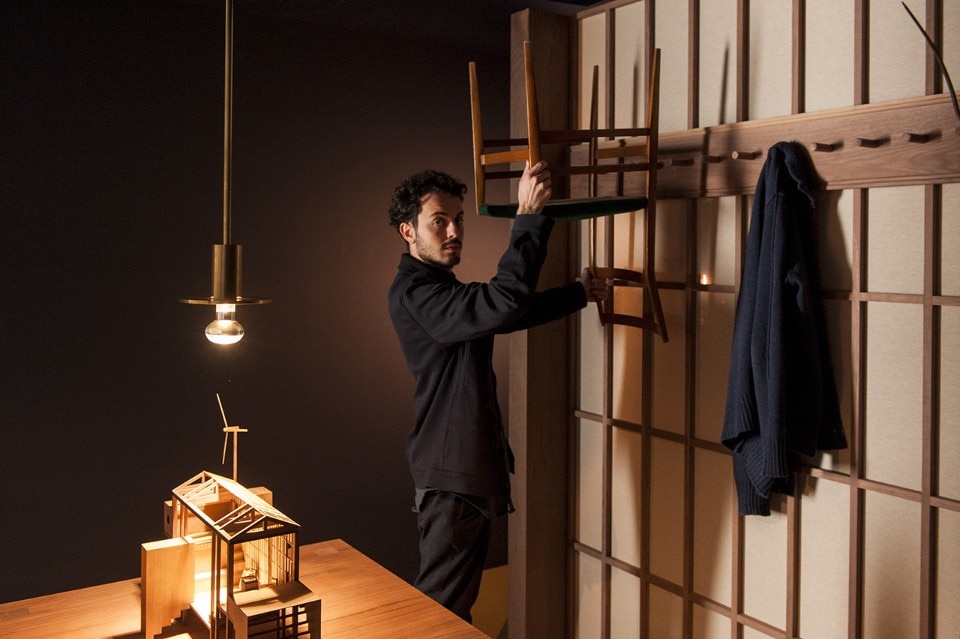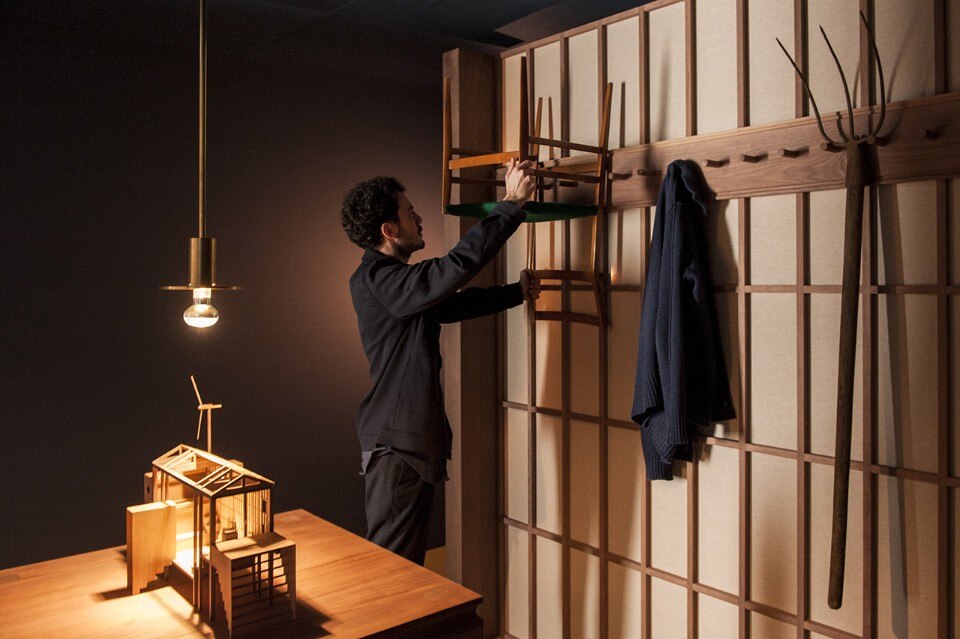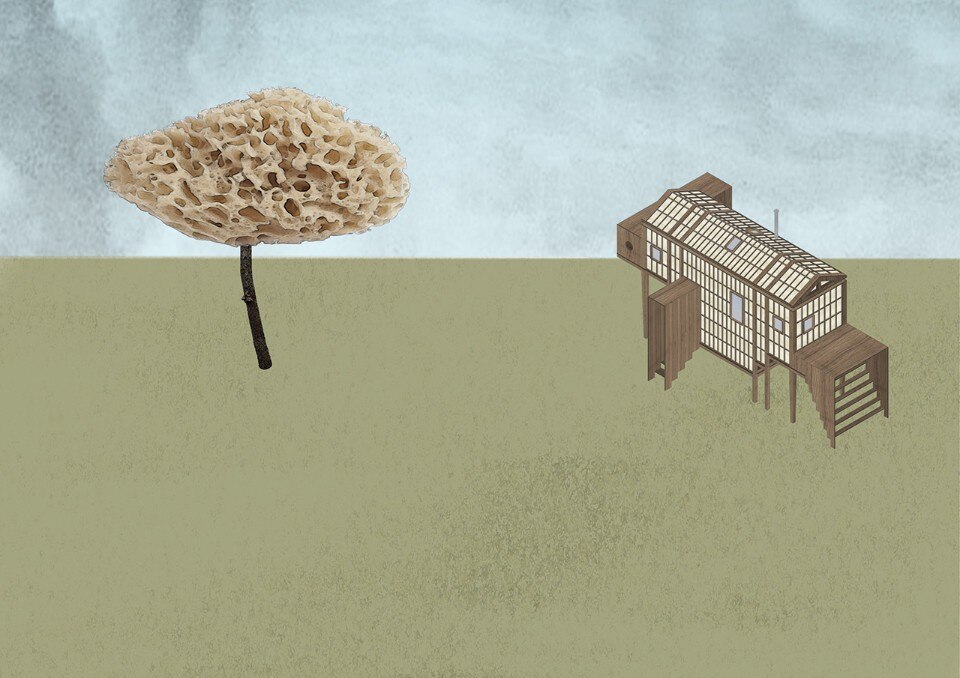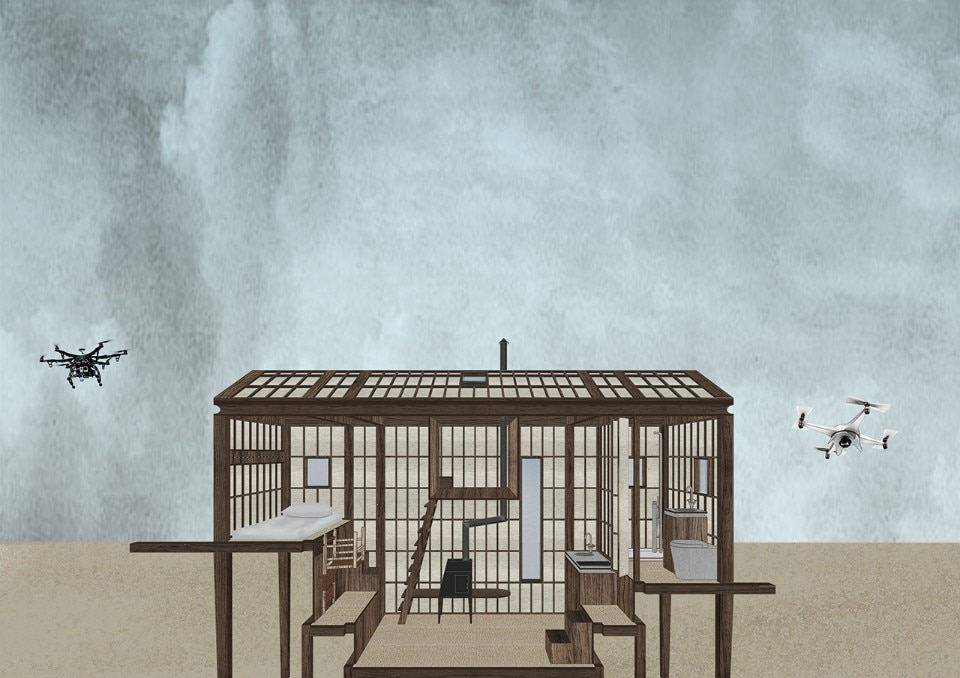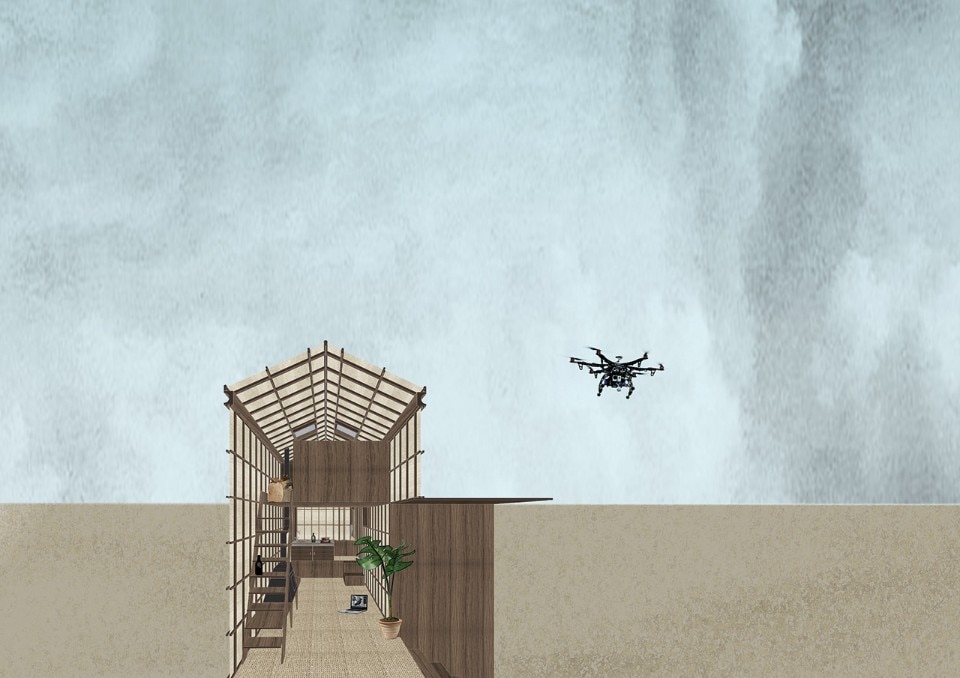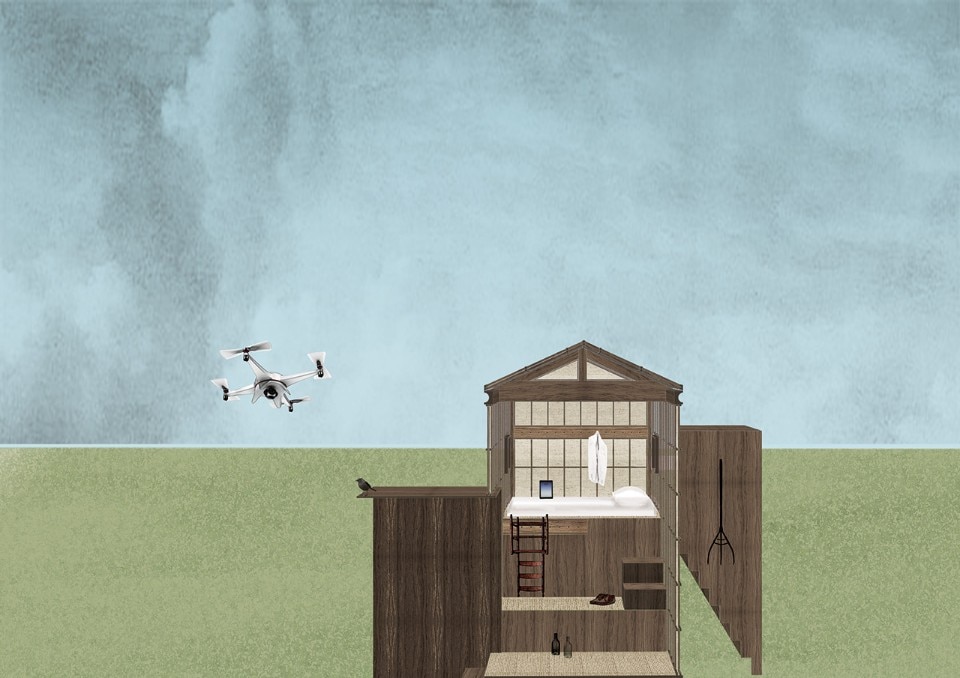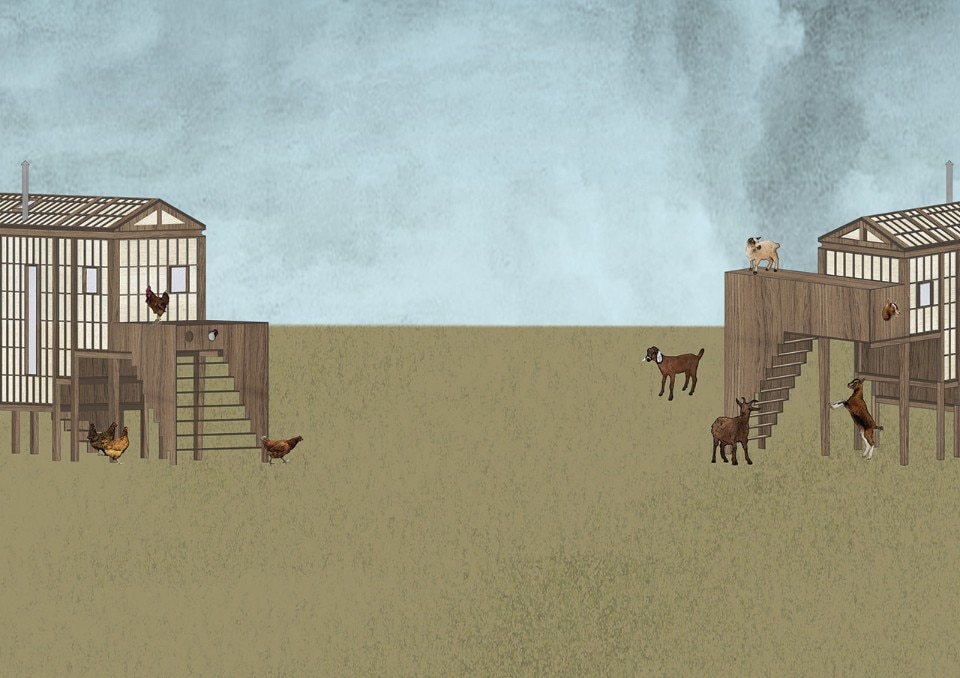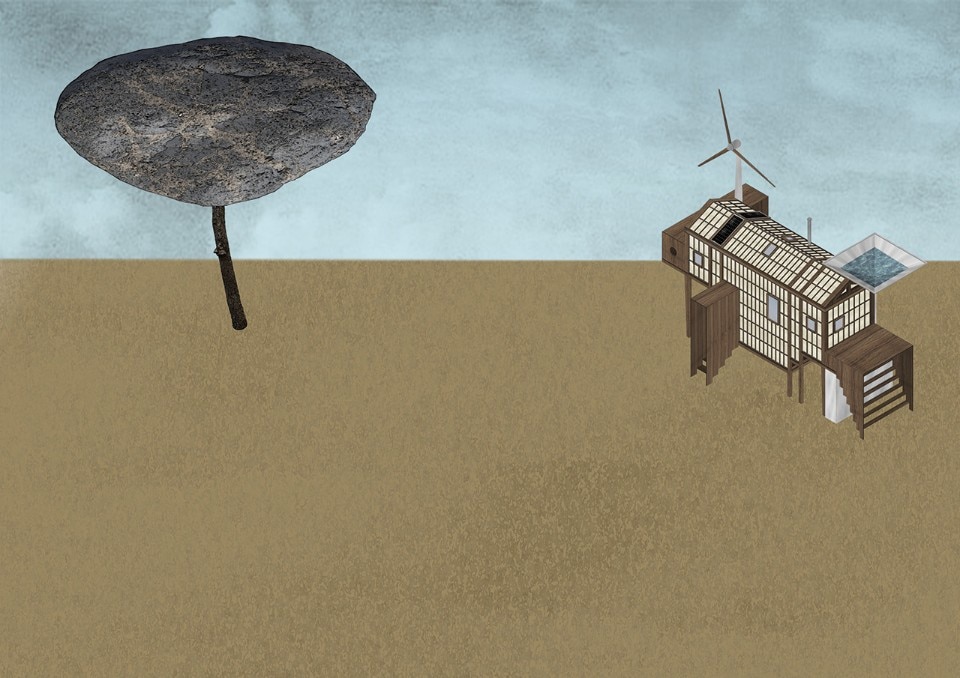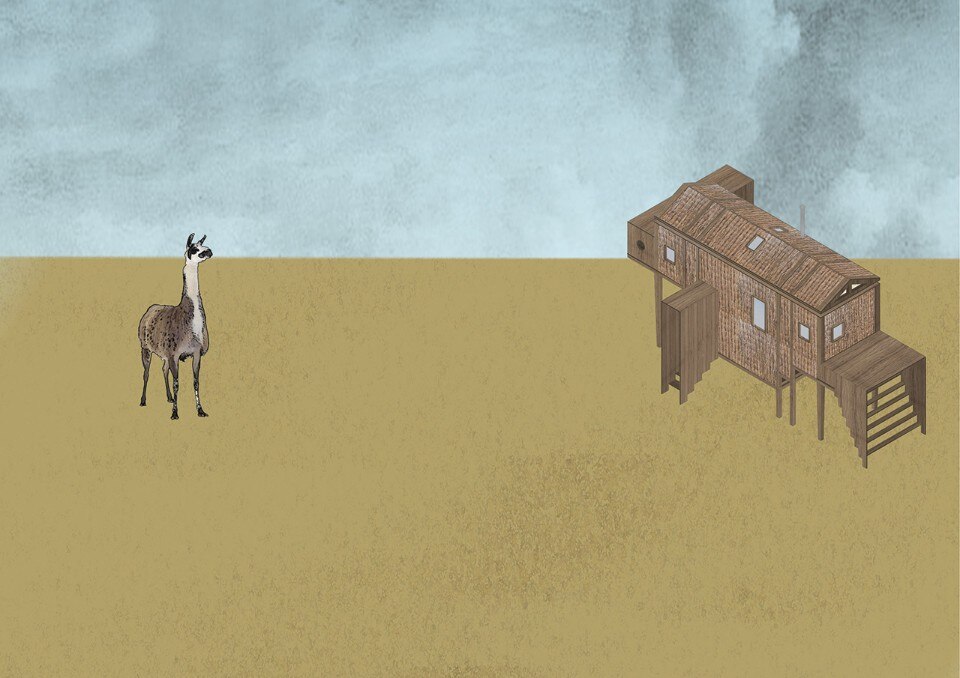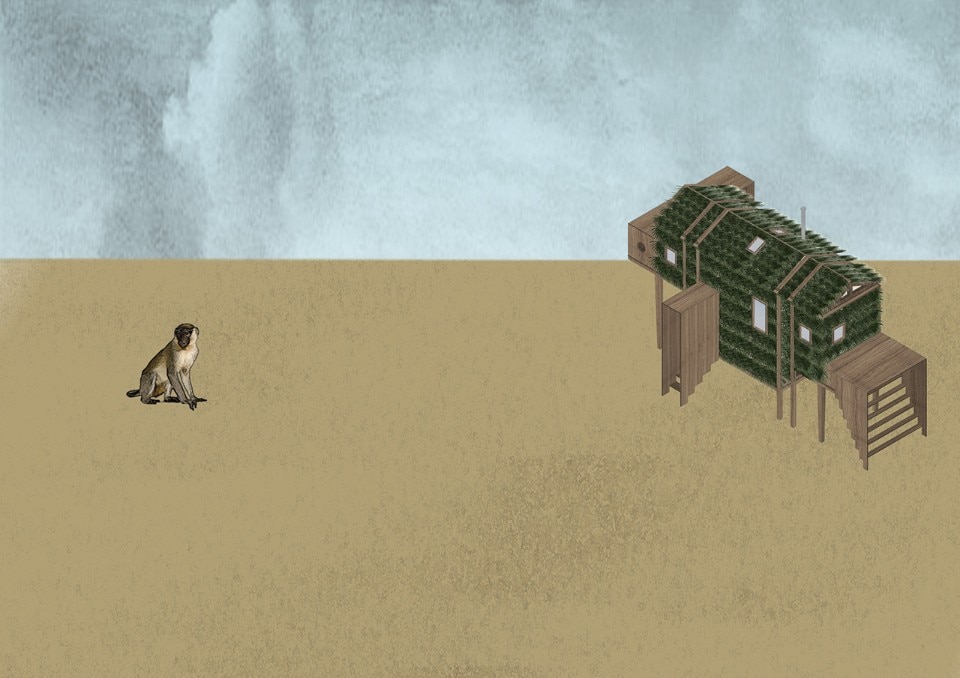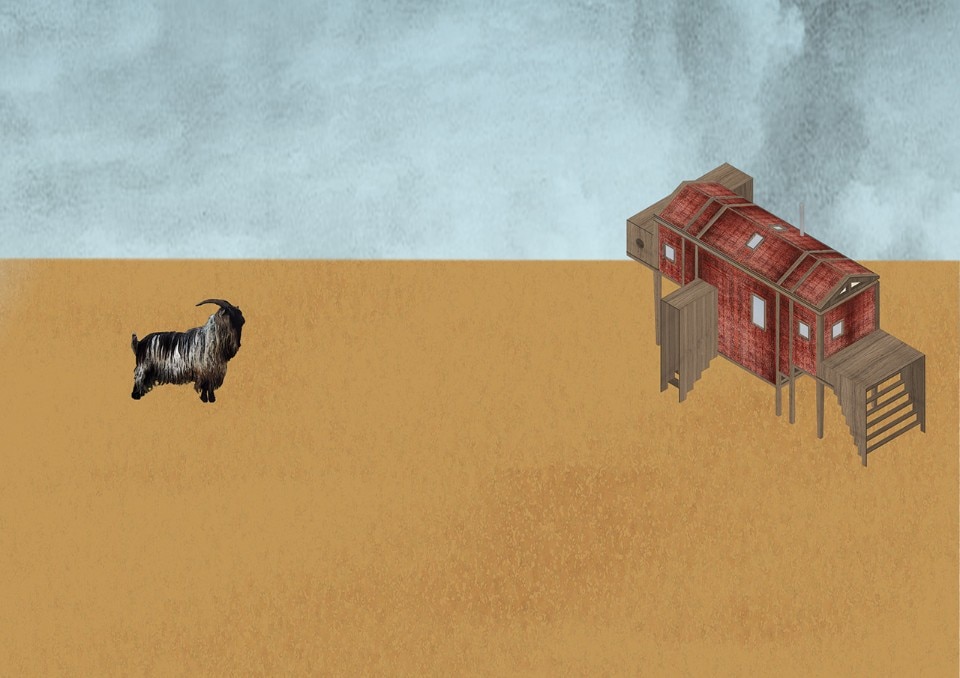 The project is a projection of the present into a not too distant future. How will the project develop in future?
Beata Solitudo is a design vision and as such aims to make us reflect on the life choices that we can make in contemporary society. The shelter is self-supporting, environmentally friendly and anti-seismic – all characteristics it shares with the Mongolian yurt. I've been in contact for some months with companies that manufacture these traditional structures in order to move my design onto the production stage. Already some of the shepherds in Abruzzo who lived through the earthquake there are choosing to live in yurts – they're ideal for areas with a high earthquake risk.
What role does representation play in your design? What have been your references here?
I illustrate my designs with digital collages – they let me enter a more imaginative dimension. In the case of Beata Solitudo, the collages allowed me to represent solitude, how time can stop, the materiality of the design and its contemporaneity so that the person looking at them can imagine these. I never use photorealistic rendering. Edward Hopper, Beniamino Servino, Fala Atelier, Formafantasma, OMA and Ignasi Monreal have been my points of reference for the representation.
This project started life as a degree project at the Design Faculty of Milan Polytechnic. Francesco Faccin and Francesca Balena Arista were your supervisors. How did they influence you – and how did you perhaps influence them?
Francesco Faccin and Francesca Balena Arista – one a designer, the other a historian and curator – have complementary areas of expertise, and that's why I wanted them as my supervisors. They had a lot of influence on me – they taught me to be independent. Then there was Domitilla Dardi, who I wanted to get to know after reading her article "Contemporary primitives" on domusweb. Andrea Branzi and Michele De Lucchi were my professors. I'm now working as an assistant on their courses in the Design Faculty at Milan Polytechnic. Emanuele Magenta taught me the logics of the market and industrial production.
Design Radicale, Maria Giuseppina Grasso Cannizzo, Peter Zumthor and Enzo Mari were my design references.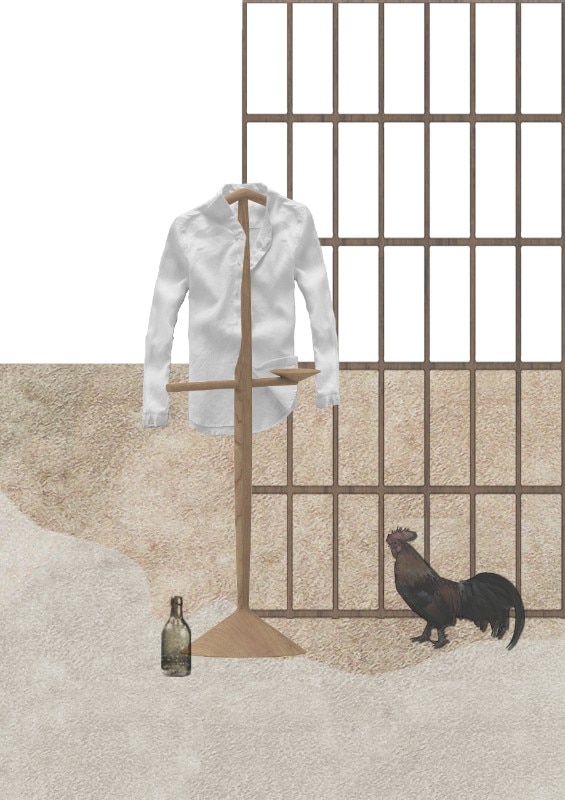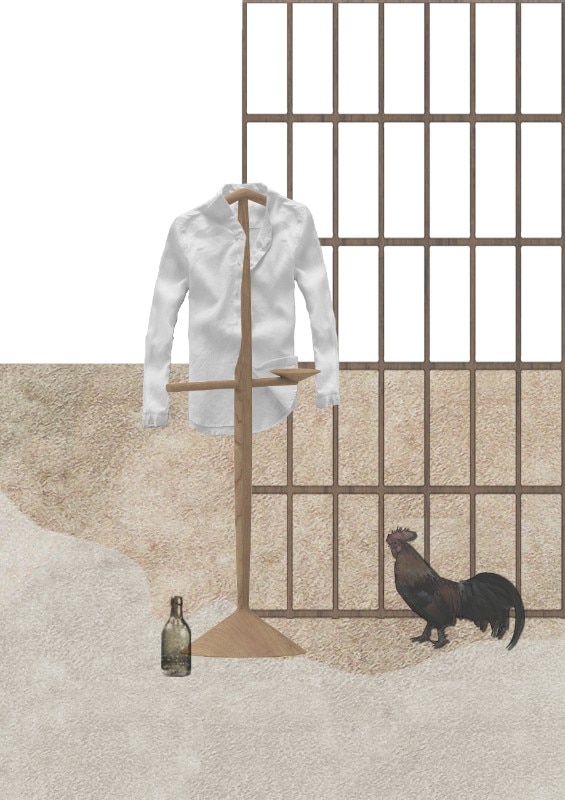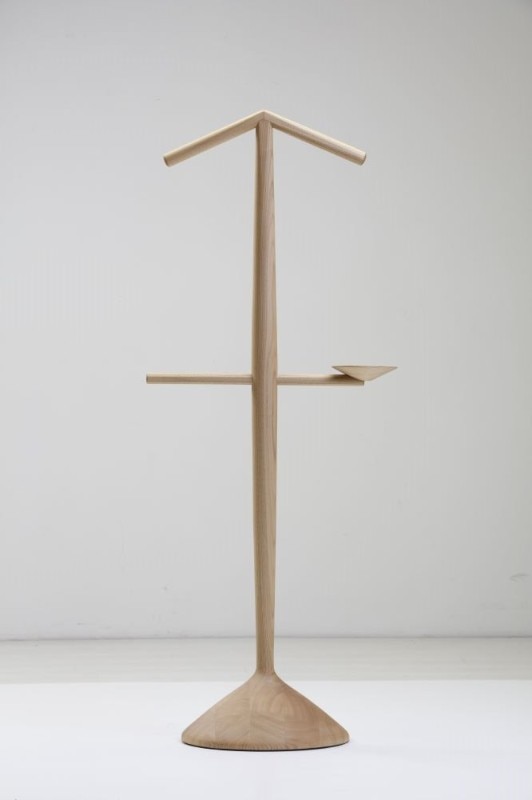 What projects are you working on now?
During Milan Design Week I'll be presenting my project "Solista", a chestnut wood valet stand developed in collaboration with the Sicilian company Desine. I'm working on a new collection of wood and basalt objects, which I'll be launching soon, as well as a collection of lamps for a publisher. During Design Week my work will be on show at the Subalterno1 gallery as part of the "Send Me The Future" exhibition, curated by Marcello Pirovano and Stefano Maffei.
What lines of research and themes are you developing now?
I like my research and my projects to be connected. My hope is that they trigger a chain reaction that helps me develop new scenarios. The common thread is always humanity. I ask myself who we were in the past, who we are today and what the future holds, and try to interpret the role of the designer, too. These are some of the questions I'm currently thinking about, elaborating on the design ideas in my collages.