The concept is simple: a conversation with voiceless objects. Alexandre Humbert's video series Object Interview started at the 2017 Milan Furniture Fair, where he participated in an event by the Design Academy Eindhoven called #TVclerici. Since then, his idea has grown exponentially. The tenth episode of the video series is now featuring as a preview on domusweb. It's a dialogue between two objects. "What if two objects had a Monday conversation?" stars Zafferana and Botanica III, two pieces by Formafantasma.
We asked Alexandre Humbert to tell us about his work, bearing in mind that he is now making film as a design practice. This means making an installation, a script and a video in collaboration with diverse objects to propose a way of interpreting their presence. Until now, Object Interview has involved 40 international contributors including museums, designers, artists, composers, writers, curators and actors. P.S. The videos refer to the present time.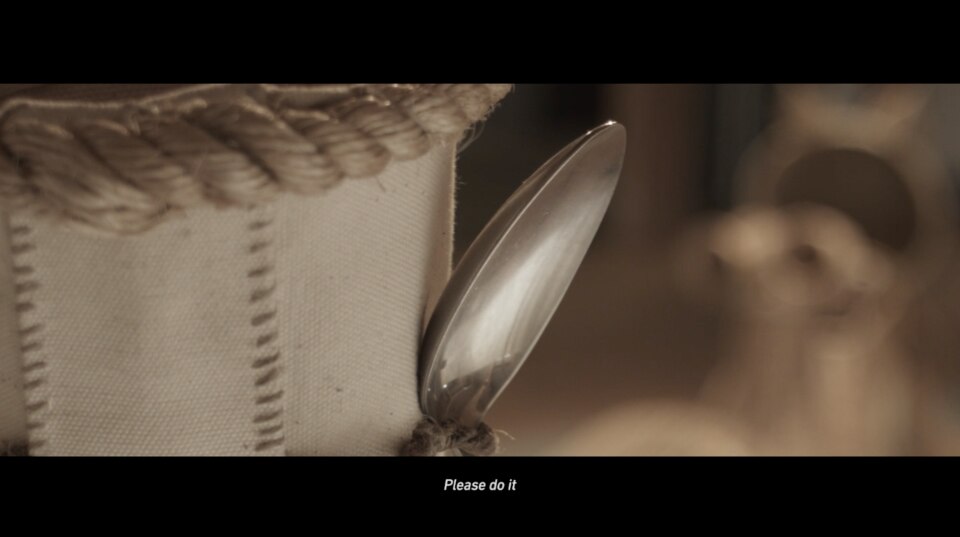 When was the first time you felt the need to interview objects?
In 2016. I had been invited by Collective 1992 to participate in an exhibition during the Paris Design Week at Musée Cognacq-Jay. I had to choose three objects as a reference to start a project and I immediately decided that the three objects were the project. I chose pieces from the museum's archives and gave them a voice. I made them the actors of my design. It was a way to give space to objects that don't have one because they are in a box waiting to be restored. Humanising an object is typical of designers.
What is an object to you?
Si può definire "oggetto" qualcosa quando qualcuno lo osserva, interagisce con esso o ne fa un sogno. Un oggetto è un narratore, perciò come designer non progettiamo sedie, ma modi di sedersi. Non contano la forma, il colore, chi l'ha fatto e quando, è solo una questione di mise en scène.
What is the most beautiful thing an object ever said to you?
I guess "Will you marry me?" heard from the Engineering Temporality chair, a fine synthesis between the behaviour of living humans and lifeless objects.
Do you talk to objects?
Not really. I prefer to listen to them. The only way to talk to one directly would be if I met an object like me.
What can you tell us about episode 10, "What if two objects had a Monday conversation?" starring the objects Zafferana and Botanica III by Formafantasma?
I contacted Formafantasma after episode 5. They proposed two objects, Zafferana and Botanica III, so I could prepare the script before meeting them. When we arrived at their studio, I presented them with a poster made by Déborah Janssens. "What if we disagree with the script?" Simone Farresin said before reading it. I told him that Object Interview is based on a subjective perspective of objects. It analyses their relation to humans in 2018 to create the story. Then I gave them the script and they laughed. They picked their roles. Andrea Trimarchi is Zafferana and Simone is Botanica III. We decided to film in their studio. Once the shooting was done, we recorded their voices. As they are not actors, we had to do it several times, but they did it well and we had fun doing it. Fun is an important part of Object Interview.
What object do you dream to interview?
An installation by the French conceptual artist Robert Filliou, 7 Childlike Uses of Warlike Material (1971). I would also love to do one with Le Corbusier's Modulor, and maybe combine them together. It could be a beautiful conversation.
What are your upcoming projects?
I am working on different types of Object Interview formulas. One is a series with the Design Museum Gent for the presentation of their new collection. Another is the installation "One and Three Cabinet" by MacGuffin magazine. A third is a collaboration with a fashion designer for the Jerusalem Design Week.
What is your target audience?
I try to make it understandable for everyone, like a good movie without a specific target group. 
I am more interested in playing with the context of diffusion than in approaching the audience as a group. When I made my first short film in 2013, White Sheep Black Dream, I was more fascinated by the impact of the context of diffusion than in the impact of storytelling itself. When you watch a film at home alone on your sofa with your phone, it gives you a different feeling than if you are in a cinema with a friend, or standing up at an exhibition.