Paki Meduri, 45 years old, is an architect and the production designer of the Gomorrah series, produced in Italy and translated and exported to 190 countries. The scenographer from Salerno invented a style, taking as his model Balthus, one of the most limpid and elegant contemporary realists. His secret? Learning from the model and becoming a model for the model.  
How did you get a start in production design?
By chance. In '94-'95 a friend asked me to design the sets for a play. I did them in the most absurd and extreme way. I thought it would never be my job and so I pushed myself beyond the canons. And then the sets received a lot of praise and other directors called me in to design for them. As a discipline it unites my various loves: the visual arts, architecture, cinema and theatre. I'd found my way. 
Gomorrah is seen abroad as a series that shows a certain type of Italianness. The settings are overpowering, garish. (No offence!)
The style was my reaction, the horror I felt when I saw some parts of Naples.

What did you see that inspired you?
I started from reality. I watched documentaries of the arrests of crime bosses, the houses that were seized. Then I looked at the homes of ordinary people who mimicked the bosses. I took that material and mixed it with something that had more appeal, like the villas of the rich sheikhs in Dubai and Russian moguls. I threw in the Catholic religion, pervasive in Naples. I really went to town and overdid things. It's chilling, aberrant. I was the first to feel some qualms.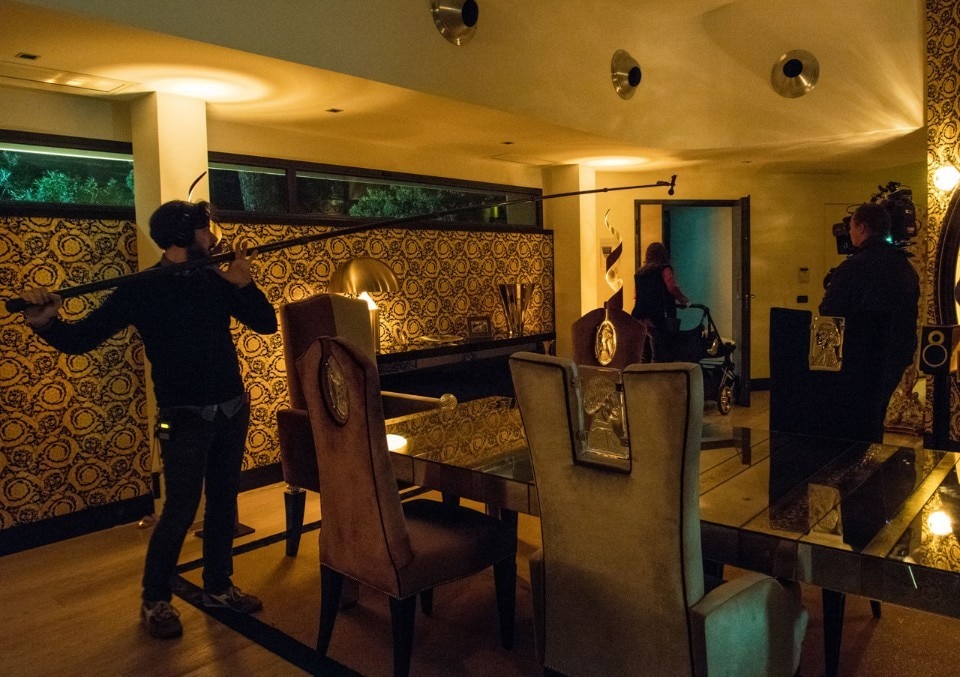 You've never felt this work might end up typing you, to the point where they'll always call you in if they need a specially garish production design?
I was scared for a period that the bosses might commission me to design their homes ... [smiling, ed.]. I had to violate my aesthetic sense, but in the end I fell in love with that world. There was even the reverse process: others were inspired by me, but then they outdid me. And I had to go one better than them in the second series. 

You're competing with the original, you're inspired by each other
I look at the truth, the truth looks at me, etc. 

Fine! It may be true you violated your aesthetic sense, but you also respected the client
Sure. I had to give a voice to characters living in totally degraded neighborhoods. My basic idea was to leave the outside dirty and all blighted, while the interiors are opulent, with gilded stucco, damask armchairs, shimmering wallpaper, glitter on the walls. This contrast between exterior and interior is effective. I chose asphyxiation, between concrete and the aberrations of high-rise buildings closing out the view. You can barely see what's outside. Then in my head this type of architecture gradually become beautiful. I did obscene site inspections and kept feeling it's wonderful!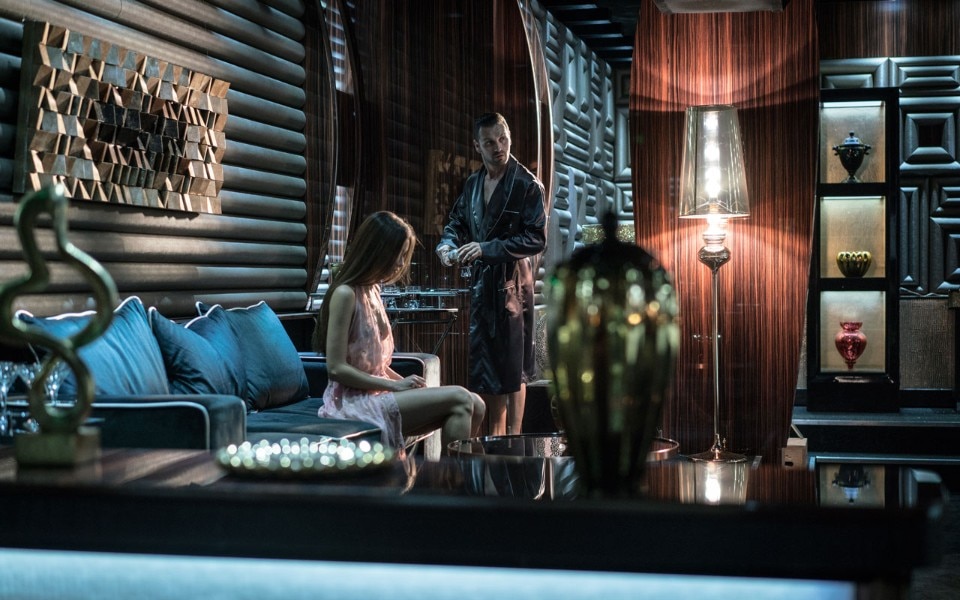 So, as you see it, which is the most wonderfully ugly building in Naples?
The Vele housing project, beyond all doubt. Anyone could see that, but it's a marvelous piece of work, built with the best intentions but utterly misguided And the way people live there is horribly wrong. You're in the belly of the buildings, you hear a noise ... 

So architecture is an auditory experience, as well as a visual one?
Yes, I often ended up walking at night around the settings. I found myself in the darkness of those hallways, those corridors. The noise appalled me. I remember it all with nostalgia.

If you had to think about your sets and productions as an artist's painting, who would be the one who inspired you the most.
Alberto Donghi... and Balthus inspired me in my career. 

But that's a limpid, composed realism.
I always try and strip things right down.

Is there a leitmotif?
Yes. Desecrating. I put Padre Pio everywhere, in the form of a statue, drawing or painting. He appears in almost all the scenes in the second series.

You don't wear one around your neck?
No, no that. But in Gomorrah I put him everywhere, with neon, with glitter. A sort of patron saint.  
And do you think the pay is better as a set designer or an architect?
On average a set designer is better paid. Architects on average don't earn much in Italy. One reason is because not much gets built here. It's rare to build a new hotel. As a production designer you're completely free.
This interview was realized after a lecture "Making History, Gomorra behind the curtains", organized by Fondazione Feltrinelli, in collaboration with Sky.