Racking up nomination after nomination as one of the best books in 2017 didn't surprise the many people who already owned the publication: Haute Bohemians, by Miguel Flores-Vianna, isn't your average coffee-table book you'd expect to find rummaging through the interior design section at Barnes & Noble. The description of around twenty homes in all corners of the globe – from north of Morocco to the Dolomites, from Paris to the Gran Canaria, from Argentina to Montauk – layers stories rather than styles. So, in these spaces, we find ruffled beds, desks overflowing with objects in a neat mess, and colourful bouquets of flowers – not the work of some flower stylist, but bunches arranged by the owners of these rooms: artists, fashion designers, landscape designers, antique dealers, writers, interior designers. A nomadic and cosmopolitan tribe that for Flores-Vianna is a real attraction. "My parents were passionate travellers," states the Argentinean photographer between one stop and the next on her extended book signing tour, "so I soon realised there was a big world out there". Far from being an architect's exercise in style, in Haute Bohemians the homes become "the description of the geography of the lives of those who inhabit them". Personal, non-conventional stories. This immaterial substance is the focus of Miguel-Flores Vianna, in search of the spirit of places.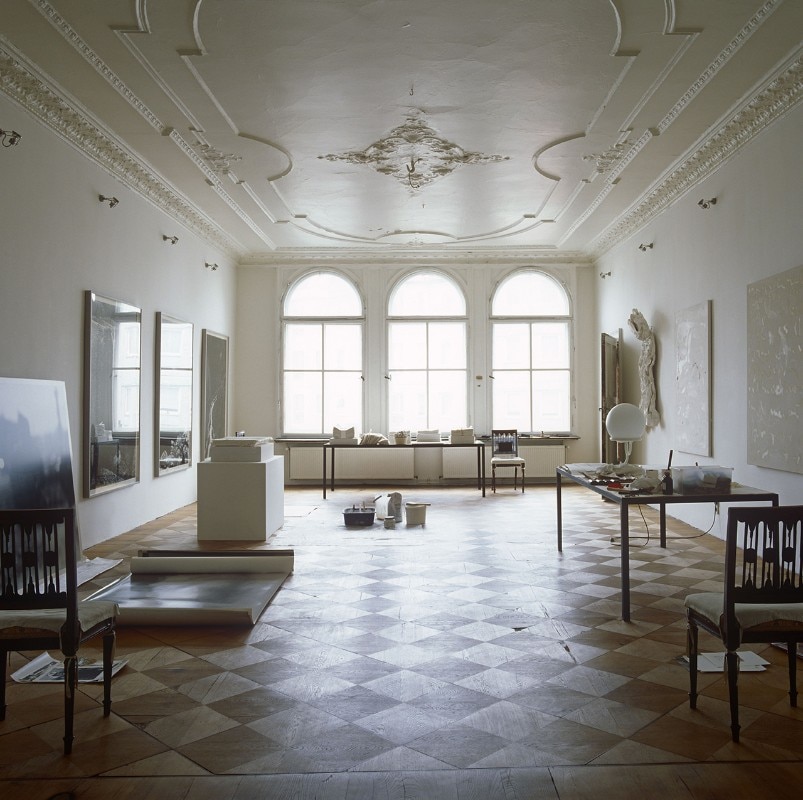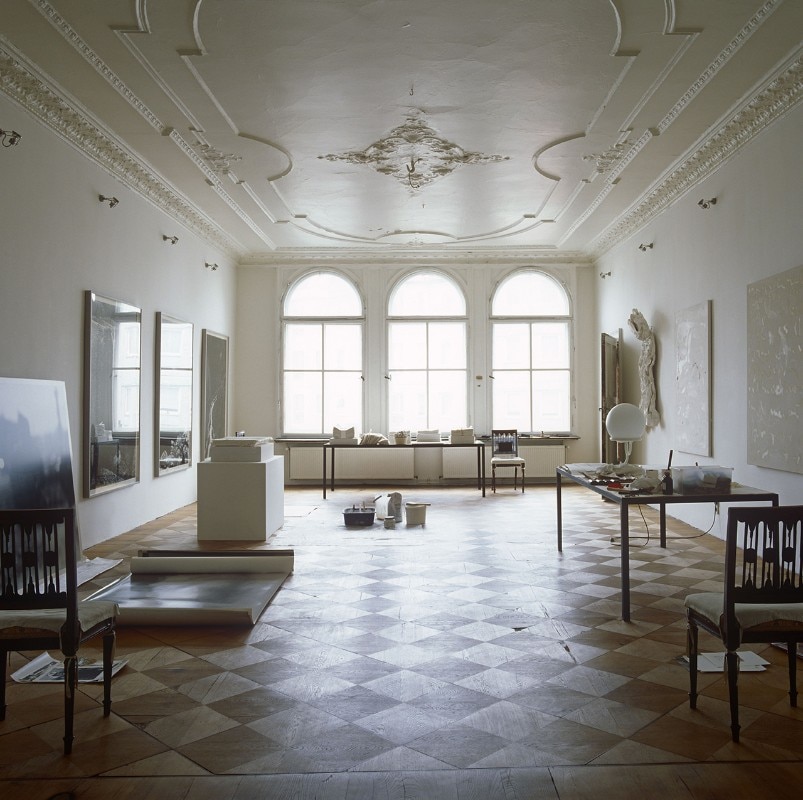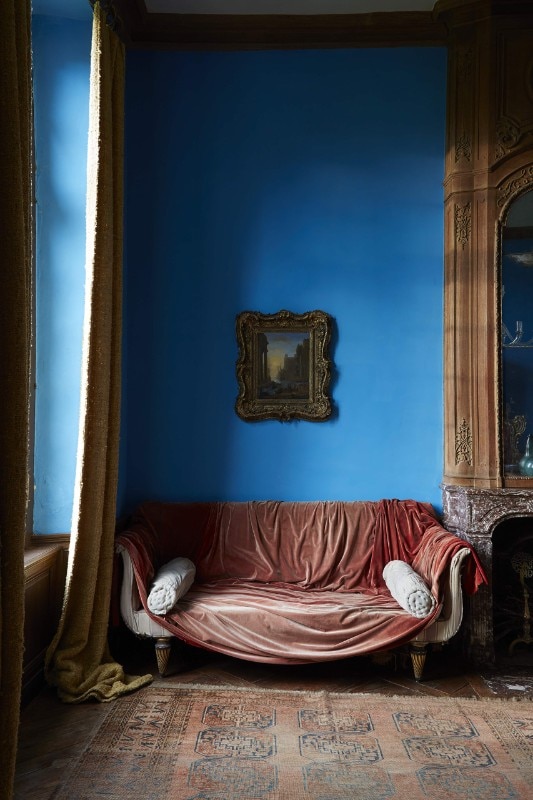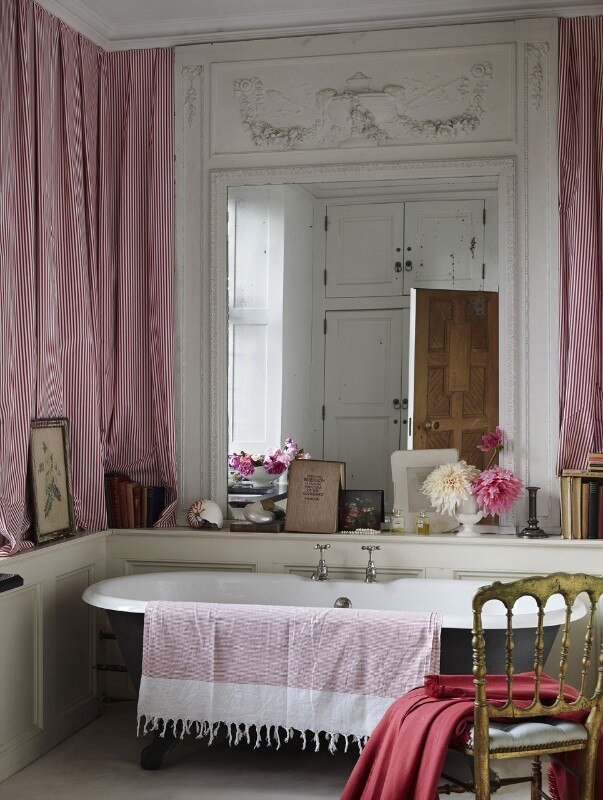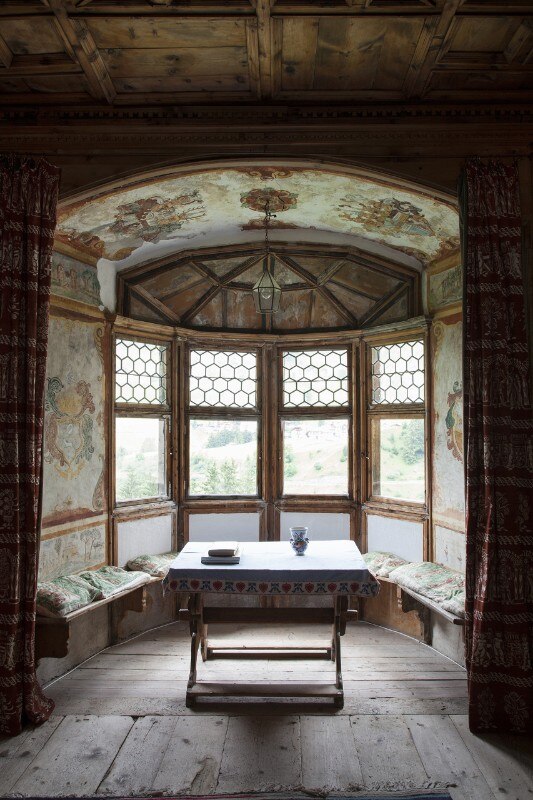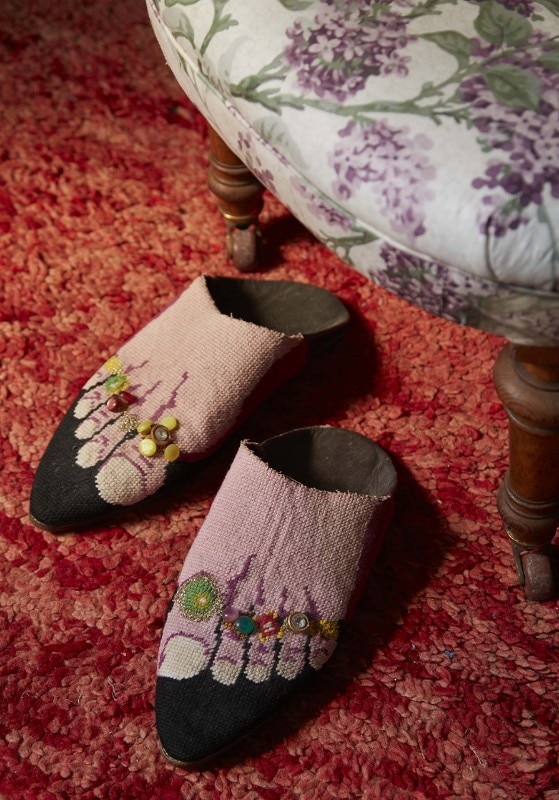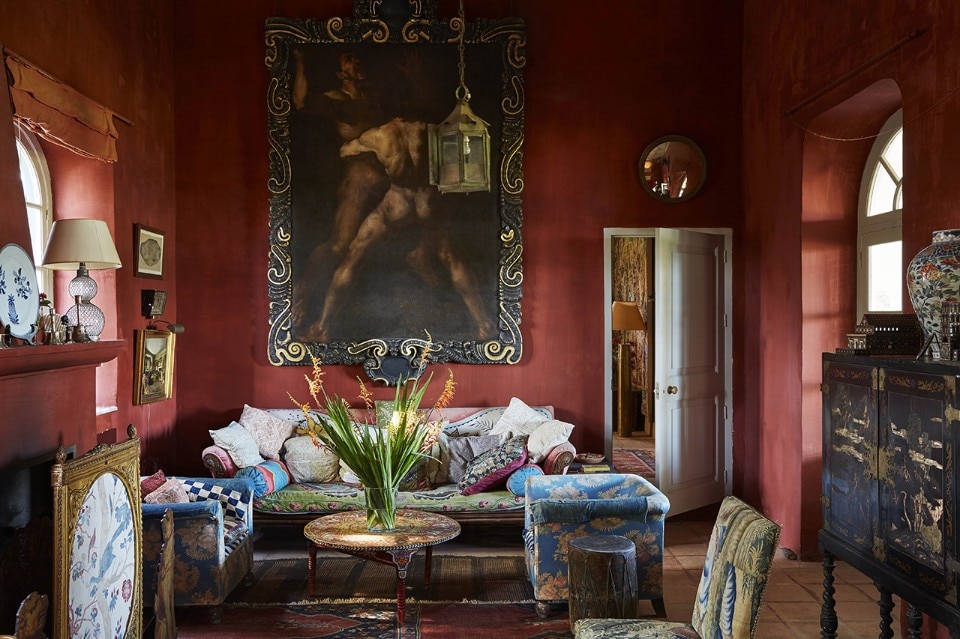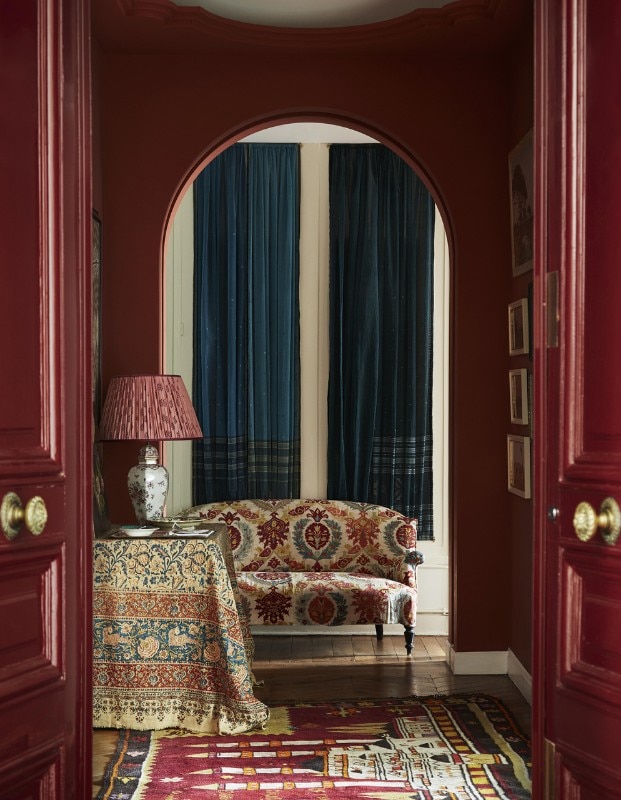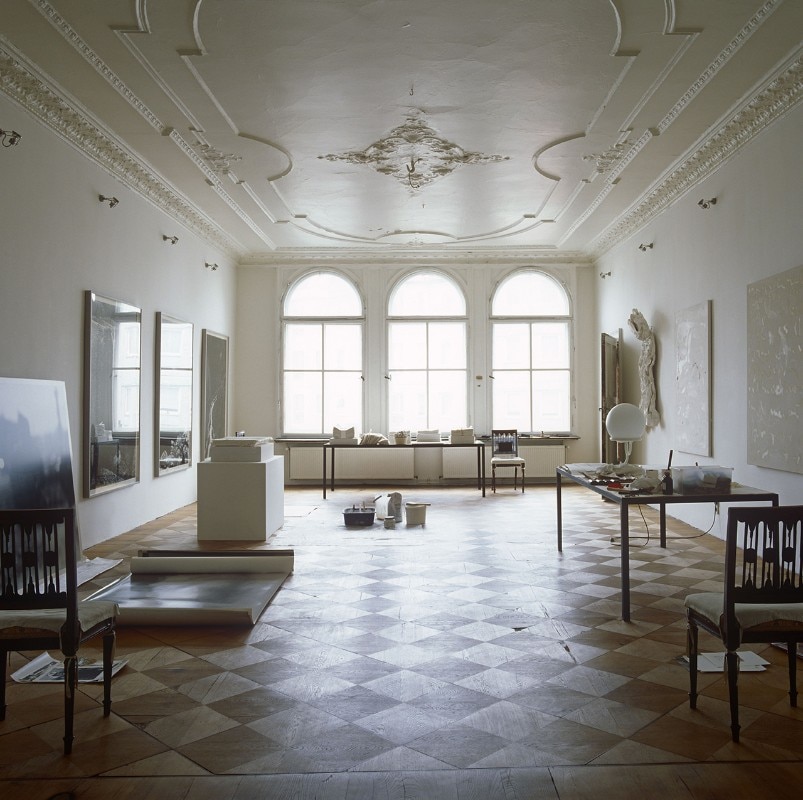 Alexander Vethers' Berlin apartment, from Haute Bohemians by Miguel Flores-Vianna (Vendome). Photo Miguel Flores-Vianna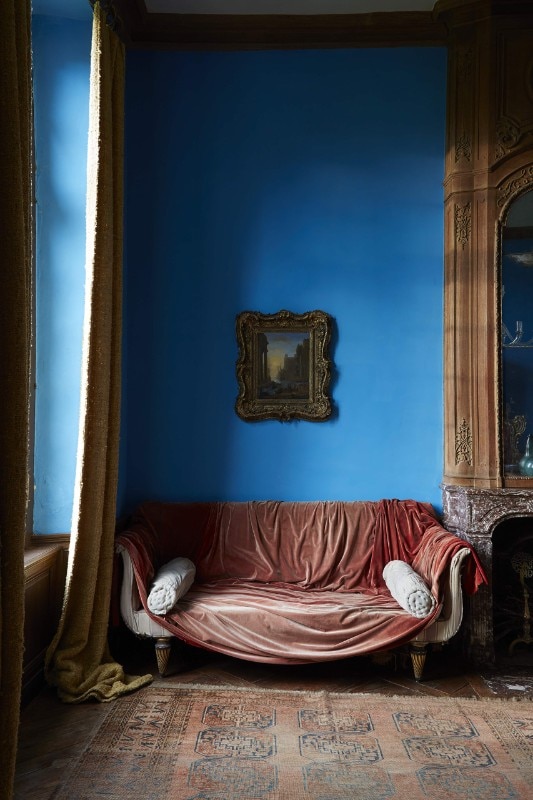 Château de Montigny, English antiques dealer Andrew Allfree. Photo Miguel Flores-Vianna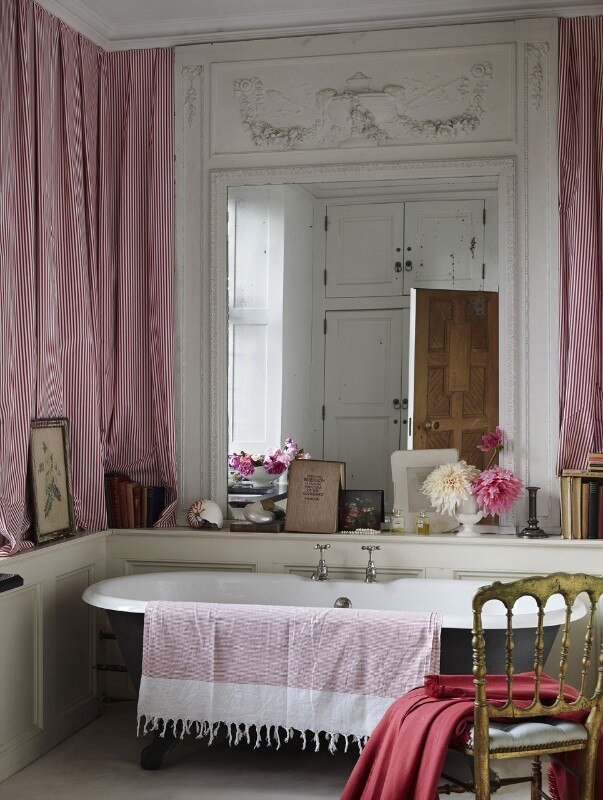 Bridget and Forbes Elworthy, Wardington Manor's bathroom. Photo Miguel Flores-Vianna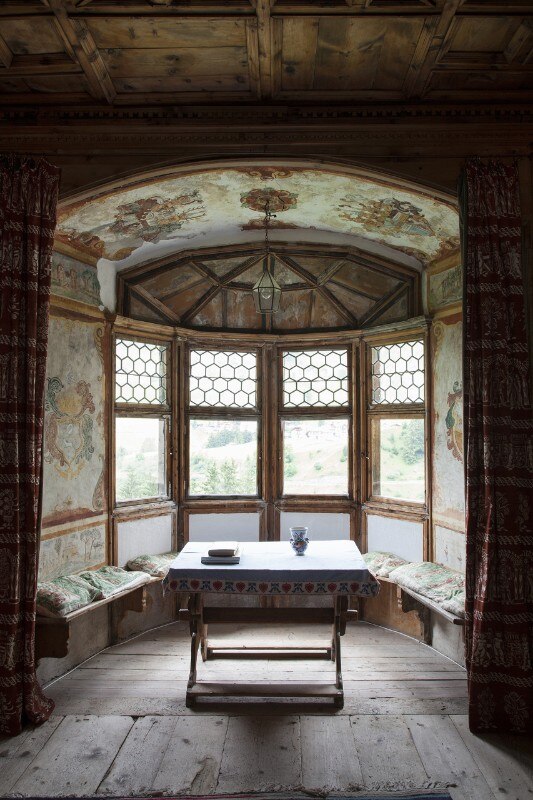 Castello Gardena owned by the Franchetti family. Photo Miguel Flores-Vianna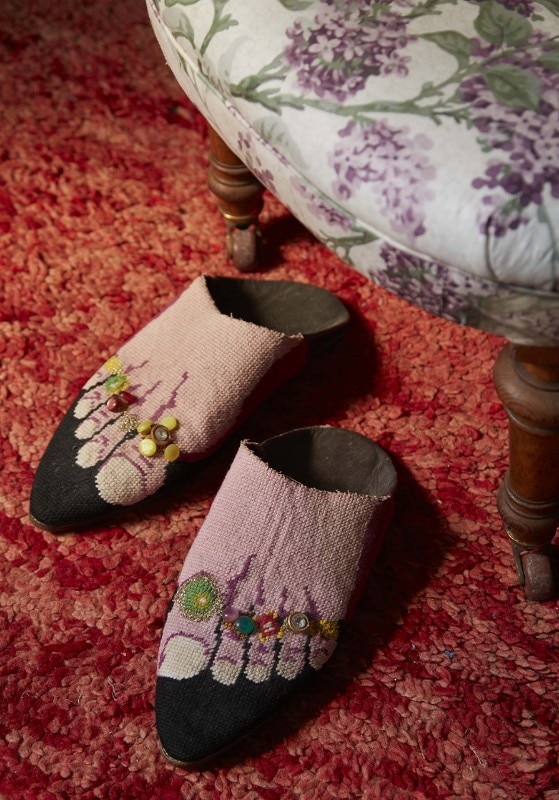 Christopher Gibbs's slippers in his home in Tangier. Photo Miguel Flores-Vianna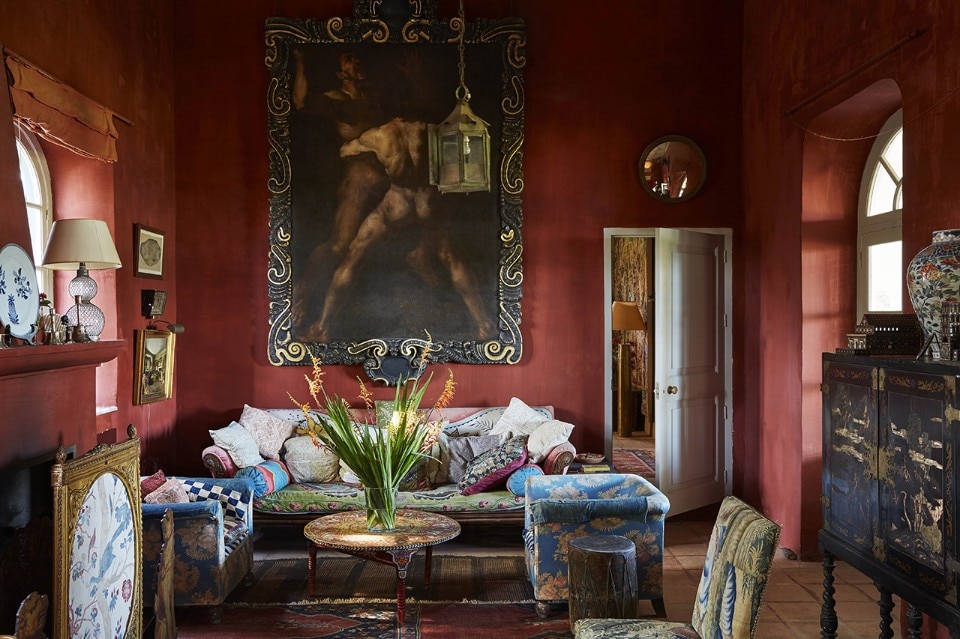 Christopher Gibbs's living room in his home in Tangier. Photo Miguel Flores-Vianna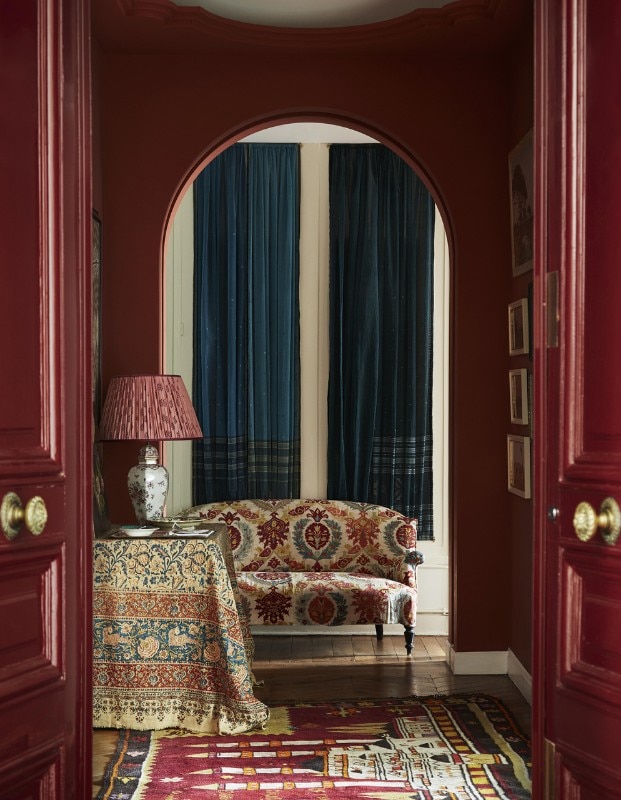 Carolina Irving's Parisian home. Photo Miguel Flores-Vianna
The title Haute Bohemians wasn't an immediate hit with the publisher, right?
That's right. At first, the book was conceived for the American market. I never imagined it would have such widespread success. That's why my publisher objected to the title, in that Americans would have a hard time understanding the meaning of the word bohemian. I told my boyfriend, who said: "Well, the entire world knows pret-à-manger, so why should bohemians be a problem?" Ultimately, my title was approved.
What do you mean by "haute bohemian"?
For me, it means all the people who live their life in a highly personal way and, as regards their homes, they furnish them in a non-traditional manner. Oftentimes, they are well off, and yet that's not the first impression you get: they aren't trophy-homes to show off. They are for private pleasure.
Are all the inhabitants collectors?
I'd call them aesthetes. Different from the collectors of today who mainly buy things for their monetary value, urged on by some economic consideration, maybe collecting incredible pieces. But for me their homes are almost "abstract", I mean, without sensitivity. Instead, I think that the homes in my book are all "tangible": they have an almost tactile quality to them. Aesthetes combine high and low because they love these equally. They've seen a lot and have anecdotes for everything. Ultimately, they're just like everyone else, but they have exceptional taste.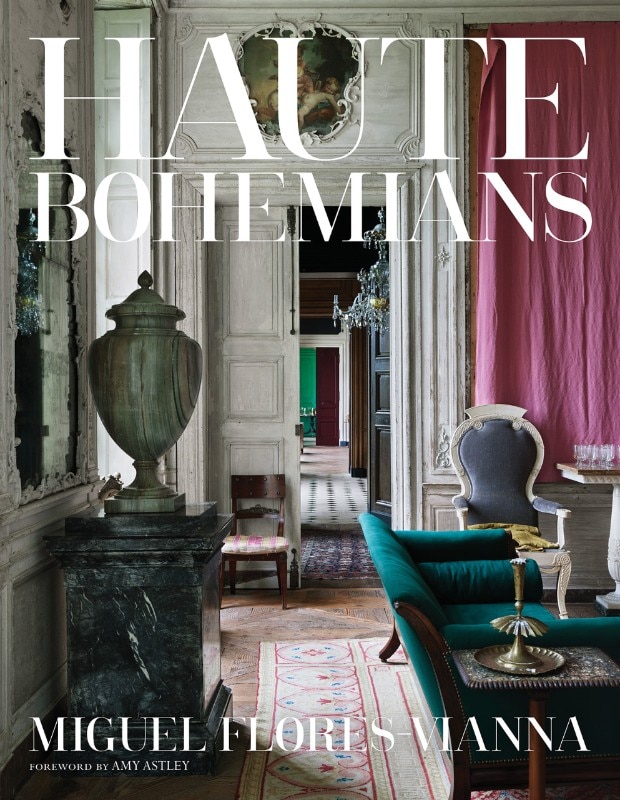 What does a home reveal about its inhabitants?
The castle at Montigny I photographed comes to mind: obviously, there's a certain grandeur. Then, you step inside: the rooms are warm, inviting. That's it, you understand how the people who live there perceive themselves from the way in which things are arranged. Another example: in the Paris flat of Carolina Irving – a textile designer from Venezuela – we find Venezuelan works with feathers, delicate and valuable creations, and leaves which Carolina gathers and frames. Highly sophisticated objects and many simple ones occupy the same place, just like her vision of the world. All these characters, and they can be minimalists – like the artist Alexander Vethers who inside his home has only white objects or things covered in white – or maximalists – like the antique dealer Christopher Gibbs – but they all share the same trait: great individuality.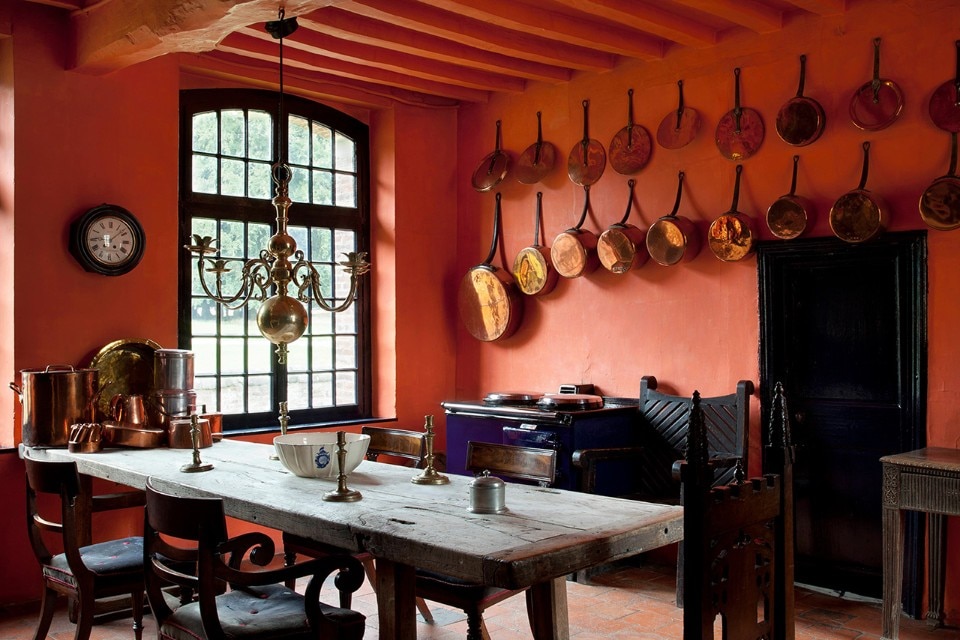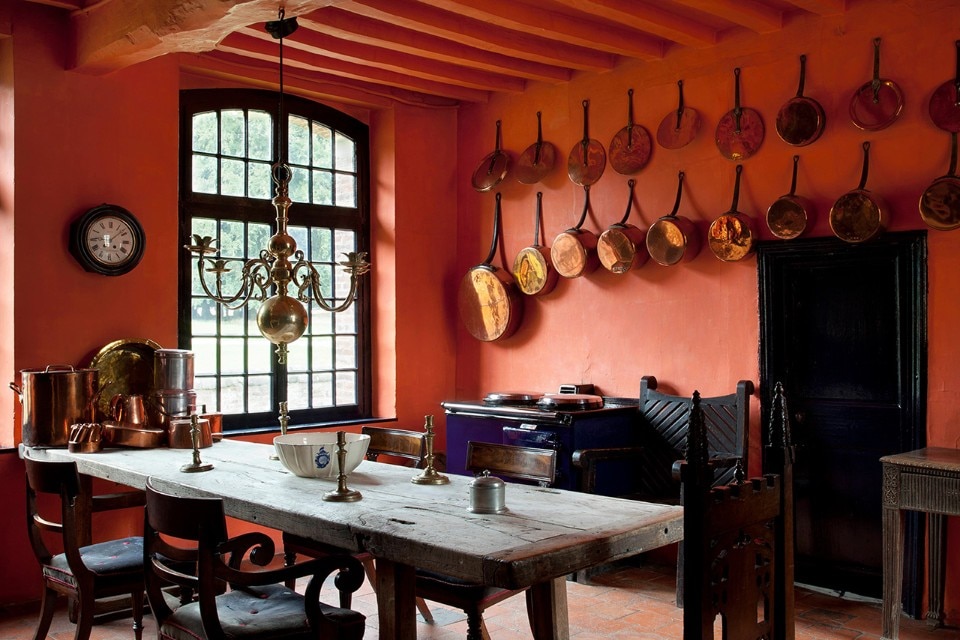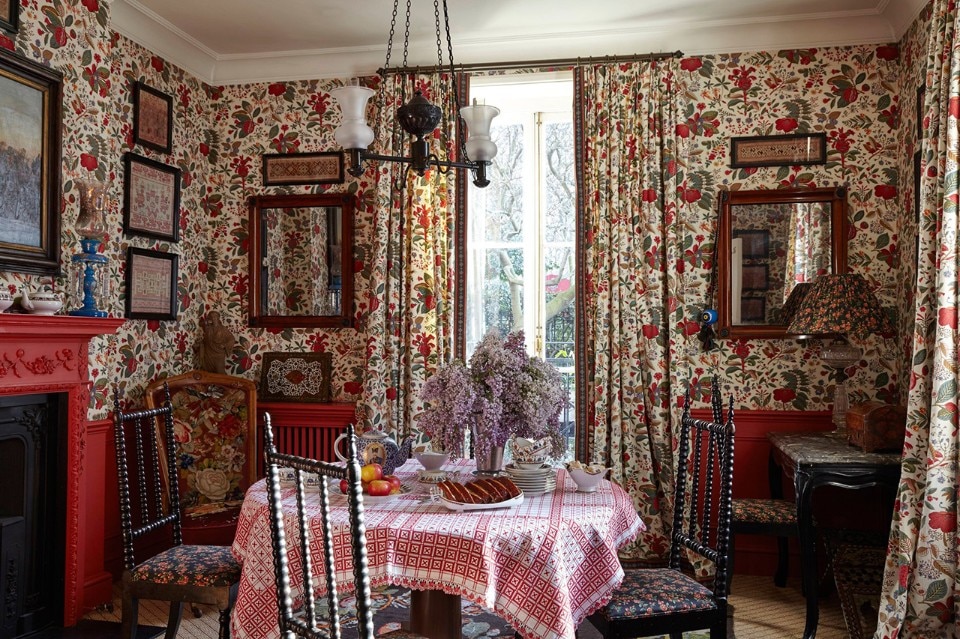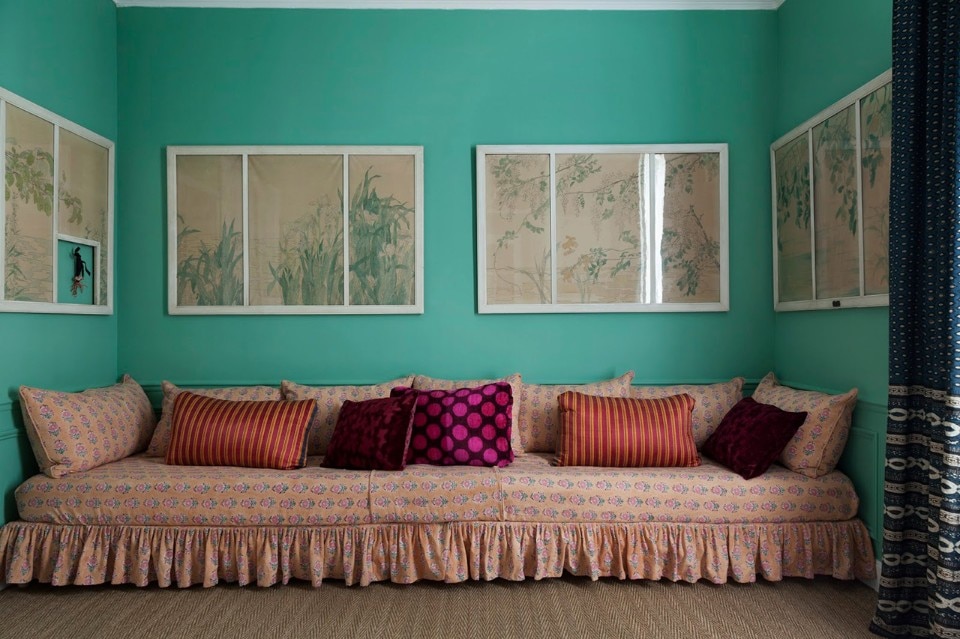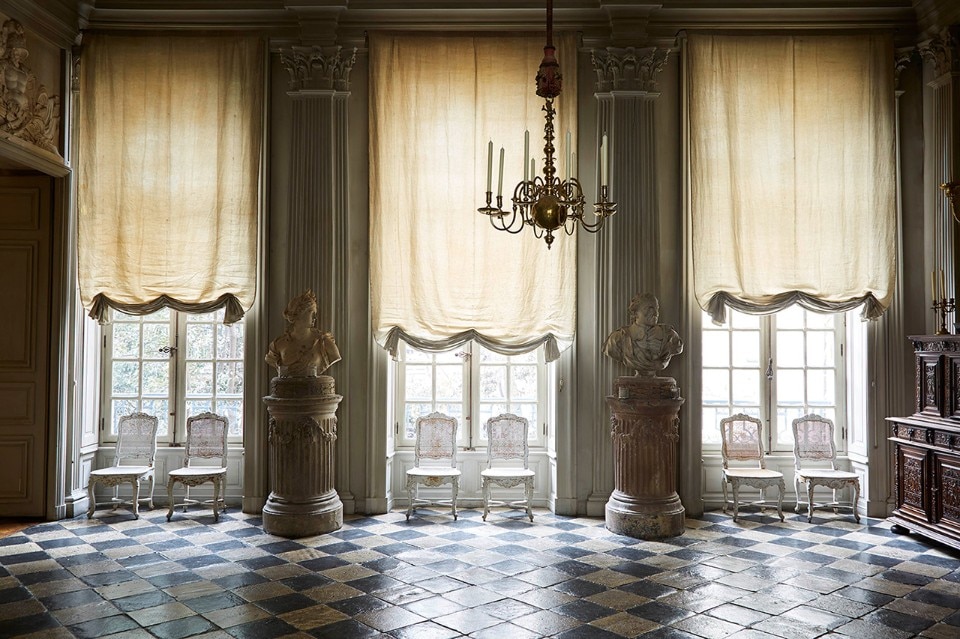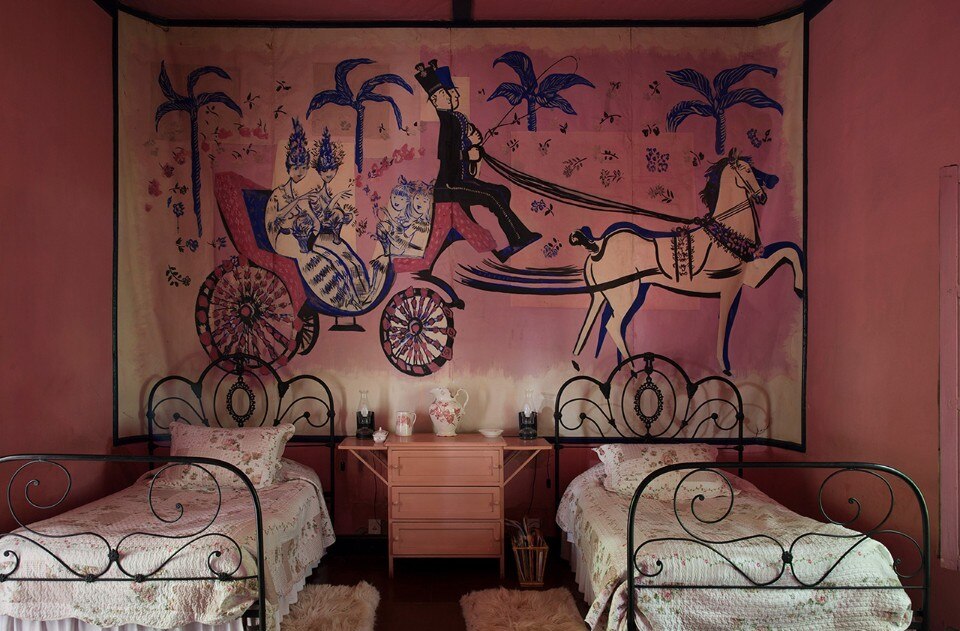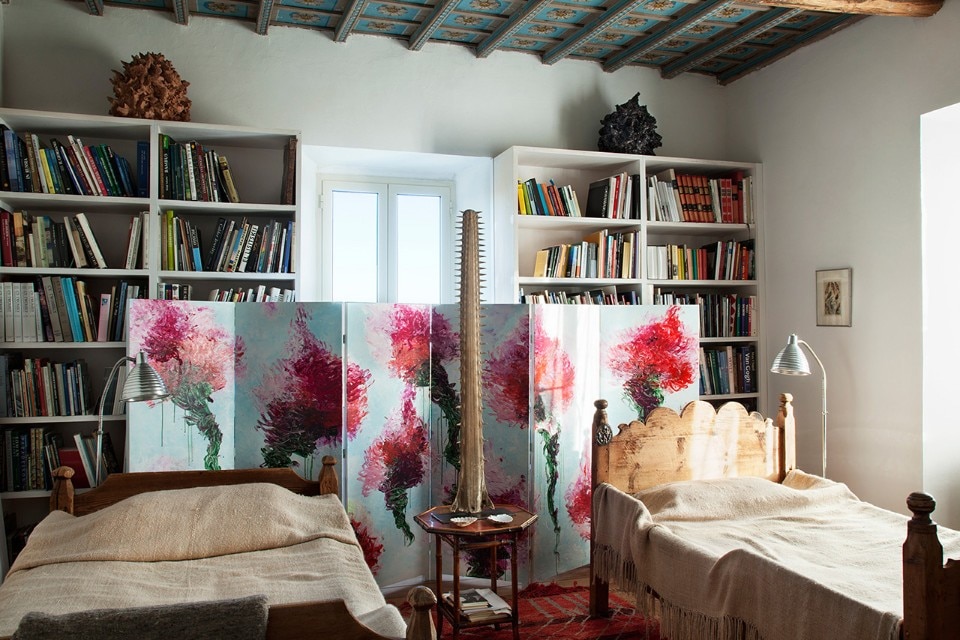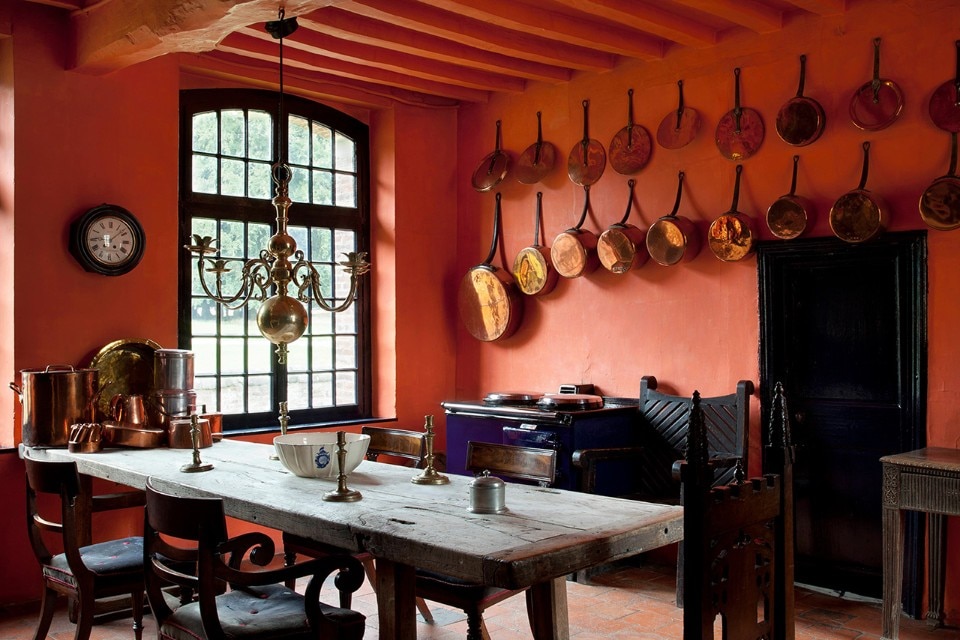 The kitchen of antiques dealer Andrew Allfree's Normandy home. Photo Miguel Flores-Vianna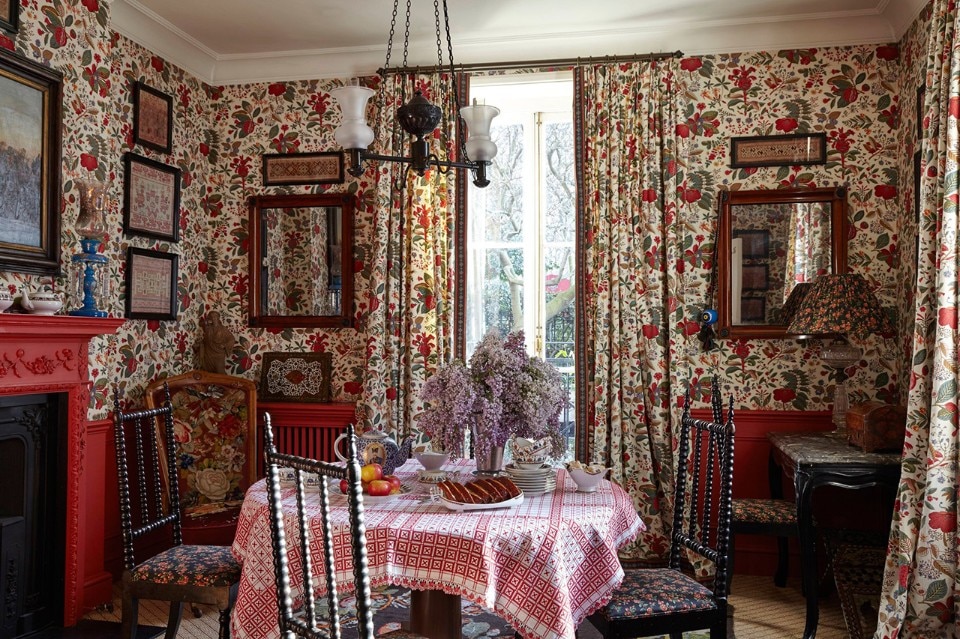 The London townhouse of Nathalie and Amir Farman-Farma. Photo Miguel Flores-Vianna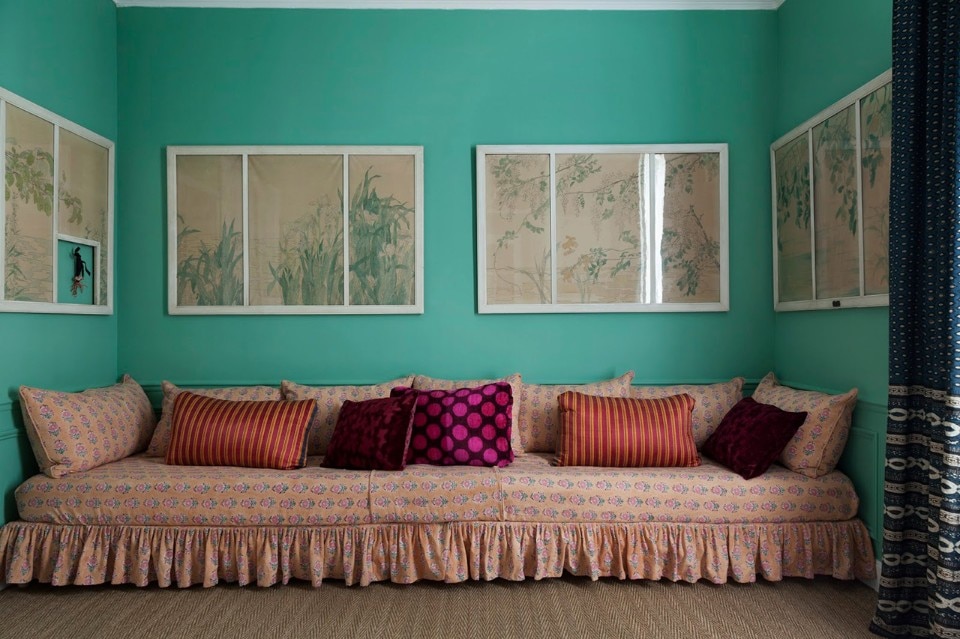 Carolina Irving's Parisian living room. Photo Miguel Flores-Vianna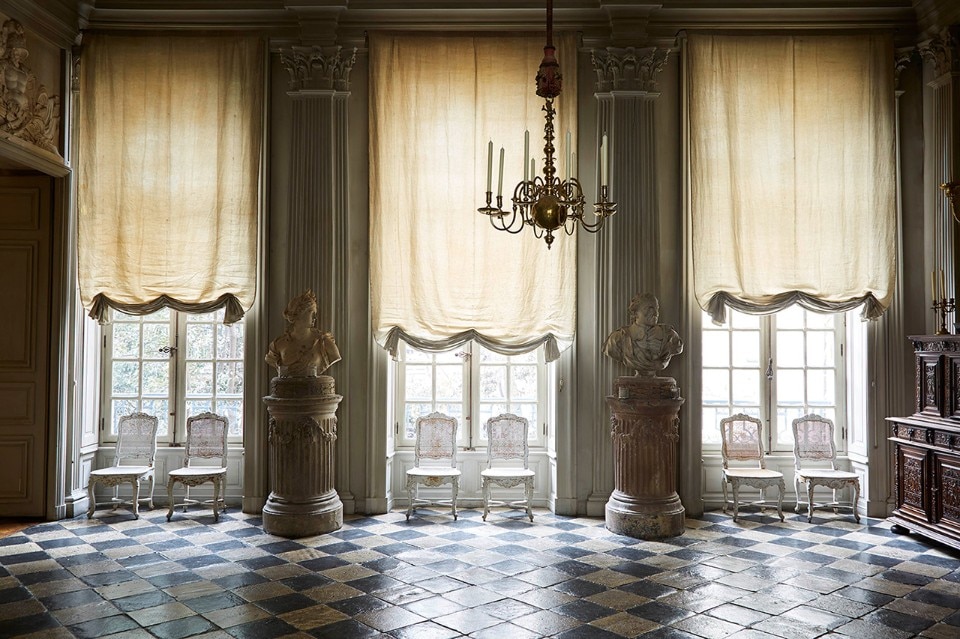 The grand entrance of Joseph Achkar and Michel Charriere's Parisian home. Photo Miguel Flores-Vianna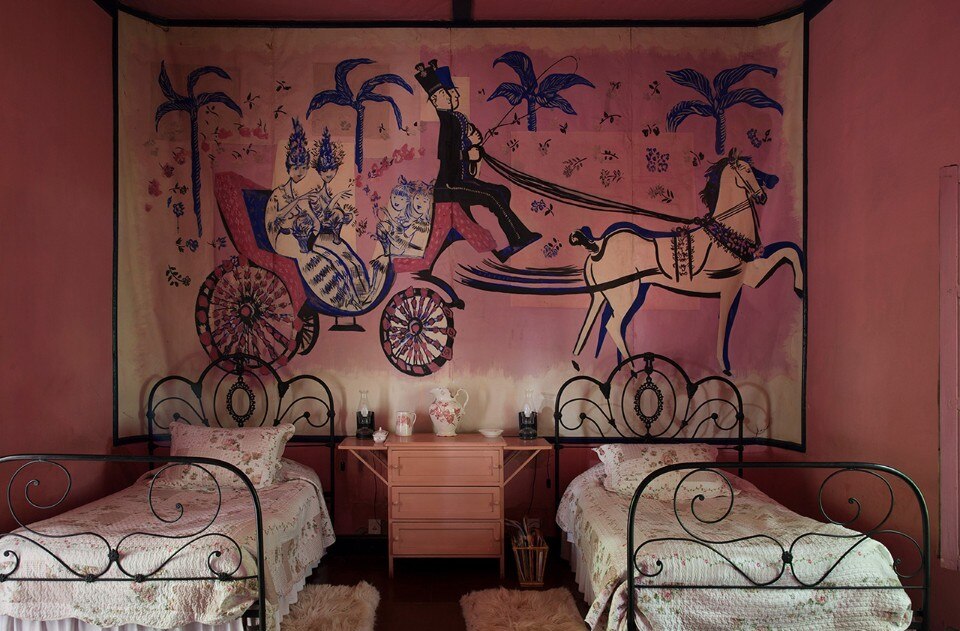 San Rafael dwelling, former home of Argentine writer Susan Bombal and now owned by her younger relatives, the Aldaos. Photo Miguel Flores-Vianna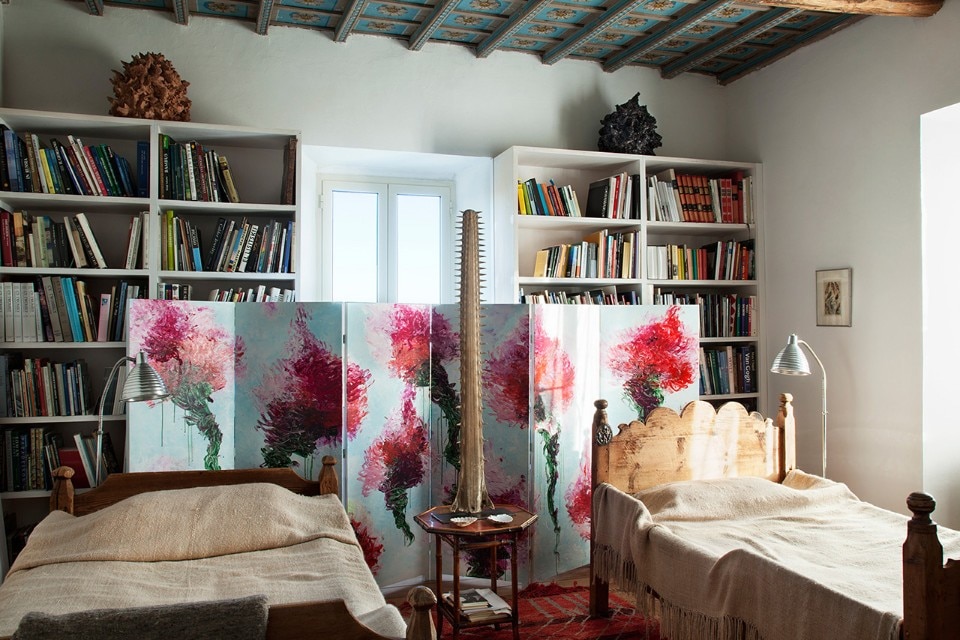 A guestroom inside Alessandro Twombly's Lazio home. Photo Miguel Flores-Vianna
There are some Italians among the "haute bohemians" in the book, but nationality doesn't really seem to be all that important, right?
Actually, I consider them a nomadic and cosmopolitan tribe. I also believe they belong to the category of romantics: what they see in the distance becomes more interesting than their micro-reality. Many of them are influenced by literature, especially twentieth-century iconic English literature, ranging from Robert Byron to Bruce Chatwin. Whether they live in London, Paris or New York they realise there's a world must vaster outside, and in some way they've tried to bring it into theirs.
Indeed, the book describes these people through images, as if they were the characters in a novel. How much does literature count in your work?
I moved to New York when I was 20, when I started to work as an editor before becoming a photographer, which I discovered later on, in my forties. I remember my first summer there. I lived uptown, but I worked downtown, so I spent lots of time on the subway reading Tolstoy. Whether it was the aristocracy or peasants, it was a magical world. During the nineteenth century people still lived in rooms right out of the eighteenth century, which was, in turn, influenced by the neoclassical period. But by the mid-1800s, when Victorian taste took hold, rooms became full of things, almost suffocating. I think I would have wanted to photograph all those places. In a certain sense, what the parallel with literature allows me to discover is that, after all, I'm looking for the essence of those places. I ask them what they were in the past. Of course, literature is a great source of inspiration, like when I think of the lantern festivals in Japan and the numerous books that describe them. I think I'd like to capture a situation of the sort with my camera.
It's as if your investigation goes from the visible to the invisible.
The more I live in Europe the more I realise that I come from a country where everything's new. In countries born from emigration, everything is much simpler, less layered. It's different in Europe. Time has added subtle meaning to each thing: in the end, nothing is as it seems. I find this quite fascinating.
Book title:

Haute Bohemians

Author:

Miguel Flores-Vianna

Publisher:

The Vendome Press, New York

Pages:

312

Year:

2017

Price:

65 $