Usually in such cases, the press releases pontificate and regularly trip over themselves, the daily press becomes inflamed and just as quickly cools down but the specialist magazines say nothing.
Sometimes they shamefully hold their tongues, other times they are blocked by their emotional proximity to the issue. In one way this undermines the objectivity required of the journalist and in another it exposes partial, limited and partisan competence, as if we should only talk about design in terms of objects and their creators, leaving the news to economists and reporters. But, perhaps this very emotional and professional immersion in the facts allows those on the inside to cast light on a less predictable and more informed stances, one that inevitably takes sides but is also broader and more profound.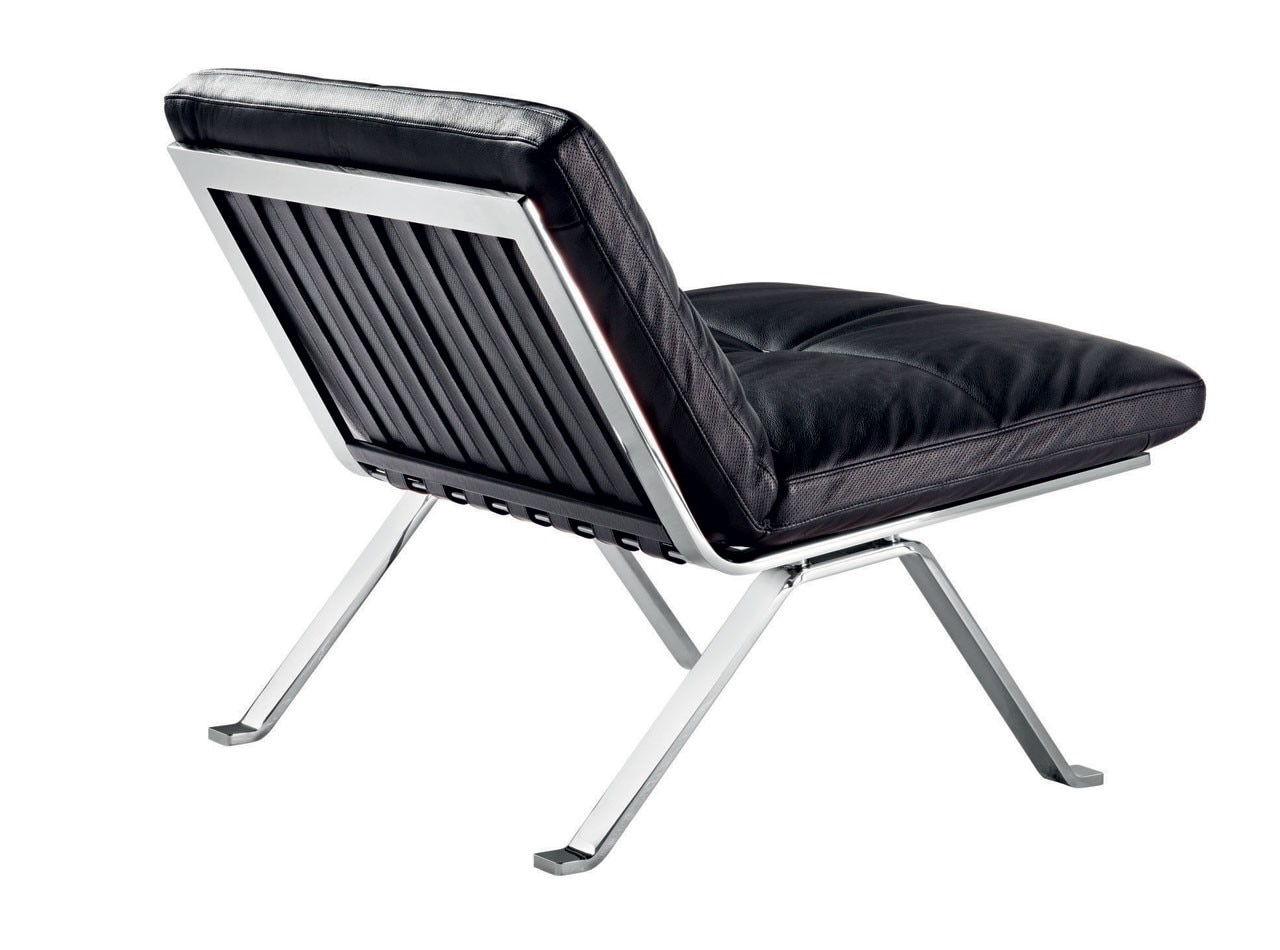 With Rodrigo Rodriquez, former Cassina general director and former CEO and today vice president of FLOS, among other things, we try and cast light on the Montezemolo/Poltrona Frau-Haworth issue, which has quite rightly dominated the economics and finance pages in recent weeks.

Emotional involvement in the story of a family firm (Rodriquez married Adele Cassina, Cesare's daughter) that he left in the 1990s does not obstruct a lucid reconstruction of events. Rodriquez is sharp, focused – even when telling anecdotes – and careful to stay attentive and not ignore contrasting views.
This is his voice, one that differs from that of the mainstream press but is neck-deep in this Italian design story.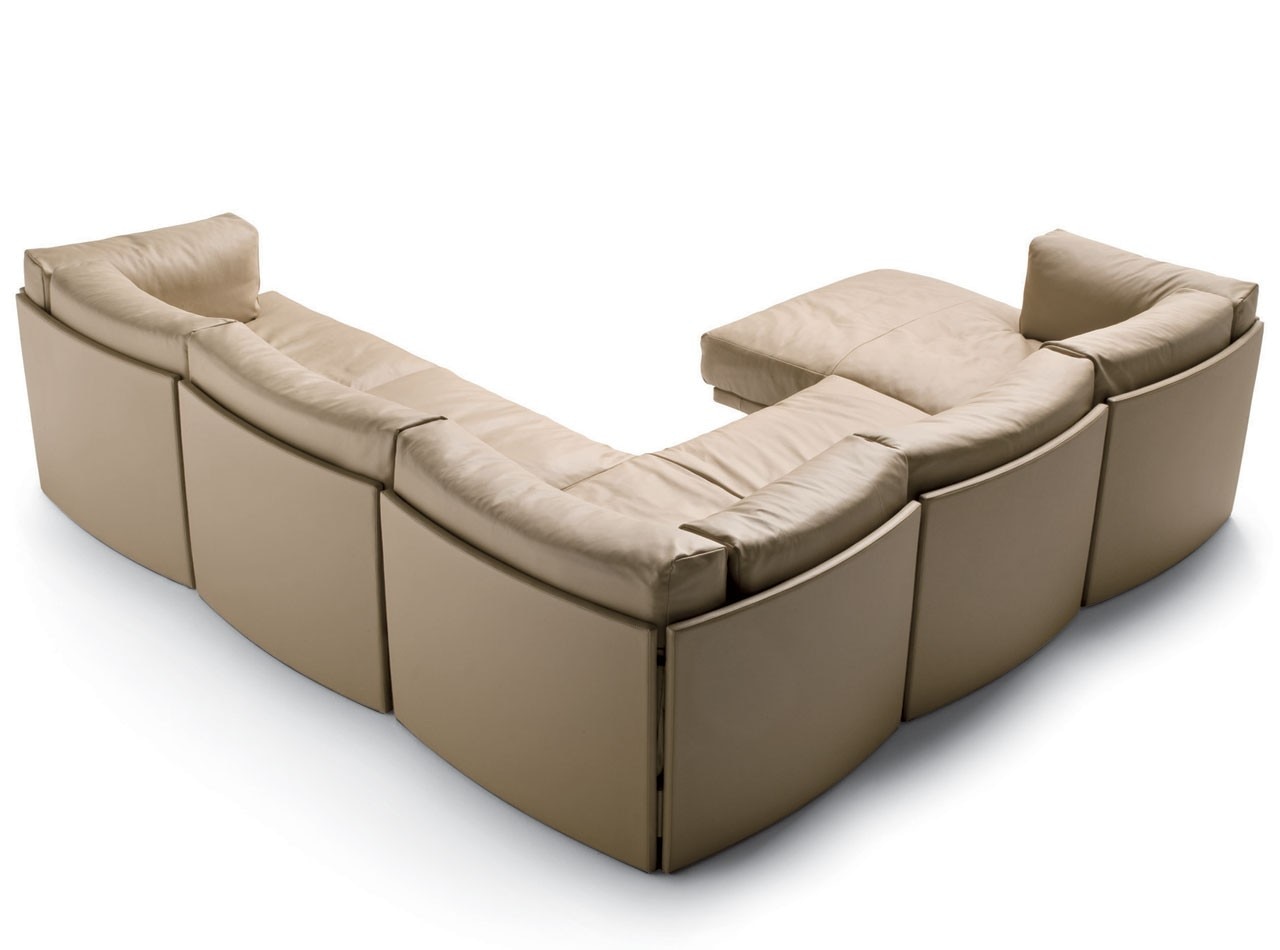 Chiara Alessi: Help us reconstruct the position of companies in the Frau group in the last decade? Some may have forgotten but while you were at Cassina, it was partially controlled by a French group at the time of the Montezemolo takeover.
Rodrigo Rodriquez: Let's start by clarifying which companies were transferred ten days ago to the American office-furniture giant Haworth. In February, apart from the Poltrona Frau brand, the Frau Group – of which Moschini is President and Luca Cordero di Montezemolo has been a director since 2003 when Charme took over the company (while Matteo's son was vice president of Poltrona Frau and CEO of Charme) – owned another two well-known Italian furniture firms, Cappellini (acquired in 2004 with Gufram and then sold in 2011) and Cassina (acquired in 2005 with Alias and Nemo). In the 1990s, the latter sold a golden share to France's Strafor with the intention of opening the shareholding up to a third party who, in the event of unresolved issues between my cousin and me, could help us overcome it. So, as far as shares were concerned, Cassina was already partially foreign; to be precise, when Charme arrived, Cassina was owned 80% by Fimalac, a French holding company to which Strafor Facom had sold its shares, and 20% by Franco's family. When Charme took it over, Cassina had already matured so-called "financial" awareness under Sandro Maggini. Lastly, as early as 2001 the Frau group included the Thonet brand. When the press talks about Frau/Charme, it always only remembers Poltrona Frau and forgets to mention the other historic Italian design brands that form part of the company. In all, the group currently has 900 employees and a turnover of approximately 250 million. It was quoted on the stock exchange in 2006. Clearly, when a company enters the stock exchange the required parameters and margins change. Our Italian design companies were not founded with those standards. Perhaps that partly explains why Montezemolo, an astute and farsighted entrepreneur, decided to sell. He probably thought that the Poltrona Frau Group was no longer part of his core business (a consideration that may have inspired the previous day's sale of Octo Telematics to Russia's Renova). That said, I feel we should look with respectful admiration at how Haworth successfully expresses the potential still present in the companies acquired, in their brands and in their business culture.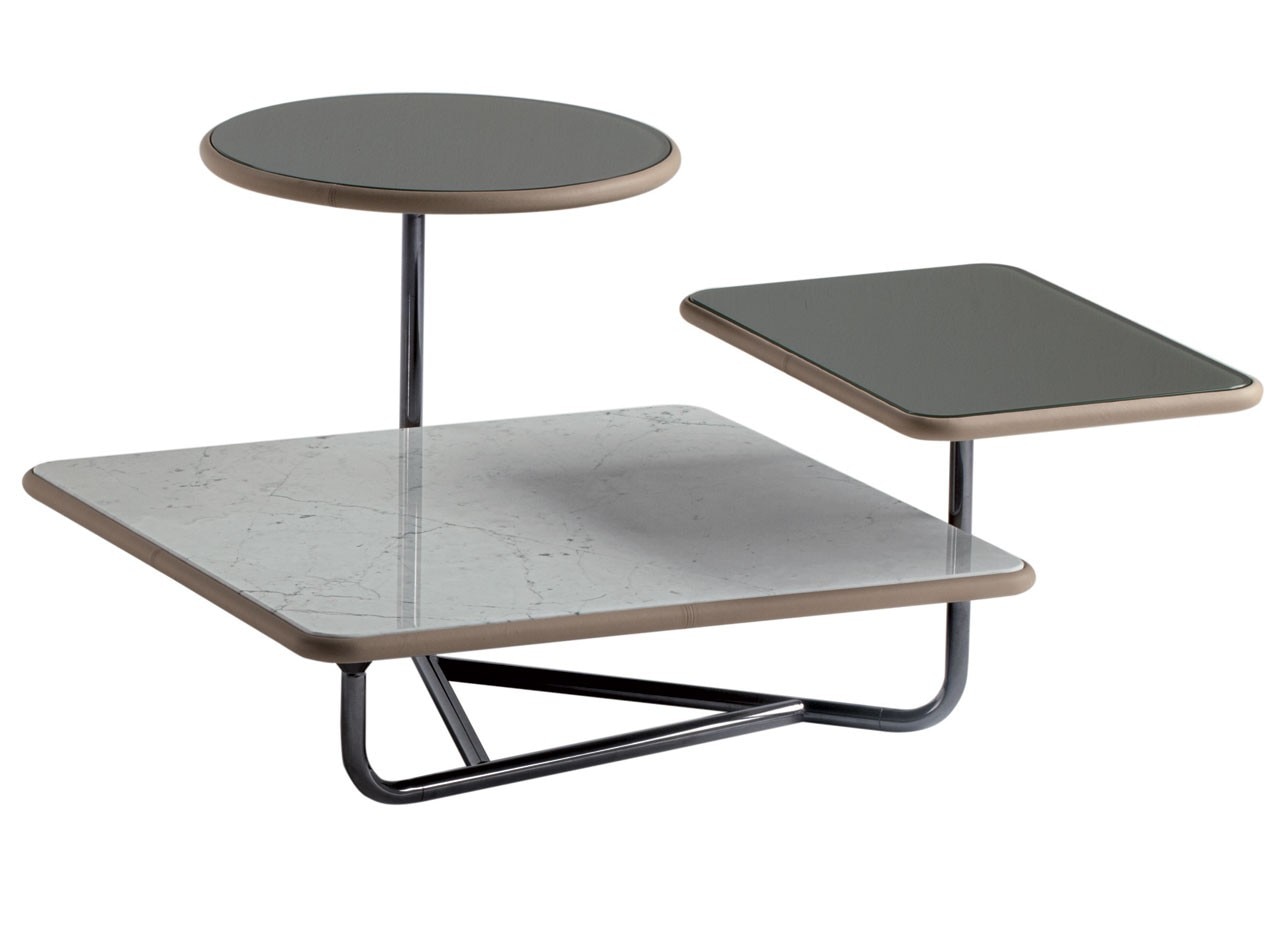 Chiara Alessi: This statement, with a focus on the future, echoes the words spoken in the future tense by Snaidero, president of Federlegno Arredo, a few days ago: "[It is] an important event that will drive the international growth of Italian production and will reinforce the presence of high-profile production in Italy." This seems almost an apotropaic pronouncement aimed at averting the risk of exactly the opposite happening.  Or do you believe that the Haworth operation really can help the brand?
Rodrigo Rodriquez: Certainly, it is positive that that company already operates in the sector and comes from the same area of expertise. Let us not forget what the district of Michigan represents in this sense; 60+ years ago it embraced noble and courageous refugees of Nazism, including Herman Miller and Knoll who, since then, have helped construct a design taste and focus in America. Haworth is part of this story. The famous exhibition "Italy, The New Domestic Landscape" so frequently cited came years later in the wake of that mood, when Emilio Ambasz was curator of MoMA. The exhibition must be credited with raising awareness of Italian design across the ocean but also shifting the barycentre of the design perception from the product to how durable consumer goods incorporating innovations can improve quality of life.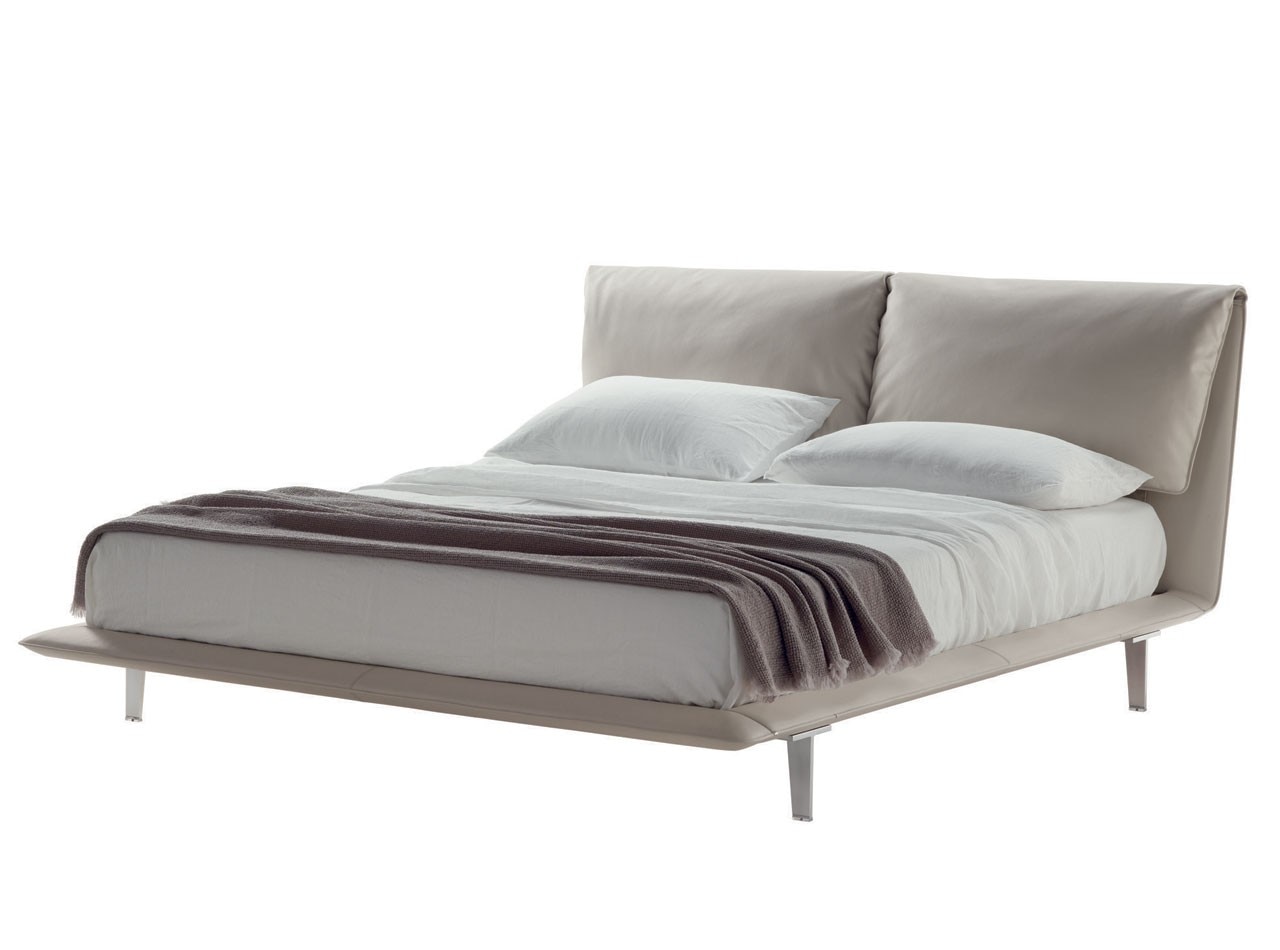 Chiara Alessi: On the subject of Haworth, this is a multinational with 6,000 employees (half of which work in USA) and a turnover of 1,4 billion. It is already familiar with Italian design (having purchased Castelli in 1993) and, despite being owned 100% by the family, is run by an Italian, the "Amerikano", Franco Bianchi (who following the success of that transaction was, in turn, employed by Castelli as an advisor…). A provocative question: is it the fact that it is an American company that turns us against this takeover?  Why should Italian management in itself guarantee greater brand protection?
Rodrigo Rodriquez: A few years ago, Montezemolo was appointed the worldwide "envoi of Italian production". If I may be allowed a politely critical comment, in my view, that mission should have consisted in upgrading Italy's image abroad and enticing foreigners to purchase our products, not our designs and our brands. In the areas where I worked on the front line to internationalise Cassina, the aim was to shift the ratio of Italian-foreign sales in favour of the latter. In 1973, Cassina's turnover was 70% Italy: 30% abroad; in 1990, when I left Cassina, the figure had been reversed. The globalisation of the acquired brands mentioned by the CEO Franco Bianchi promises further strengthening at international level. It is no coincidence that, back in 2011, Matteo signed a 20-million Euro agreement with Haworth for the distribution of Frau office products that are "synergic with those of the US brand".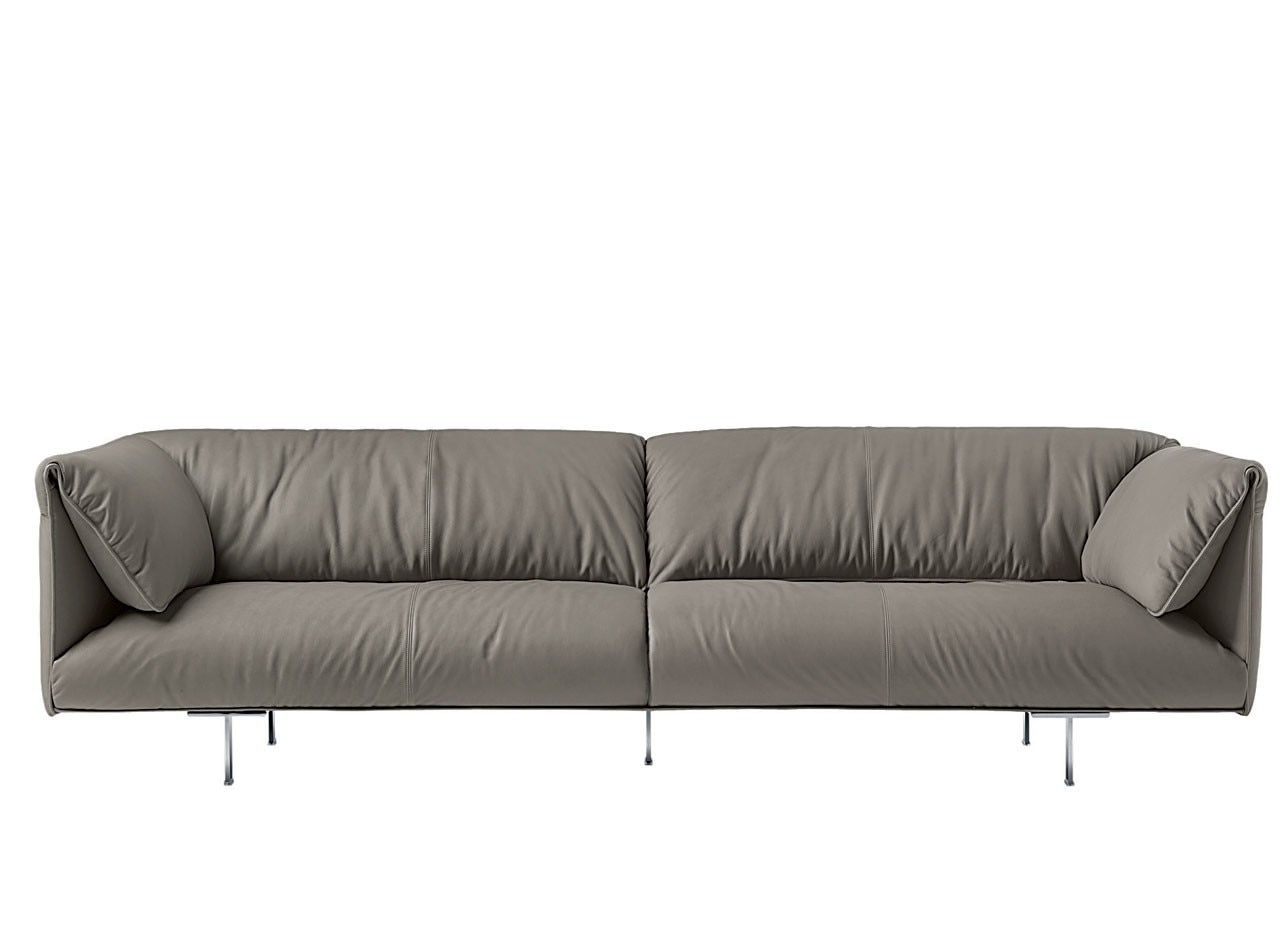 Chiara Alessi: On the subject of distribution choices (which, in the case of design brands, are often closely interlinked to the communication ones…), the impression given by a look at the Haworth distributor's catalogue/presentation is one of a sort of "Americanisation" (perfectly legitimate, of course) of these brands. In Cassina's case, for example, the emphasis is placed on the Le Corbusier collection, probably more "penetrating" on a market attentive to big names but at the expense perhaps of a linguistic pluralism that has always been the Cassina vocation, or am I wrong? This occurred long before 5 February last…
Rodrigo Rodriquez: Indeed, the selective distribution that has enabled these companies to maintain a consistency between company and market had already been modified by less rigorous distribution policies. As a company, Cassina has always placed itself at the service of many languages, out of a precise political choice, probably partly nourished by the arterial blood of the masters' collections, with their different codes. At Cassina, for decades, this coincided with a leadership that had the strong point of offering archetypal products to the market; this helped benefit the furnishing sector and also forge a consumer taste. These factors must necessarily have gone in favour of the Poltrona Frau Group's desire to take the company over although they were not always subsequently promoted as strong points by the management. Instead, the "Investor Day presentation" organised by the Group in Tolentino last November promoted the Cassina collection very well.

I hope that a historical giant in the sector such as Haworth can reward this catalogue without simplifications and reductions but with a more substantial and less cosmetic approach, and fully exploit the worthy talent scouting of Giulio Cappellini, whose company has joined this new situation.
Chiara Alessi: I read an article in La Repubblica by Roberto Mania a few days ago (Sunday 9 February) entitled "Il made in Italy vola (quando emigra)" (Italian production takes off (when it emigrates). It reported Prometeia data showing that, in terms of turnover, profit and employment, it would actually be good for Italian companies to be taken over by solid foreign ones. We have spoken of figures and finances, on the one hand, and design excellence, on the other. Is there perhaps a third apex that should not be overlooked by those who have to do with the tradition and history of Italian design enterprise (and more!), namely the human capital, the people and the work environment.
Rodrigo Rodriquez: The secret of Italian design lies primarily in the fact that Italian companies, or rather entrepreneurs, "speak" the designer's language. It is no surprise that foreign designers like working in Italy because, here more than at home, they see the potential of their talent fully exploited. Thanks to intense interaction between designer and company, the outcome of a process that begins with an innovative idea put forward by a designer and ends in a product also draws on an added value: the company places its savour faire and its knowhow at the "self-serving disposal" of the designer's innovative idea. These bring: prototyping, engineering, production, marketing and communication, guaranteeing the least possible loss of the quality of the innovative idea when it becomes a product and is multiplied in numerous specimens for the market. With the greatest respect for the Japanese who presented Total Quality as their invention in the 1980s, in actual fact we Italians were the first to implement it: Italian design is Total Quality. As you have said, the process described above works thanks to the human capital, thanks to the entrepreneur and his collaborators, and thanks to the culture of that business; and every firm has its own.

Chiara Alessi: If emotiveness is undesirable when giving interviews – and I am not so sure –this does not seem to have impacted on your version of events in any way and you have helped us understand them. In a document you have shown me, and the other contents of which I shall not as promised reveal, you say that "We cannot put the clock back and force Cassina to return to the company it was." To end, do you agree with the use of the verbs in the future tense (see above)? Because you are optimistic or resigned?
Rodrigo Rodriquez: Optimistic, Chiara, optimistic.