Born in Liberec, Bohemia, in 1975, Leon Jakimic is less than 40 years old and has a career as a professional skier and tennis player behind him, a degree in Economics from California, an MBA gained in Hong Kong, and a promising current and future career in contemporary-glass design.

Although his heart is in the Czech Republic, Jakimic lives in Hong Kong from where he pulls the worldwide strings of Lasvit, the company he set up in 2007 (in Czech Laska means Love and Svit means Light = Love of Light). The name sums up his passion and positive outlook plus, he adds, "our national pride". Working in both hemispheres, Leon has managed to promote his young company incredibly well and in record time, the result of much travelling, true dedication and unwavering determination, all boosted by the fine quality traditional glass that his homeland has been producing for more than seven centuries. It is his aim to modernise the "material made from matter" by experimenting with all the known techniques, from complex mouth blowing to moulding, tested in every way possible. Leon calls it contemporary glass because he has coupled fine local designers such as Rony Plesl and Jitka Kamencova Skuhrava with internationally renowned names such as Philippe Starck, Fabio Novembre, Ross Lovegrove and Nendo, the last two of which have designed new products that will be presented at the forthcoming Milan Furniture Fair. Leon put their ability to the test with cutting-edge processes, the former in an extreme development of the moulded-glass process for Liquid Crystal and the latter in poetic creations such as Oki Sato's mouth-blown objects. Ross Lovegrove took the hi-tech route and, as is his custom, in turn challenged Lasvit's most advanced technology to produce transparent but undulated panels, visually extremely deceptive that escape formal definition and are made in a high-ceilinged hangar in Teplice, two hours from Prague. Nendo were at their second experience with glass and produced a family of the lightest (but only to the eye) boulders in the Ajeto glassworks in Lindava (co-owned by Lasvit) in a Bohemian countryside.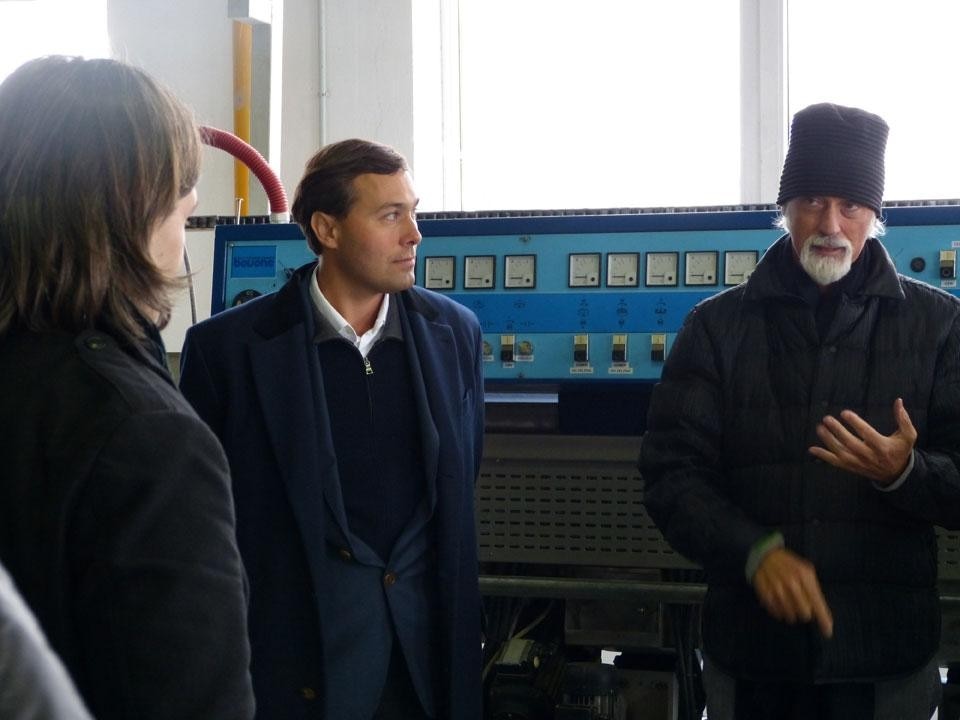 Visited in three metres of snow and with a storm that showed no sign of passing, we stepped inside and the temperature soared. On a wooden stage we observed a choreography studied in the tiniest detail: men big in spirit and size in T-shirts and shorts working on an incandescent and rebellious honey (as it is known here) that has to be mastered quickly surrounded by tubes and incandescent furnaces of all sizes. Awaiting them were one-litre glass tankards filled with a special Pilsner – another national pride said to be low on alcohol content – that accompanied this collective ballet as the pace of the glass production accelerated. Trophies accumulate here because each and every piece is a success story.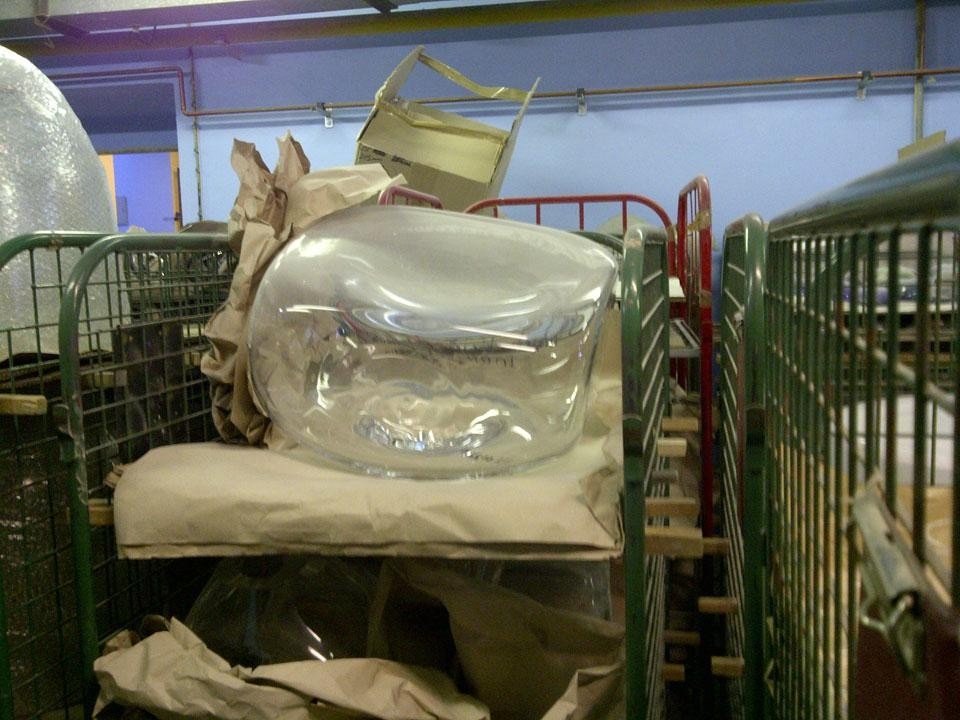 I shall not go into the long tradition of glass making, all the different production methods, optimised here, and the passion required to work with this live matter for even just a few seconds. I shall, instead, describe a company that, in the space of just five years, has become a world leader in its sector, made an international name for itself by creating chandeliers that are pharaonic in size and value, manufactured ad-hoc for hotels such as the Burj Khalifa in Dubai and the Ritz Carlton in Hong Kong (a project that kept the Novy Bor team busy for more than three months) and the shops of Tiffany & Co, including the one in Beijing with its Tiffany Teal, the City of Dreams in Macao with its six-metre-tall Anemone sculpture, and the latest Dior boutique in Paris designed by Peter Marino.
With more than 500 employees in Bohemia and as many again in ten offices around the world, Jakimic has put together a top-class team and returned his country to the centre of the international stage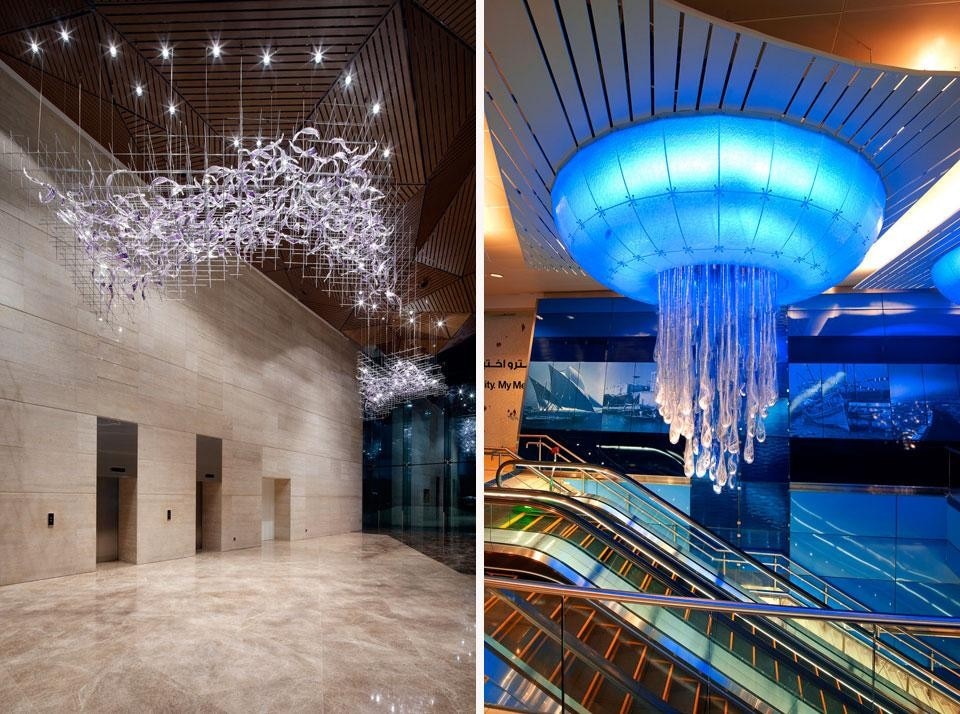 With more than 500 employees in Bohemia and as many again in ten offices around the world, from Dubai (which brings in 25% of the company's turnover) to Hong Kong, Milan, Shanghai, Los Angeles, Singapore, London, Sao Paolo, New York and Moscow (supervised by Leon's father), Jakimic has put together a top-class team and returned his country to the centre of the international stage. The Prague showroom is only a stone's throw from the historic Old Town Square, a romantic setting that changes to refined contemporary as soon as you cross the threshold. Here, conversation topics include luxury glass, a combination of luxury, fine quality and innovative design and excellent manufacture; glass-sculpture design, glass creations that thrill people; partnerships of excellence for clients of excellence and increasingly challenging commissions for its team of glass masters; crystal fabric, a suspended glass sheet of light that Lasvit managed to produce in a length of 100m² for the Expo Singapore.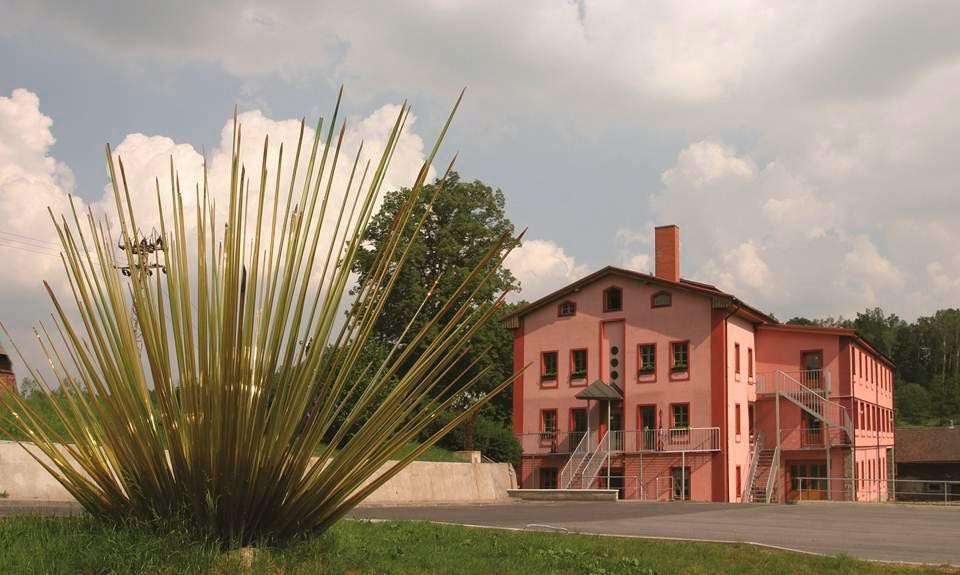 Its founder focuses on three key words "unconventional, experimental and free spirit". Although, by its very nature, glass has objective limitations, he will not shy away from the designers' most radical ideas and jumps at the chance to experiment with new forms in extreme processes. "We can execute the most ambitious designs in the finest possible quality", he adds. Leon has surrounded himself with a first-class team. The installers that travel the world are artists and engineers who are both skilled and creative; they are also light designers who introduce plays with light as well as glass for striking object illumination projects. The process is faultless and no errors are allowed. Once the huge chandeliers have been produced in the factory, all their pieces are carefully tested, assembled, dismantled and painstakingly packaged one by one for travel, always accompanied like true works of art.

Leon Jakimic thinks big. His next project is to build headquarters in the heart of his beloved Bohemia, in glass, of course, and with the aid of a starchitect whose name must for the moment remain a secret.