During a recent talk at the Fondazione Feltrinelli in Milan, science fiction author and futurist Bruce Sterling described the NFT phenomenon as "a revolution in the art world… if you can't go outside."
During the pandemic, NFTs amazed and entertained us, and sometimes were our only way of enjoying art. But what will happen to the great push towards digital now that we are finally out of our homes, ready to leave Zoom fatigue and screen dizziness behind us? Which of the millions of JPGs and GIFs that have been minted and sold over the last three years are destined to be remembered and welcomed into the Olympus of art?
The huge monolithic LED wall placed in the centre of the inner courtyard of Palazzo Strozzi in Florence and on which one of the many AI data sculptures and NFTs created by Refik Anadol floats in a loop seems to want to answer this enigma. Machine Hallucinations - Renaissance Dreams (2022) is a data visualization artwork created with machine learning algorithms, a recurring feature in the work of the Turkish-American new media artist Refik Anadol, who this time has been given a digital archive of more than 12,000 Renaissance paintings to work with. The site-specific work is definitely catching the attention of the visitors and tourists who these days are crowding the courtyard to visit the exhibition upstairs, dedicated to a true god of the Olympus of art - Donatello
Let's Get Digital!, organised by Fondazione Palazzo Strozzi and Fondazione Hillary Merkus Recordati, and curated by Arturo Galansino and Serena Tabacchi, is the first exhibition to bring digital works related to the NFT Craze era to an institutional art venue in Italy. As Serena Tabacchi, co-founder and director of the MoCDA (Museum of Contemporary Digital Art), comments, this initiative "legitimises the importance and establishes the entry of crypto art into a traditionally difficult context". This is a necessary and inevitable opening, in her opinion, given "the extent of the social movement" related to NFTs.
Interestingly enough, this wave of institutional interest is happening precisely when NFTs are apparently facing a crisis. From the resounding crash suffered by the blockchain network Terra Luna to the "50% sales volume drop" recorded in early 2022, it seems that NFT secondary sales are not going well at all. However, as Bruno Pitzalis, MoCDA's brand awareness and communications specialist, says, among non-crypto-bro buyers - that is, those who do not need to invest their excess ETH or BTC, but rather approach the market by investing traditional money - "dollar sales volume has only dropped by 5%". At the moment, Pitzalis reassures us, "the sectors that are experiencing major dips are only a few, namely gaming and utilities," which are widely acknowledged to be the leading sectors of the movement, the ones that have driven NFT sales through the roof, leveraging the 'punks' and whales of the crypto community, such as Cryptopunk or Axie Infinity.
The avant-garde is the first to feel the changes of course, but in this case, it seems that inertia brings good luck. Slightly less agile sectors, such as fashion brands, publishing and art institutions, are just at the beginning of their NFT romance. "25% of physical art collectors are planning to buy an NFT in the next 12 months," Pitzalis tells us. And while institutions are interested in investing in a new - at least for them - promising technology, more regulated projects, more similar to already explored and safe worlds, such as the art market, are emerging from the ashes of hype and speculation.
The MoCDA, which was created during the pandemic "aiming to accommodate all those works created digitally or that can be enjoyed through electronic devices", wants to distance itself from the monetary aspect of the issue: "blockchain, rather than cryptos, have represented an important breakthrough in the certification and immutability of digital files," Tabacchi reports. The initiative aims to create a dialogue between the very young and the very old - the glossary in the Strozzina's entrance hall was highly appreciated by boomers - and to create a dialogue on the dynamics of art and crypto art.
Like Art for Space, one of the first exhibitions curated at MoCDA, in collaboration with data scientist Massimo Franceschet, in which out of the thousands of digital works minted on SuperRare, each curator could only "save" 10, Daniel Arsham's digital statue presented at the Strozzina during Let's Get Digital! also seems to be aware that sooner or later it will have to disappear from history. In Eroding and Reforming Bust of Rome (One Year) (2021) "the blockchain is the basis of the work itself. Without this technology, the artist would not have been able to programme the slow decay of the sculpture," says Tabacchi. A changing NFT of a digital statue that gets purchased intact only to later be destroyed. Why wait to be accepted into the Panthéon of eternal works? The digital world is now so fast that it already simulates the end of time, Fake it til you make it
In MEMENTO MINTI - If you stop contributing, you will be forgotten, another MoCDA exhibition, this time set on Decentraland and curated by Filippo Lorenzin and Marie Chatel, with artists it is nice to mention precisely because they are not yet famous, such as Jacqueline "Jisu" Choe, Silvio Lo Russo and Dancevatar, the urgency and necessity of self-promotion to survive is addressed. Marketing and fame are addressed also in Urban Pixels, on show these days in the squares of Milan, London, and New York, from 23 May to 10 July, on EssilorLuxottica's big screens. For this "decentralised exhibition, in which works are freed from museum contexts", the MoCDA curatorial team invited artists already known in the NFT world such as Entangled Others Studio, Lethabo Huma, Krista Kim, Giuseppe Lo Schiavo, and XCOPY.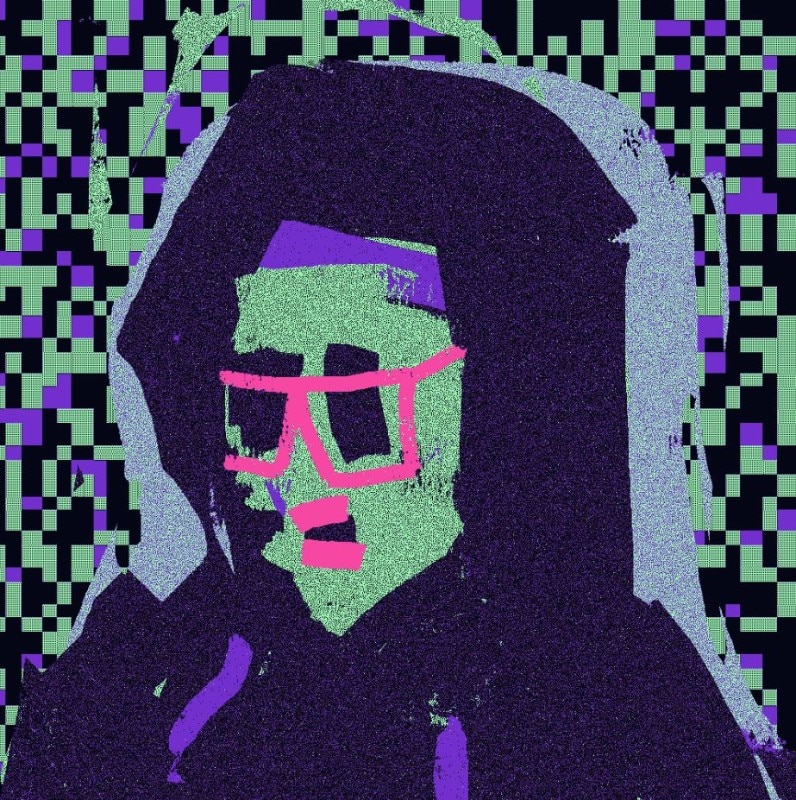 Thinking about the fact that "much digital art was born to be distributed as widely as possible", Lorenzin recalls the words of a digital art pioneer: "In 1997, Vuk Ćosić claimed that he and the other net.art artists were the children of Dada, thus referring to a creative movement that questioned the roles and customs of art". And so today, while Vuk flatly rejects invitations to sell his works as NFTs, but instead sells self-made T-shirts with the acronym NFS ("Not For Sale"), and younger digital creators photoshopped their works on Times Square's big screens and posted them on Instagram, ironically reminding us of the fame that only comes to few, MoCDA chooses to follow the path already taken by street art, graffiti and many other "20th century artistic pursuits", sharing guerrilla and billboard advertising strategies with marketing. Different ways of survival, all legitimate, all necessary. 
To understand if and which NFTs will remain in the memory of art as well as blockchain, overcoming the digital isolation fever, we have only to turn to Bruce Sterling and his lucid analysis. If NFTs exploded during the pandemic, much is owed to the buzz that took place on Twitter and Discord. But is it set to continue? In recent days, the NFT communities on Discord have tended to dwindle because the platform is considered insecure, while Elon Musk, one of the biggest generators of hype around crypto and NFTs, has embarked on a takeover of Twitter. Among the biggest backers of Elon and his new "venture" are Prince Alwaleed bin Talal, billionaire philanthropist, founder and owner of the Kingdom Holding Company, Larry Ellison, co-founder, former CEO and current CTO of Oracle, and other of the world's biggest investment funds. "These are not Punks. These are the richest men on earth," Sterling comments, "and this is one of the markets they have chosen to invest in... After all, art has always needed patrons."