How to turn recollections into images without deminish the depht of the formers with the immediacy of latters? How to convey memories through shapes and colors so to keep the past alive by reinventing the present? How to make our own emotions aim to universality without bertaying our personal feelings? And how to process the pain of loss when it's impossible (if not useless) to record it?
To all of these questions Francesco Merlini has been trying to answer during the latest years with Valparaiso, an auto–fictional research that starts from and gets to the place where he was born.
The story, since every attempt of telling something is a story indeed, is set in a valley of the Alps where his prematurely departed parents bought a house: the valley, the mountains and the house itself then serve as a scenery — reduced to its costituting elements: boards, rocks, clouds — of a reconstruction through images, where each photograph is in turn a costituting element of a broader vision, complex and enigmatic although spatially and conceptually restrained.
Fragmented in vertical frames, i.e. single portions of memories, reality is tinged with psychic tones, that doesn't occurs in nature but share nature's mistery and unknowableness.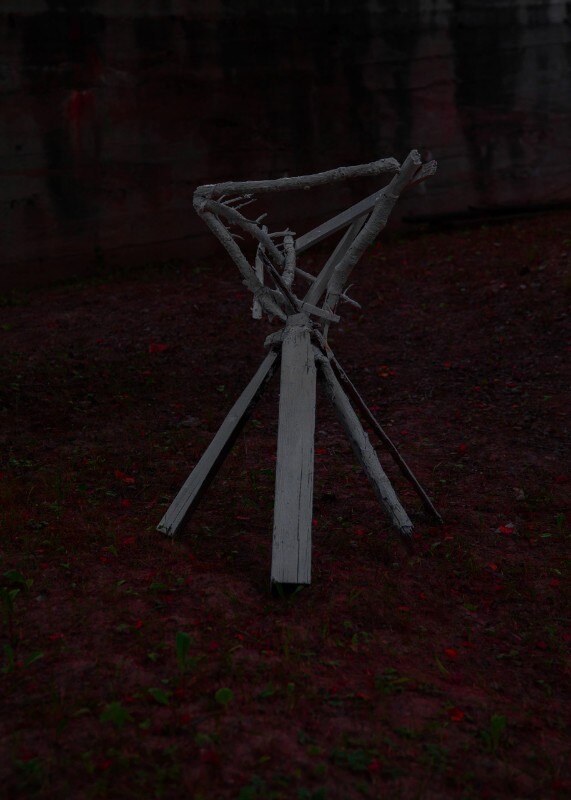 Carried on in the places of his past and — after a long iatus — present summers, that of Merlini is a long work contested between the shooting and the post–production stages, where a certain idea of documentation becomes fluid, or rather misty, then aerial, diluting itself in a state of staging, sometimes, of interpretation more often.
And is exactly thanks to this palette, obscure to the point of solarization, visceral to the point of the unbearable, that Merlini succeeds in the hard task of dragging the readers in a world that, just like in dreams, he himself seems to be not totally in control of, to be not sure about what to feel for, to be still crossing in search of himself. 
His crossing becomes ours, then, a mutual association in order to embrace courage, shoulder to shoulder, in the attempt — without falling into the trap of the archive — of decrypting the past by rewieving the present, and to give meaning to the present by its connection with the past.