Would you buy a work of artificial art? At the Venice Art Biennale, Jonas Lund signed MVP (Most Valuable Painting), an interactive work of art created with artificial intelligence and part of the "CodeX" exhibition organized by Aorist: it is made up of 512 digital paintings, whose value changes depending on how the public reacts, becoming more appreciated and therefore more marketable. In Rome, on the other hand, the interactive design group Ultravioletto is opening its studio to the public to present two works in which artificial intelligence sets the pace: in Urban Oracle, the machine provides its predictions through texts made up of by luminous structures; in Abstract Urbanism, a genetic algorithm draws maps, interpreting urban planning in a new way.
In Milan, Luca Gambardella, professor of AI at the Faculty of Informatics of the Università della Svizzera Italiana in Lugano, explains to Domus why, he thinks machines dream in colour and help us imagine new artistic universes.
Undoubtedly art has always used new techniques to redefine reality. In this case, the driving force is research and artificial intelligence. In 2011, CERN in Geneva launched a residency programme for artists and performers that led to important collaborations: Mónica Bello, Head of Arts at the European Organisation for Nuclear Research, has just curated, for example, Perpetual Motion, Sigurður Guðjónsson's installation at the Icelandic pavilion in Venice.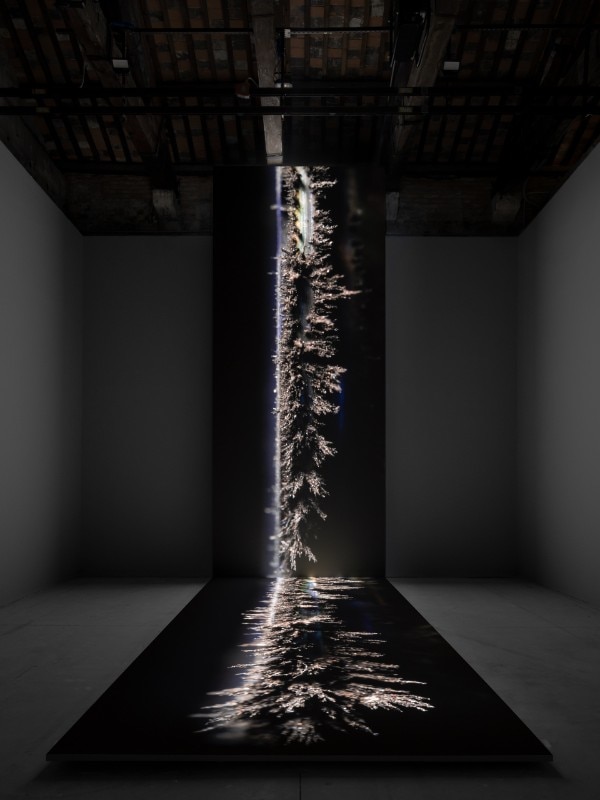 But to understand who does what, we need to start from neural networks: how are the human's and the machine's similar? "The conceptual basis is very similar: the human brain is made up of neurons, synapses and connections; the machine has neurons organised in layers and follows a computational model chosen by us", Gambardella begins. "The difference is in the power load: our brain needs infinitely less energy to function than a machine does". Up till now. Meanwhile, compared to the past and traditional programming, machines have become more intelligent: "They have learnt to learn: they can recognise a tumour, distinguish between genres of writing, recognise facial features".
And indeed: in 2020 The Guardian published A robot wrote this entire article. Are you scared yet, human?. To do this, GPT3, artificial intelligence software created by OpenAI, particularly efficient at producing texts automatically, was used. Two years earlier, Christie's had auctioned Portrait of Edmond Belamy, a work created by the collective Obvious using the GAN technique, for $423,500, feeding the system with 15,000 portraits from the 14th to the 20th century, so that the best "summary" could be chosen. "We know what machines are capable of, but not what their intentions are: our assessment as humans is that, so far, they do not have any. It's a subject of interest for readers of science fiction, or those who discuss the difference between brain and mind, also for algorithms: we scientists are more attracted by the consequences of verticals, we want to train computers to solve a problem based on the data we provide". 
Weak artificial intelligence, strong artificial intelligence: the questions that filled philosopher John Searle's time do not disturb Luca Gambardella's. "Let's always remember one thing: we don't even know how our heads really work", he says. Meanwhile, artificial intelligence programs learn to look at things and recognise them. "What they see, however, is not reality nor its true representation, but their own reading of reality. And therein lies the rub: it is our interpretation of their vision that counts. We discover possibilities so unexpected that we can consider them works of art. Works that people may even decide to buy". Not only that: "The machine produces an artefact, on that we agree. But what if the most interesting part of the process were the observation of how the machine works? What if that is the most desirable part of a work".
Pause and ask yourself: what is it, in the end, that a machine reveals to us? "That there is no uniqueness, only indeterminism".
Let's try to explain it differently: by changing the supply of data, the machine adjusts its processing. It learns to recognise what it is interested in based on different structures and providing multiple possible readings, but how it gets there is a secret kept in its black box. "It is the content of the black box that drives scientists crazy: inside the machine they see a processing whose rules they cannot understand with human logic". It is the power of incoherence, we might say. "It teaches us there is not just one way of looking at the universe".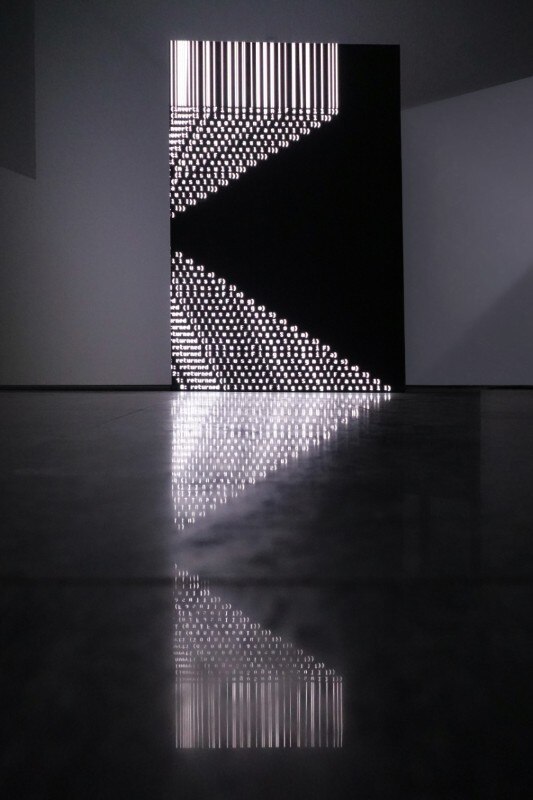 While artificial intelligence is not yet able to generate something authentic out of nothing, it does offer a new, more participatory approach to the aesthetic experience. "At present, art enhanced by virtual and augmented reality enhances the human gesture, an immersive experience that is interesting especially in view of the metaverse. I am interested, however, in artificial intelligence in relation to interactive art: in other words, in understanding how a machine that really knows its job can also adapt to the reactions of the viewer. Two identical works placed in different contexts will give different results". Gambardella, who had already worked with Artists in Lab, another art residency programme in Swiss research centres, has worked with students from the Mendrisio Academy of Architecture on Close the loop. 
"The work started from a simple basis: a door that moved. The difficult part was that it did so by learning to respect the movements of the dancers before it. How can you make it understand to continue or to stop, without using a control button?". Closing the loop, the circuit, the circle, the intention. That time the solution was not found. "The truth is that we would like to deal with an artificial intelligence that is predictable but has creative capabilities. An oxymoron. But if the machine wants to evolve and be accepted by humankind, it has to take that into account". And that will be its best work ever.
Gambardella is the first guest of Meet the Media Guru Swiss Edition, a series of encounters with personalities in the field of innovation organised with the Consulate General of Switzerland, Meet and Mind to launch House of Switzerland, a pop-up venue set up at Casa degli Artisti in Milan.
Opening image: Neural Rope, Luca Gambardella and Alex Dorici's installation in the tunnel of Besso, Lugano