Daido Moriyama's photography is made solely by instinct, raw need, decisions dictated by the gut, not the head. In his images there is no logic, there is no thought, only a need to satisfy. Looking at his pictures is like taking on the visual perception of a wild animal that roams around in a frenetic search for food.

His nourishment is experience, entering in continuous contact with the multiple nature of the human being and the world. In his life on the street Moriyama is not a reporter, he doesn't want to capture the emotions of others but express his own: his pictures are a simultaneous response to the impact of the outside world and everything in his photography expresses pure subjectivity; he is always the direct protagonist of his work, he himself consumes actions and emotions. 

Born near Osaka in 1938, he was self-taught and came to Tokyo when still very young with the intention of making a living from photography. He joined the Vivo agency and met the two great Japanese photographers Eikō Hosoe and Shōmei Tōmatzu who became his teachers. He found himself working in a country that had recently emerged from the devastation of the war and was undergoing complete reconstruction but also strongly conditioned by the American occupation that had imported the customs and myths of its own culture. The rebellious and anarchic Moriyama thus began a never-ending journey, an incessant search for encounters, faces, places and objects, describing the contradictions of a Japan poised between tradition and modernity. His wanderings, his insatiable desire for experience, made his vision deeply erotic and his artist's eye conveys great passion whether it be the shining metal of a powerful motorbike or the detail of a women's lips.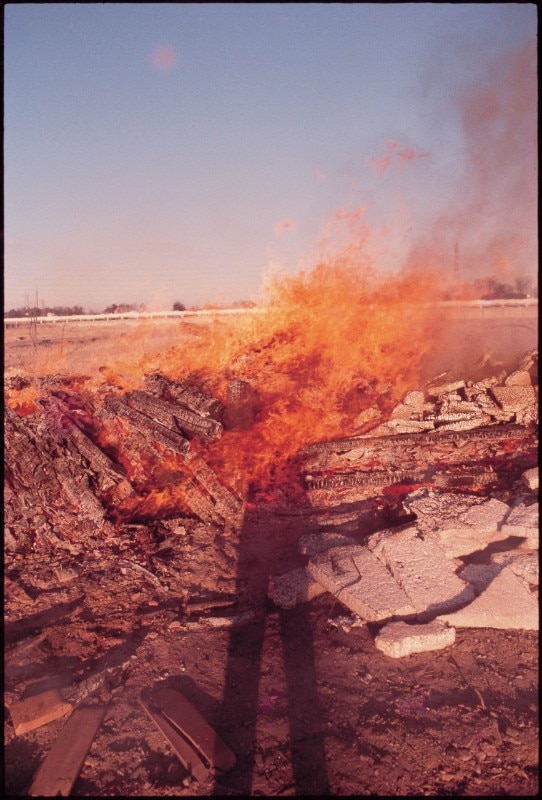 In the most extreme moments his photography dissolves, becomes grainy and the framing that is often cut, crooked or out-of-focus can be disorientating and almost disturbing. In this haze however, the image does not lose strength, quite the opposite it becomes more powerful, communicating on a totally subliminal plane with the viewer. In fact there are few photographers who are as evocative as Moriyama, who succeed in engaging the viewer so fully.

Internationally famous for his black-and-white, contrasting, and grainy photographs and the infinite variations of grey, today the attention is turned to his lesser known work in colour. "In Color" at the Galleria Franca Sozzani in Milan presents 130 unpublished photographs taken between the end of the 1960s and the beginning of the 1980s and form a prelude to a substantial volume being released by Skira and Rizzoli USA. In March 2016 the exhibition will then move to the Fondazione Fotografia in Modena.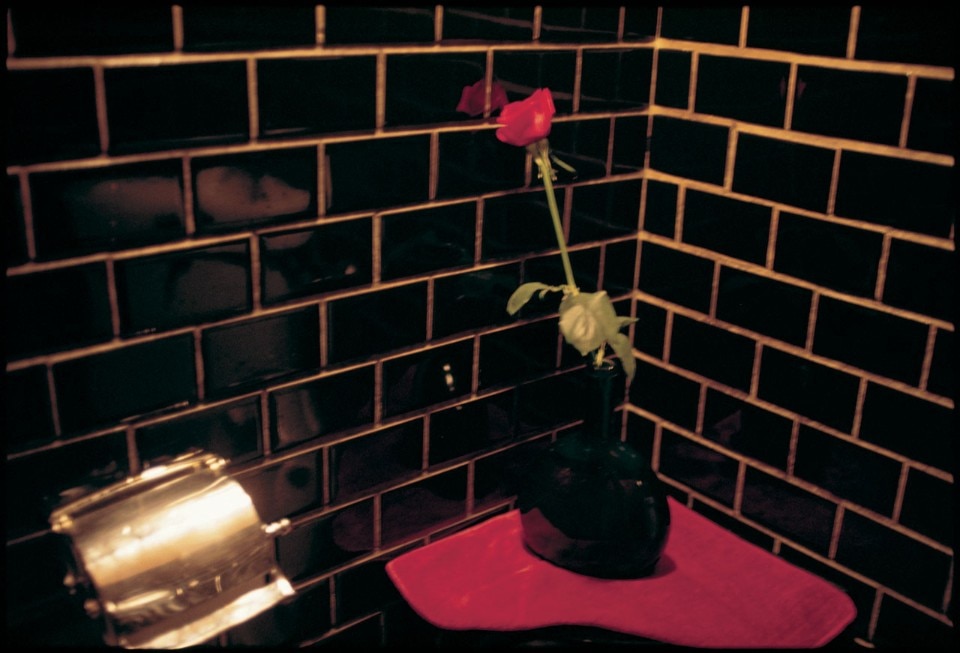 Beatrice Zamponi: How does your work in black and white differ from your work in colour?
Daido Moriyama: Black and white represents the guts of my work, the most internal and dramatic part, contact with something I can't explain or communicate in any other way. Instead with colour I feel I remain on the surface and glance over what is real, also accepting the beauty and not just the tension. I have always deliberately sought rather trashy colours for their capacity to represent the everyday, the ephemeral, the part of the city that is without depth yet visually sensual and alluring.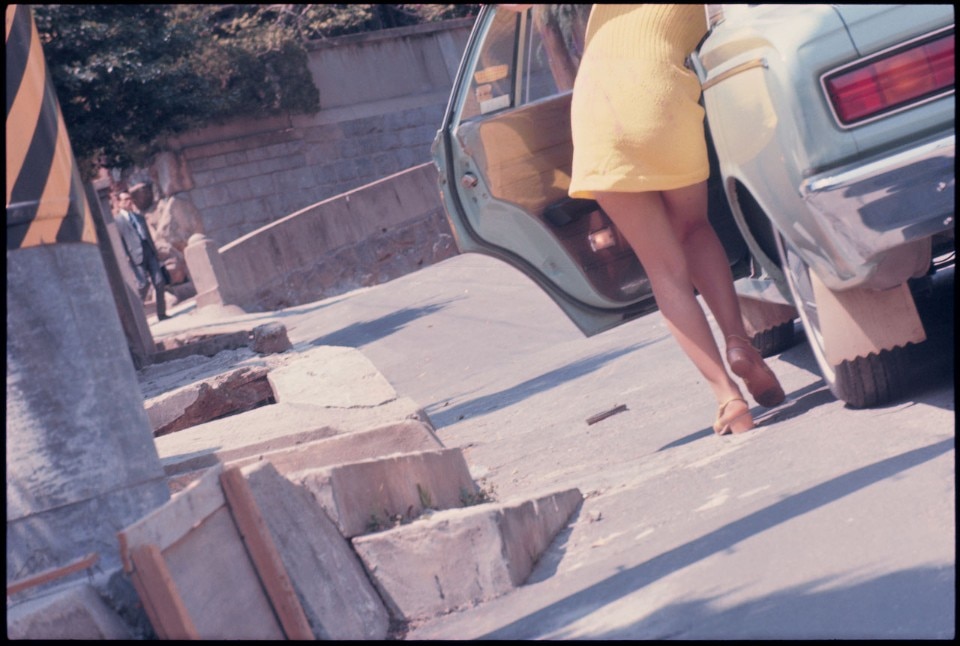 Beatrice Zamponi: Your completely instinctive photography seems to give shape to interior images and visions. In this sense it is compared to haiku poetry. What do you think?
Daido Moriyama: My street work is to capture the moment, this is also the founding principle of haiku poetry, so in this sense there is a connection. When I take a photo I do it through an immediate, animal sensitivity but automatically my actions are overlaid with memories and experiences and this conditions the result in an unpredictable way. The surprising quality of photography is it unites the déjà vu with the jamais vu and then the feeling of the photographer with the feeling of the spectator in a continual layering of emotions.

Beatrice Zamponi: Another connection with haiku poetry regards the theme of travel, that has been the leitmotif throughout your life. It is also well known that in your youth you were fascinated by the cult novel of the Beat Generation, On the Road by Jack Kerouac. What does it represent for you?
Daido Moriyama: Something that has always been part of me. When I was a child we moved around a lot because of my father's job, so right from the start my life took on a nomadic quality. I travelled the length and breadth of Japan as well as much of the world. Travel has never been a destination but rather a constant state of mind. It was exactly this approach that drew me to Kerouac, we had the same feeling, the same profound freedom; what is more he had the extraordinary capacity of managing to convey photographic images through the typewriter.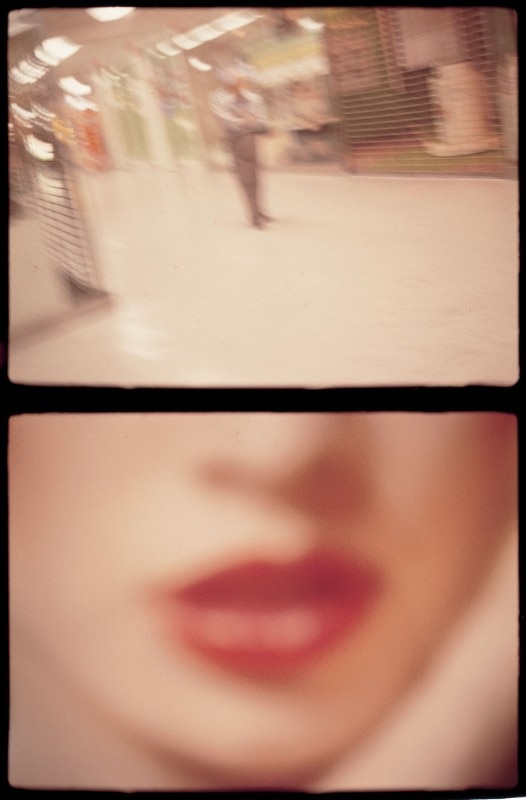 Beatrice Zamponi: Your favourite place for wandering however has always been the city and in particular the streets of Tokyo. Why is that?
Daido Moriyama: The city has everything: comedy, tragedy, eulogy, eroticism. It is the ideal setting, the place where people's desires are interwoven. It has remained and will always remain my natural element. With the passing of the years, people, clothes and settings change but only seemingly, the lifeblood that animates it is always the same. This is also the reason why my photography in some ways always seems to repeat itself.

Beatrice Zamponi: It is said that the various stray dogs that you have photographed over the course of time are in reality self-portraits. Is that so?
Daido Moriyama: Dogs see in black and white and my photos are mainly monochromatic. But it is not the only perspective that I feel is mine, at times when I find myself in an alley I realise that I am looking around as if I were an insect. My favourite animal though has always been the wolf, inside I can say to feel like a wolf. When I am in the midst of people I act like a hunter, I am continually seeking and in tension.

Beatrice Zamponi: "Every tea ceremony can be defined as a unique encounter because even if the same host and the same guests get together more than once, the unrepeatable nature of today's encounter make it a once in a lifetime experience". These are the words of Yamanoue Soji, disciple of the famous master of tea Sen no Rikyu and seem to describe metaphorically your philosophy. Does it seem an appropriate parallel?
Daido Moriyama: The uniqueness of the moment and individual experience are certainly at the basis of my work. There is no moment equal to another even if you repeat the same gesture. Photography allows me to describe the uniqueness of what we are living, what I feel in that particular moment. In this sense the experience has no end, it is inexhaustible.

Beatrice Zamponi: With your work, you introduced in Japan a revolutionary narrative approach close to a diary. Photography became a tool for describing the most intimate and ordinary everyday things, those that have meaning for the individual. This language is still at the basis of much contemporary photography, why is that do you think?
Daido Moriyama: I photograph things that everyone might come across, this familiarity makes my work close to people. Even though it is the result of personal experience, endless different realities can coexist in the same picture.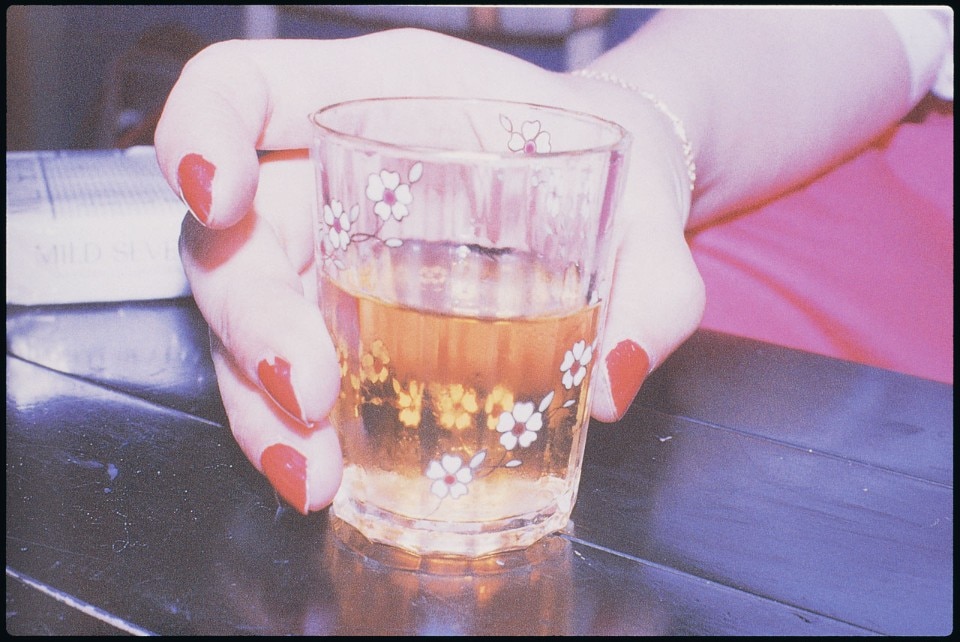 Beatrice Zamponi: How has your photographic practice changed today?
Daido Moriyama: The only difference is the camera. I use a small, low-quality digital camera. I like to emphasise the low resolution of most of the photography that is around today. When I walk I move towards people and people towards me, so I use the camera in a horizontal format, it is the most automatic. Recently though, I have been working on a new series in a vertical format: in this case the image originates differently because it is much more thought about.
Beatrice Zamponi: What do you think the future holds for photography? You are known for having produced some of the most sophisticated handmade prints, do you think that analogical technology will be completely forgotten?
Daido Moriyama: It will survive because there are still people who strongly believe in passing on this knowledge and I appreciate greatly their commitment. I don't do it but it's a personal problem: there was an analogical phase for my photography and now I work in digital. For as long as the camera exists, I will continue to take photos, everything else is unimportant to me.