The tour guide is about three sentences into explaining San Francisco-based artist Andrew Masullo's work — its curvilinearity, its subtext of productivity, its hint of body forms —when a head in the crowd begins shaking emphatically. "No-" interrupts its owner: "No- there are absolutely no body forms and no specific meaning to the work. I am the artist." The thrill — and peril — of exhibitions that treat the "here and now," is that, with few exceptions, the artists are still alive, still very much engaged in their work, and — as Masullo proves — apt to indeed be here now. "This is worth the price of admission," my neighbor remarks. The visibly shaken tour guide steps aside as Masullo proceeds to speak freely about his work and process.

"It's important to make lots of mistakes," he affirms: "If I knew ahead of time where I was going it would be a big bore. It's like a conversation: you pick a starting point and then see where it takes you." Indeed close inspection of the artist's work reveals evidence of several different conversations and false starts. Masullo notes that he is very influenced by the visionary, intimate and semi-abstract canvases of Forrest Bess, whom he discovered while working at the Whitney in the 1980s. He is not alone; one floor down artist Robert Gober has devoted an entire room to Bess, displaying the artist's paintings alongside his very personal scientific experiments and theses on hermaphrodism. In so doing, he has fulfilled a lifelong dream of the now deceased artist (1911-1977) and treated the viewer to one of the most haunting, riveting and touching experiences of the exhibition.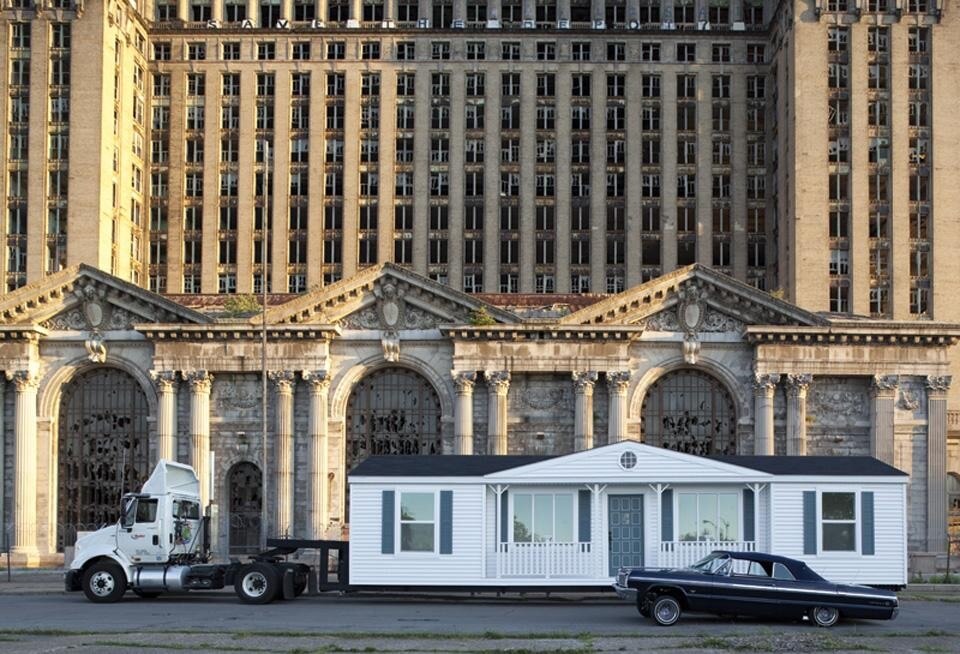 Welcome to the 76th Biennial, the signature exhibition of the Whitney Museum of American Art that aims to take stock of the current state of contemporary art in America. This year's iteration benefits from being smaller in size (with just 51 artists as compared with the 100 included in 2006) but larger in scope. In the capable hands of co-curators Elisabeth Sussman and Jay Sanders, the Biennial places object and time-based work on equal ground, including not only the usual categories of video and performance art, but also music, dance, theater and film. For the first time, the museum's fourth floor serves as a 6,000-square foot stage for a dynamic lineup of performances, events, residencies and even a fashion show. Sussman and Sanders further enlisted Thomas Beard and Ed Halter of Light Industry, a film-and-electronic-art space in Brooklyn, to help give shape to an ambitious film and video program. "As curators, we had a shared notion of this expanded field of the arts that was one of the things that made it natural for us to work together," note Sussman and Sanders.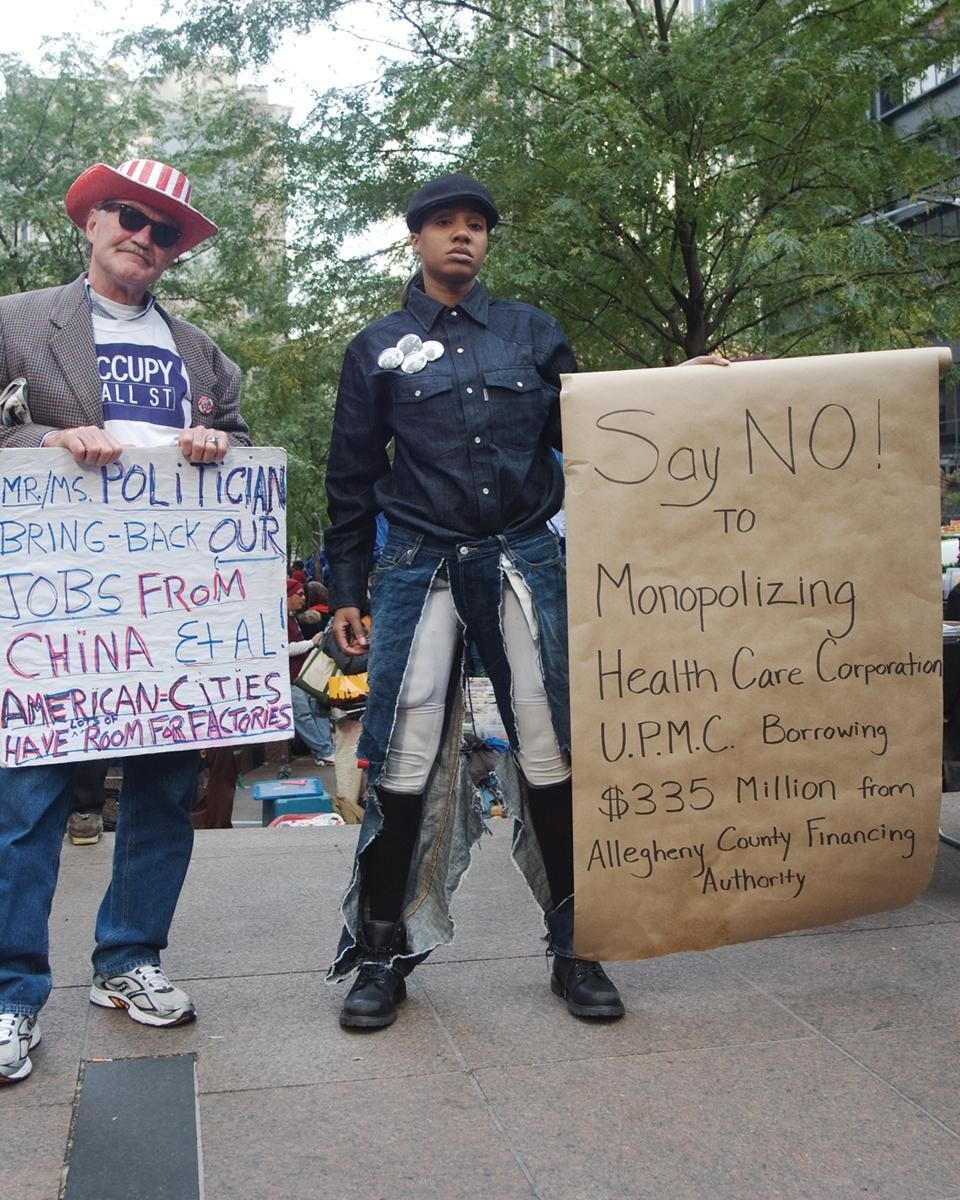 It is precisely this collective spirit that renders the Biennial so compelling. Artists engage in the creation and curation of both their own work — as Masullo revealed — and the work of others. Such is the case with Robert Gober, Nick Mauss and Werner Herzog (whose cameo appearance with his multi-media installation provides another highpoint of the exhibition). When not presented directly, several other artists can be seen actively referencing the work of others within their own. Jutta Koether's The Seasons I-IV are an ode to the 17th century master Poussin, while Elaine Reichek's digitally loomed tapestry Paint Me a Cavernous Waste Shore reproduces the work of the Renaissance giant Titian. Just as lines of influence and authorship cross, so the boundaries between preparation and performance become indistinguishable. Through open rehearsals, the dance studio becomes a gallery. Conversely, in This Could Be Something if I Let It, Los Angeleno Dawn Kasper moves most of her belongings — a bed, stacks of books and numerous small appliances, supplies and artworks — into the museum, transforming the gallery into her studio for the duration of the exhibit. Everything is in conversation; artists engage both directly and indirectly with the viewer and each other: they inhabit the galleries, speak on the free multimedia guides, collaborate on pages in the exhibition catalog, hold lectures, classes and open rehearsals. The Biennial is in a perpetual and thrilling state of becoming and thus resists any attempt to be reduced to a singularity of experience or interpretation. "Our ideal viewer is going to come seven or eight times," explains Sanders. "We are treating this as though it were a performing arts center." Like any good conversation, we enter into it, not knowing where it will take us. There may be a few false starts, but in the end, it is about the journey and not the destination.
It is precisely this collective spirit that renders the Biennial so compelling. Artists engage in the creation and curation of both their own work — as Masullo revealed — and the work of others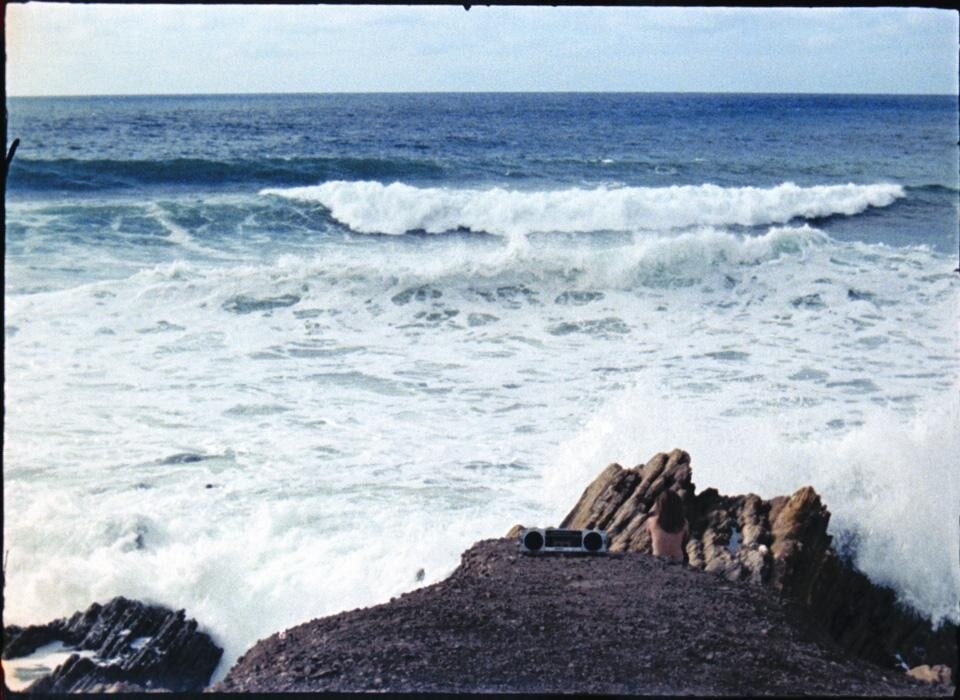 Perhaps one of the most beautiful details of the Biennial emerges unexpectedly with the continual happening upon of one of Lutz Bacher's 85 framed prints that comprise The Celestial Handbook. Scattered throughout the exhibition, often in the most unassuming places — outside the washroom, in the stairway — these framed book pages depict black and white images of galaxies and nebulae, as originally published in 1966 by the amateur astronomer Robert Burnham. Much like Burnham, we too find ourselves attempting to construct some understand of a vast universe through the examination of but a few points of light. Within each celestial object lie worlds, as vast as they are intimate. Displayed without order or hierarchy, it becomes the viewer's task to fashion from them constellations of significance. In describing the work of Dutch artist Hercules Seghers (c. 1590-1638), the subject of Werner Herzog's Hearsay of the Soul, the German cinematographer perhaps best articulates the gift of the work we are presented with in the Biennial: "They are like flashlights held in our uncertain hands, a frightened light that opens breaches into the recesses of a place that seems somewhat unknown to us: our selves." Kimberlie Birks (@kimbirks)