The municipality of Arendal, a coastal resort in Norway, has commissioned international studio Snøhetta to design the remains of an iconic harbour bath – equipped bathing facilities typical of northern Europe – located on Knubben, a 750-square-metre skerry just outside the city centre. Built in 1937 to a design by Ketil Ugland, this important modernist landmark boasted a diving platform, children's pool, changing rooms and a kiosk.  Known as one of the clearest examples of functionalist architecture in Norway, the bathhouse joins many recreational complexes built in this style during the same period. Unfortunately, the facility closed its doors in 1947, reopening briefly in the 1960s as a jazz club.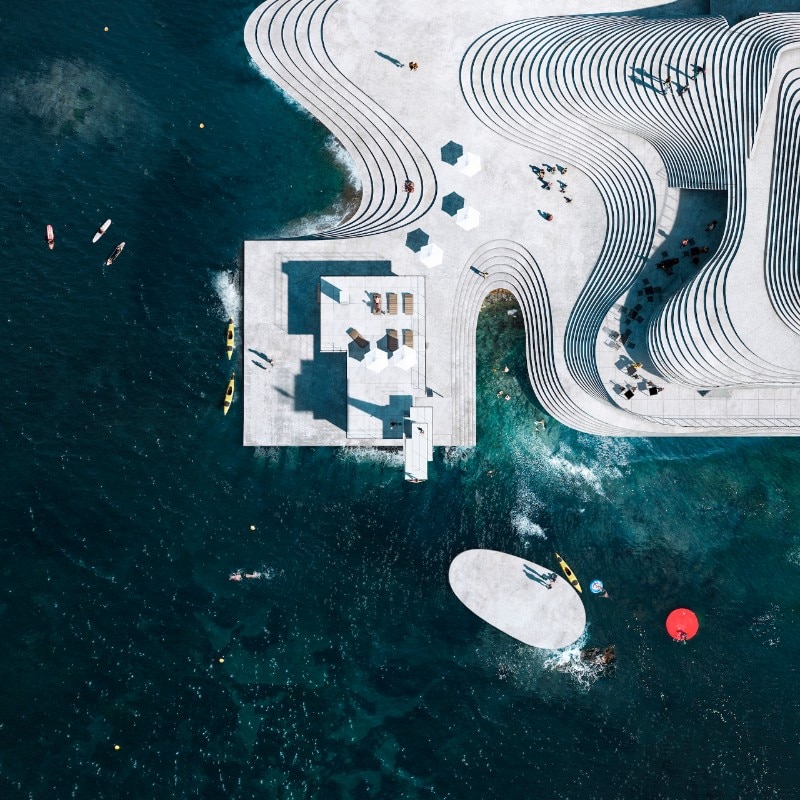 Snøhetta interfaces here, however, only with the few surviving remnants of the demolition in the 1980s by the Norwegian military. Back in 2018, the Norwegian firm was commissioned to prepare a feasibility study to reuse the existing structure. At the outset, the project would have been limited to restoration work to return the structure to its initial state of glory. Still, the resort's aspirations for tourism growth and the site's potential led to a major and massive expansion and modernization project.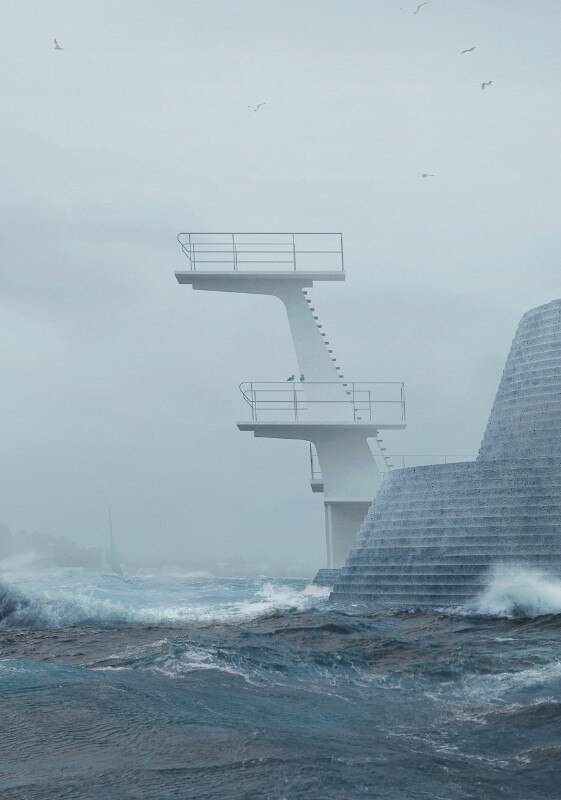 The new architecture – scheduled to open in 2024 – despite the steel piles structure, it looks like a mineral platform where a sequence of layers similar to contour lines create a gradient ready to accommodate swimmers and to change tides. The inspiration comes from the shapes we find in the islets and cliffs along the Norwegian coast. In keeping with Arendal's aspirations for attractiveness, Knubben will host an outdoor stage and theatre as a program, while internally, it will house a restaurant and small rooms for more intimate concerts.

Project:

Knubben

Architects:

Snøhetta

Project date:

2021

Construction end date:

2024

Dove:

Arendal, Norway