Located on the Swedish island of Fårö, Field House seems to take us back in time. The building, designed by Lookofsky Architecture, is a contemporary interpretation of traditional local dwellings – fishermen's huts and small farms – from which it takes the main features and materials.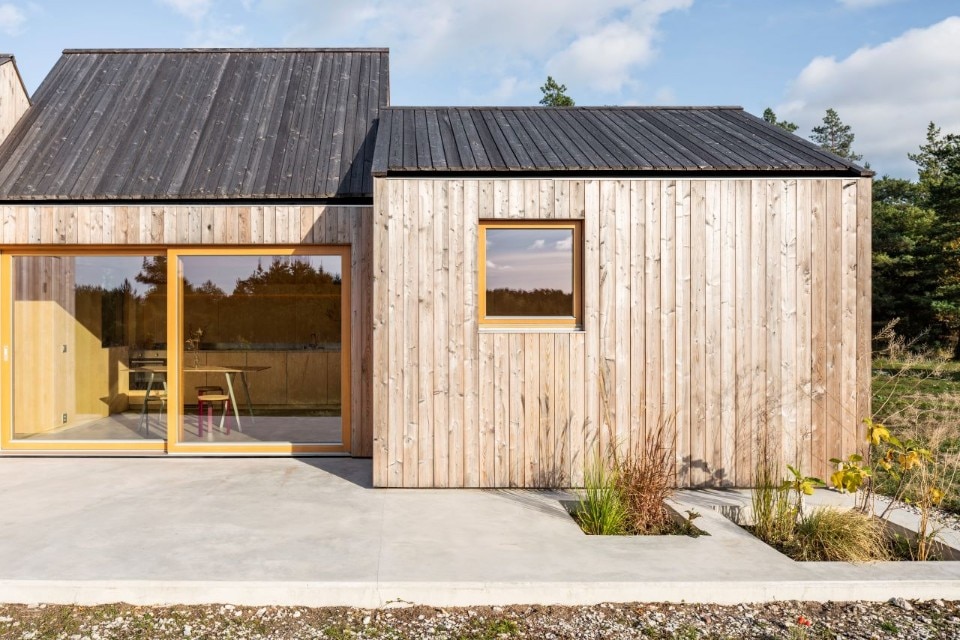 The natural backdrop for the residence is the small island of Fårö, located in the Baltic Sea northeast of the larger island of Gotland. The house is made up of three staggered volumes with pitched roof, each enclosing a specific function: the central block, intended for living and meeting, is flanked by modules containing sleeping and reading areas. Over time other units may be added in sequence to expand the spaces.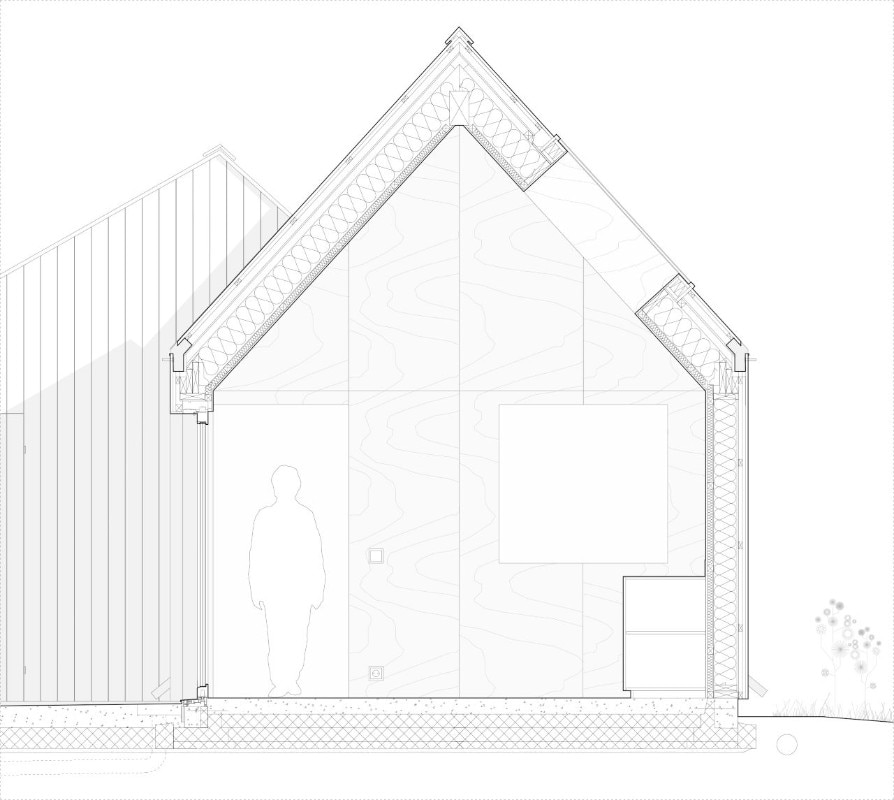 The cladding of larch wood panels is traditionally used in the area, destined to become greyish due to weather conditions.
Field House is raised from the ground by a concrete platform, a material also used for the interior floor to achieve material uniformity, and in a reference to the characteristic bedrock limestone of Gotland. The small surrounding terrace includes square openings that allow the vegetation of the field to escape, establishing a dialogue between architecture and nature.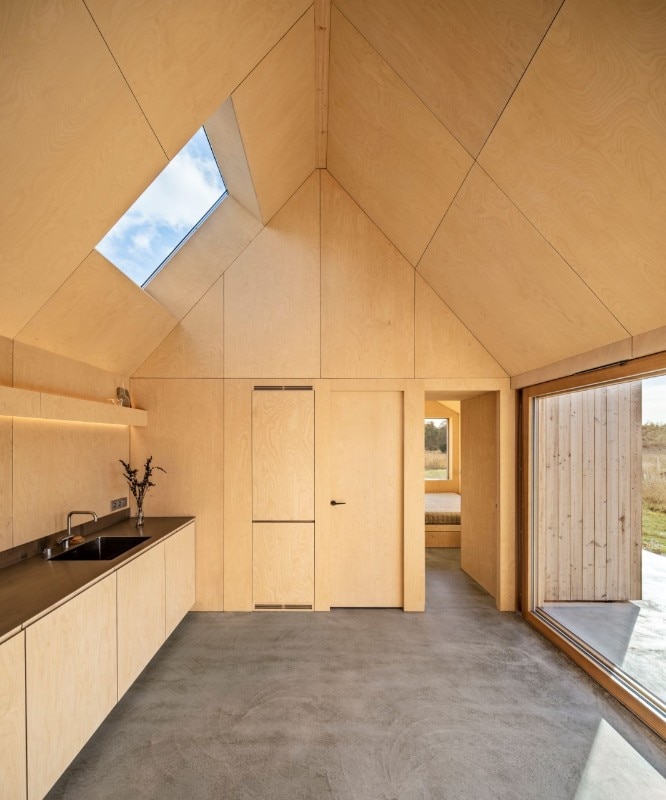 The house's facade is characterised by wide openings – the sliding door, large windows and skylights – designed to bring light and the landscape inside. The spaces are made cosy by birch plywood, used for the walls and integrated furniture. 
Project:

Field House

Location:

Fårö, Sweden

Program:

Private residence

Architects:

Lookofsky Architecture

Lead architect:

David Lookofsky

Area:

51 sqm

Completion:

2021