The city of Arles, in the south of France, is best known to the art community for two reasons: it is the place where Vincent van Gogh lived for over two years, painting some of his best-known works; and it hosts the annual Rencontres d'Arles festival, Europe's most important photography event.
To consolidate Arles' position as a cultural hub, collector Maja Hoffman founded the Luma Foundation and opened the Luma Arles centre for contemporary arts in 2013, transforming an abandoned railway yard into a complex with exhibition spaces, artist residencies, workshops and other services related to cultural production.
Luma Arles "focuses on the direct relationships between art, culture, environmental issues, human rights, education and research," and in recent years has proven to be a relevant hub in Europe. In the field of design, for example, curator Jan Boelen directs the "Atelier Luma" section, conducting interesting research into algae as a design material.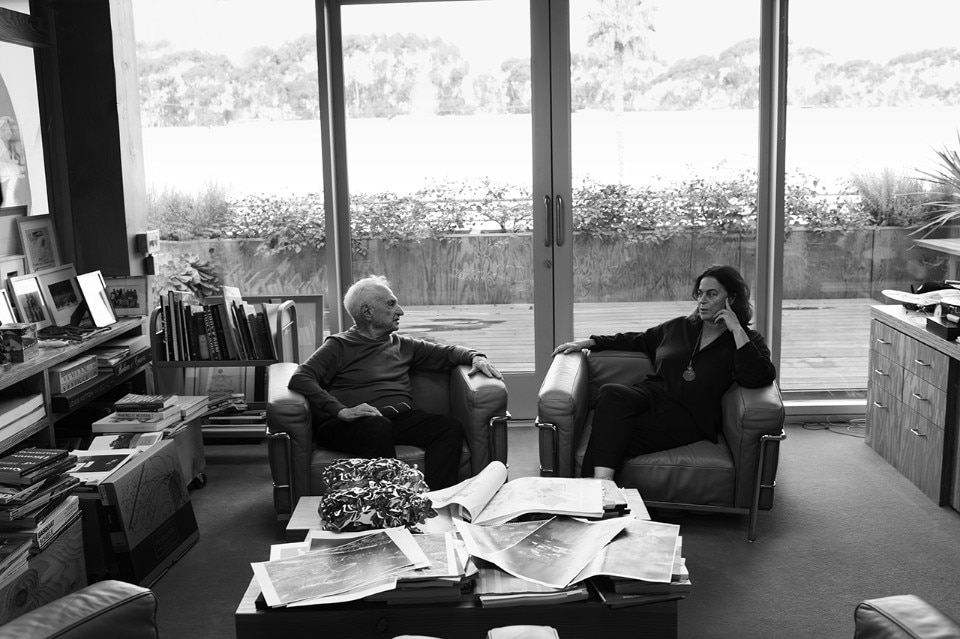 Given the institution's ambitions, we can at least describe as controversial the new architecture that stands out among the regenerated pavilions: a tower, to be inaugurated on 26 June next, designed by North American architect Frank Gehry.
When it comes to Gehry, the debate always revolves around his formal eccentricities: in this case, some have spoken of a crumpled straw, others of the Addams Family home. The 56-metre-high tower has a "classic" (for Gehry) twisted and irregular geometry, and is clad with 11,000 metal plates, all of which are rigorously different.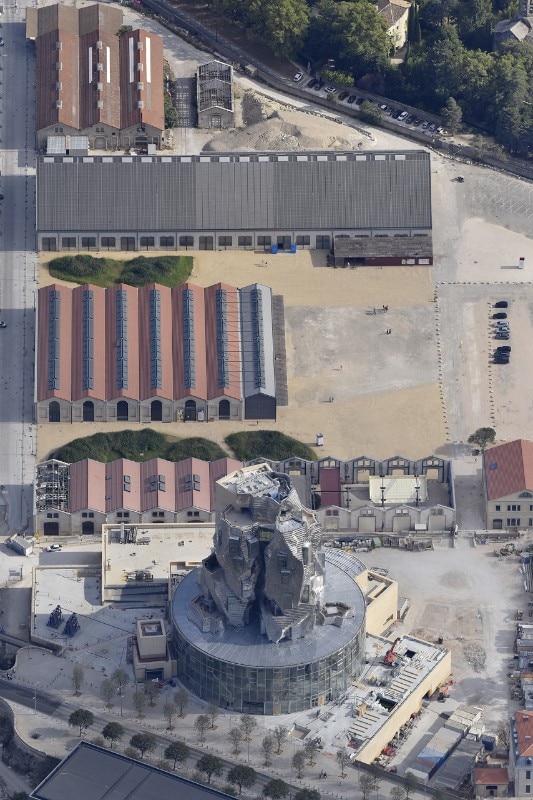 Here we are interested in understanding how contemporary it is for an art institution to be represented by an archistar like Gehry, especially when dealing with the "direct relationship between art, culture and environmental issues". The Guggenheim in Bilbao - unanimously considered a very successful building - dates back to 1997. After almost 25 years, is it worth repeating the same spatial and urban strategy?
In the art magazine Frieze, critic and curator Max Andrews defines the glittering tower as "an importunate form of trophy": a sculptural object serving more for the self-celebration of those who build (or promote) it than as a real platform for the production and exhibition of culture. OK, the city of Arles has a new landmark. But was it necessary to put it on the map of the great cities of art?
The question has even more value in France, where Lacaton & Vassal work. The architects have recently been awarded the prestigious Prizker Prize, demonstrating the popularity of new approaches to design, which can and must be sensitive to and integrated with the ecology of an area. 
So forget about the North American architect, from whom at 92 we can no longer expect much. Instead, let's think about what we can ask from cultural institutions and how to transform them, in matter and content.