How can we recreate the density and relational capacity, typical of historic city centres, even in different contexts, where the dimensions of the built environment often expand? This is the question that Paris-based LAN Architecture started out with to create a complex of mixed-use buildings in Strasbourg.
The project area, the Saint-Urbain block, is an urban fragment cut through by high traffic roads and surrounded by a park, a cemetery and a shopping centre. Given its particular urban condition, the intervention of more than 20,000 square metres was conceived as a self-sufficient and complete island on a functional level: the Nolistra project features 178 residential dwellings, a hotel, offices and commercial spaces.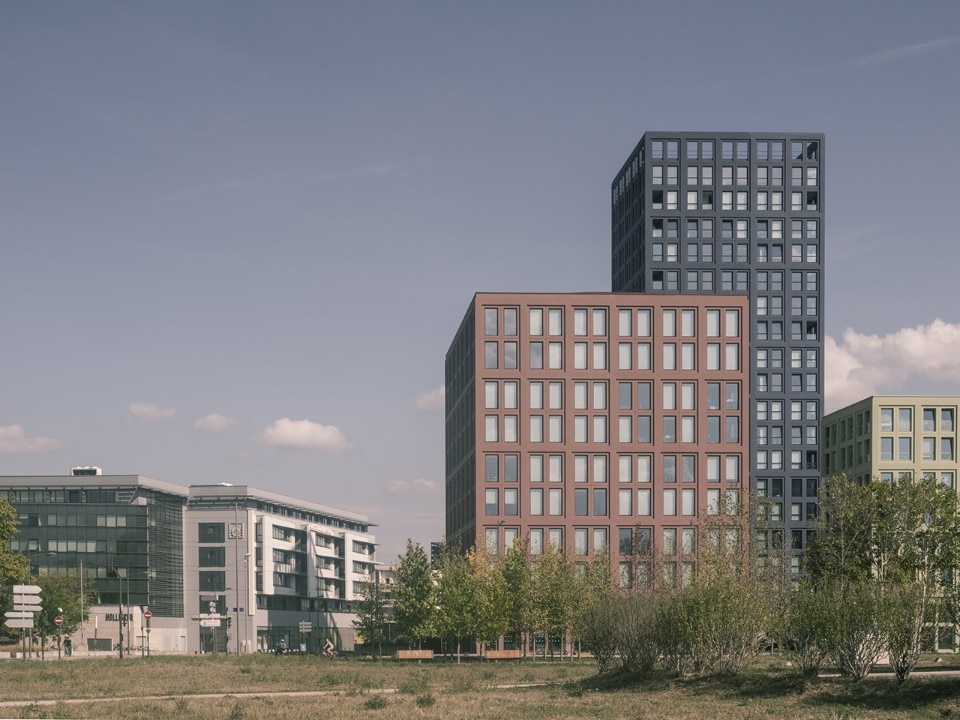 The variety of the programme and typology of dwellings is intended to encourage the vitality of what the architects call "a new place for Strasbourg", and the diversity of users who flow through its spaces. Mimicking the variety of fragmented and heterogeneous historic blocks, eight large coloured volumes are positioned in an apparently untidy way around a central green space. In reality, the spacing and relationships between the buildings have been carefully defined by the architects.
The facades of the eight buildings in Saint Urbain are undoubtedly the main element of LAN's design. The first reason is "invisible", but decisive for the configuration of the interiors: the perimeter walls have a structural function and allow the interiors to be freed up, making them flexible to future changes. The second motivation is the most clearly visible: the colour palettes chosen by the architects and the repetitiveness of the windows characterise the entire project. These choices also go in the direction of wanting to interpret the urban dynamics of Strasbourg's city centre in a contemporary way.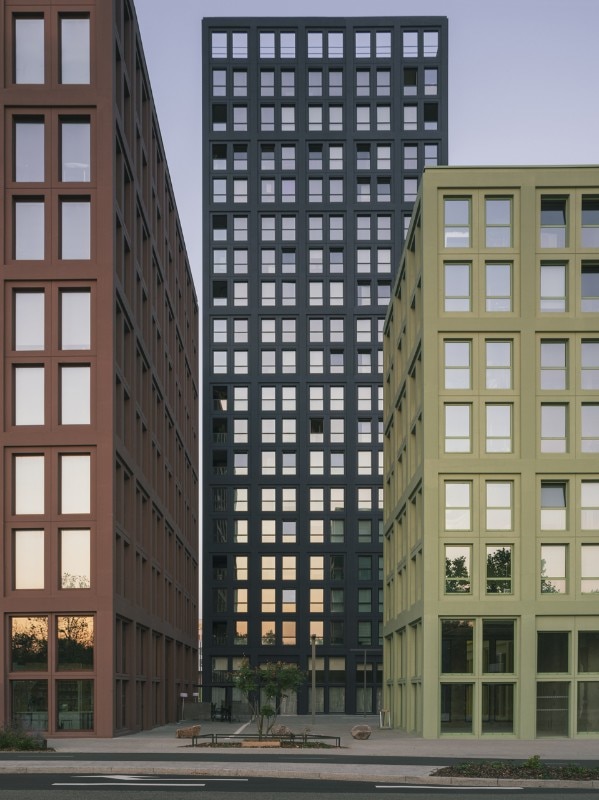 Spacing, density, repetition of facades, mix of functions: these are the main strategies adopted by LAN to recreate a type of urbanity that is often lacking in urban suburbs. Will it be enough?
Project:

Nolistra

Luogo:

Strasbourg

Program:

mixed use

Architect:

LAN Architecture

Local architect:

TOA architectes

Structural engineering:

CTE

Installations:

Illios

Environment consultants:

Archimed

Technical control:

Socotec

NF Habitat certification:

Ingerop

Area:

21,542 sqm

Completion:

2021