The additional value in working on an existing building does not necessarily or uniquely stem from the value of the artefact as heritage in itself. A historical architecture, even an average one, can prove to be a precious source of qualities which are often denied to new constructions. This is shown, for instance, by the renovation of Cascina Nuova, in the surroundings of Bergamo, completed in 2020 by  Edoardo Milesi & ARCHOS.
The features of the original cascina (one of the Italian words for farmhouse) are all in all ordinary for large-scale, production, and residential complexes built in the Po Valley over the past centuries; on the contrary, they are unquestionably outstanding for a contemporary house. Relevant examples of this include vaulted ceilings on the ground floor, and the columns supporting them, the grain of brick walls, imperfect as it is ancient, and therefore even more three-dimensional and vibrant, as well as the overscaled and uneven internal heights, a legacy of the complex's previous mixed-use function.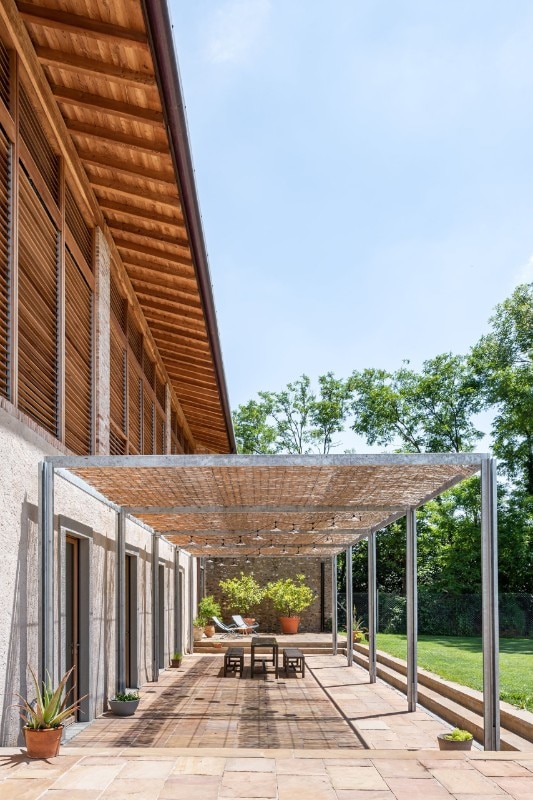 Edoardo Milesi & ARCHOS's design focuses in the first place on highlighting these qualities, and on pairing them with a few contemporary additions. Several wooden elements, such as window frames and newly built infill walls, introduce a new texture, successfully combining with bricks.
Glass and steel solar greenhouses have a dual purpose: on a spatial level, they define a filter between the interiors and the outside world, while on a technical plan they improve heat storage in colder months. They also stand out as a clear but non-dissonant counterpoint, claiming the right of the modern to exist and show even in an ancient context.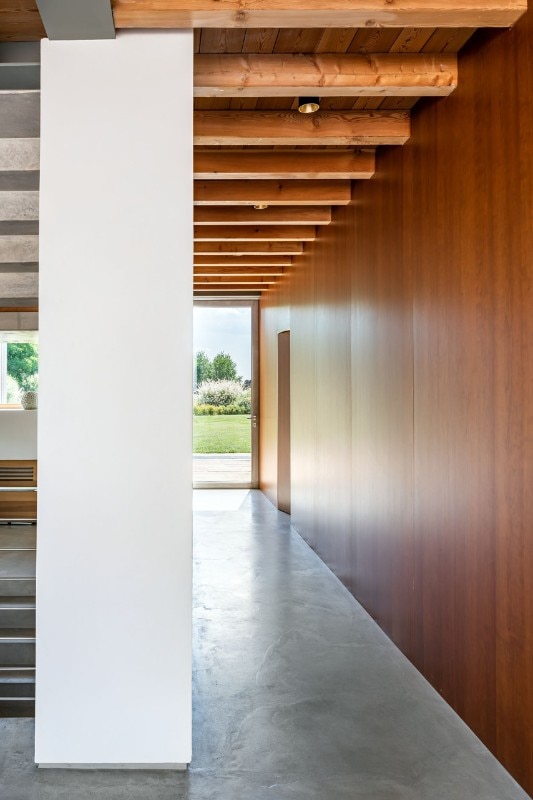 Project:

Cascina Nuova

Program:

private house

Location:

Bergamo, Italy

Architects:

Edoardo Milesi & ARCHOS

Archos collaborators:

Roberto Belotti, Matteo Clerici, Chiara Poletti, Davide Fagiani

Structures:

Sebastiano Moioli

Completion:

2020