The renovation project of the Valladolid estudio González involves an apartment on the fourth floor of one of the typical block of flats built on the beaches of the Costa del Sol in the 60s and 70s.
The 50 sqm small and compact apartment is redesigned as an open space, governed by the undisputed presence of the sea. The structure is laid bare, stripped of all internal partitions, while a continuous full-height window maximizes the view to the outside so that the spacious room becomes an open frame overlooking the sea.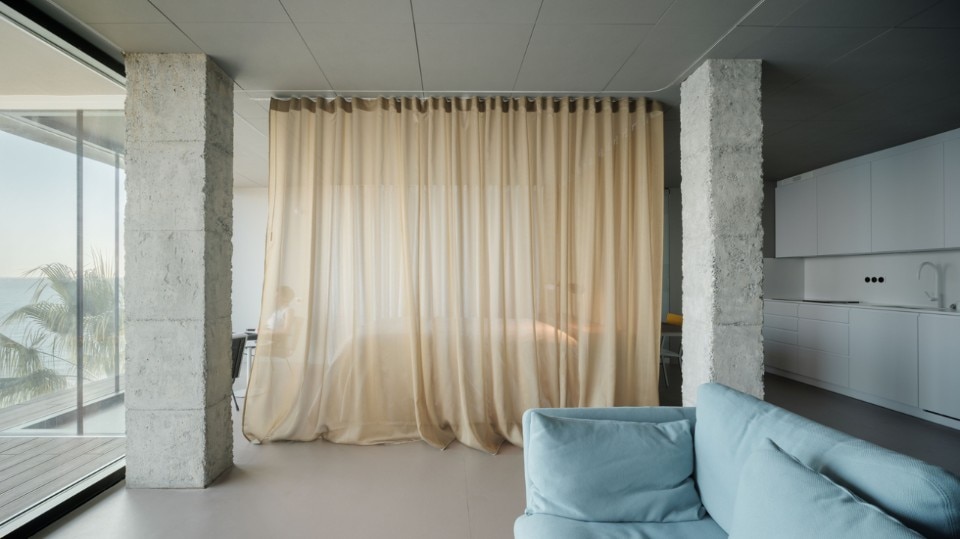 The internal partitions are replaced by a single curtain rail that runs along the ceiling, multiplying the spatial possibilities of the 50sqm apartment; a large open-plan room, a secluded bedroom, a separate living room, a kitchen-dining room, a study corner. The fabric of the curtains filters the light of the Mediterranean Sea, producing evocative atmospheres and colour variations in the interiors throughout the day.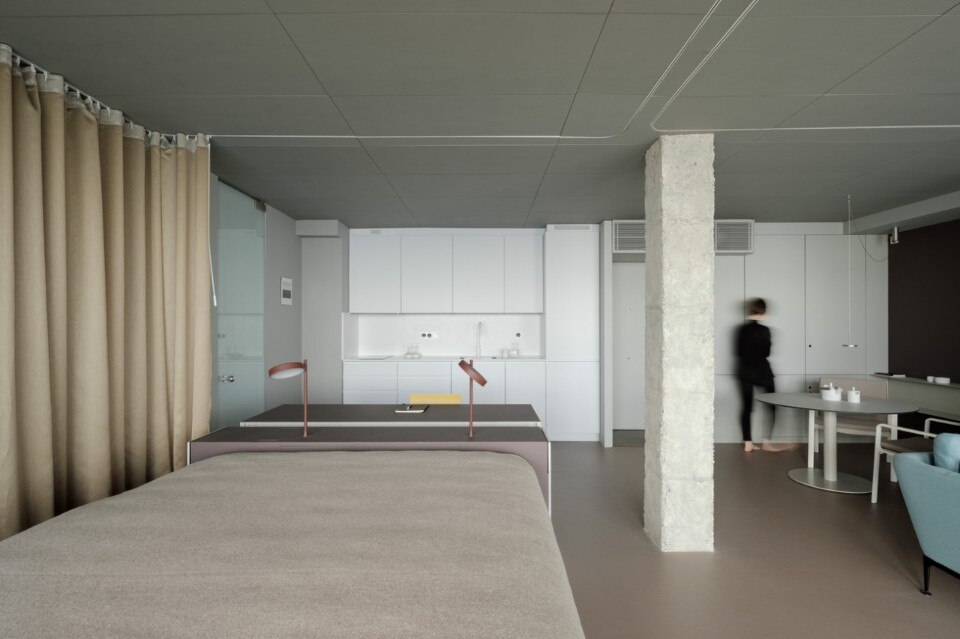 Towards the sea, the differentiated depth of the continuous balcony generates a typological variety both indoors and outdoors, while the grey horizontal planes of the linoleum floor and the ceiling made of acoustic panels generate a warm and pleasant noise reduction.
The unique and minimalist atmosphere recreated by the designers in the apartment, openly different from the architecture of the building, and the view of the sea, generate the feeling of being in a place unexpected where time is suspended.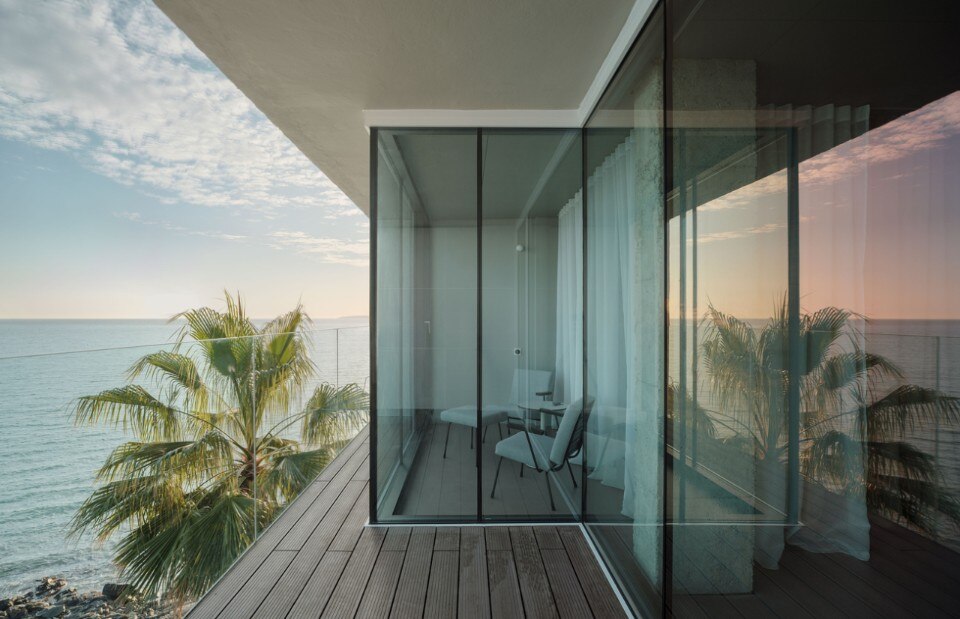 Project:

Torremuelle. A room with a sea view

Location:

Benalmádena, Málaga, Spain

Architects:

Estudio González

Project team:

Primitivo González, Ara González, Noa González, Jessica Nieves

Area:

50 sqm

Completion:

2019