Last February, the construction work of the new building designed by Onsitestudio for Pirelli was completed and is now open. Building Cinturato, named after the iconic tyre that inaugurated radial technology in the 1950s, is entirely dedicated to collective services for Pirelli employees, with a programme that ranges from catering and training to training rooms for wellness courses.
The building is part of the Pirelli headquarters, in the Milanese area of Bicocca, located between Viale Sarca and Viale Piero e Alberto Pirelli, following the demolition of building 120/95, seat of the Presidency offices since 1938. The architecture consists of a three-storey building, a second body entirely glazed and the outdoor spaces such as the square towards the Pirelli foundation and the paths that lead into the garden.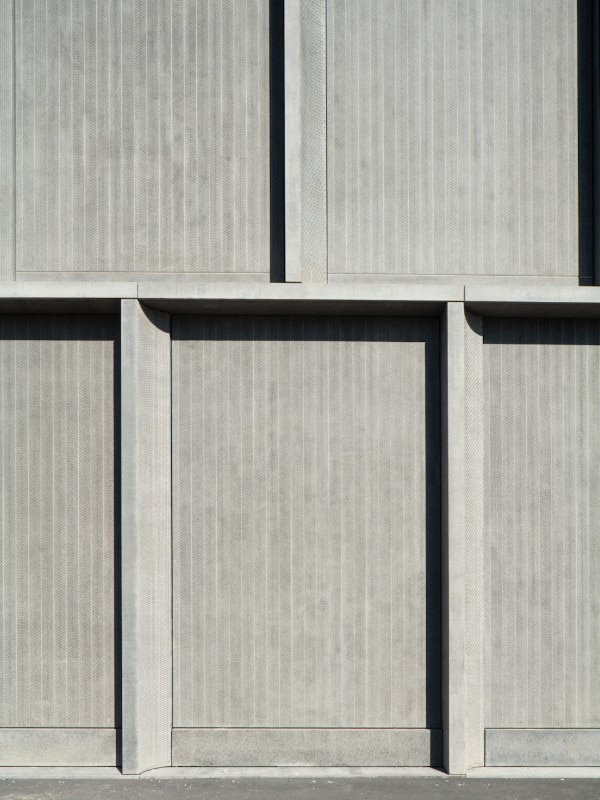 Linguistically, the facade coincides with its structure, considered the central element of the project and inextricably linked to the expression of the building, both externally and internally. The particularity, however, is reflected in the cladding made of concrete panels embellished with decorative geometric shapes, born from the reinterpretation of some classic architectural themes: the porch, the entablature, the figurative roof, the grids in the windows.

"The character of the architecture was born in relationship with the place, but above all with the client: in this case the two things cannot be separated,"the designers explain. In fact, the idea of cement weaving is linked on the one hand to Pirelli's graphic culture, with, for example, Bob Noorda's advertising images from the 1960s, and on the other to the Renaissance legacy of Bicocca degli Arcimboldi, with its terracotta-decorated upholstery and the floral decorations inside its secret rooms.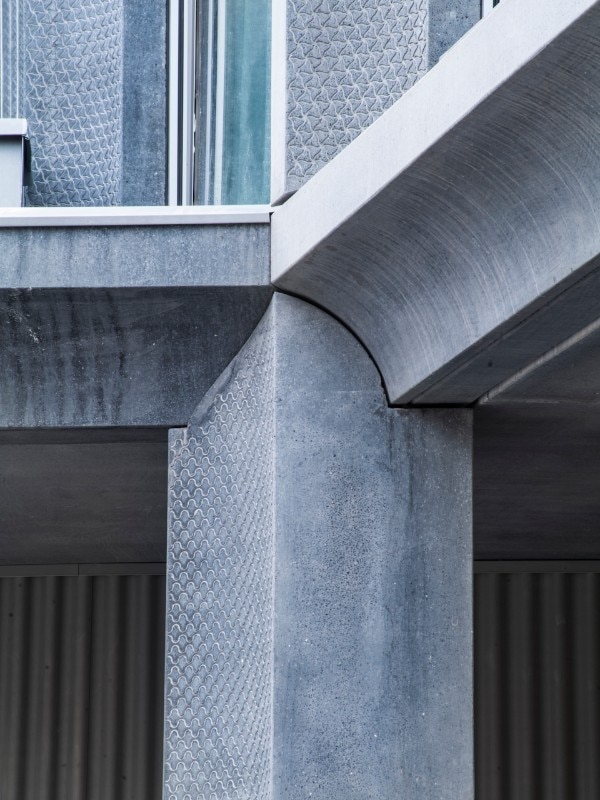 Another central theme was sustainability. The building is in fact built with innovative and low environmental impact materials, and is equipped with a green roof and a photovoltaic field on the roof.
Project:

Pirelli Learning Center, Edificio Cinturato, Milano, Italia

Architects:

onsitestudio (Angelo Lunati, Giancarlo Floridi)

Project leader:

Michele Miserotti

Project team execution phase:

Stefano Casula, Filippo Cattapan, Leonardo Chironi, Nicolò De Paoli, Emilio Ellena, Filippo Fagioli, Jo Fonti, Luca Gallizioli, Davide Macchi, Gianpietro Manazza, Ilaria Pisoni

Project team competition phase:

Filippo Cattapan, Jo Fonti, Luca Gallizioli, Chiara Molinari, Samuel Sanchez

Structures and works supervision:

SCE project s.r.l.

Systems and facade:

Deerns Italia S.p.A.

Lighting:

Voltaire Sas

Landscape:

Studio Giorgetta

Safety:

Soluzioni s.r.l.

Construction company:

Carron Cav. Angelo S.p.A.

Client:

Pirelli & C. S.p.A.

Total built surface area:

11,300 smq

Commercial surface:

7,045 smq

Competition date:

2016

Completion date:

2017-2020

Opening to the public:

April 2020

Localization:

Viale Sarca 222, 20126 Milan, Italia