Finely curated in the design of the spaces and the choice of materials, the project in the Fagerborg district – a historical and central context in Oslo – reinterprets a piece of the city as an 'urban village', rediscovering the richness of living together. Realized after winning a public competition, the intervention consists of three residential buildings for a total of 16 apartments.

Reiulf Ramstad told us the guiding idea of the project, as mixing different housing types to address different targets, both by gender and age. "There are in fact duplex apartments that do not reach 40 square meters, designed for singles or young couples but also for couples over seventy, and families, ranging from 70 to one 120 square meters," explains the architect. "This way we enhance a heterogeneous social fabric with children, elderly people, students..."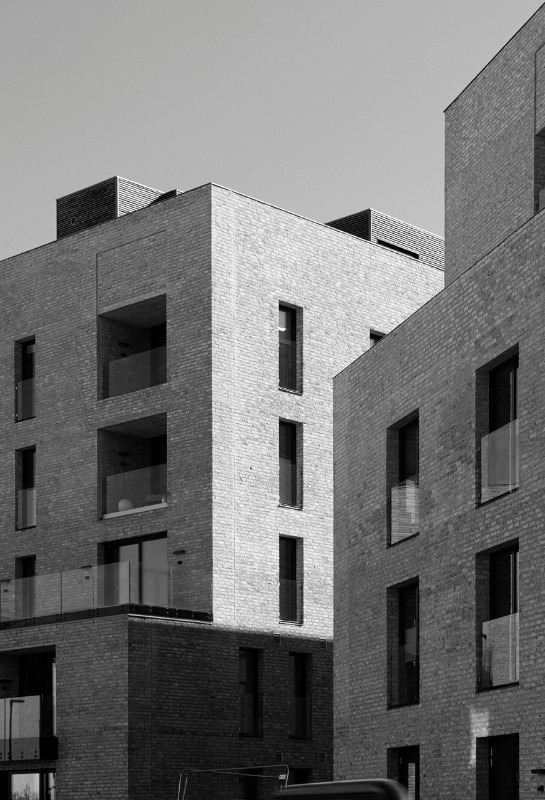 So a sort of small town, an urban 'village'?
Yes, this is the idea that lies in the redesign of the city, through an operation, not simple, that we call 'filling' within the already defined urban fabric, as in this case. It's about creating spaces and contexts where people can feel good, but above all to meet, share ideas, discover opportunities to relax together, to enjoy themselves, to have fun... The three buildings have become a landmark, a bit like a 'neighbourhood bar', around which the social and cultural life of this piece of the city revolves. Thanks also to the creation of common areas, such as the large roof terrace of one of the three condominiums: a sort of semi-public park, open to all tenants. I think the culture of meeting is important and should be cultivated at all ages. Having a 'good neighbourhood' is an essential factor and architecture must work in this direction... After all, the lockdown imposed by the Coronavirus, that forced and prolonged isolation, has made us understand how important it is to 'stay together', has even rekindled the desire for sociality, becoming the stimulus to rethink more empathic and liveable cities.
What do you think is the model to follow?
Today we talk about '15 Minutes City' to indicate an urban context where you can find everything you need a quarter of an hour from home. You can, for example, walk to the workplace, school, but also to the stores for shopping, or to the theatre or park. In short, it's a matter of rediscovering the city as a different place, able to offer a recreational and not only working landscape. After all, there are plenty of examples to draw inspiration from. And I'm thinking of the town-borgs of Italy, where I lived for ten years when I was a young student (his perfect Italian proves it). We must rediscover that wealth of sociality: it is a rare heritage that I have always treasured both in life and in my profession.
Architects:

Reiulf Ramstad Architects

Developer:

Aspelin Ramm

Location:

Oslo, Norway

Completion:

2020