A tribute to Chrisian Kieckens, who recently contributed to the 1046 issue of Domus, March 2020. The text by Marc Dubois, a architectural historian and friend of Kieckens, is accompanied by a selection of images and texts by friends, colleagues and students, who paint a portrait of the architect.
The contributors are: Andreas Kofler, Christoph Grafe, Gennaro Postiglione, Graeme Brooker, Job Floris, Kuehn Malvezzi, Lorenzo Bini, Mathieu Wellner, Néstor Montenegro, Raf Geysen, Roberto Cremascoli, Spyridon Kaprinis and Tony Fretton.
Brussels, January 24, 1951 – May 11, 2020
He graduated in architecture at Sint Lucas Ghent (1974) and received the Godecharle Prize in 1981 which he used to study the Baroque architecture in Rome and Prague. In the 1980s, he was the driving force of S/AM (Stichting Architektuurmuseum) in Ghent with exhibitions, publications and a magazine, in order to give the new generation of young architects a platform.
In 1991, he co-created the exhibition "Architetti della Fiandra" (Architects from Flanders) at the Biennale in Venice. He designed the scenography and the catalogue. This presentation was the start of an international interest for architecture in Flanders and Belgium.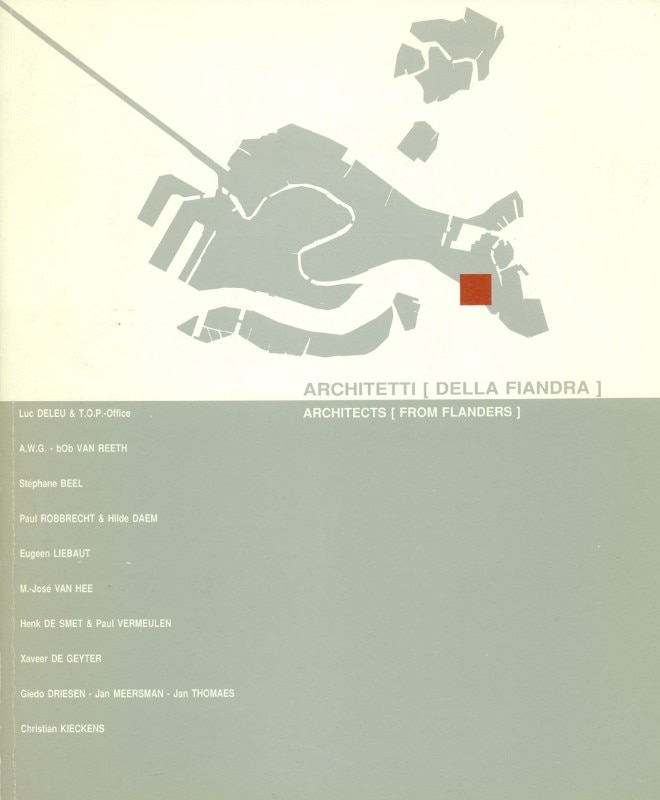 In the 1990s, he focused on expanding his own office. In 1994, a project in Ghent was published in Domus (March 1994, n° 758), with a text by Rik Nys. Together with Andrea Branzi, he gave the Biennale Interieur Kortrijk in 1994, 1996 and 1998 a completely new spatial concept. His book "Search – Think – Build" from 2001 (Ludion) gives an insight into his way of thinking.
His last major work was the crematorium in Zemst (2011-2015), where a large skylight organizes the central space, a reference to the theme of light in the Pantheon.
Christian Kieckens is praised for his great versatility and for his contribution to an architectural culture with his writings, translations and lectures. He was also a valued teacher successively at Sint Lucas, the University of Antwerp, the AA School London, the Eindhoven University of Technology and the Academy in Maastricht.
He received a retrospective exhibition at deSingel in Antwerp in 1997 and 2017. He donated his archive to the VAI/ Flanders Architecture Institute.