Hillside Sancutuary and Hillside Retreat built in stone, wood and glass, a vacation home and guest house respectively, stand in perfect harmony with the wild landscape of the San Juan islands in the North-west corner of the United States.
The landowner asked the architects - Seattle-based American Studio Hoedemaker Pfeiffer - to design a retreat inspired by a house burnt in an accidental fire decades earlier in the Appalachia hills on the US East Coast. The designers gave the house a new shape, rethinking it on the opposite coast, on the shores of the Pacific Ocean.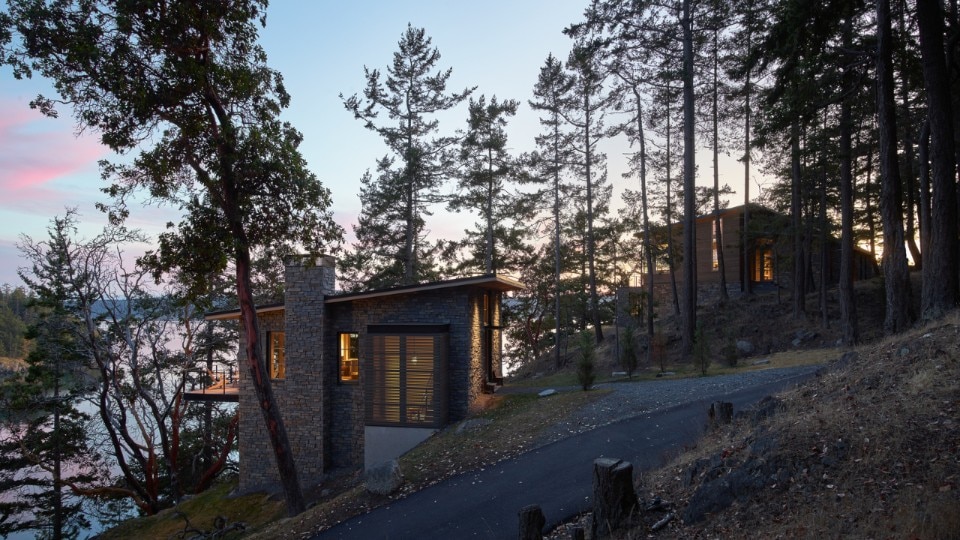 The two houses are oriented in such a way to make the most of the light and heat of the sun, while the slope of the land opens up to spectacular views of the Pacific Ocean. Stone and wood define the load-bearing structure as well as the outer shell and the interior, giving the domestic environment a rustic yet comfortable atmosphere in harmony with nature. Even If they are formally similar, with stone fireplaces rising up to the roof, large windows and pitched roofs equipped with solar panels, they differ in the composition of the parts, orientation and layout.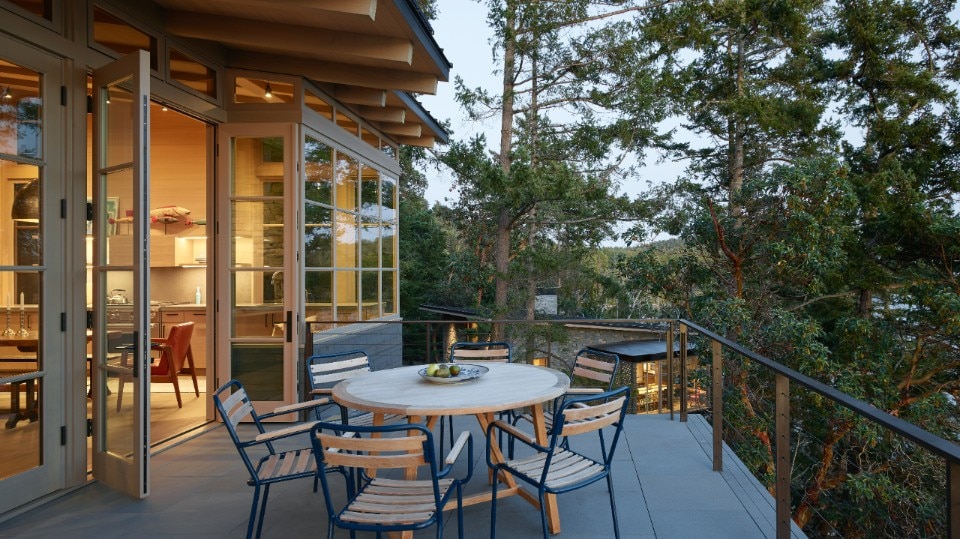 The main house is on two floors, overlooking the ocean and with its back to the street. Three stone blocks constitute the load-bearing elements of the house: a basement - ground floor of the house on which also the terrace lies - a low longitudinal body that houses the entrance and services on the street side and a central unit containing the staircase and two fireplaces, which separate the living area and the sleeping area. Wood and large windows with a generous view of the forest and water define the outer shell.
The guest house, on the other hand, is characterized by a central stone block covered by a pitched roof to which a fireplace, a stairwell, a fully glazed cantilevered dining room floating in a forest of trees, and a terrace suspended on the slope are connected all preserving their formal identity.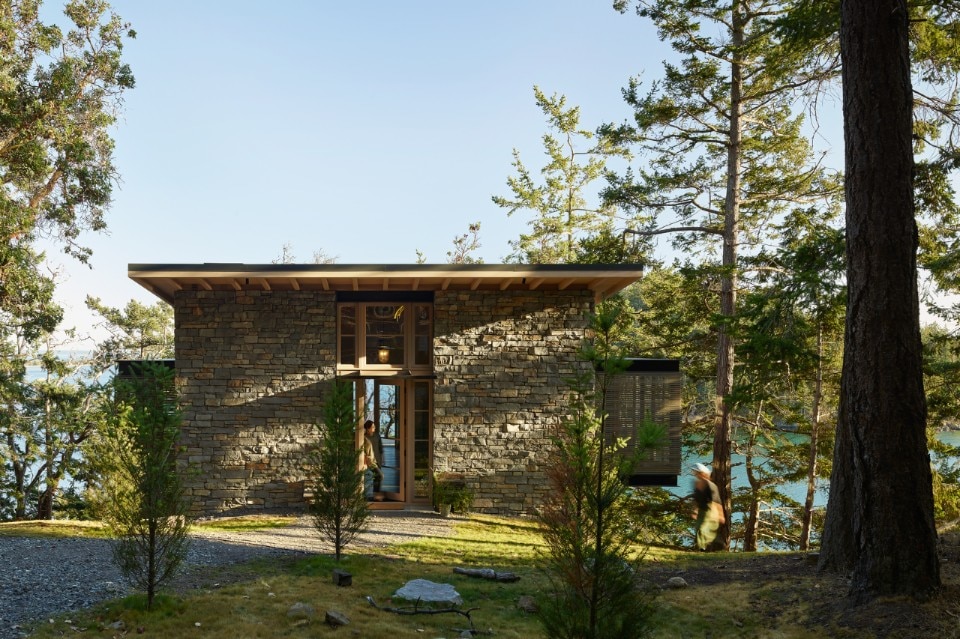 Project:

Hillside Sancutuary e Hillside Retreat

Program:

Main holiday home and guest house

Architects:

Hoedemaker Pfeiffer

Location:

San Juan Islands, Washington

Area:

415 sqm

Landscape project:

Randy Allworth / Allworth Design

Structural Engineer:

Malsam Tsang

Civil Engineer:

LPD Engineering

Completion:

2017