Cemeteries are observed in urban ecology studies for their biological qualities. The type of space, which includes the function of burial within a defined perimeter, has in fact over the years ensured the preservation of "natural islands" within the city: green areas, often informally used as parks, populated by animals, insects, trees and wild vegetation. These are urban contexts in which biodiversity meets hybrid functions of space use.
The change in cultural habits regarding burial (the cremation preferred to coffins), has led to the almost total abandonment of some cemeteries in Berlin.
Since last year, some of the activities of the Prinzessinnengärten, a project born as a temporary urban garden and one of the most debated pioneer projects of urban regeneration in Berlin, have been moved to the Neuer St. Jacobi Friedhof cemetery.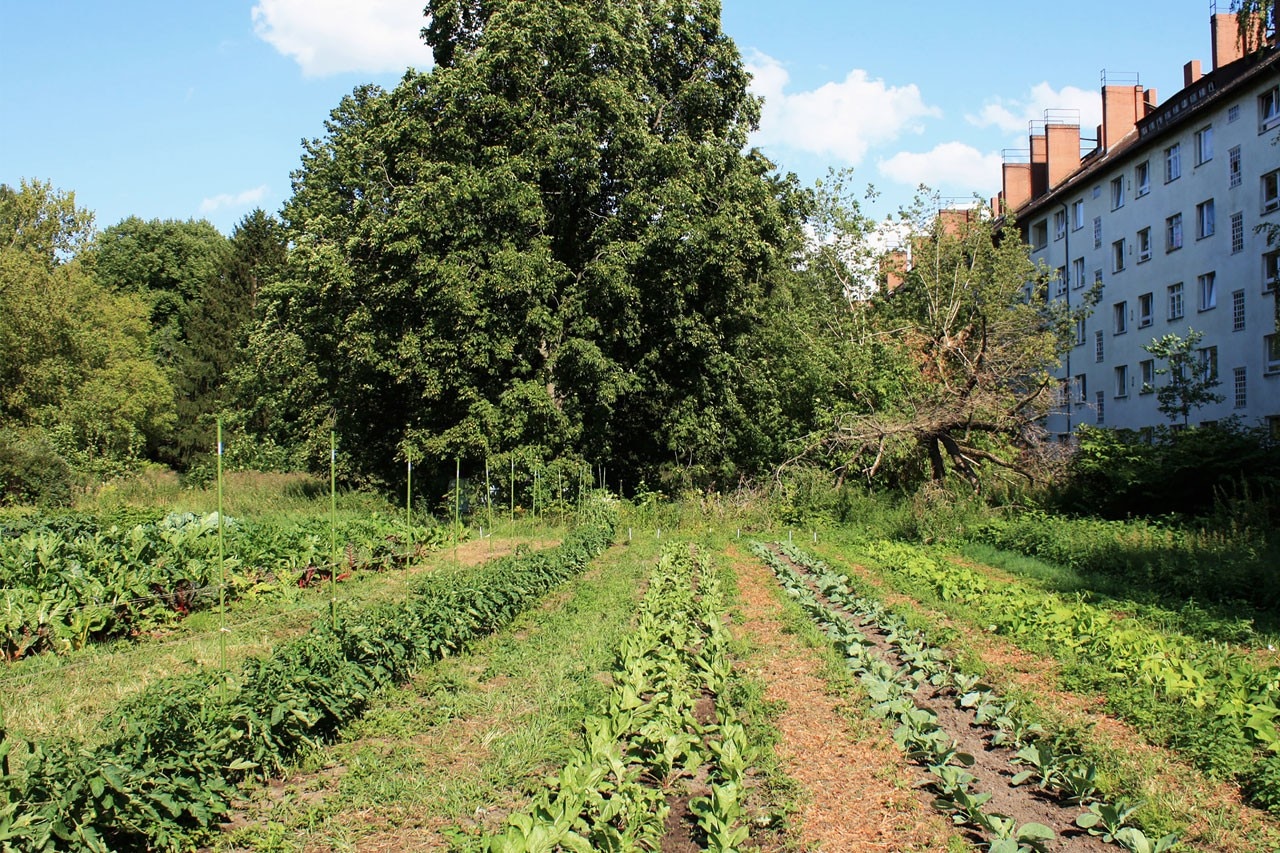 At present, the seven hectares of cemetery land only partially accommodate the original function, while other areas are used for educational and recreational activities of urban agriculture, organized by Prinzessinnengärten Kollektiv, which see the participation of a wide public and a varied social milieu, typical of the Neukölln neighborhood.
Neuer St. Jacobi Friedhof is a unique place where vegetables are grown on the ground and in wooden boxes, and where several activities for children and the neighbourhood take place in a space where burial areas alternate with wild natural areas that cannot be used for construction to ensure the protection of species of plants and animals.
Within a neighbourhood that is increasingly undergoing a fast processes of densification, the conservation of green areas and their conversion to public use still seems to be a virtuous strategy. In Neuer St. Jacobi Friedhof, urban nature encounters community activities of social innovation and takes refuge in a type of space (perhaps for a short time) that is not vulnerable to the strong pressure of the real estate market.