Amstelkwartier is a recently developed neighborhood in South Amsterdam, where the financial crisis rapidly rerouted real estate dynamics from large scale commercial operations to smaller private initiatives. Therefore, blocks have often been subdivided into a grid of thin plots, similar to the "lotto gotico", which is typical of the pre-modern Dutch city.
Within this context, the owners of three adjacent properties associate to construct a single residential building, integrating both each one's house and a few additional housing units to be placed on the market. Studio Prototype's design conceives all the dwellings as lofts, implementing a few clever expedients which emphasize their spatial continuity.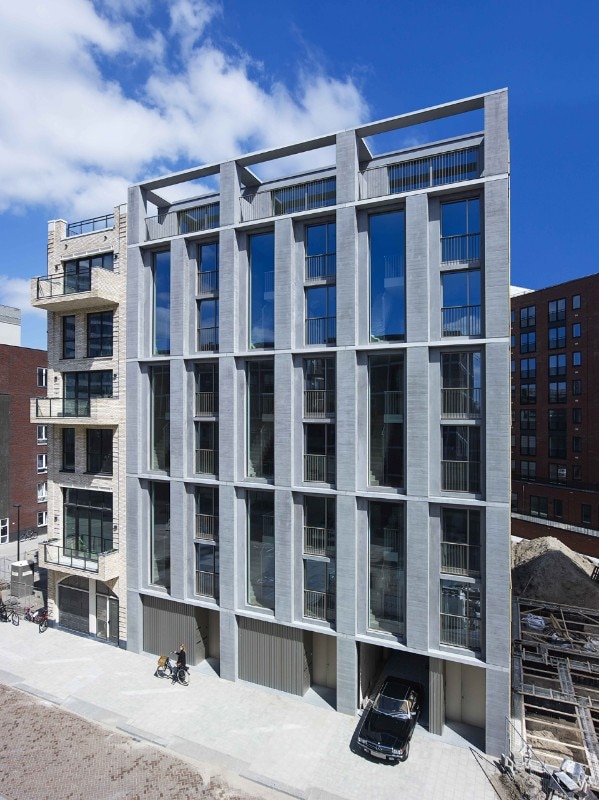 Each of the three modules which constitute the building, for instance, revolves around a single central core, gathering the elevator and the servant spaces (kitchen and toilets), while the impact of the collective stairs is reduced by placing them on the outside of the rear elevation.
The architectural expression is restrained, simplified, rhythmic: the façade on the courtyard is organized by an even sequence of window frames, and made more dynamic by the unexpected kinetic momentum of the open air stairwell. Towards the street, the rigorous, giant order concrete network adapts to the internal double heights.

This is the exquisite and yet sober language of a contemporary high-end condominium, not by chance pictured in the company of a sleek, classic Mercedes SL "Pagoda", peeping out from one of the ground floor garages.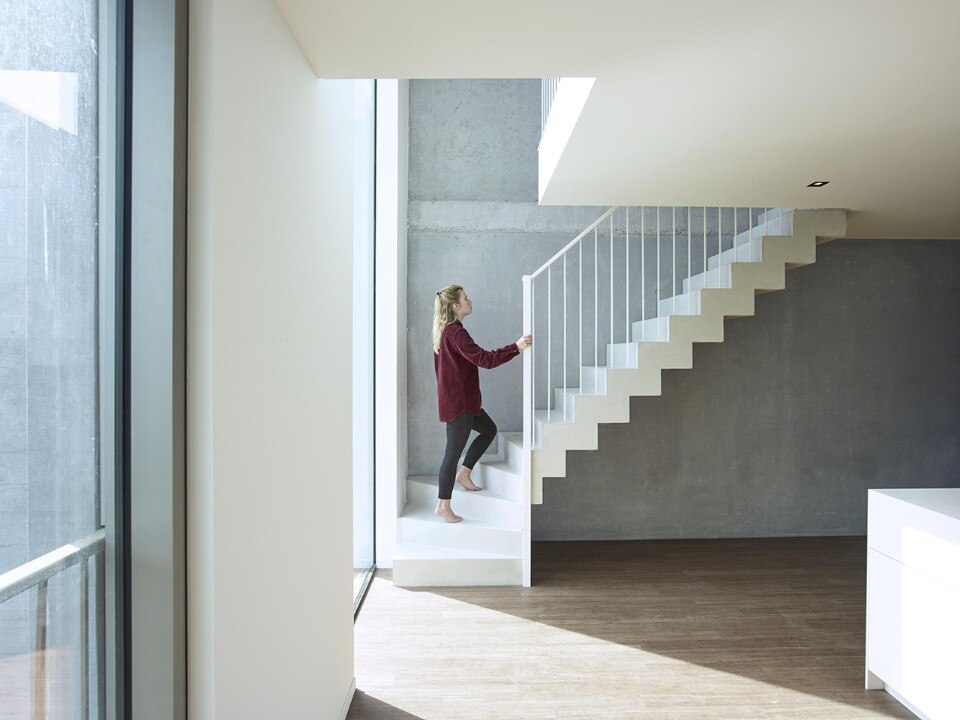 Project:

residential building

Location:

Amsterdam, The Netherlands

Architects:

Studio Prototype

Design team:

Jeroen Spee, Jeroen Steenvoorden, Mitchel Verkuijlen

Project team:

Rossella Villani, Luca Vatteroni, Steven Otten, Gijs van Suijlichem, Dieter Vlieghe, Ruben Figueiredo, Jésus Huerta Chilet

Area:

2,500 sqm

Completion:

2019