This article was originally published on Domus 1058, june 2021.
"The flow of materials and the way we act with materials are unusual but interesting ways to explore the way the world works through the backdoor. We discover unexpected things." Rotor is a hybrid of two entities: an architecture firm founded in 2005 in Brussels, which critically probes the material world through research and design; and a spin-off founded in 2016 with the name of Rotor Deconstruction, which sells defunct building components for upcycling purposes. Several members of the Rotor team – Tristan Boniver, Gaspard Geerts, Stijn Colon, Arne Vande Capelle and Cécile Guichard – tell us more.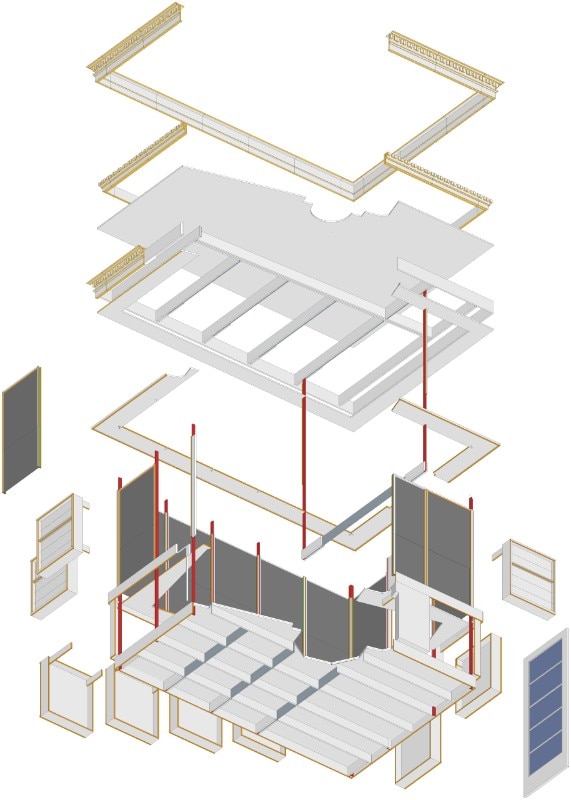 "Rotor Deconstruction trades in salvaged materials, which has economic and logistic challenges. How to bring materials to a standard format and put them back on the market under a commercial approach? The design office Rotor, on the other hand, collaborates mostly with cultural institutions. This allows us to explore more conceptual aspects of reuse, and to experiment in a way that is closer to the art world" they say. Indirectly, projects by Rotor are making the case for a circular economy. "While many people feel that it makes more sense to repurpose than to throw away, our society, the market and the legal frameworks are telling us the opposite. We meet resistance on a daily basis when it comes to the commercial, logistical and legal aspects of what we do. Our interest lies in investigating the material heritage in a critical way in order to leave a mark", the Rotor members explain. The resulting work takes on the most varied forms, from changes to a single building to projects on a larger scale. "Reuse is an easy word to explain it, but it is not an end unto itself", they say.
One design that well represents their thinking is the renovation underway of the new facilities for the non-profit Zinneke, a socio-artistic centre located on Place Masui in northern Brussels. The group recomposed the building's rear facade using reclaimed window frames. "We found the frames at a Belgian salvage dealer specialised in used windows with optimal thermal insulation. Our first step was to enquire about the minimal and maximal dimensions these apertures were allowed to have under building regulations. Seeing that we could not know in advance what type of windows would be available by the time we would need them, we devised a system that adapted to the unknown. We standardised the uncertainty. It wasn't until later that we discovered that over 50 different windows were available, so we catalogued them by size, shape, type, performance and colour", says the architect Gaspard Geerts from Rotor. Using these models, the Belgian firm was finally able to design the facade's composition, installing one frame upside-down to underline its experimental nature.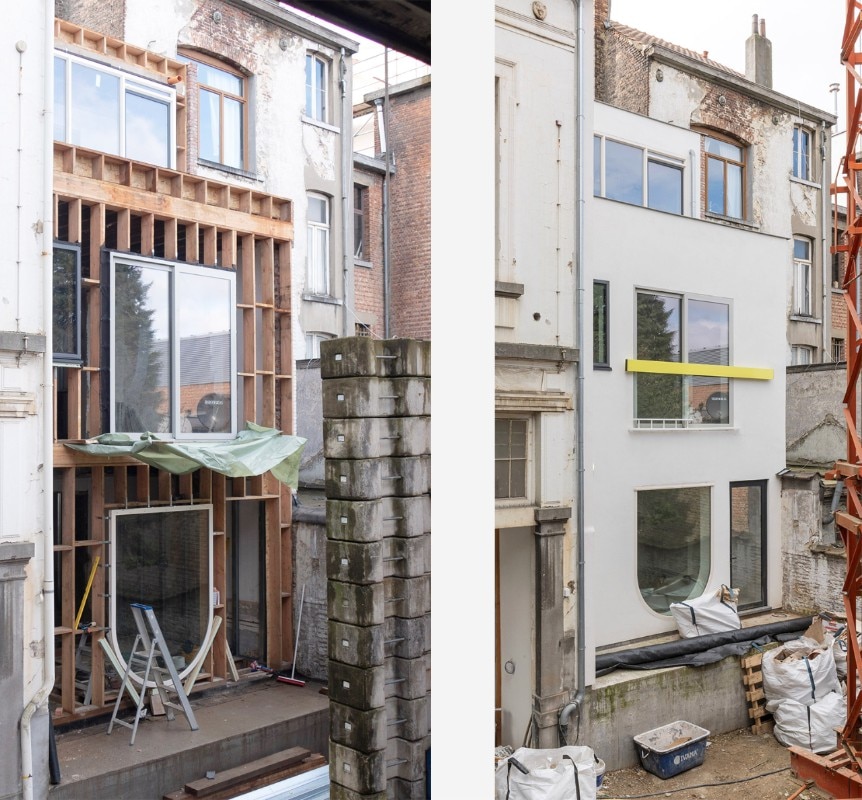 The salvaging and reuse of materials is not only technical, but also involves the discipline of architecture in a traditional sense. "Reuse goes way back in the history of architecture. At the moment, we at Rotor are realising how linked we are to the past. The upcycling of architectural elements is a very ancient practice, but it would seem as if modernity had made us forget about it. We think it's useful to rediscover techniques, approaches and old ways of doing things in order to deal with contemporary questions. We are experiencing a reconciliation with the field of architecture, which we used to sometimes criticise or reject", adds the architect Tristan Boniver.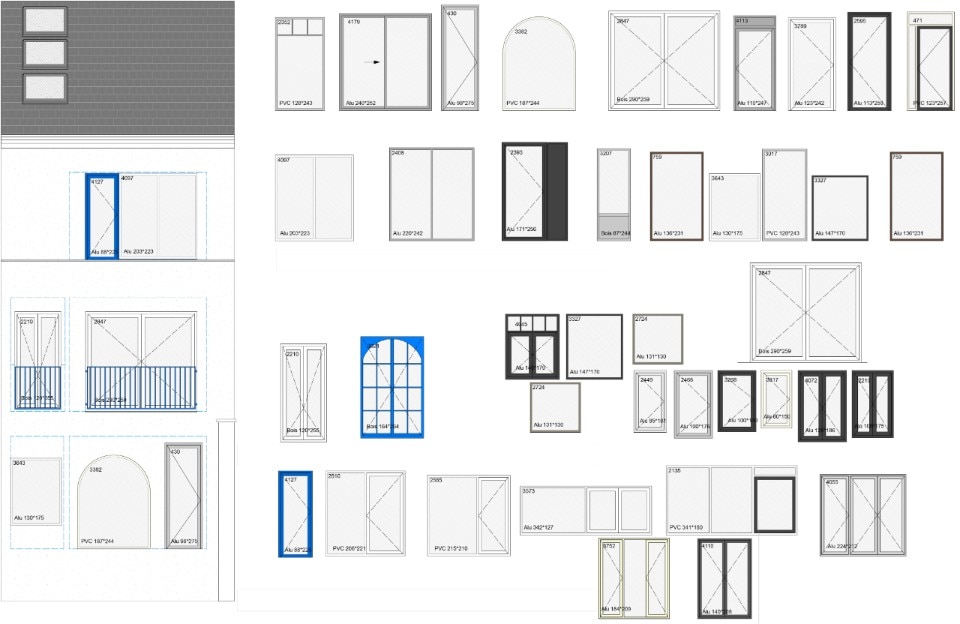 From the minute to the geographic scale, Rotor activates processes that aspire to have an influence on national and European policy-making, and promote the principles of a circular economy. One example that represents both intentions is Opalis, a compilation it has been working on for ten years now – an annual of reclamation dealers. "We started documenting dealers around Brussels, then it became all of Belgium, and now it's Benelux and France combined. Opalis lists over 300 companies offering reclaimed materials. It was a gigantic amount of work for us to identify them, contact them, visit them and understand what they did. Then we documented it in a big, efficient online archive. Our aim with the database is to give visibility to the reuse of building components and transmit its real impact on the economy and society".
Rotor Founded in Brussels in 2005, the design collective Rotor investigates the dynamics of building materials and architectural components. In addition to its work in architecture and interior design, the group conducts research and produces exhibitions, books, economic models and policy proposals.
Opening image: The kiosk for the Kunsthal Extra City art centre in Antwerp is built with repurposed medium-density fibreboard, 2021. Courtesy Rotor