This article was originally published on Domus 1041, December 2019
A void lies at the opening of this issue of Domus devoted to the new Milan. A special void, concealed within the stone pile of the Central Station: in the belly of the whale with concrete ribs that stretches, hidden from view, beneath the tracks, between Via Pergolesi and Viale Brianza. From 1931, when the sumptuous station designed by Ulisse Stacchini was officially opened, it incorporated the postal facility for sorting the mail in connection with the former Palazzo delle Poste.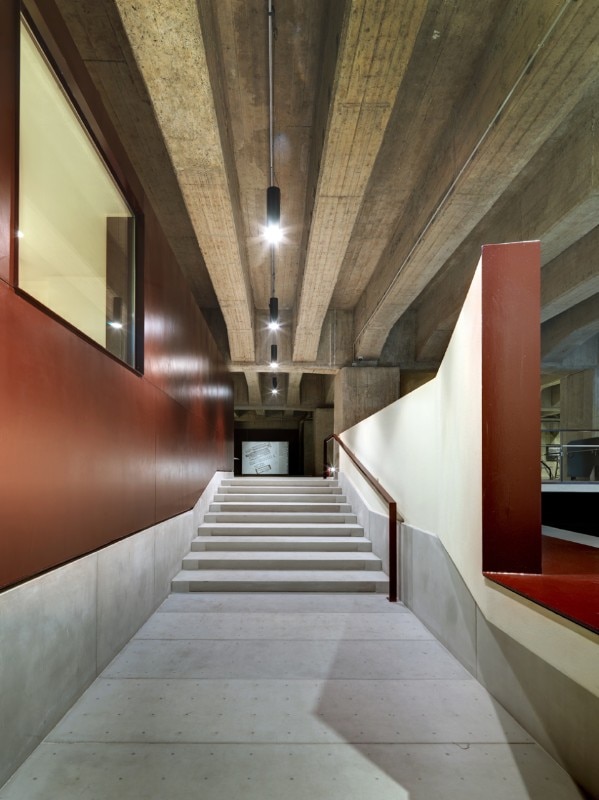 An enormous space, covering some 35,000 square metres, with 24 sets of tracks running through it, connected at the ends by shuttles for freight wagons positioned on two large turntables that swung the freight wagons around and sent them back. Three horizontal lifting jacks also made it possible to move the freight wagons vertically ensuring a perfect functional interchange between the normal tracks on the upper level and the ones lying below Via Ferrante Aporti.
Between December 1943 and January 1945, this perfect machinery became an instrument of scientific extermination, its secrecy concealing the shame of this unforeseen function.
From here, in a little over a year, some 20 convoys were forwarded, crammed with Jews and opponents of the regime (each wagon held between 50 and 80 people), heading for the concentration and extermination camps.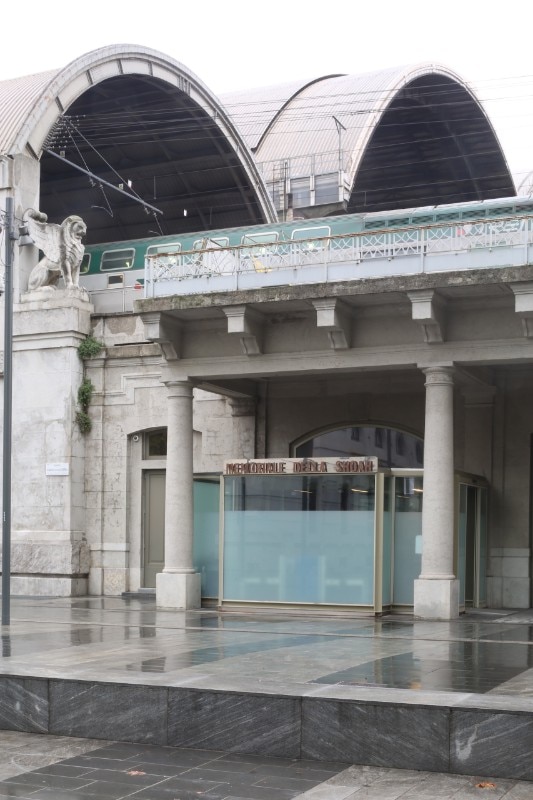 In 2008, a part of this area (7,000 square meters) was entrusted by the Italian Railway Network to the Milan Holocaust Memorial Foundation at the suggestion of the architects Guido Morpurgo and Annalisa de Curtis. On entering this grotto of martyrdom they were struck by its gravity and had the insight that here, in this vast cavern still pervaded by a history that demanded to be told, the Memorial should arise.
So they thought of a Memorial, not a Museum: a place of civilisation that would make its reasons known; a space open to active memory, study, reflection and collective action. A powerful and bold project that opposes the engineering of madness with a space of dialogue, recalling architecture to its responsibility as the conscience of the city.
Opening picture: upon entering, visitors are greeted by a large bare room that leads towards the tracks and the exhibition route. Photo Andrea Martiradonna.