Reinforced concrete, Corian cladding, structural steel and glazed panels are the ingredients used by Zaha Hadid Architects for the new Napoli-Afragola high-speed train station. Lying above the tracks, its bridge-like conformation is 400 metres long and 44 wide. The station was conceived to cross the barrier given by the existing railway by creating an elevated walkway that integrates the two sides by straddling the tracks, and offers a second transit hub in support of the Napoli Centrale station located ten kilometres south.
Napoli-Afragola features large windows held in place by steel walls and concrete, and lying flush with the Corian cladding. This gives an effect of continuity between the opaque and transparent sections of the walls. The area occupied by the station lies in a large rural area north of Naples, at the edge of the preservation area Parco Regionale del Partenio. The architectural style is based on an image of movement, and continues on the inside. The geometry of the space was designed to correspond to the flux of passengers.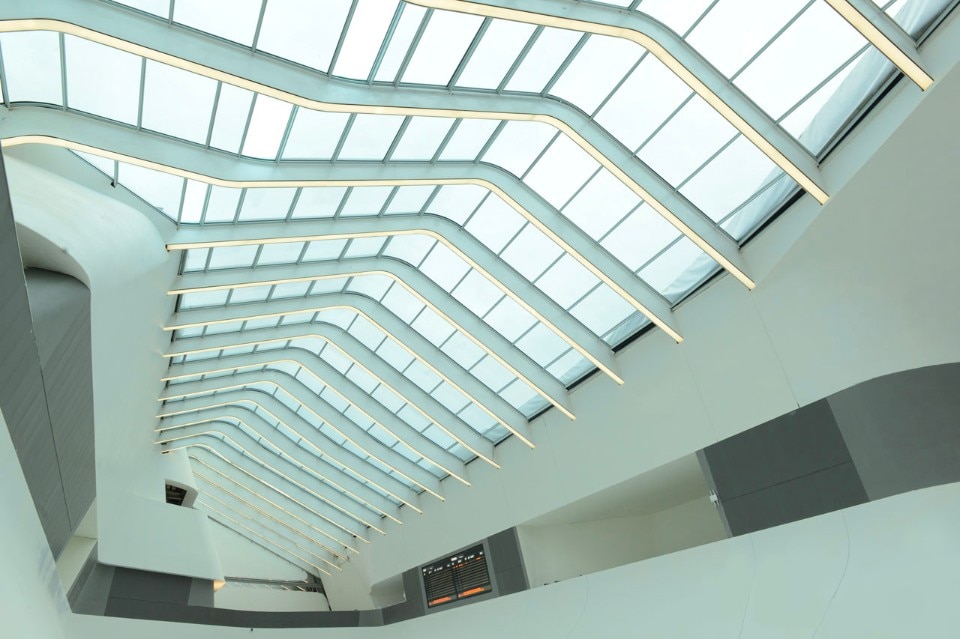 Broad, spacious entrances open on either end of the bridge to collect the traveller flow and channel it through shopping areas to the central concourse. The first level is the rail level, where the trains circulate. In the first phase of construction, there are four sets of track – two for arrivals and departures, and two for trains not stopping at Afragola. In the future, two more sets of track will be activated for regional service on the Naples-Cancello-Frasso Telesino line to Bari and the extension of the Circumvesuviana line.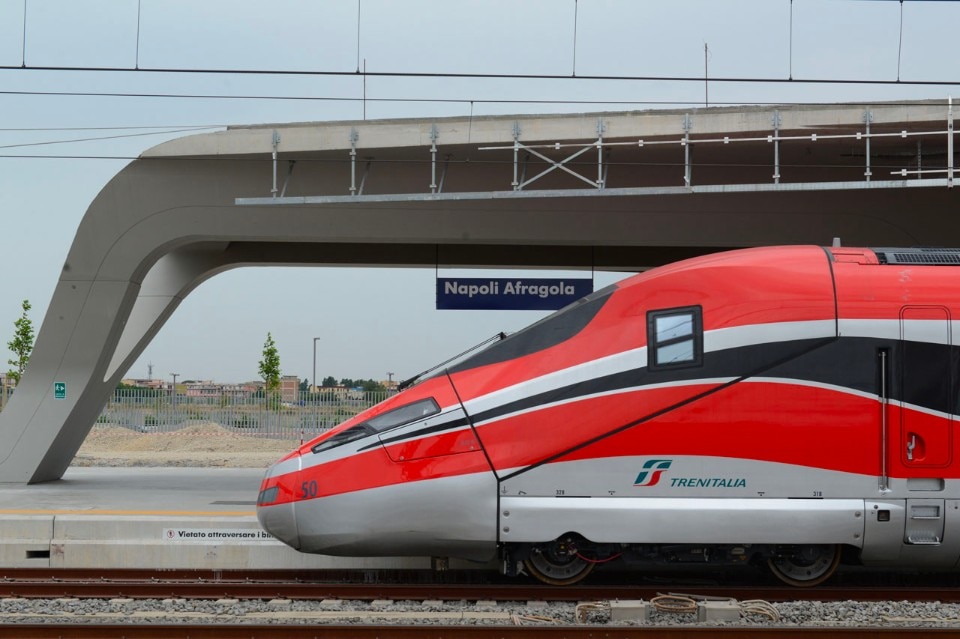 The second level is where ticket counters and passenger services are located, as well as reception rooms for the rail freight companies using the new station. The third and fourth levels are for commercial use. From a technological point of view, the bridge scheme allows the main wing of the building to be oriented according to the best sustainability criteria. Solar panels are integrated in the canopy roofs. Combined natural and mechanical ventilation, and an integrated system of cooling and heating result in minimal yearly energy requirements.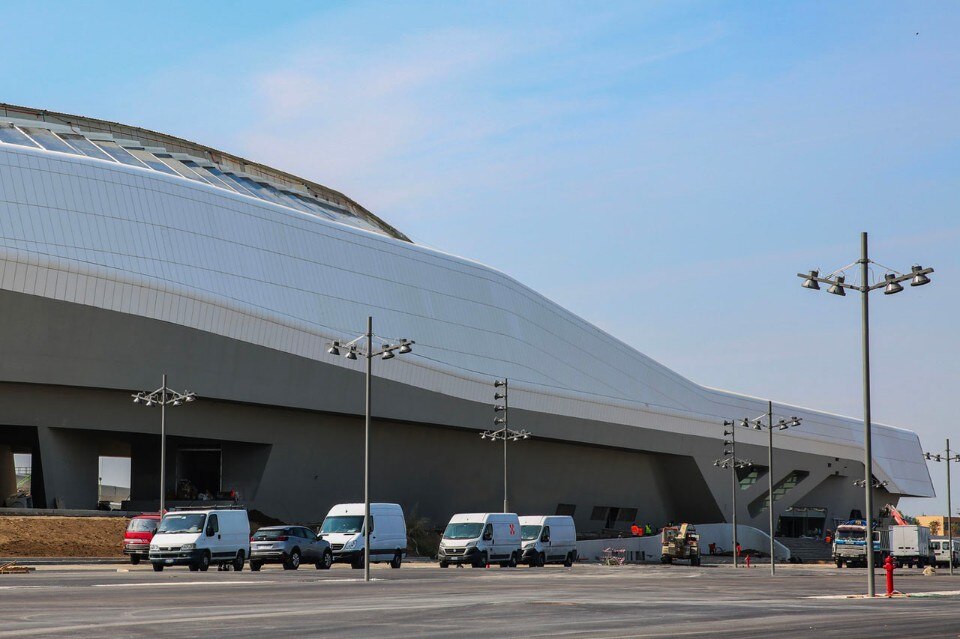 Napoli-Afragola station, Naples, Italy
Program: railway station
Archtiects: Zaha Hadid Architects
Client: Rete Ferroviaria Italiana
Area: 30,000 sqm
Area totale: 19 ha
Cost: € 60M
Completion: 2017