The primary school is part of a characteristic green strip in the Schalkwijk district of Haarlem. The main block was built as a primary school in 1964, and a gym and kindergarten were added in 1967. With its efficient floor plan and partly standardized construction, the school was the precursor to a series of patio schools built in the Netherlands in the 1960s.
Serge Schoemaker Architects was appointed to oversee the renovation and extension of the primary school after a design study carried out under the umbrella of the Mevrouw Meijer Foundation in 2015. This foundation is pioneering a new vision of school construction that is no longer based on demolition and new construction and that rediscovers the qualities of schools from the post-war period in the Netherlands. Spacious and bright classrooms make post-war schools like this ideal for renovation.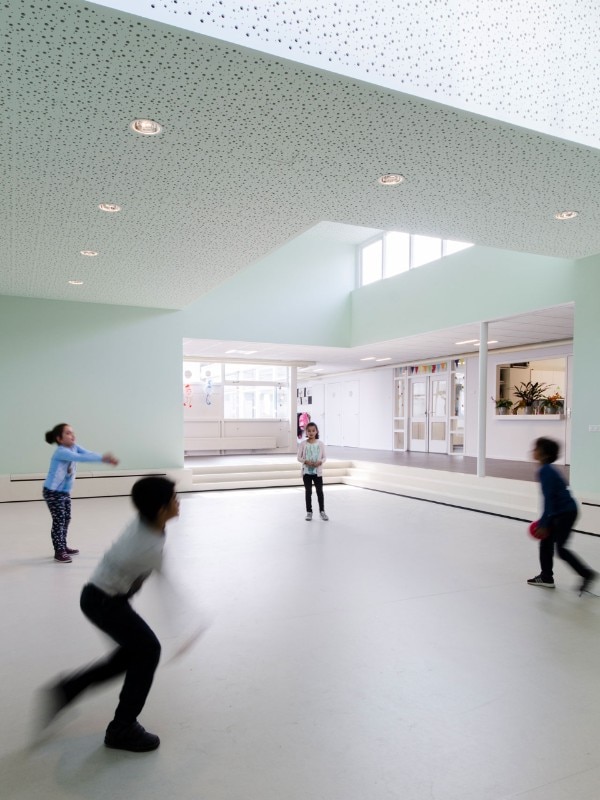 The design for the renovation and extension makes use of the original clear corridor arrangement. The toilet blocks once positioned at the end of the corridors have been removed to open up views of the surroundings, giving the school an open character. Both inside and outside, large lime-green window frames now mark the ends of the corridors. They form part of a totally new colour palette.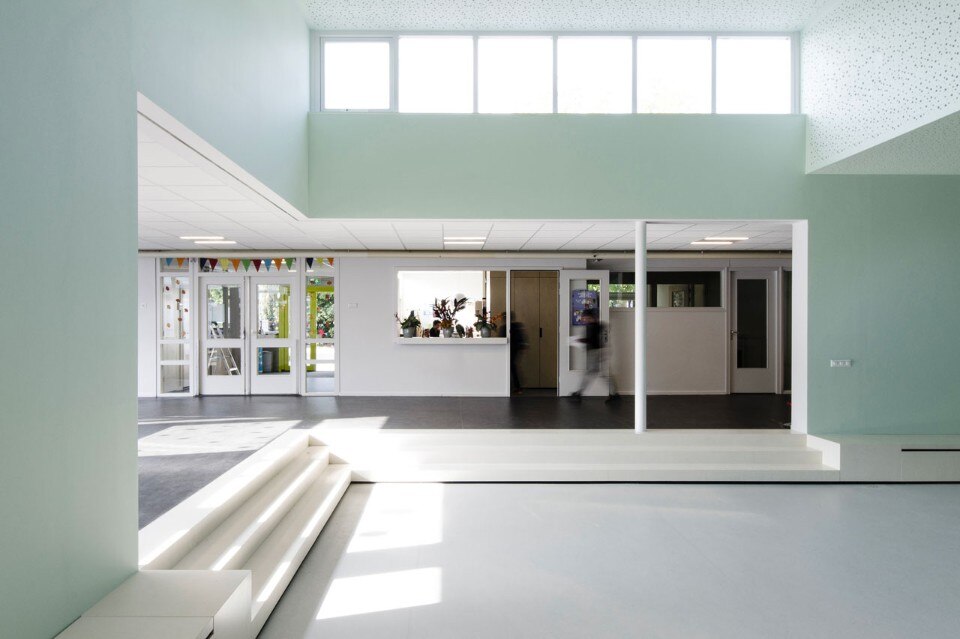 The largest patio has been roofed and furnished as a multipurpose auditorium. The vertical rooflights overhead have been positioned to allow daylight to enter from various sides, without experiencing annoyance from direct sunlight. The required storage units have been created inside seating elements, custom made in birch plywood, which enclose the auditorium.

Haarlem Primary School, The Netherlands
Program: school renovation
Architects: Serge Schoemaker Architects
Design team: Serge Schoemaker, Sanne Knoll; Alexander Beeloo, Roxana Vakil Mozafari
Completion: 2016