FABG completed the transformation and expansion of the Musée d'art de Joliette, one of Quebec's most important regional art museums. It was necessary to offer of a wide range of programs structured around the promotion of its permanent collection and the presentation of temporary exhibitions, as well as a host of educational and cultural activities for visitors of all ages. 
The addition of new flexible gallery space, animation rooms for youth, a multipurpose café, conference rooms and a rooftop terrace were necessary to open up the institution to the community and to allow it to play a larger role in the lives of the citizens of Joliette and its surrounding region. The architects added three new volumes to the building, accentuating the dynamism of the existing cruciform composition, allowing passers-by a glimpse of the activity happening within. 
It was paid particular attention to the original building by revealing and cleaning the existing concrete structure that had been covered up with brick and plaster over time. In order to facilitate the visitor's orientation and to create a dramatic double-height space, part of the second floor concrete slab was demolished at the entrance of the building where the original museum atrium had once existed. Furthermore, the fenestrated spaces frame views of the river L'Assomption and surrounding cityscape from within.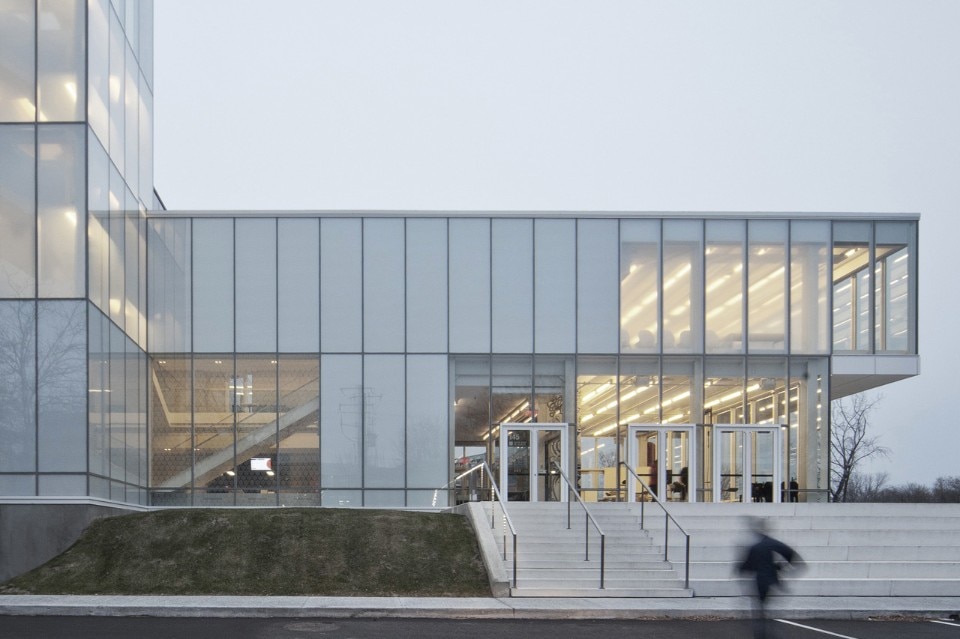 The project required a complete code compliance update of the existing spaces, including the renovation of the museum archives in the basement, the replacement of all the mechanical and electrical systems, the complete waterproofing of the building envelope, the construction of new office spaces and the creation of a entirely universally accessible museum. Architects also had to redesign the signage design and select all the interior and exterior furnishings. 

Joliette Art Museum, Montréal, Canada
Program: renovation and addition
Architects: FABG Architects
Completion: 2016