This holiday house is located in a small village near León, in Spain, on the river Esla banks on a site that had served as an orchard, with walnut and fruit trees.
Any references from neighbours made it difficult to establish any dialogue with existing constructions or follow any alignment. Therefore, the house provides its autonomous set of references that match in the old orchard – parallel to the street, without touching the edge, take advantage of the privacy afforded by the old and precarious enclosing wall built with adobe and rubble to open the views towards the river.

The volume is in a corner of the orchard to avoid having to cut any tree and leave the maximum free space to a lawn for lunches and family parties.
The house has a conventional program, where its communal parts enjoy the best views and the most space possible. The construction is very simple and economical. The horizontal concrete elements were left exposed to establish a reference pattern in the facades and extend in overhangs that protect the most exposed facade in one side and cover the space to park the car in the other. The no bearing brick walls have been painted white, similar to the recent vernacular architecture of farm sheds and stables in the area.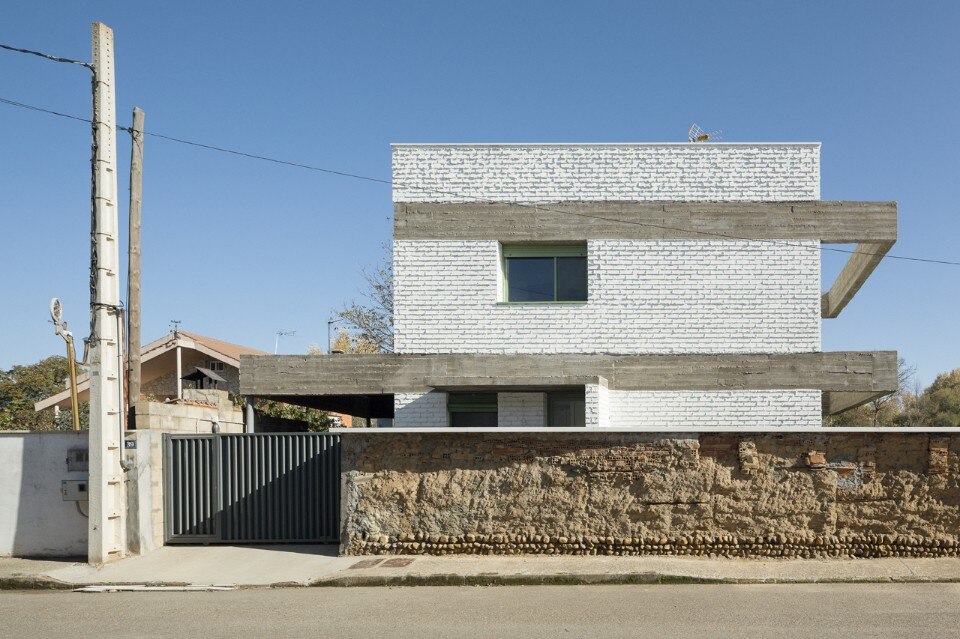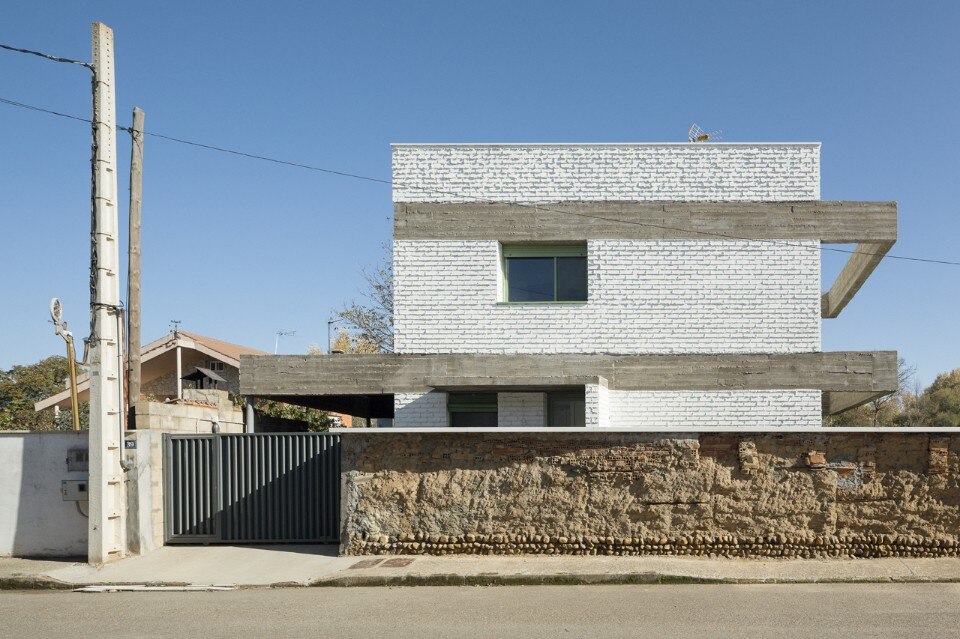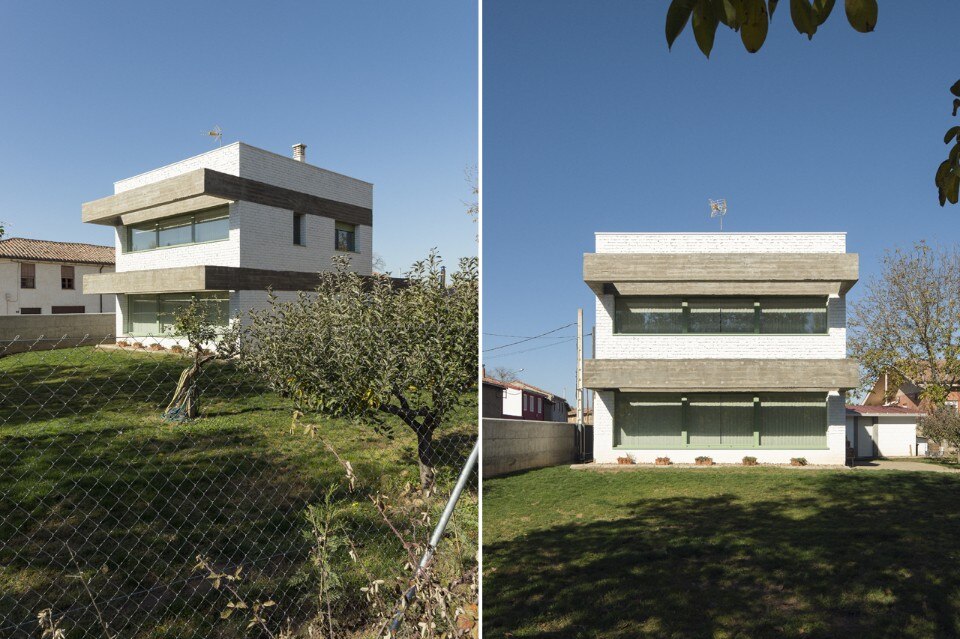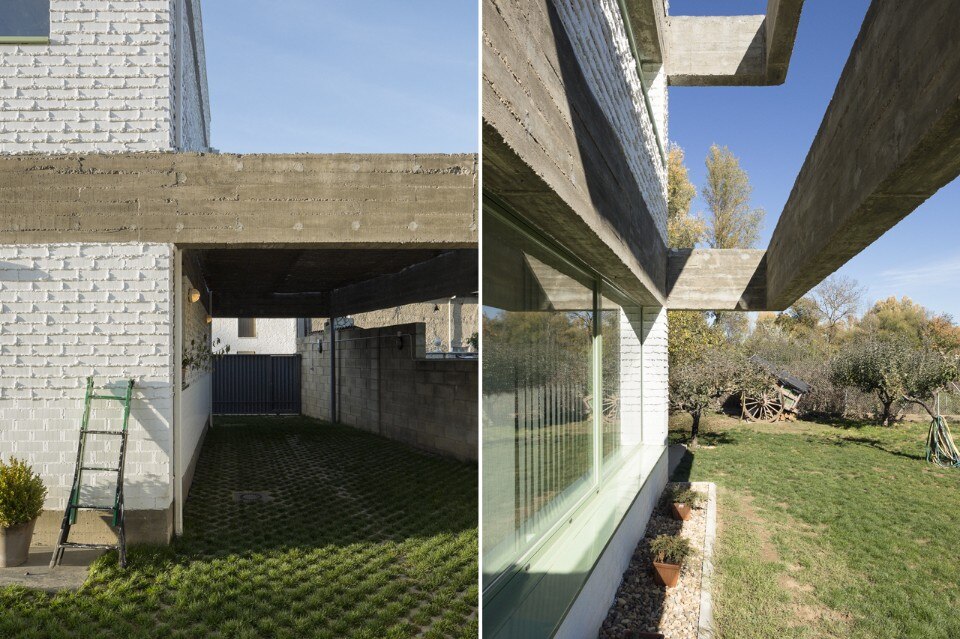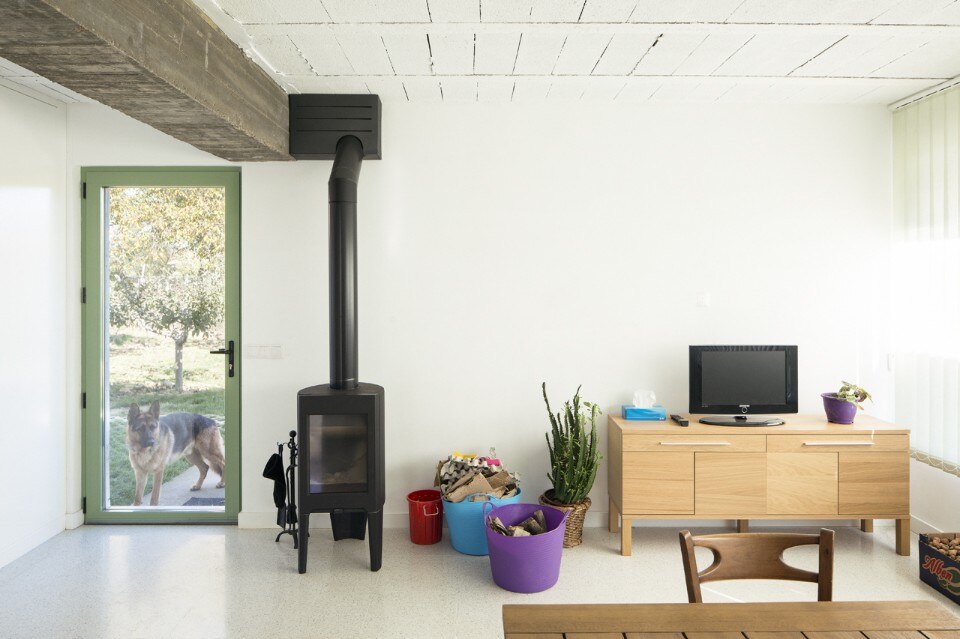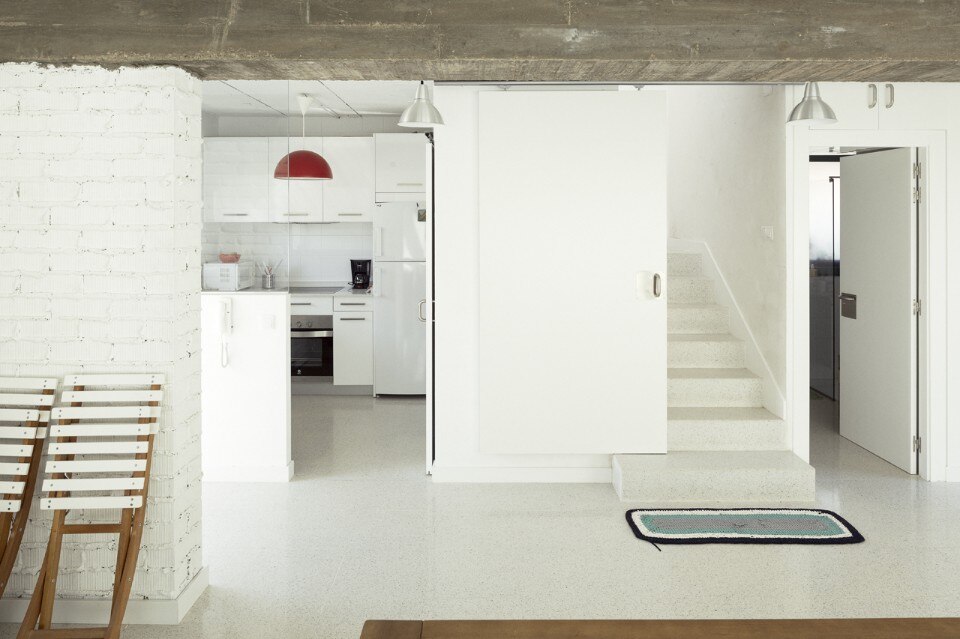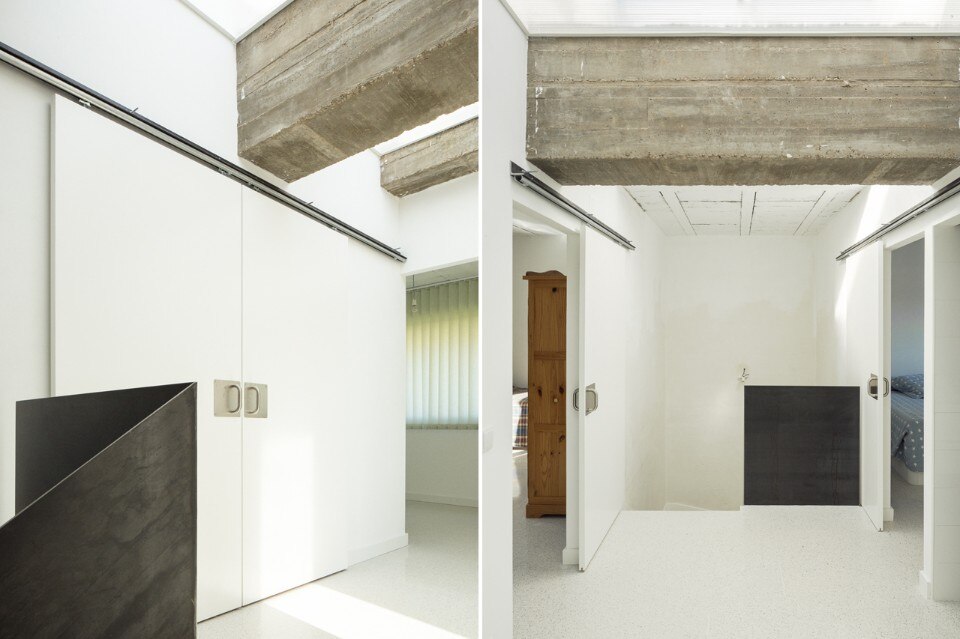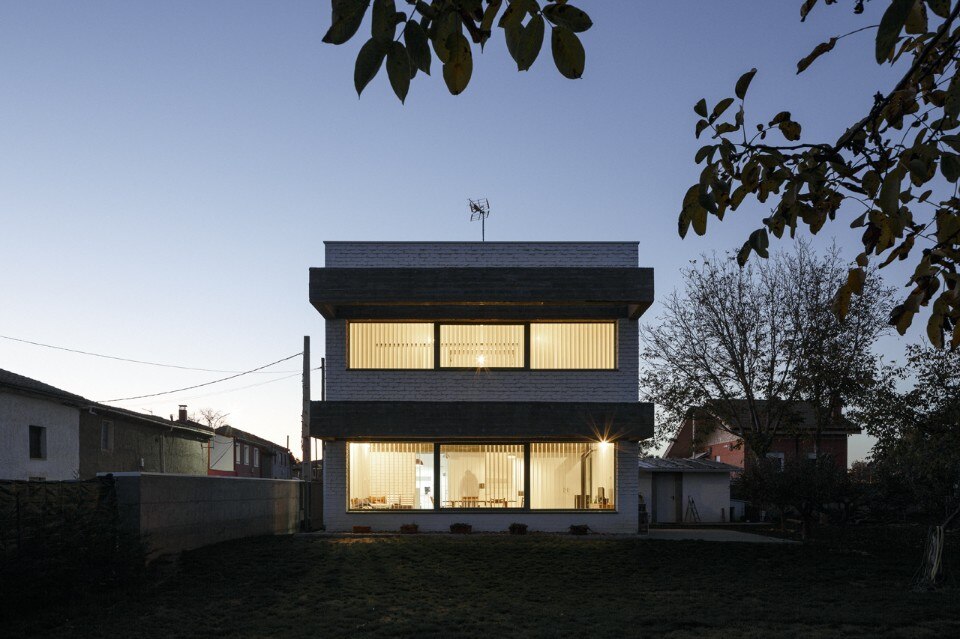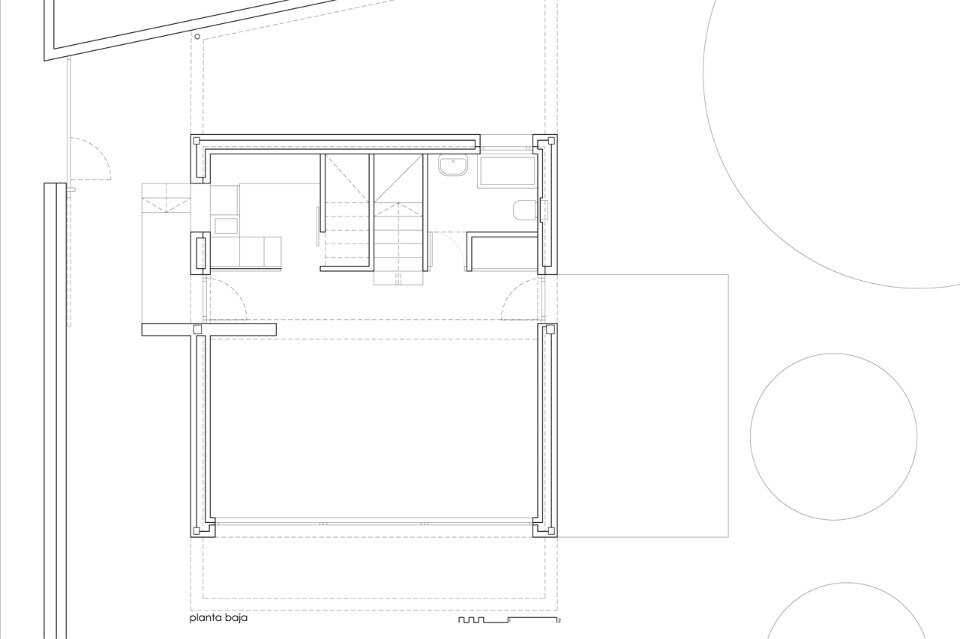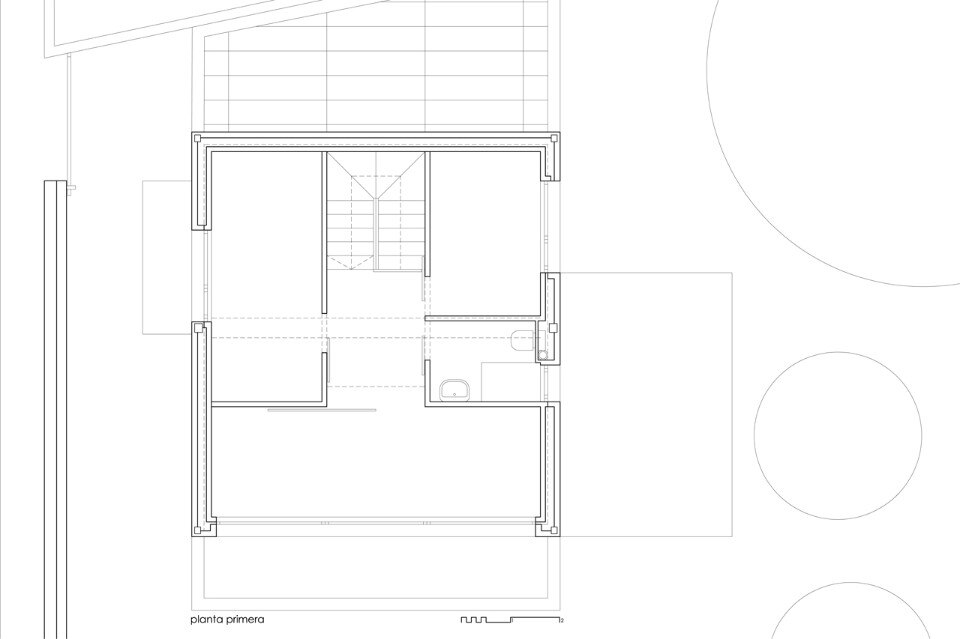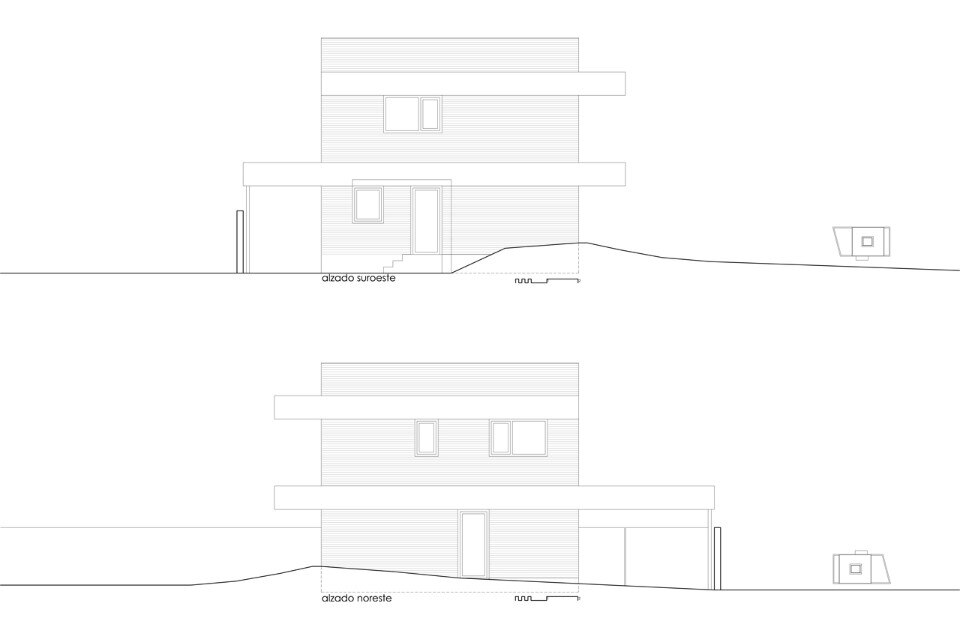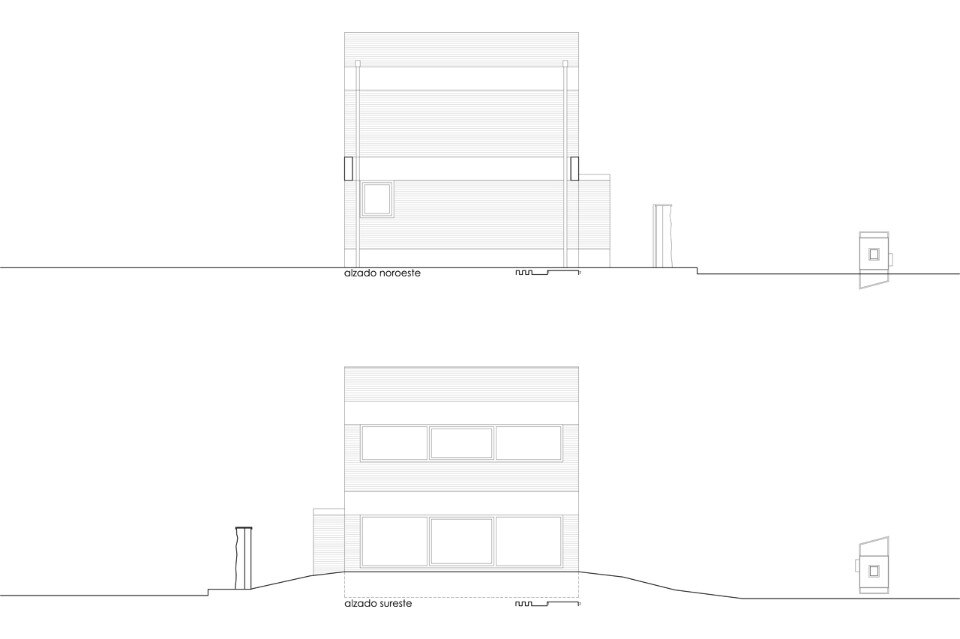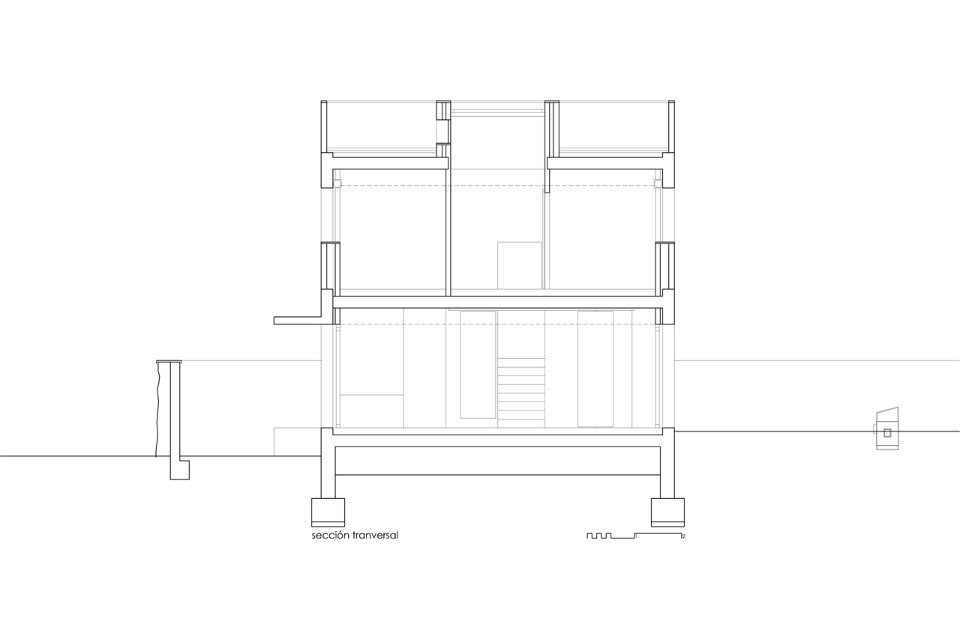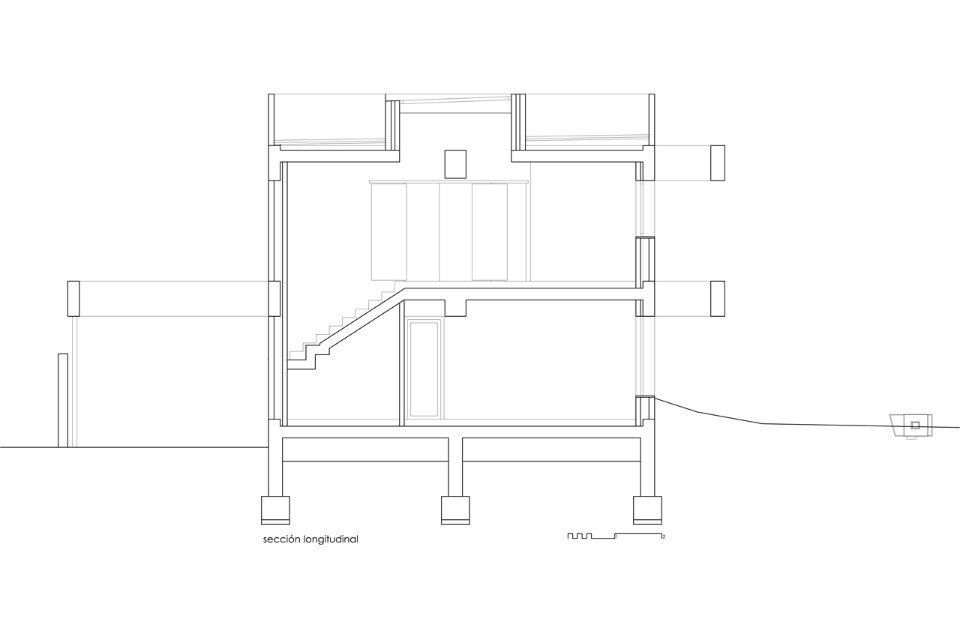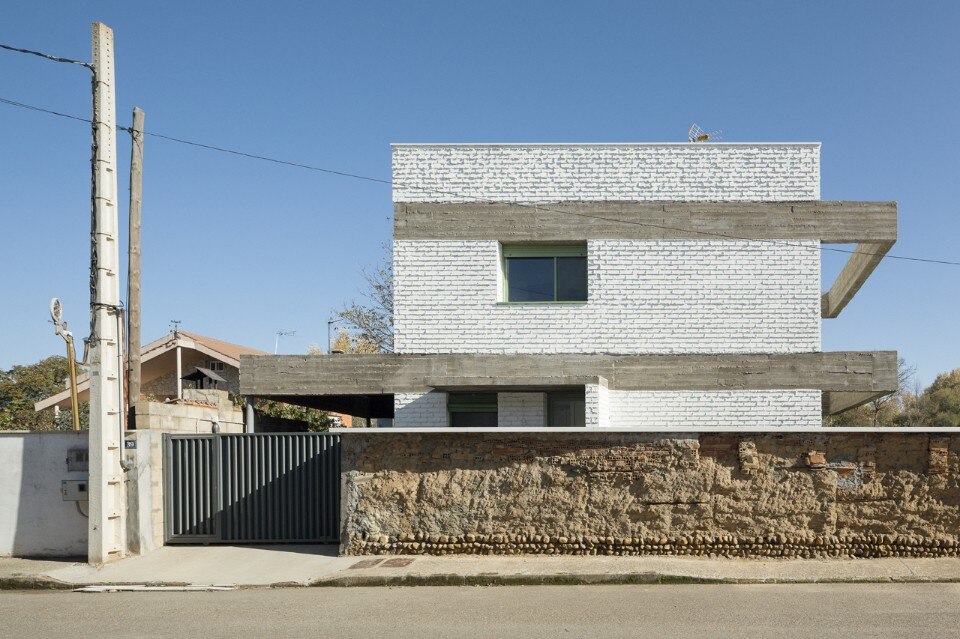 Moisés Puente, Javier Ramos Morán, House in an Orchard, Villarroañe (León), Spain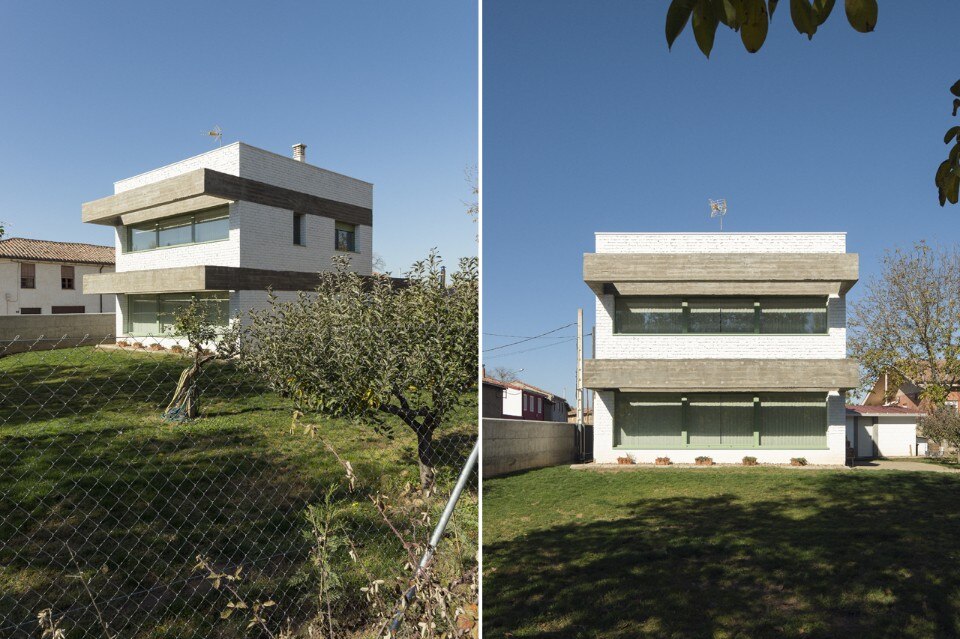 Moisés Puente, Javier Ramos Morán, House in an Orchard, Villarroañe (León), Spain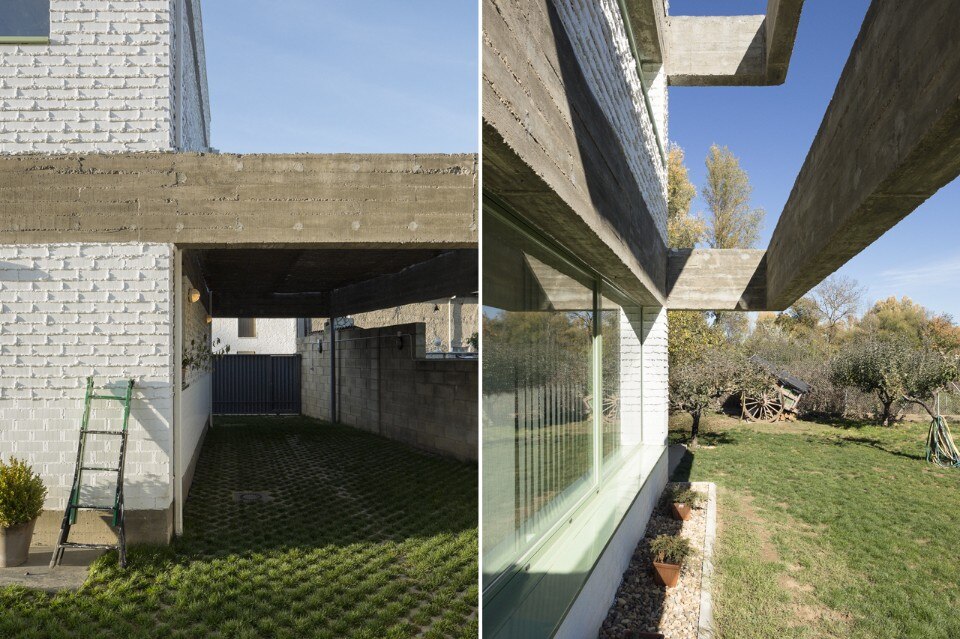 Moisés Puente, Javier Ramos Morán, House in an Orchard, Villarroañe (León), Spain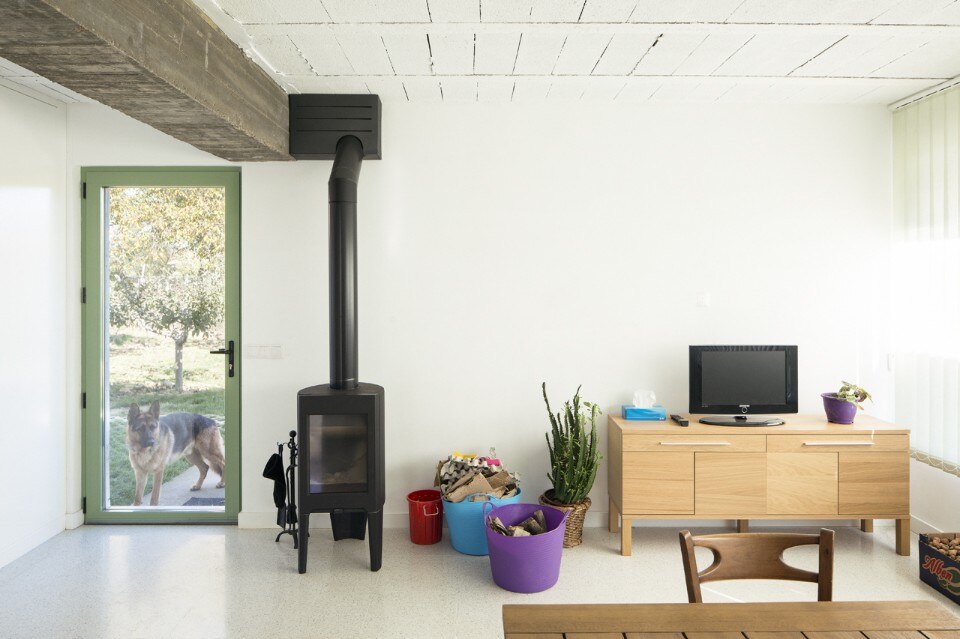 Moisés Puente, Javier Ramos Morán, House in an Orchard, Villarroañe (León), Spain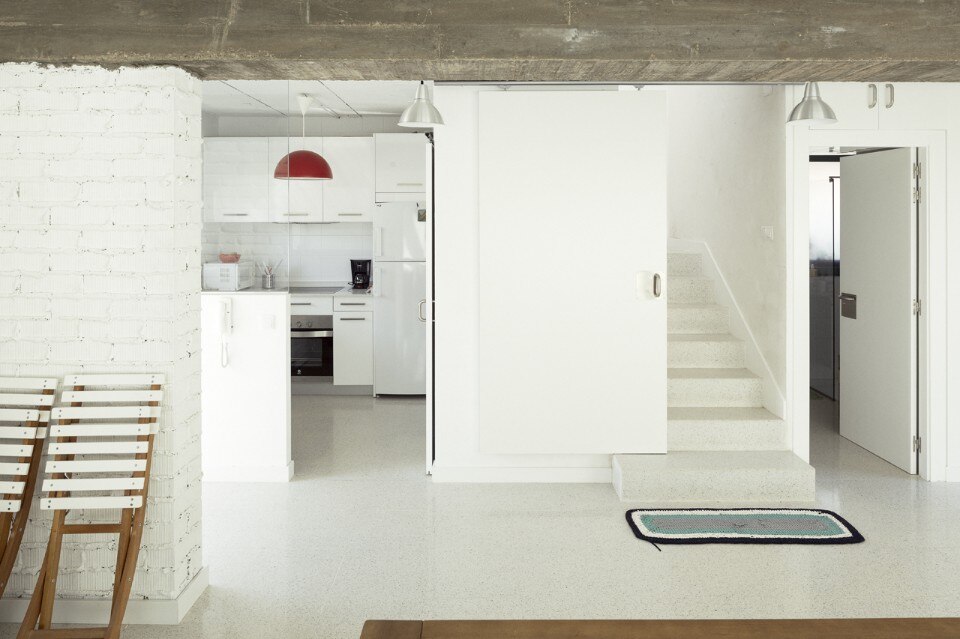 Moisés Puente, Javier Ramos Morán, House in an Orchard, Villarroañe (León), Spain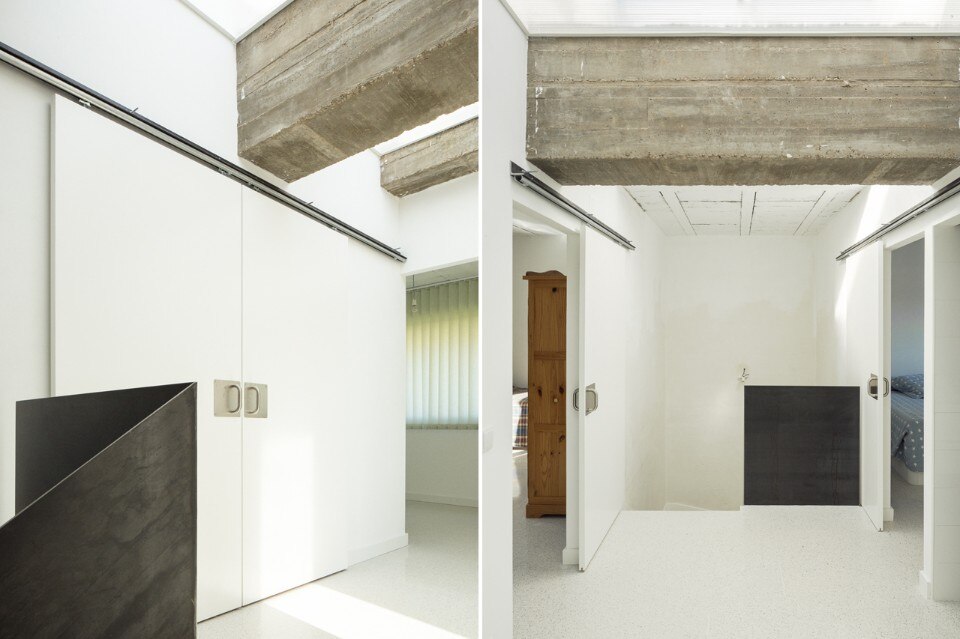 Moisés Puente, Javier Ramos Morán, House in an Orchard, Villarroañe (León), Spain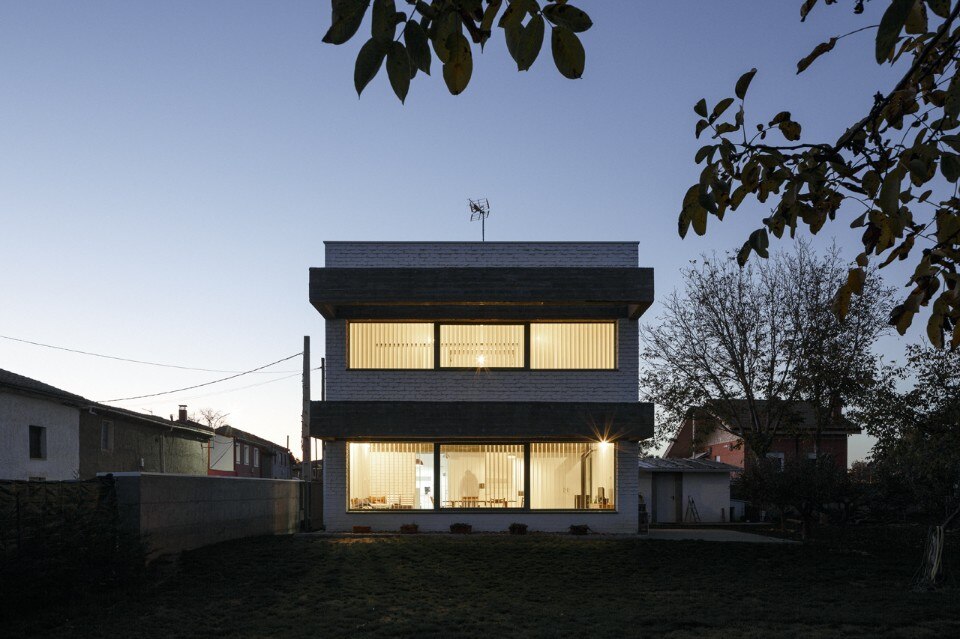 Moisés Puente, Javier Ramos Morán, House in an Orchard, Villarroañe (León), Spain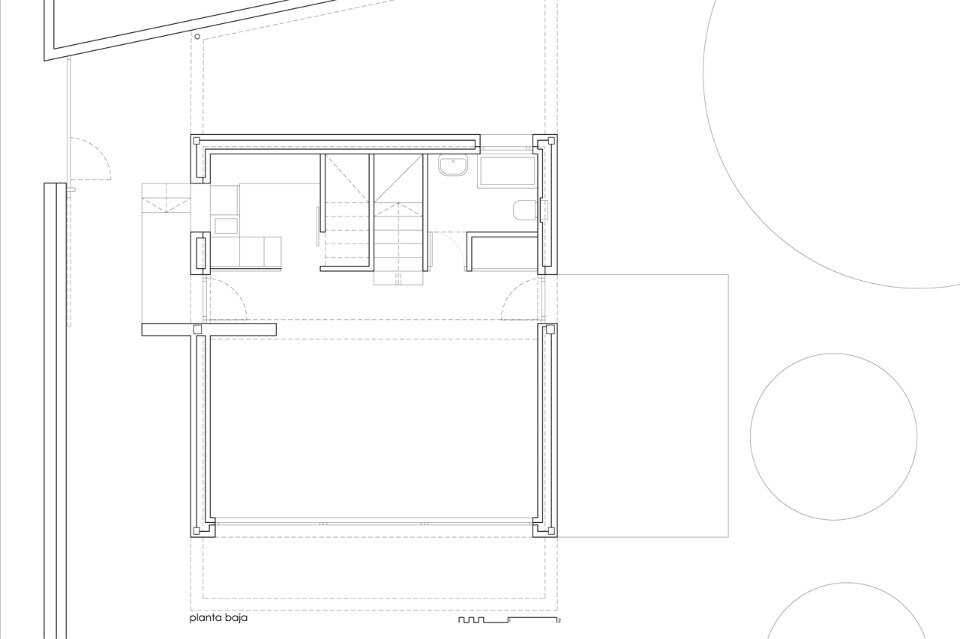 Moisés Puente, Javier Ramos Morán, House in an Orchard, Villarroañe (León), Spain. Ground floor plan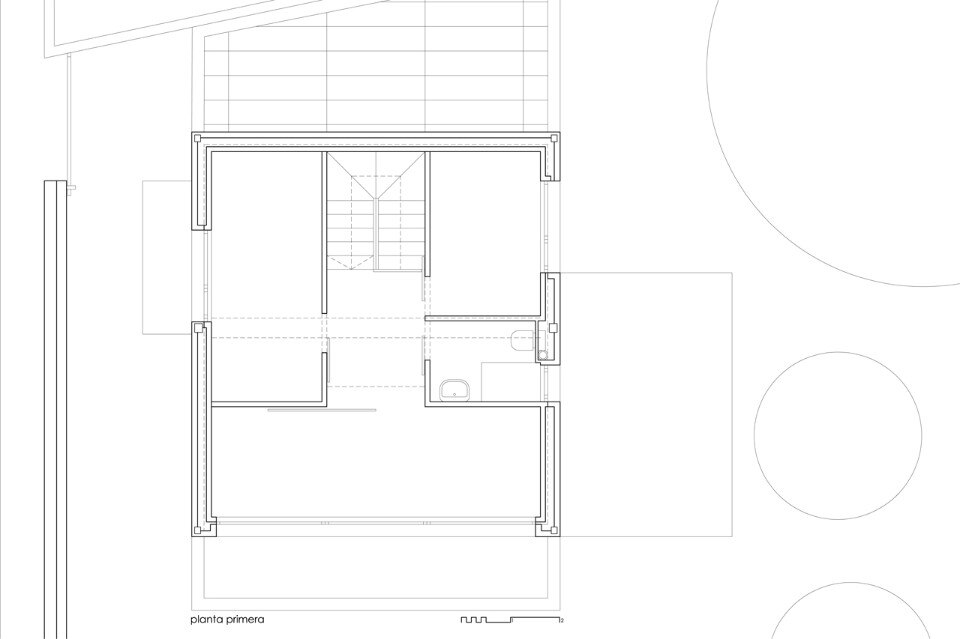 Moisés Puente, Javier Ramos Morán, House in an Orchard, Villarroañe (León), Spain. First floor plan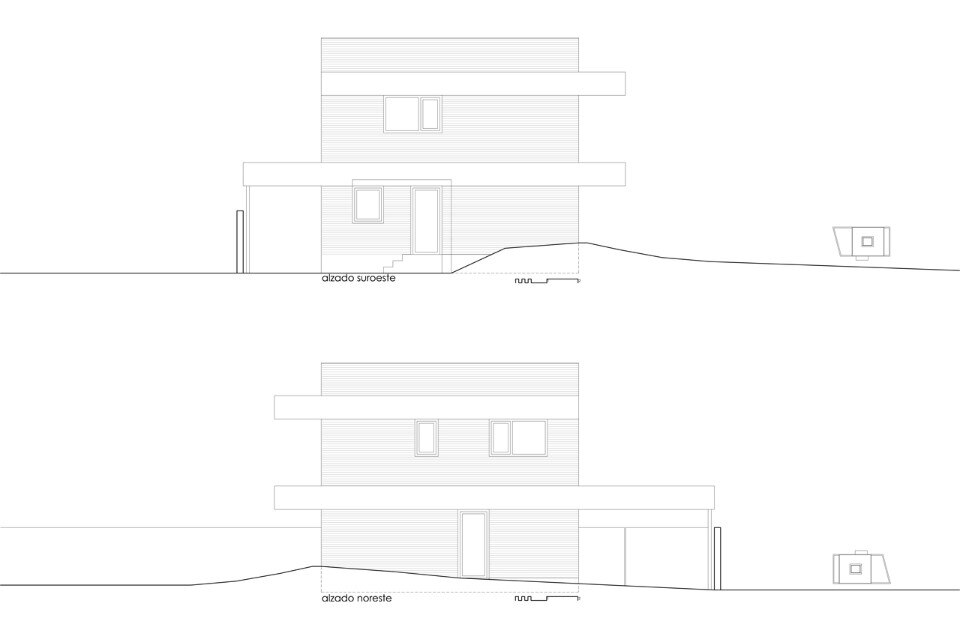 Moisés Puente, Javier Ramos Morán, House in an Orchard, Villarroañe (León), Spain. Elevations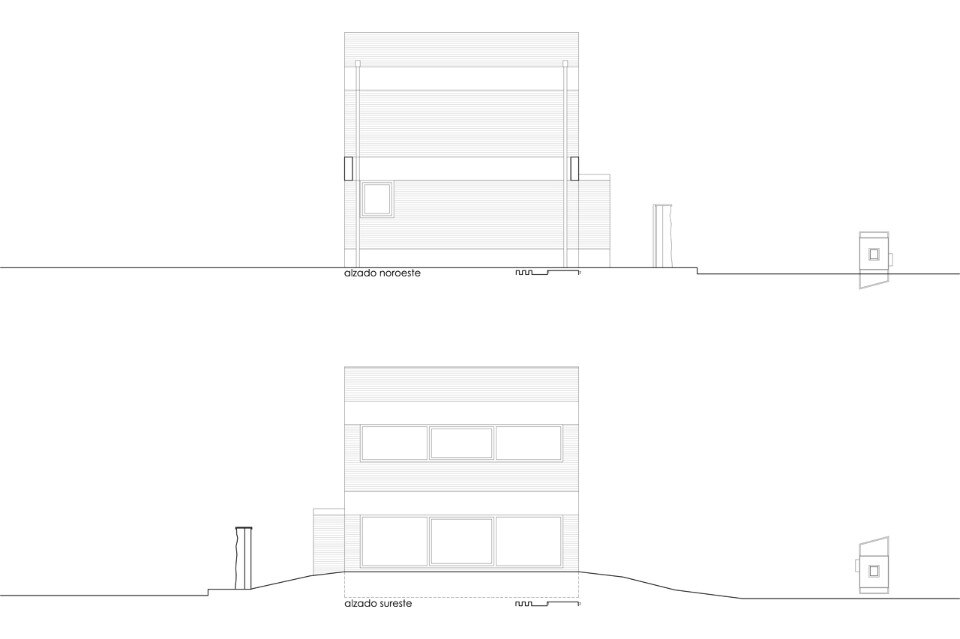 Moisés Puente, Javier Ramos Morán, House in an Orchard, Villarroañe (León), Spain. Elevations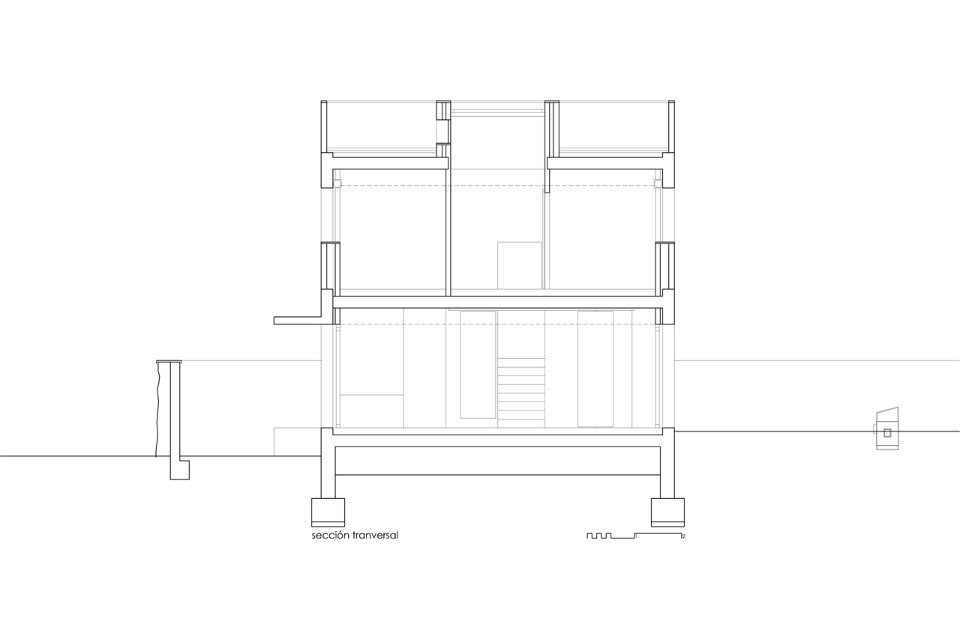 Moisés Puente, Javier Ramos Morán, House in an Orchard, Villarroañe (León), Spain. Section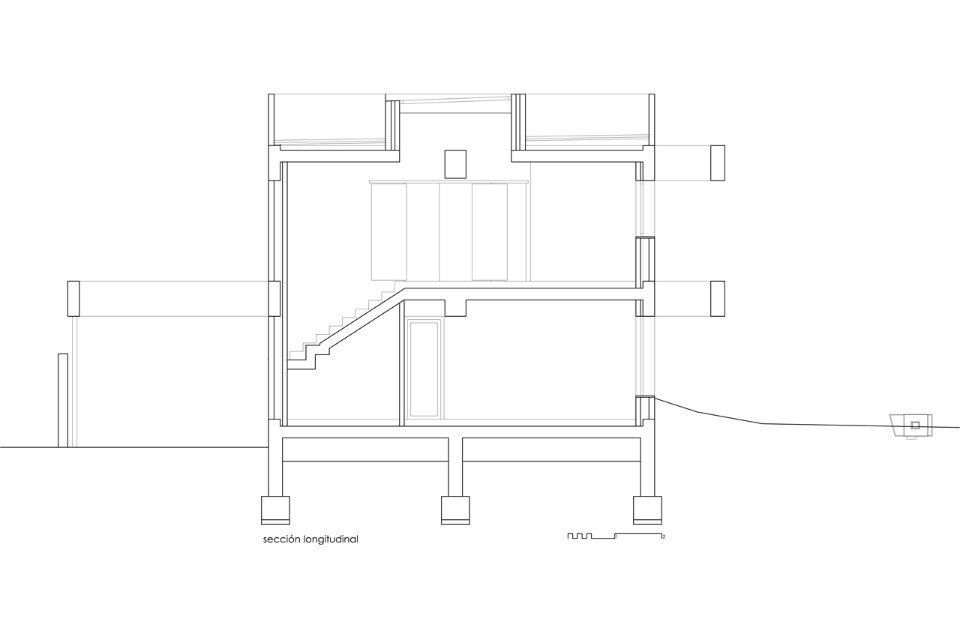 Moisés Puente, Javier Ramos Morán, House in an Orchard, Villarroañe (León), Spain. Section

House in an Orchard, Villarroañe (León), Spain
Program: single-family house
Architects: Moisés Puente, Javier Ramos Morán
Completion: 2015