Västermalms Atrium is a large residential project, located right next to Skanska's new headquarters in Kungsholmen, central Stockholm.
The project – which includes 165 apartments, underground parking, a kindergarten and additional spaces – consists of two large building-volumes, positioned in the shape of a V. Opening up towards southwest, the volumes frame a bright and quiet courtyard space.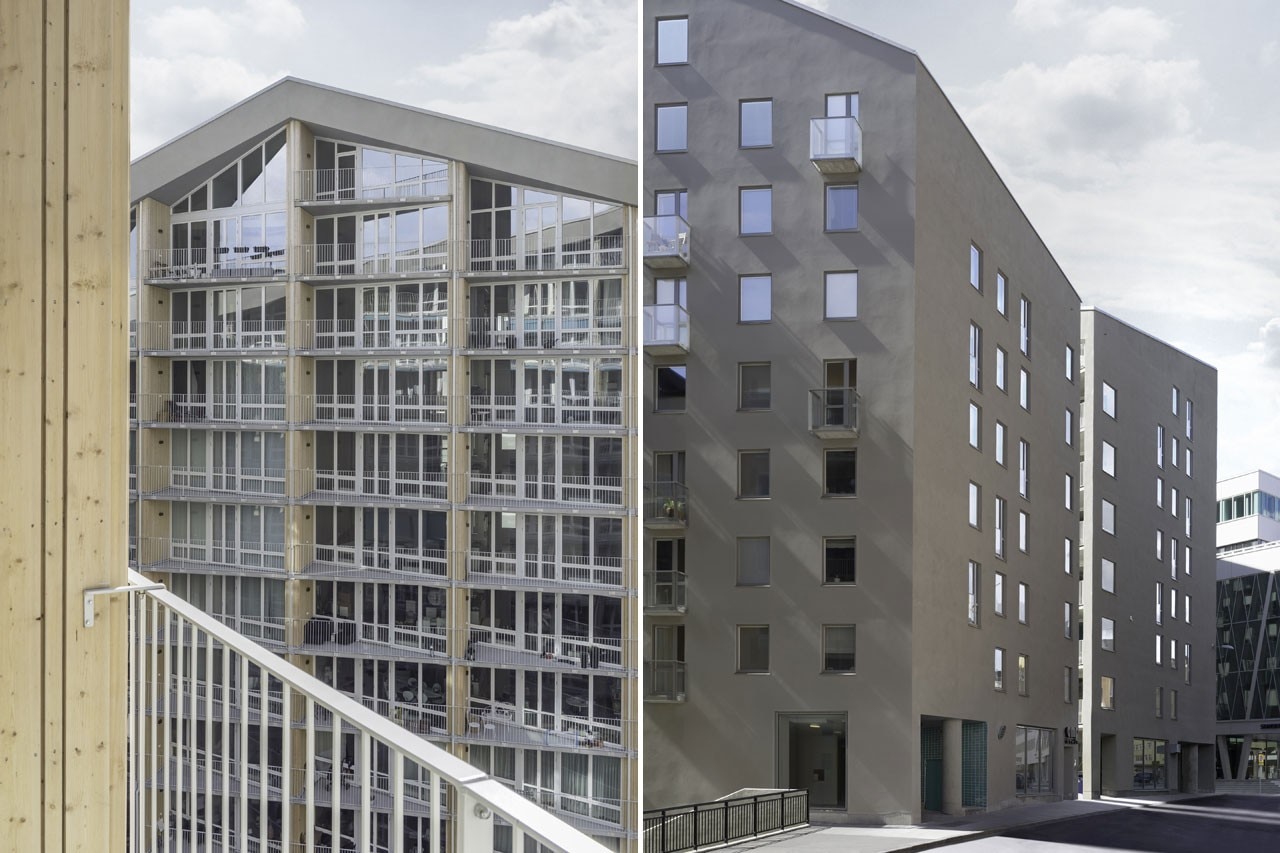 The height of the two buildings vary between 7 and 15 floors. The lowest parts are located close to the gables facing the road, whereas the tallest parts are located in the centre of each volume. Together, the two volumes form a characteristic skyline, changing as one move around the nearby urban environment.
Seen from the street, the two buildings appear both dense and robust, with bright grey plaster wrapping around the building exterior. Windows are sparse, partly due to the location of bedrooms. Each large bedroom is provided with a slim balcony, achieving visual variation in the facade. The grey colour of the facade is also repeated in the detailing, ensuring a visual continuity.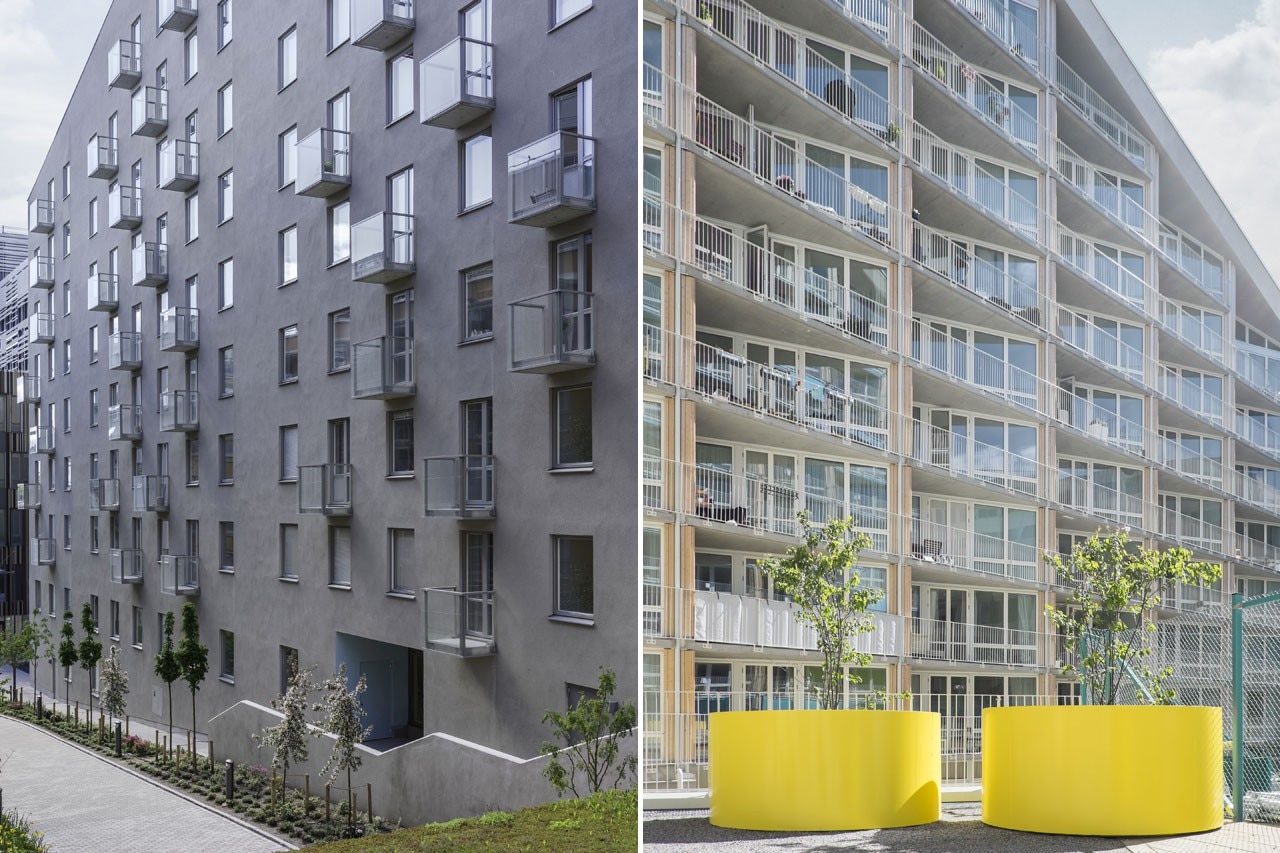 Seen from the courtyard, the approach is rather different. The facade is based upon modular and repetitive elements which in combination with generously glassed rooms and triangular balconies highlight an openness towards the courtyard – a distinct feature in the project. Grey plaster wraps around the edges, linking the two contrasting concepts.
The central courtyard is terraced, starting at the road, stepping down towards Lustgårdsgatan. Treated as an integral part, the kindergarten-roof is also included in the courtyard terracing.
The internal plan is generally organised with three apartments surrounding a staircase; a two-room, three-room and four-room apartments. Double height attic apartments are located on the top floor, taking advantage of the sloping roof. All of the apartments in the building face the central courtyard.

Västermalms Atrium, Stockholm, Sweden
Program: residential building
Architects: Joliark
Architects in charge: Per Johanson
Design team: Cornelia Thelander, Elin Rosenberg, Lars Kockum, Cornelia Lindlöf, Kajsa Paulsson
Client: Skanska Nya Hem
Area: 17,000 sqm
Completion: 2015