From the clearing atop a promontory you can contemplate the Lake Heron, which is about 60 meters below. Small but sinuous, it gave the impression that a meander hid the invisible part of a larger lake. The silhouette of the mountains looms in the distance.
As soon as the first sketches were drawn, the idea was to create a plateau where the inhabitants could enjoy the view.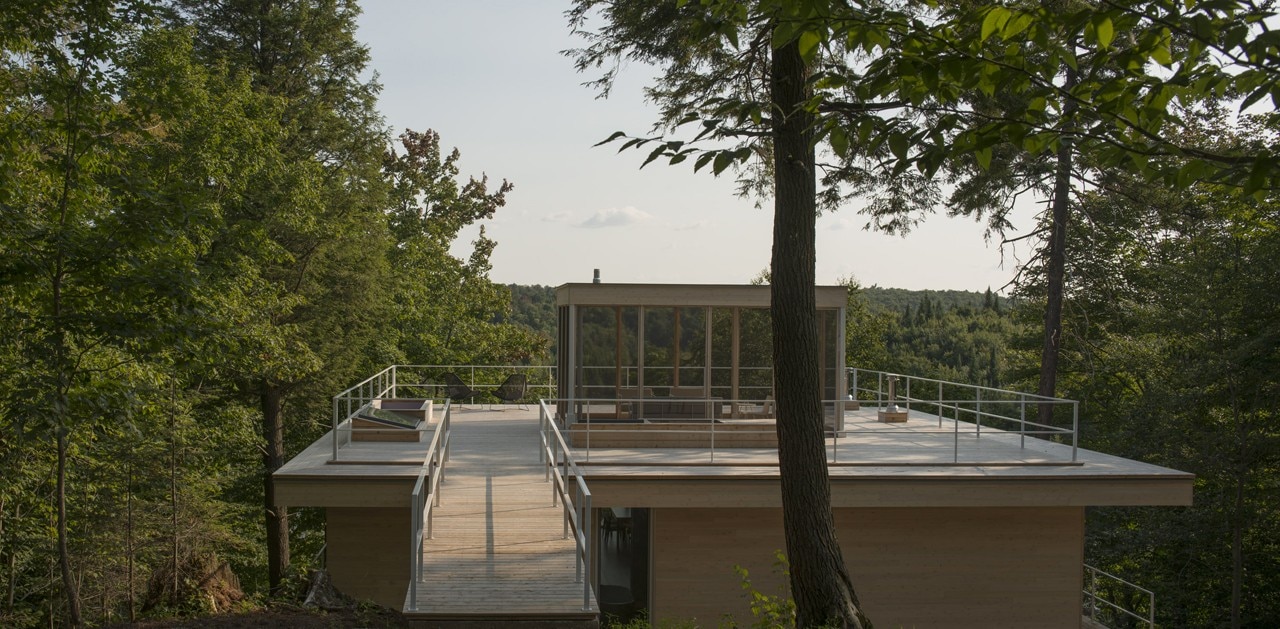 This large terrace captures the sun as well as has a view on the lake. Unaware that the home is below, it is accessed from the top. This surface therefor serves as roofing. The needs of the house are based on a lower plane, placed on very thin columns to give the impression that the inhabited space floats, almost as if in levitation. The structural frame consists of nine squares each of four meters large and wide. The house is accessed at street level, then there is a walkway on the side to reach a small outdoor terrace. The rooms are located on the hillside while the other rooms benefit from the opening of the landscape that seems amplified by large windows. The location and the simple volume of the Grand Plateau make it a place where you can enjoy a new perspective on the lake.

Le Grand Plateau, Lake Heron, Canada
Program: single-family house
Architects: Atelier Pierre Thibault
Design Team: Pierre Thibault & Jérôme Lapierre
Area: 153 sqm
Completion: 2014