Curators of the German pavilion at the 2014 Venice Architecture Biennale, Alex Lehnerer and Savvas Ciriacidis (Ciriacidis Lehnerer Architekten GmbH) have responded to Rem Koolhaas's proposed theme "Absorbing Modernity 1914-2014" by reconstructing a full-scale replica of part of a symbolic piece of architecture for Germany from the last century, inside the pavilion at the Giardini. 
Openly embracing Koolhaas's idea of approaching it through historical and architectural research, the building chosen is the Kanzlerbungalow, the residence of the German Chancellor in Bonn, capital of the Federal Republic until 1999.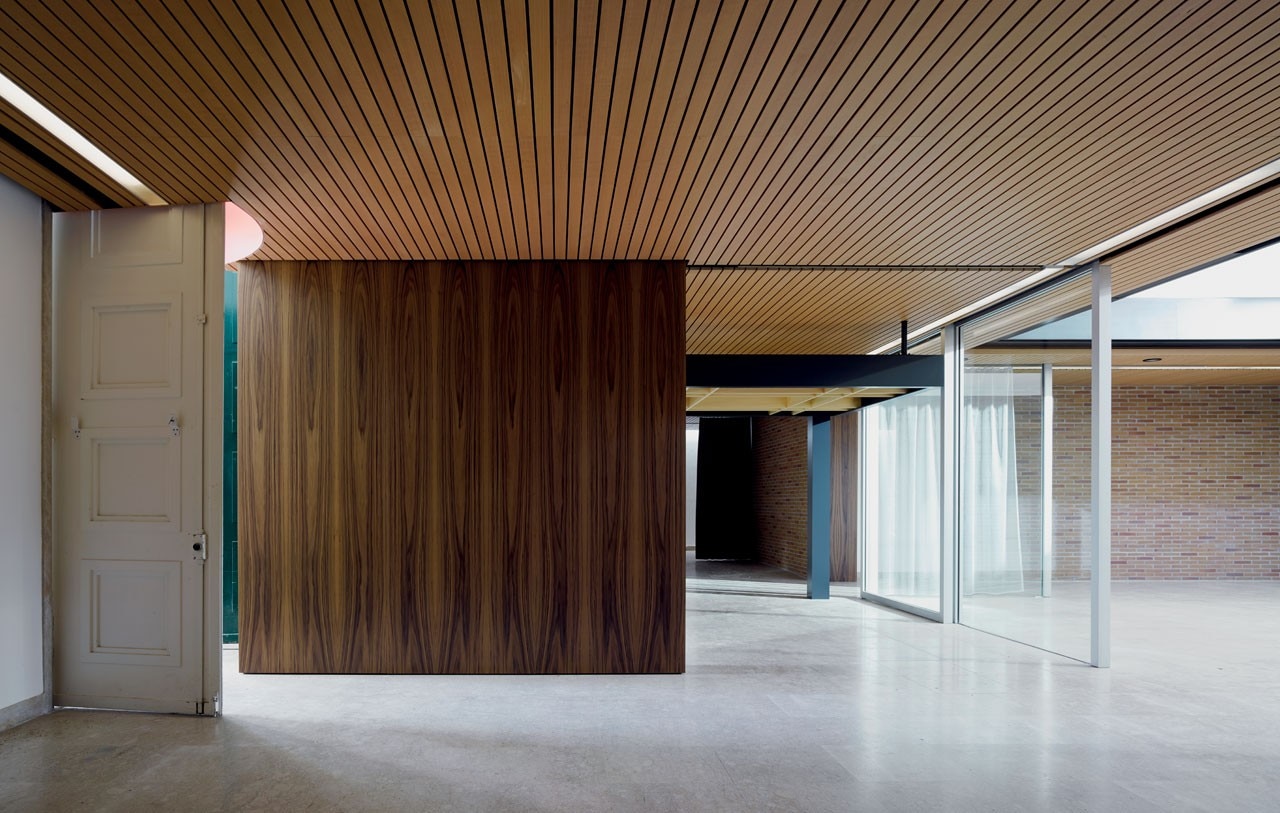 Built by architect Sep Ruf in 1964, also the year of the last significant renovation of the German pavilion, the Chancellor's residence was a constant presence in the media and thus perceived by the population as the "living room of the nation", up until 1999 when Bonn gave way to Berlin as the capital of Germany. In that moment, the Bungalow lost its reason for being and while remaining intact and well-conserved, fell immediately into oblivion.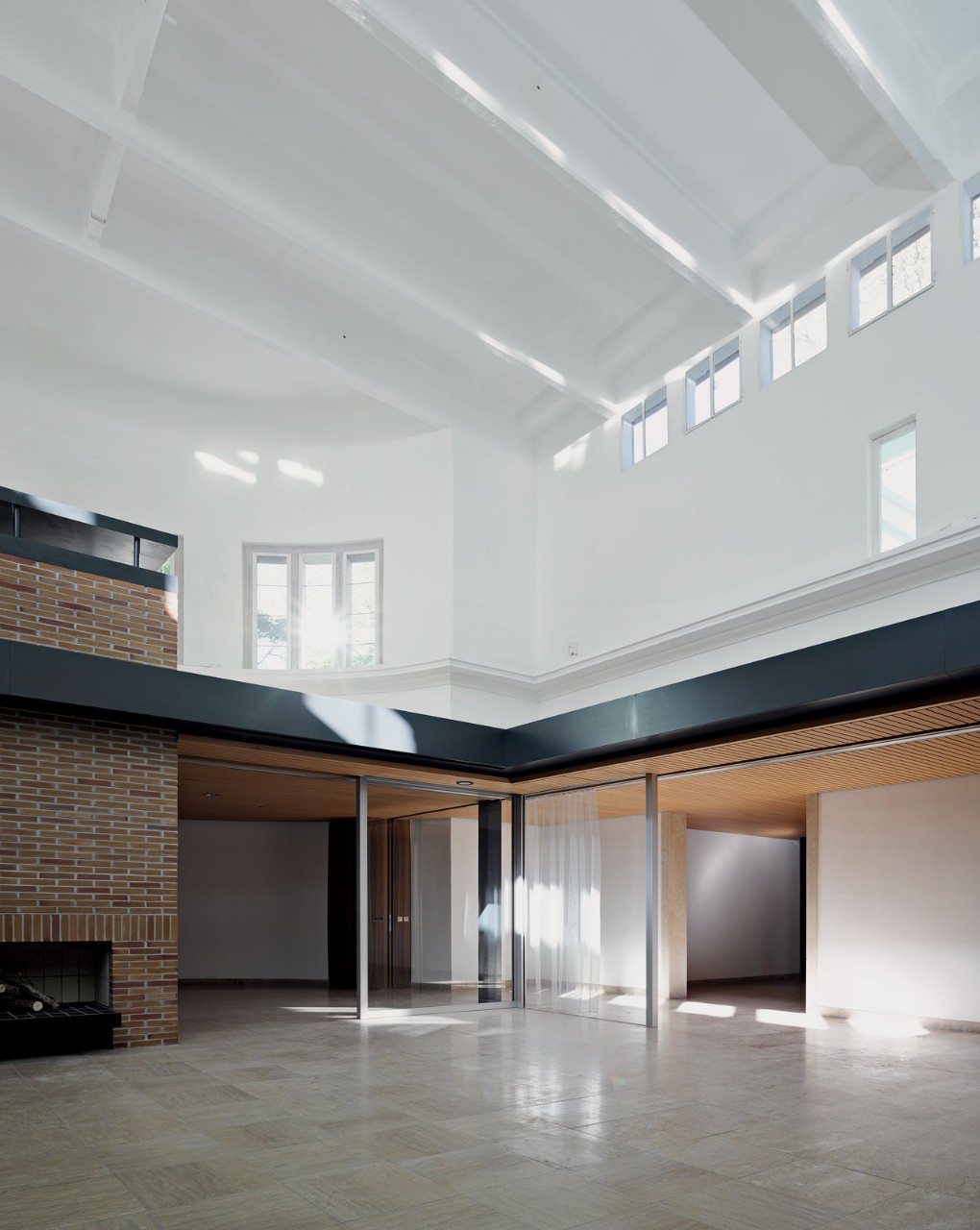 This, according to the curators, was a process that transformed the building into an abstract concept and as such moveable, ubiquitous, enabling it to be reproduced inside the pavilion at the Giardini, in such a way that the two buildings are presented as being inextricably linked yet at the same time clearly recognisable in terms their identity, in each case so pronounced.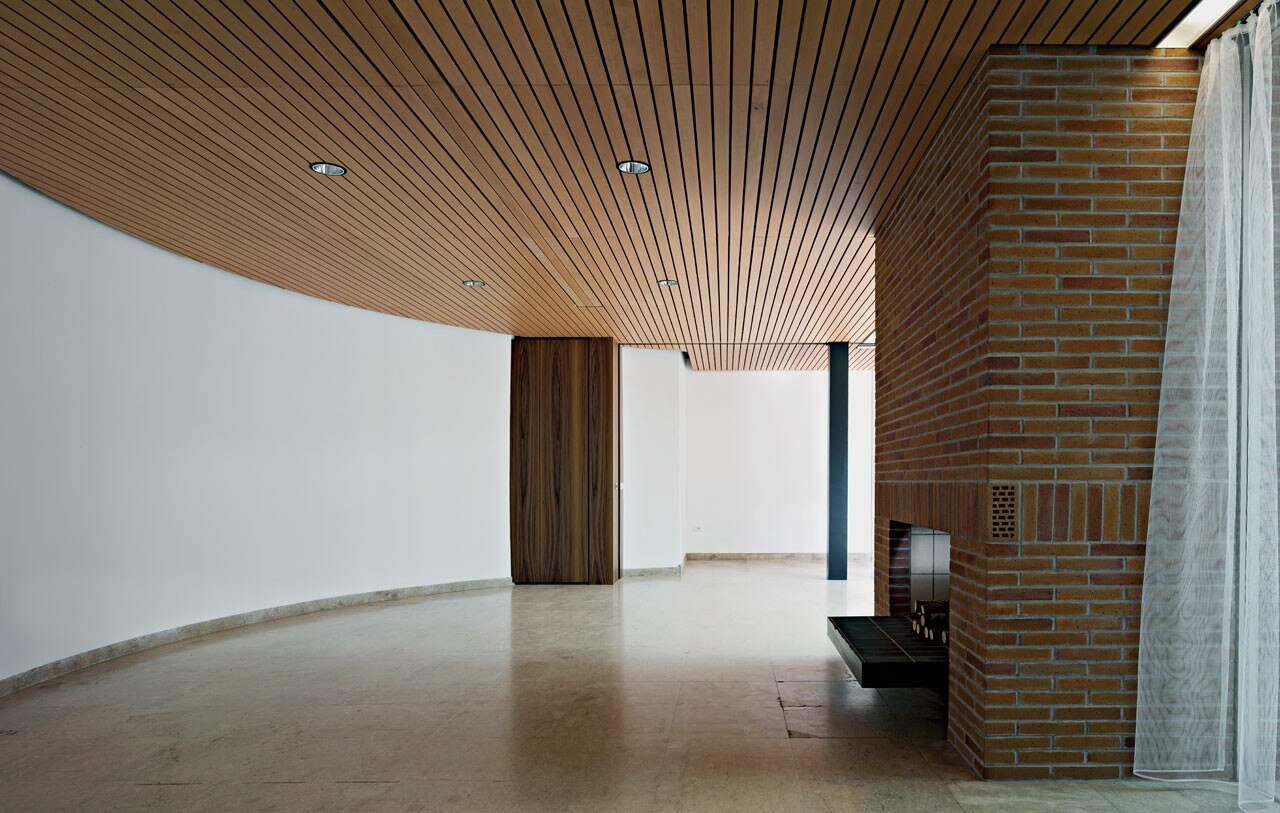 In this way, each of the two buildings questions the other: what function have the glass walls of the Bungalow, made to represent opening towards the outside and the desire to look far, now that they are enclosed within the blank, white walls of the pavilion? The intention is therefore that the tension generated by the fusion of the two buildings becomes an opportunity for reflection and discussion with regards to the attitude of States and in particular the delicate role of European nations – and Germany in this case – within the current political scenario.

The installation examines therefore the role and the self-portrait of Germany as a nation and as part of Europe, inviting reflection on this question that today is no less relevant than it was fifty years ago.

Germany
Bungalow Germania
Commissioners: Alex Lehnerer, Savvas Ciriacidis (CIRIACIDISLEHNERER Architekten)
Location: Padiglione ai Giardini
View of the German Pavilion "Bungalow Germania"
View of the German Pavilion "Bungalow Germania"
View of the German Pavilion "Bungalow Germania"
View of the German Pavilion "Bungalow Germania"
View of the German Pavilion "Bungalow Germania"
View of the German Pavilion "Bungalow Germania"
View of the German Pavilion "Bungalow Germania"