Curated by Ori Scialom, Roy Brand, Keren Yeala-Golan, Edith Kofsky, the Israeli pavilion presents a visual interpretation of the contrast between the modernist plan for organising the territory of the State of Israel (Sharon plan, 1951) and the extent to which this abstract drawing has effectively taken root, developing in adherence with the reality of the place, or the opposite, remaining an intention on paper.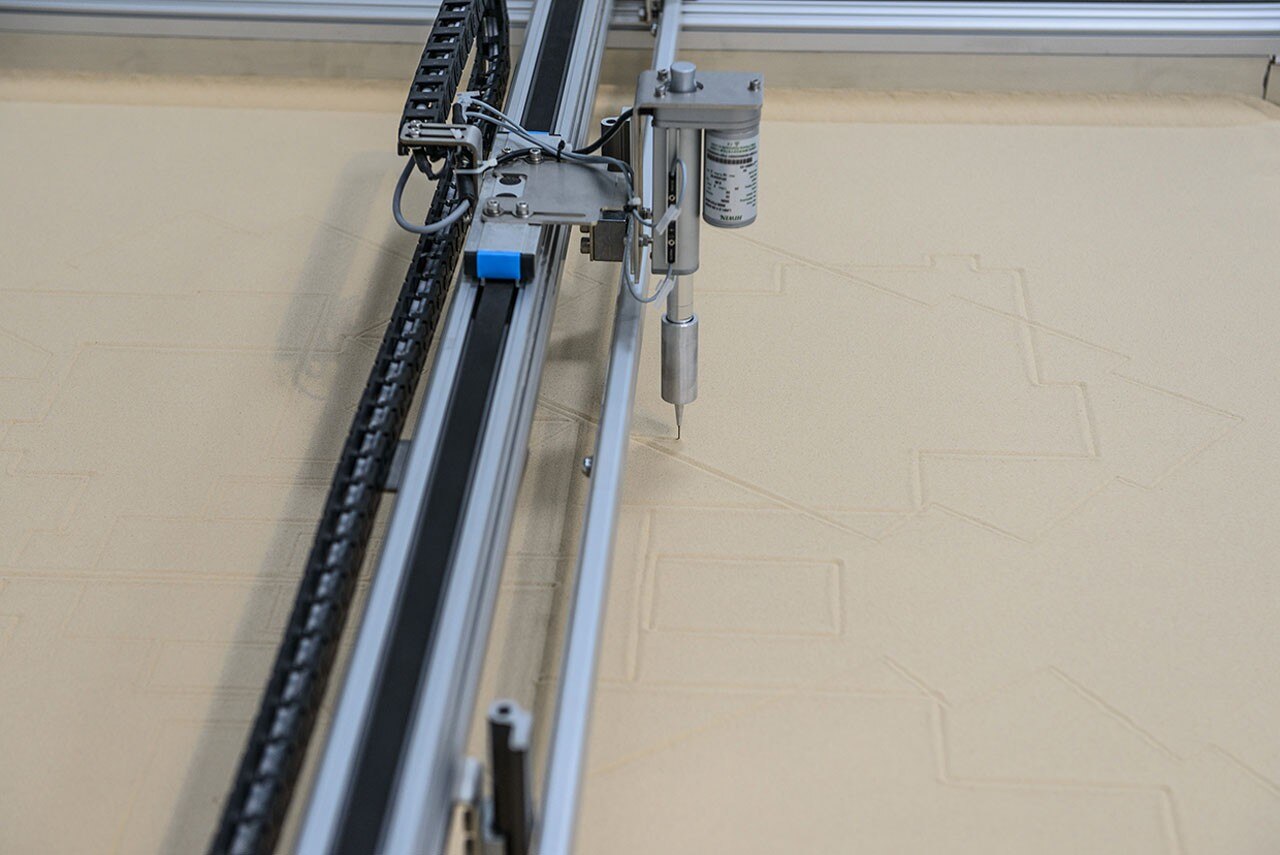 The discrepancy between a top-down master-plan and its actual effectiveness and practical application on a land that is so complex and articulated on a political, social and geographic level is represented via "sand printers". These CNC routers draw in the sand (in Hebrew the word for sand has a strong phonetic similarity and semantic association with the term work) the map of Israel and the planned settlements via a repeated operation in which lines in the sand are drawn and then erased, continually moving between a desire to lay foundations and the effective ability to engrave and furrow the land in the Israeli state.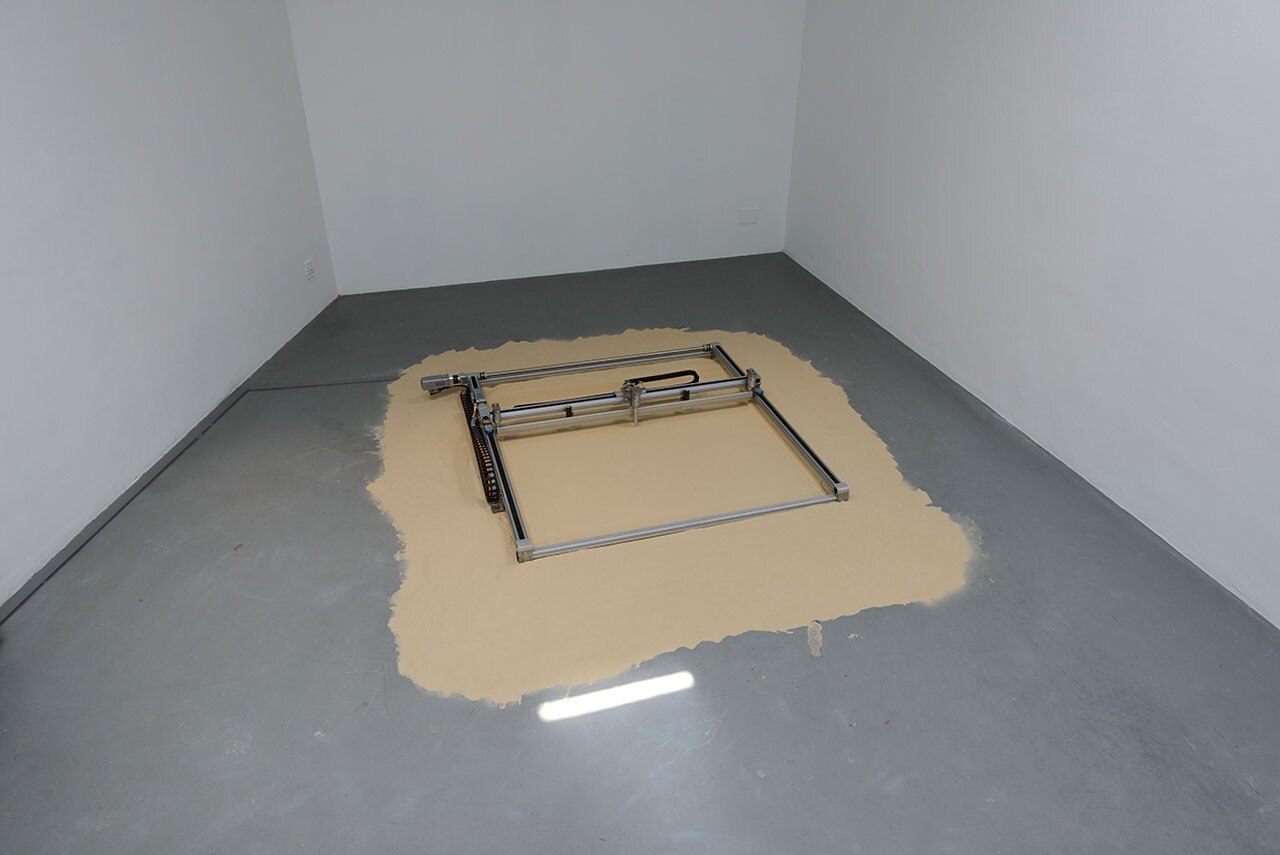 The "sand printers" work simultaneously and in parallel at three project scales, the territorial one, the district or standard unit and the architectural. The typological design of the collective dwelling unit is replicated through codified variants and their overlaying one on the other relates to the abstract character of the Modernist project and its poor adherence to an inconsistent ground such as sand.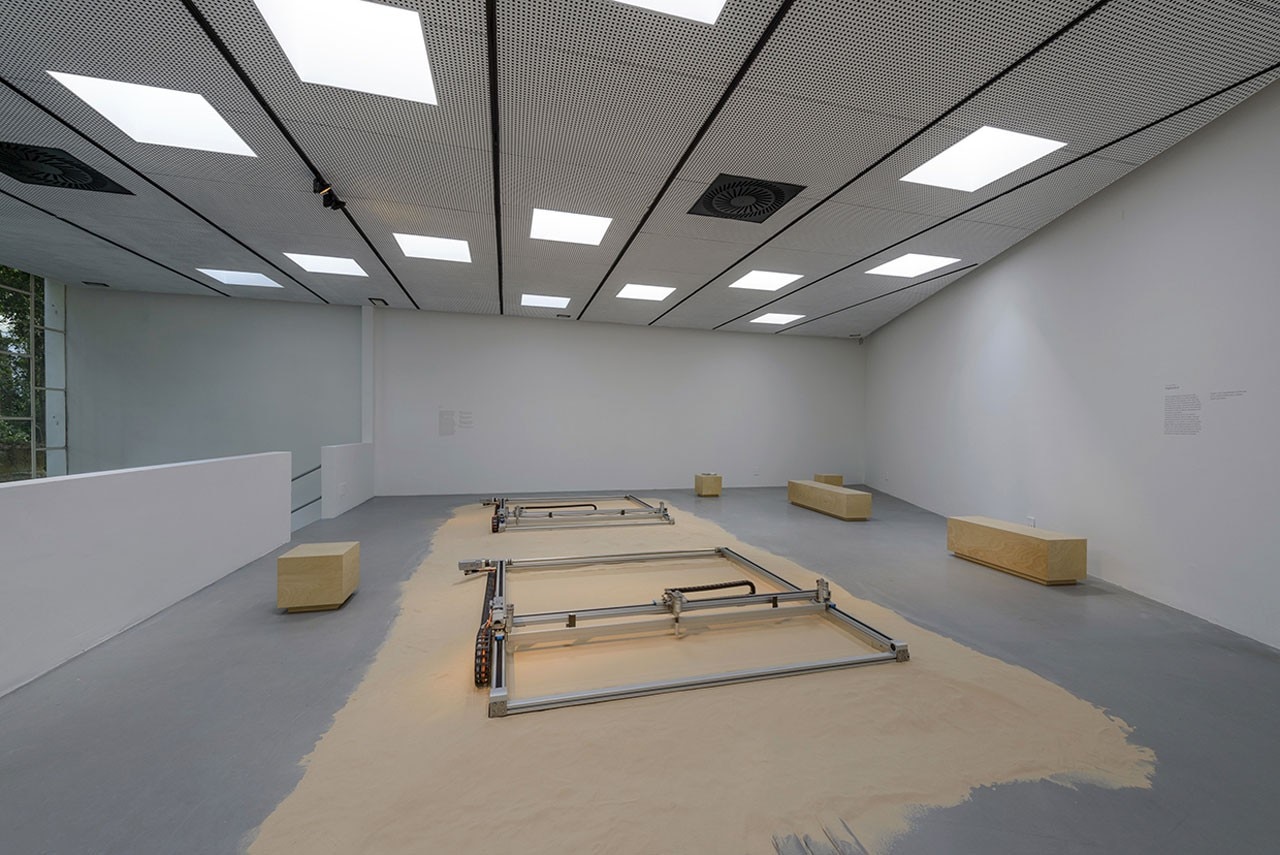 Israel
The Urburb
Ori Scialom, Roy Brand, Keren Yeala Golan
Commissioners: Michal Gov, Arad Turgeman.
Curators: Ori Scialom, Roy Brand, Keren Yeala Golan.
Co-curatore: Edith Kofsky.
Location: Padiglione ai Giardini