Sanitas Studio was commissioned to do landscape design for High rise condominium on Sukhumvit Road in Bangkok.
Apart from Landscape design for facility level and garden on ground floor, they were asked for landscape design approach on the facade of 4 storeys carpark building.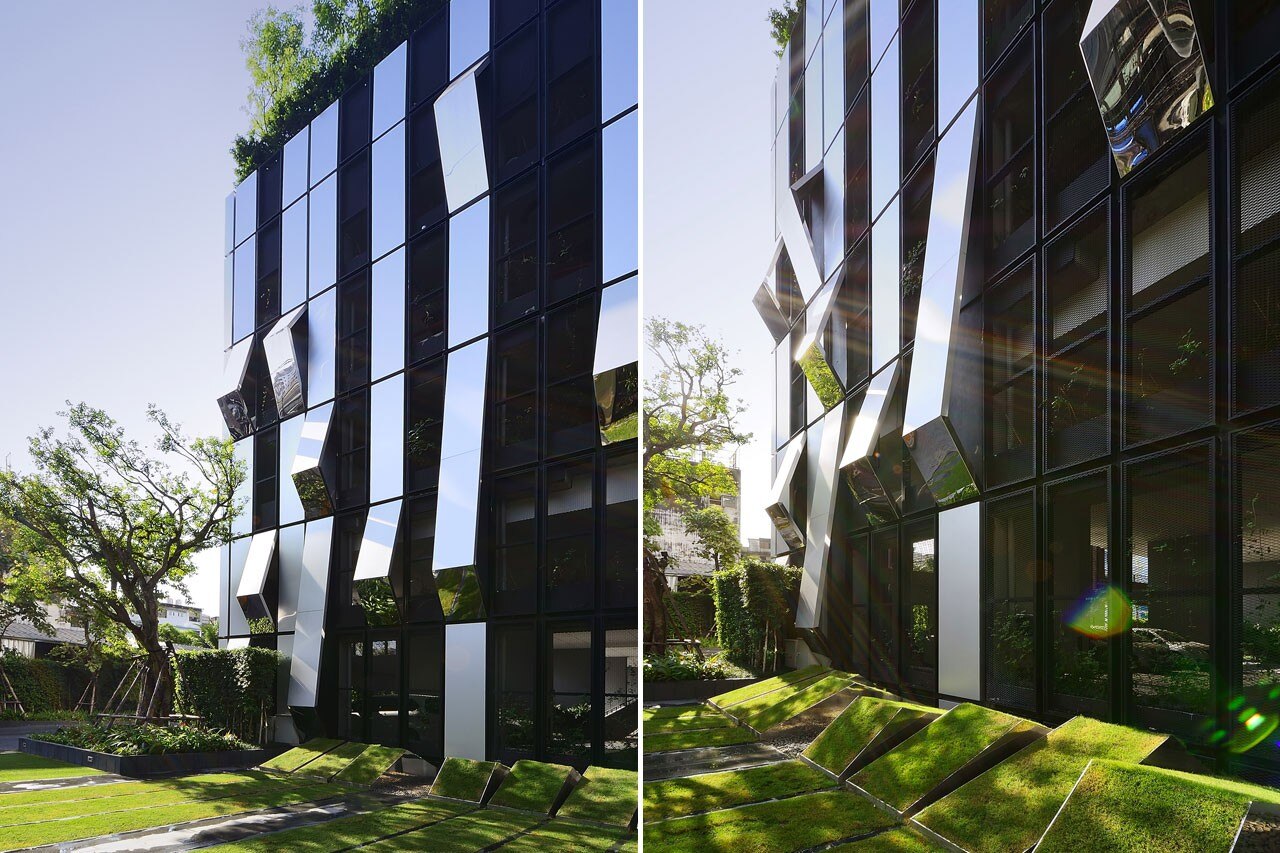 Located on Sukhumvit Road, the main road lining from city centre to other part of the country, Wyne Sukhumvit situates at the transition of a fast developing area.
Sanitas Studio's proposal considered the site as a Sanctuary and aims to integrate planting in every possible areas: a garden walk around the building foot print, a herb garden within a sculpture garden, vertical garden on the building's facade and a rustic garden on swimming pool level.
The idea was to encourage people to see the importance of nature and how it could improve their quality of life.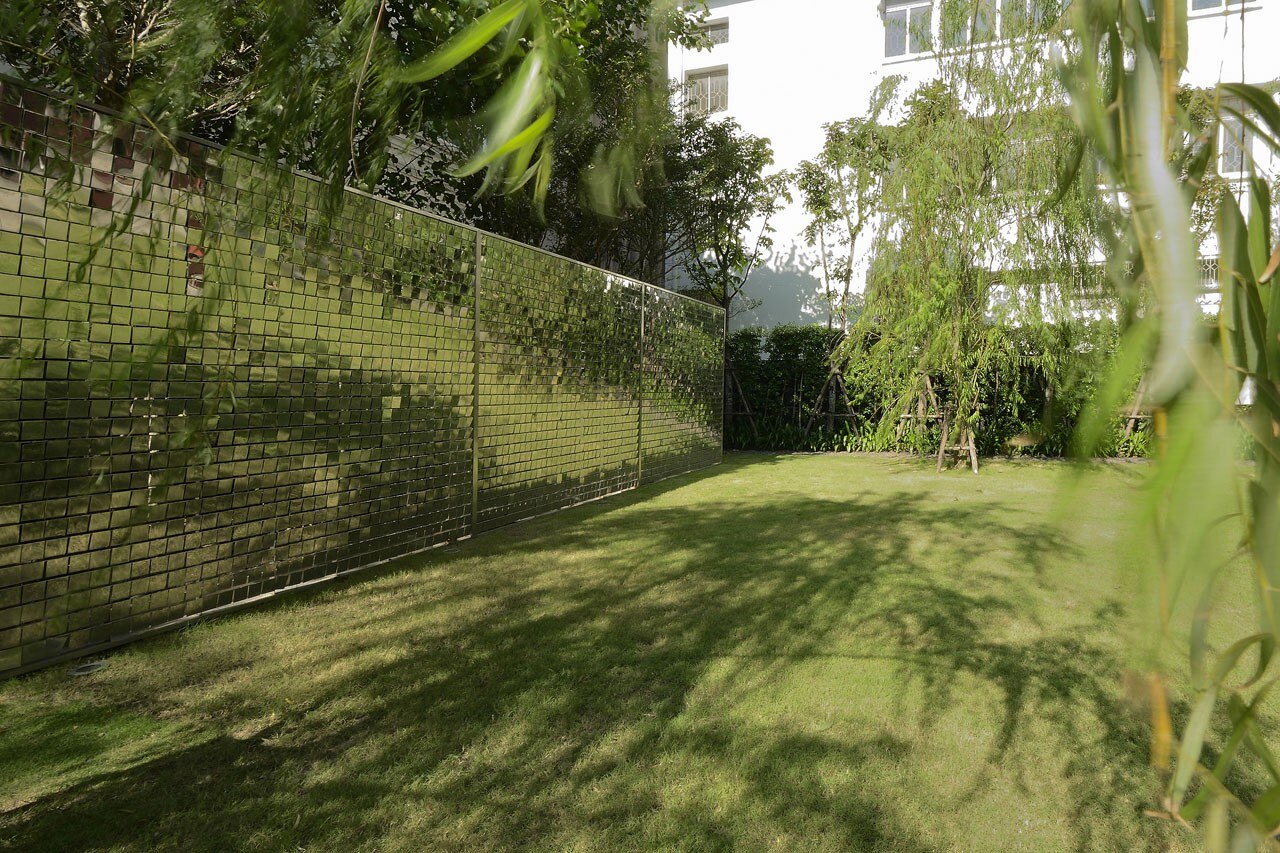 The landscape design was expressed in the form of "Revealing of Sanctuary"; the meeting point between nature and manmade. This design emphasizes the important of nature in urban life and questions the current balance between them. The contrast of contemporary skin of the building with wild plants was juxtaposed to provoke the consciousness of decreasing nature.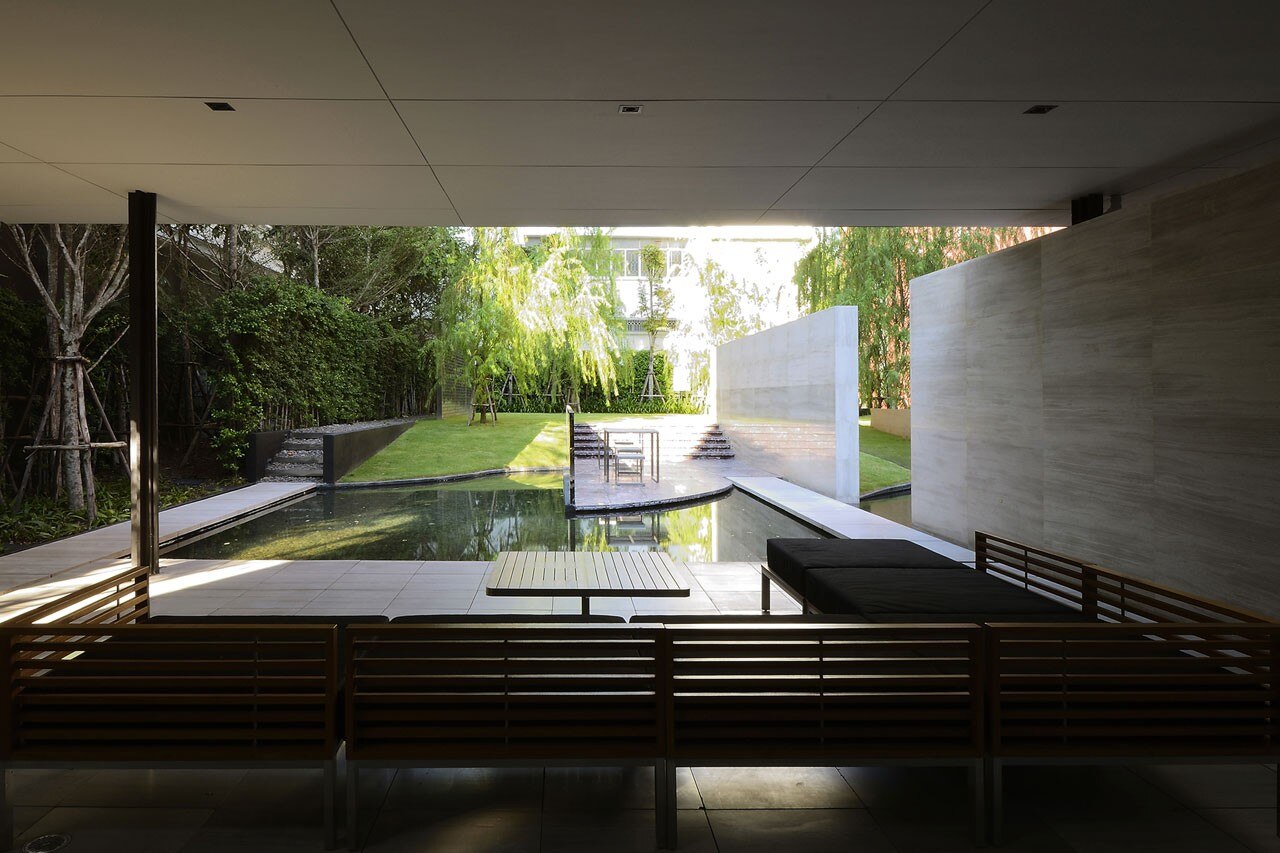 At Wyne, Sanitas Studio has created a series of rich detailed garden spaces from the front plaza, a garden walk around the building, a sculpture garden, swimming pool garden on 5th floor and sky garden on 27th floor.
Soft planting also plays an important role: nurturing the space, providing shade for outdoor function space and decreasing temperature, which is crucial in tropical countries.

Sanitas Studio also proposed a vertical garden on the front facade of 4 storeys carpark building in order to create a better environment to surrounding neighbourhood and decrease the temperature of the building by buffering the glaring heat, and providing ventilation at the same time.

Wyne, Bangkok, Thailand
Program: garden, vertical garden and sculpture garden
Landscape Architect: Sanitas Studio
Architect: DB Studio
Client: Sansiri
Completion: November 2012