This house was designed by Hiroyuki Shinozaki Architects for a family of three in a residential area of Tochigi, Japan.
Each space is divided by the stone wall, mined locally, and by the arcs supporting the big roof.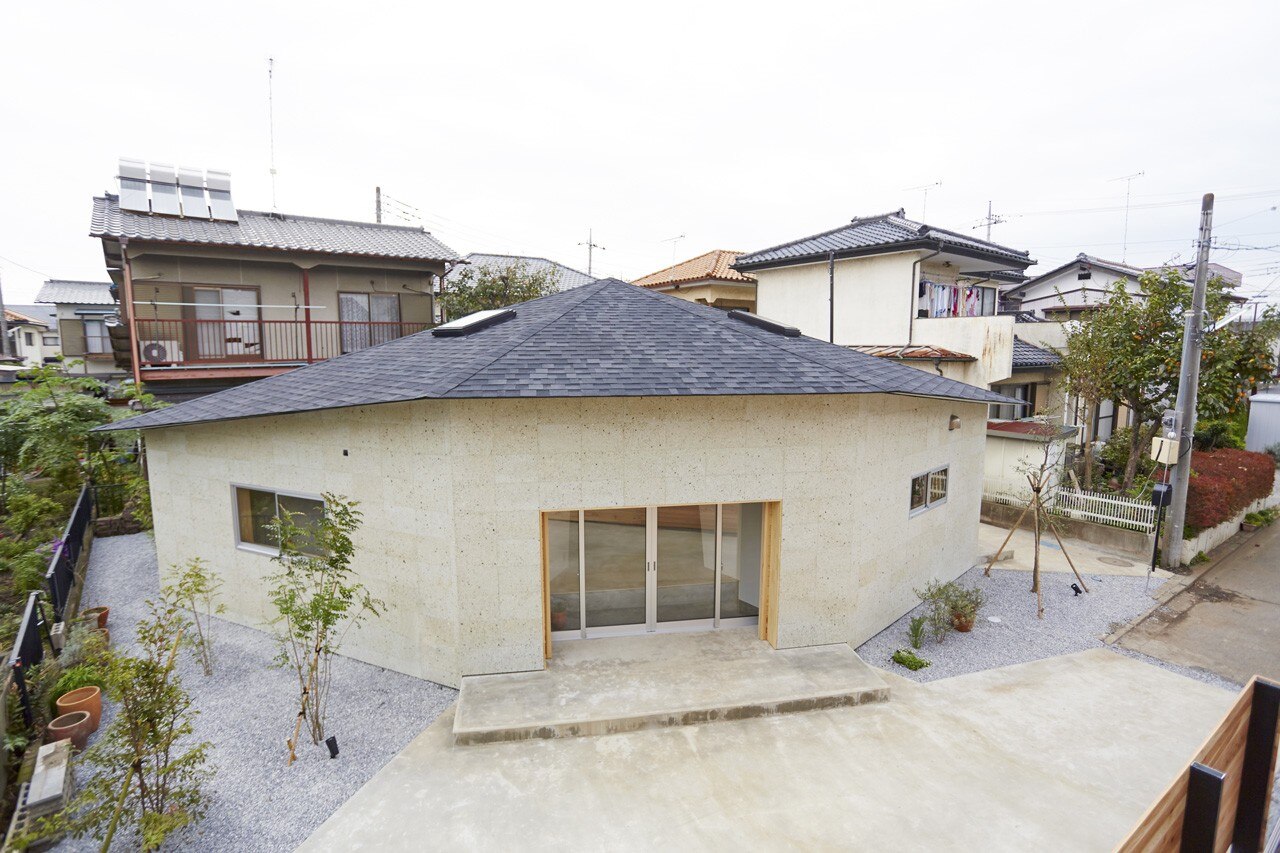 The house volume has been conceived as an enclosure opened on each side to connect the interior with the surrounding context and to offer a view on the garden.
The interior walls spread radially from the center, supporting the big roof and creating a big open space in the center of the house. The slope of the roof and the deformed enclosure create different perspectives.

House I, Tochigi, Japan
Program: single family house
Architects: Hiroyuki Shinozaki Architects
Design team: Hiroyuki Shinozaki, Sota Matsuura, Tatsumi Terado Structural Studio
Structure engineer: Tatsumi Terado Structural Studio
Contractor: Masuken,Inc.
Area: 92 sqm
Completion: October 2013