Snøhetta was in 2007 commissioned to draw an office building with a site that lies on the west side of the Central Station in Bjørvika, in the "Barcode" area.
The two lowest floors of the building will have shops and refreshment areas, the belonging outdoor areas will have supplementary outdoor refreshment facilities. From the 2nd to 11th floor there will be offices and 12th to 15th floor will hold a canteen and conference rooms with adjacent green roof terraces.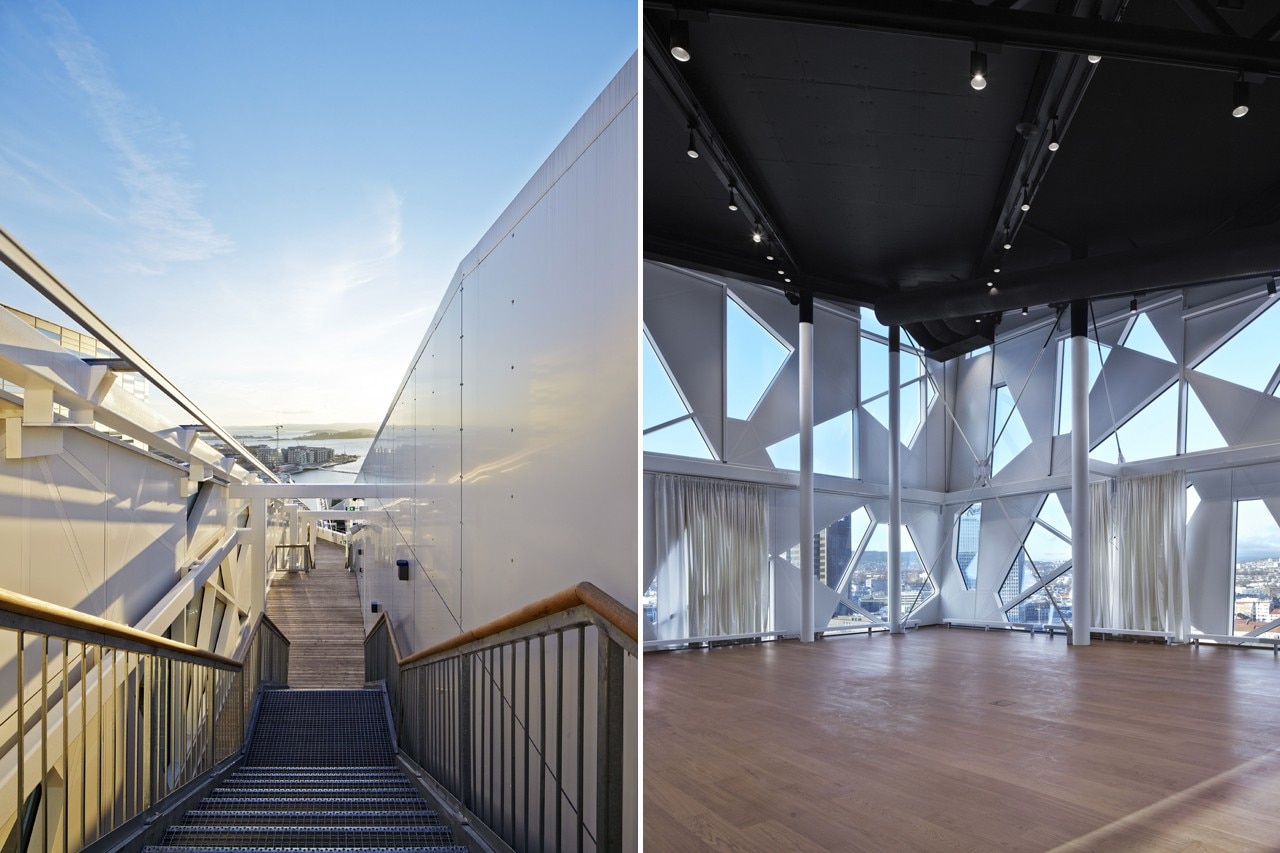 The building's design merges the internal program with the external limitations of the site and a desire to create a volume that has a sculptural form. The footprint and height of the building complies with the Barcode master plan principles for the area. The facades introduce a theme of surfaces crossing in horizontal and vertical planes, giving associations to lace fabric. The system of the facades is built up of only 4 different panels; despite its rationality the facade expresses richness.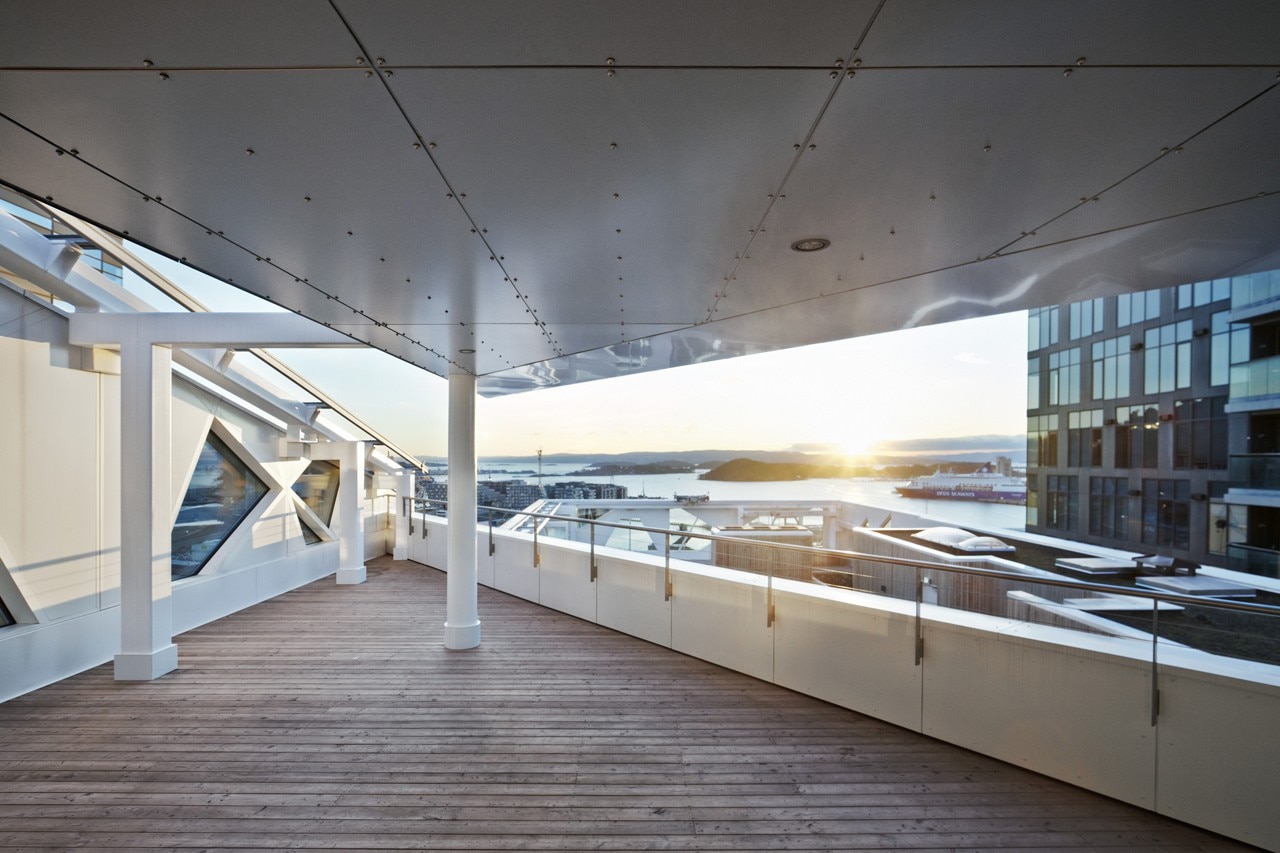 A sight corridor in the planning regulations of Barcode limits the height of the buildings in an area that cuts diagonally across the roof in the transverse direction of the volume. Another cross direction is made on the ground level, enabling the pedestrians from Oslo Central to cross the building. This pedestrian route also conveys the difference in street level between the Central Station area and the lower level towards Dronning Eufemias street.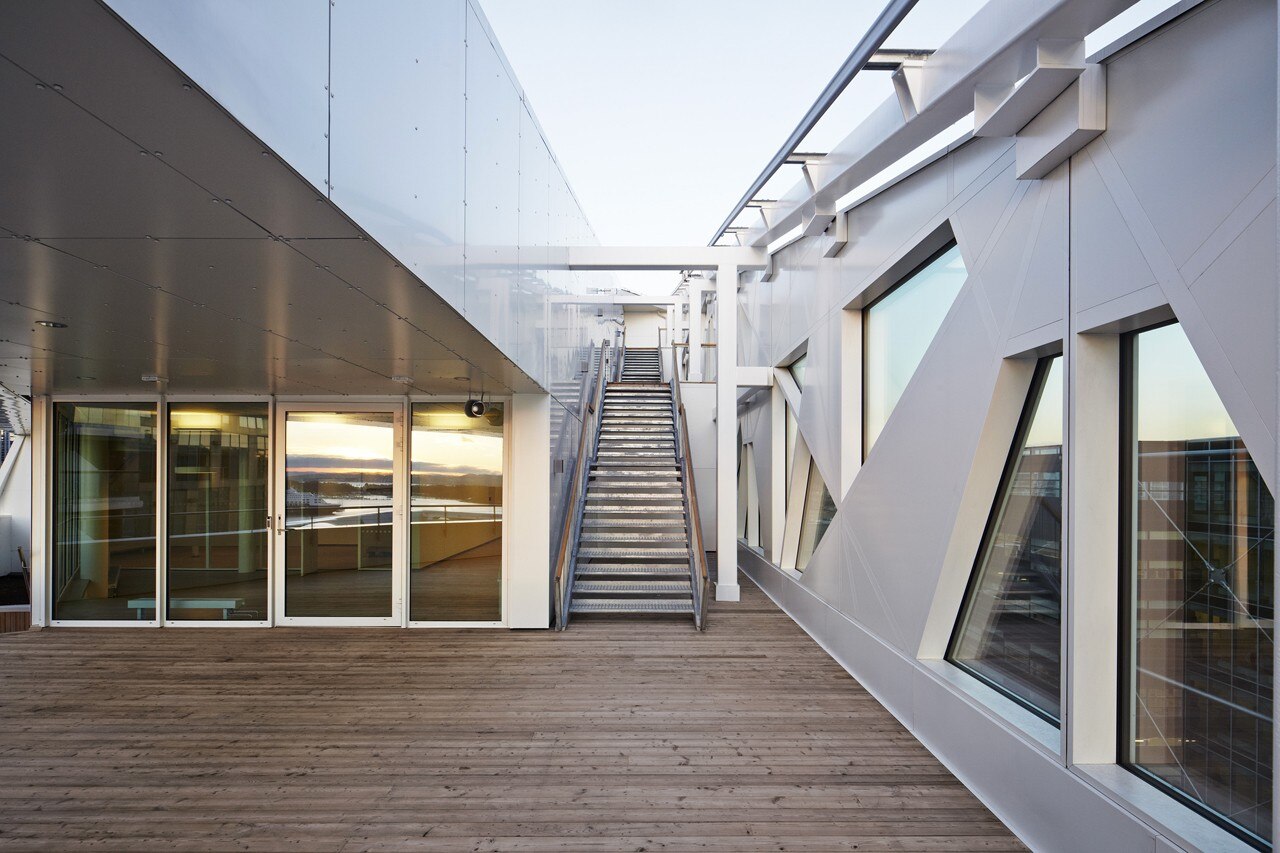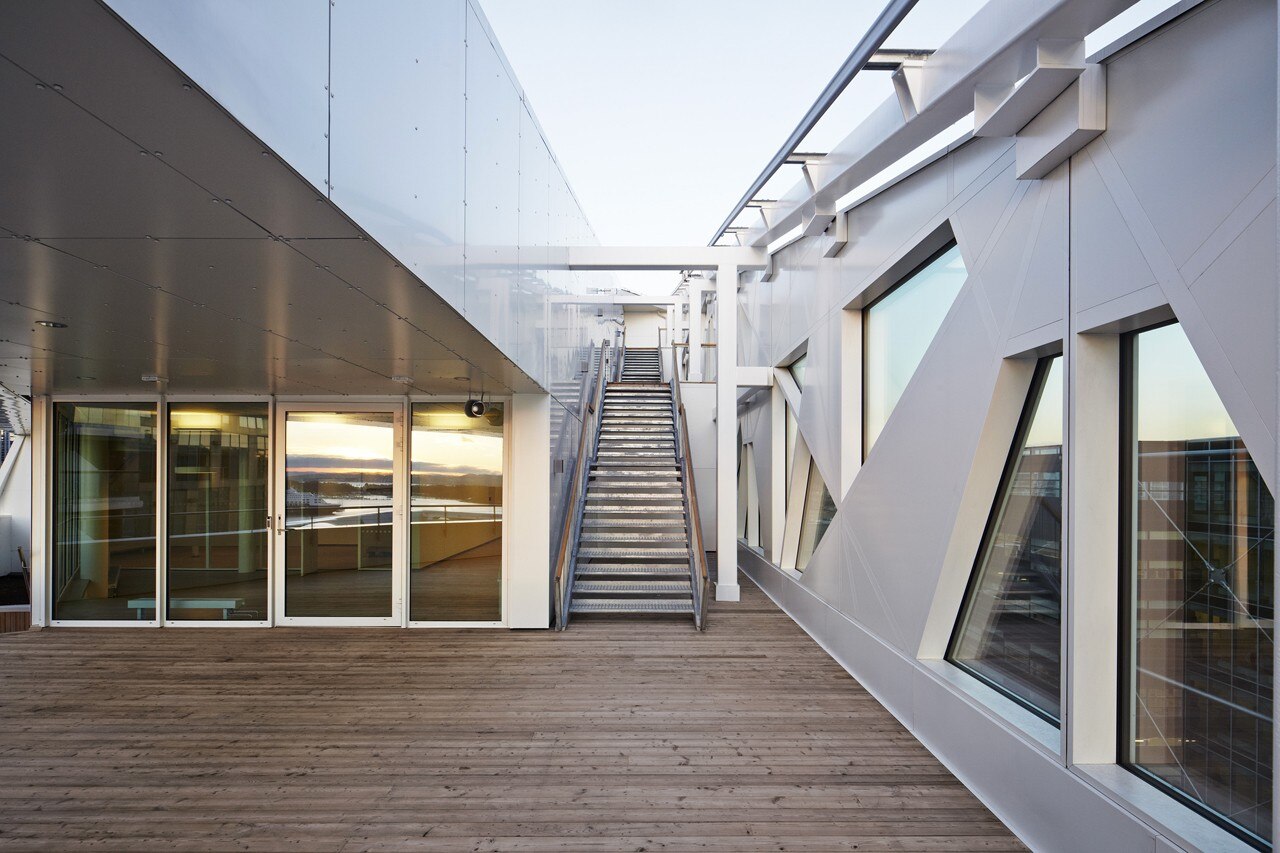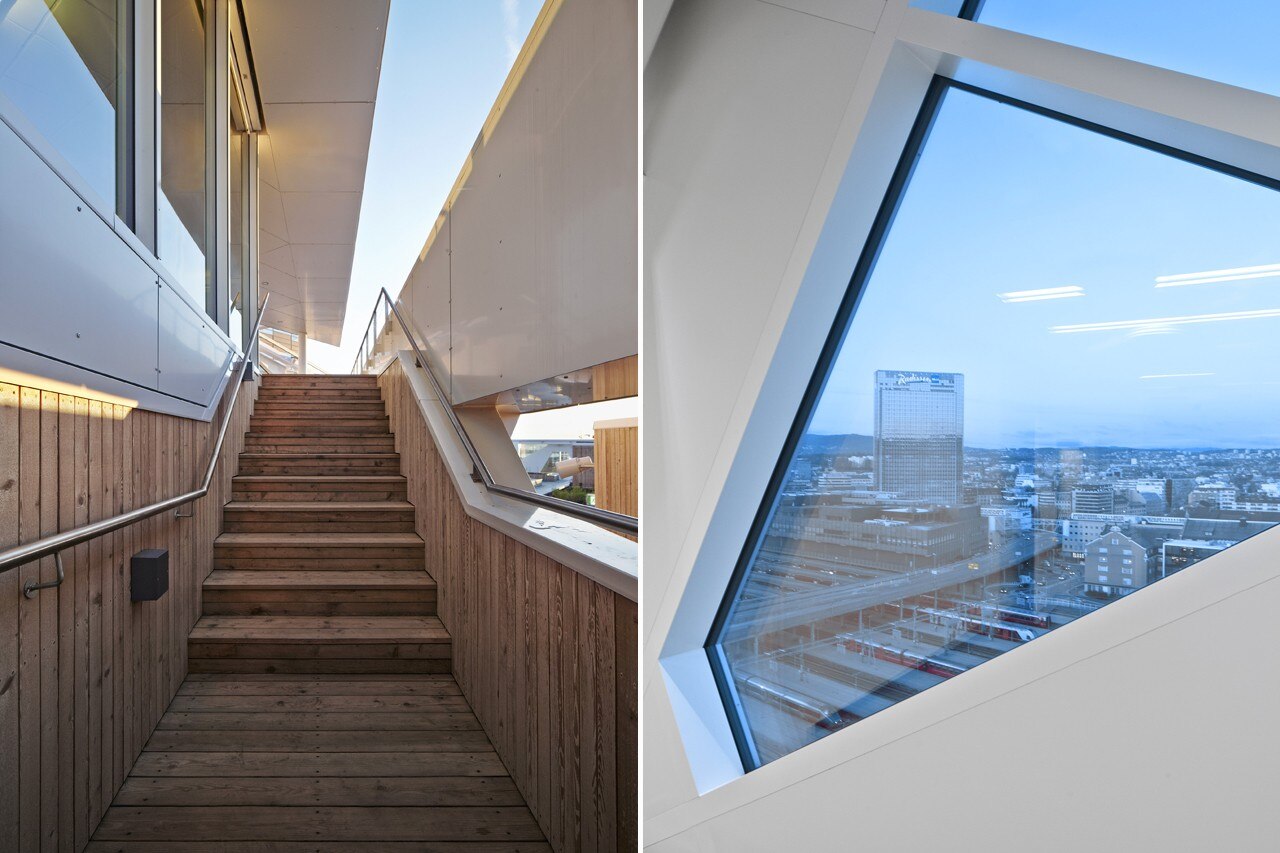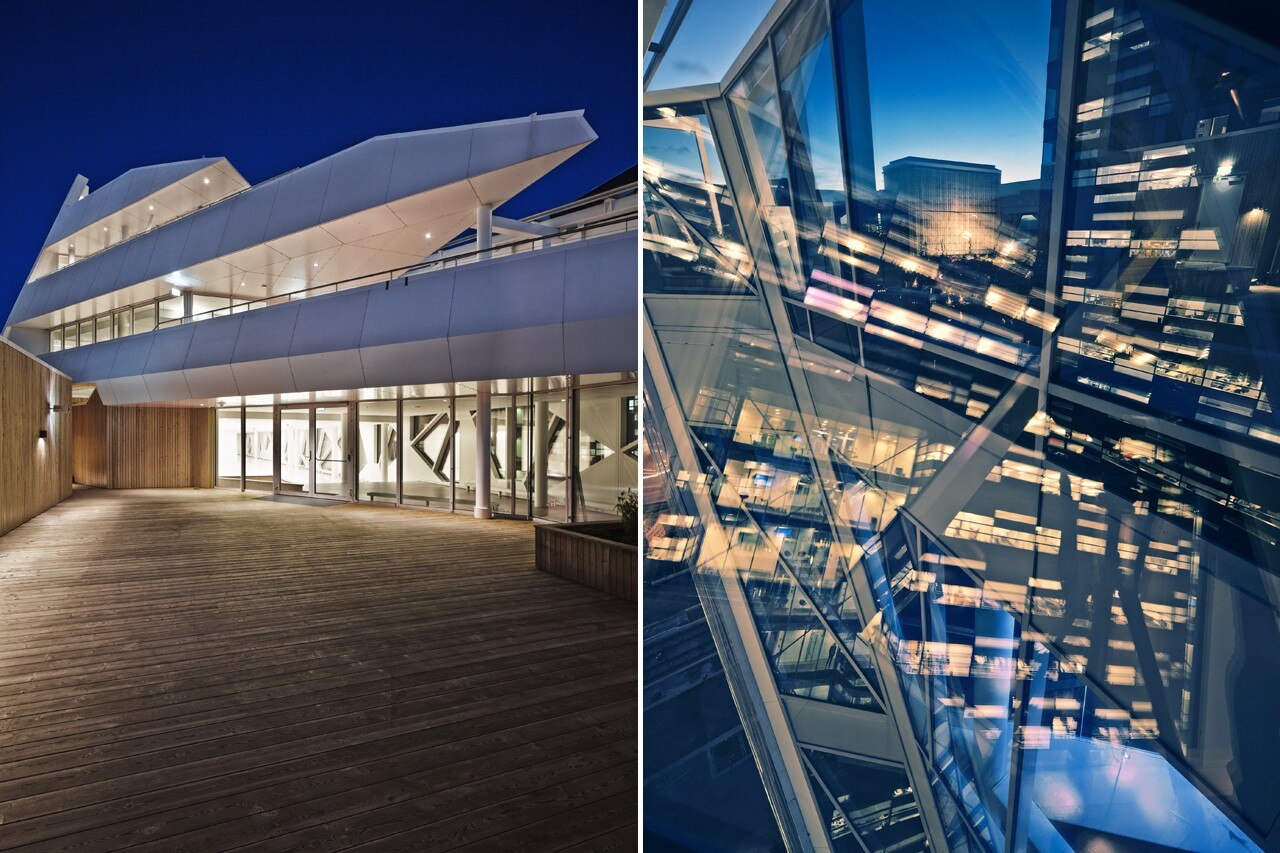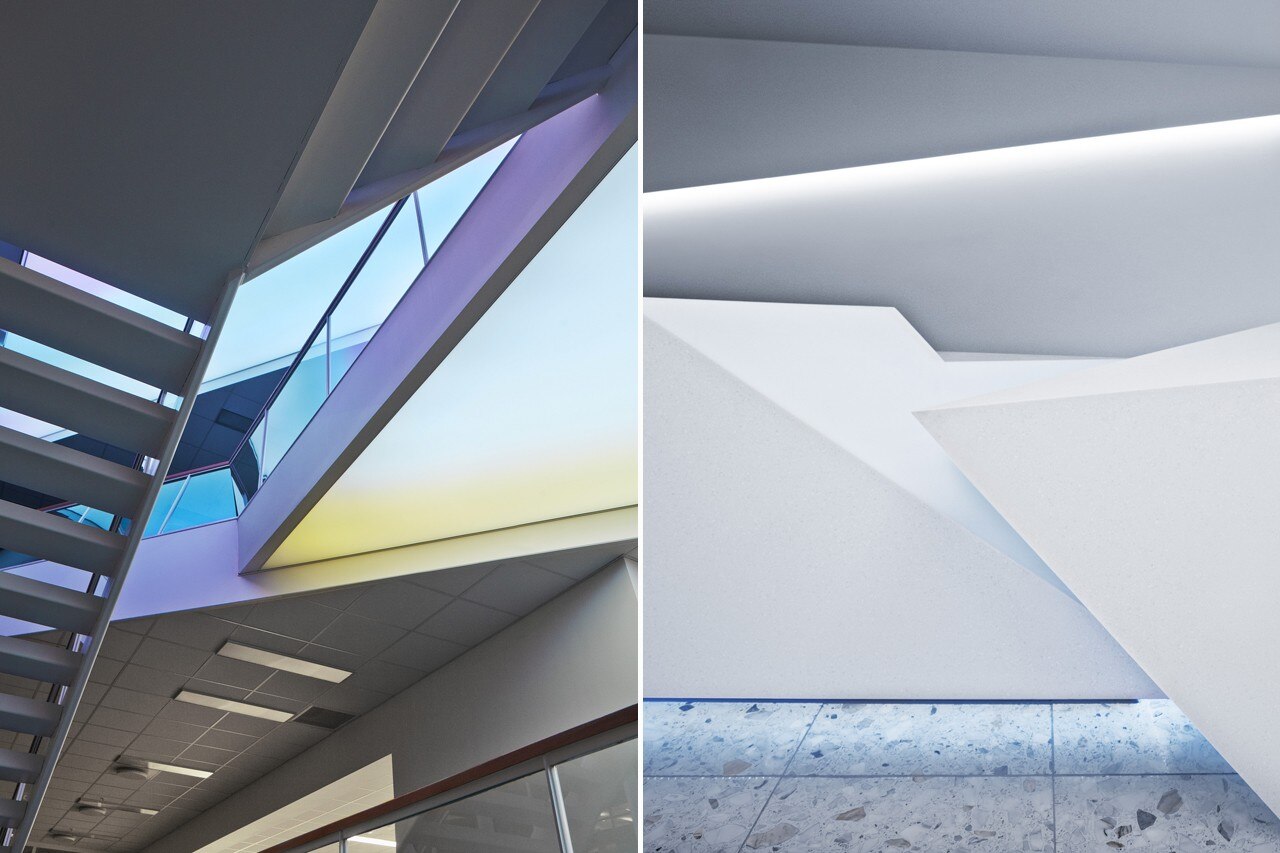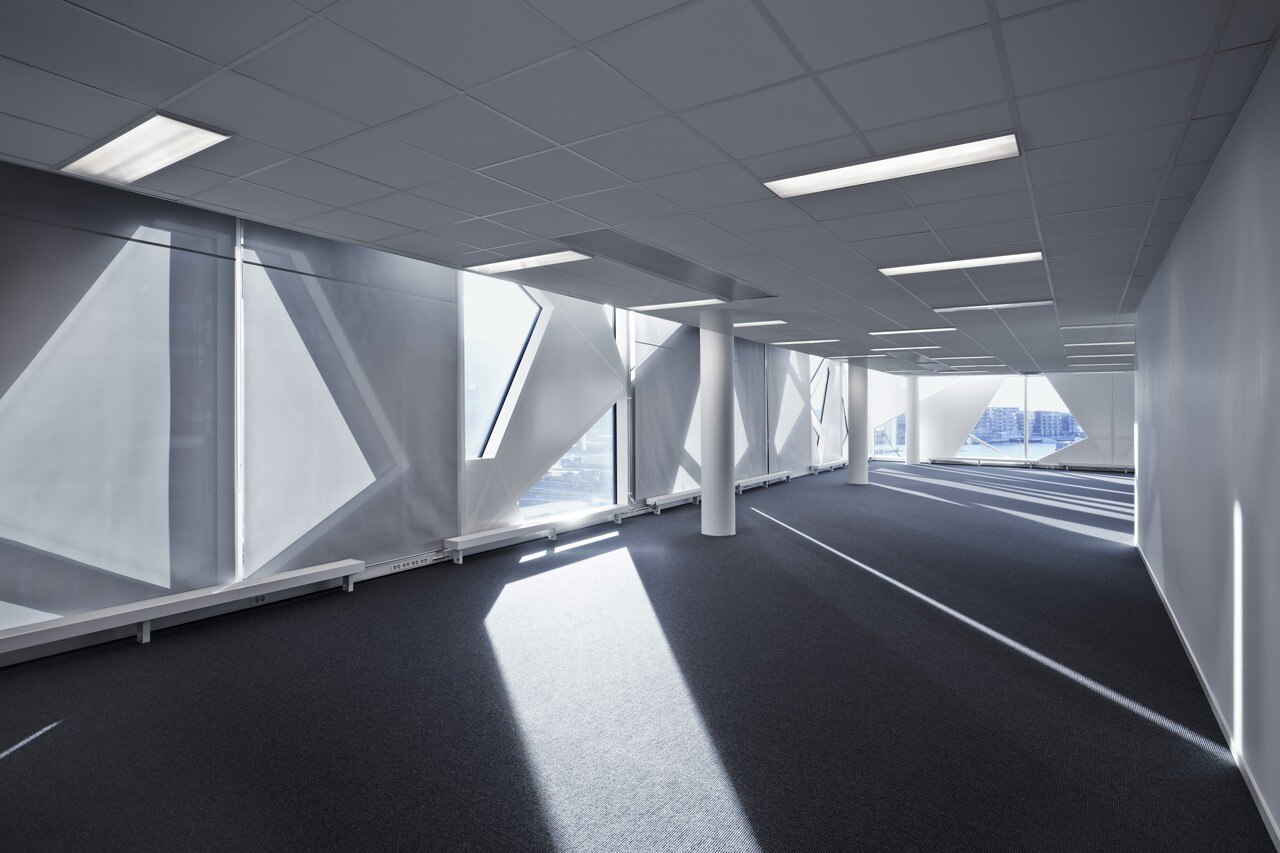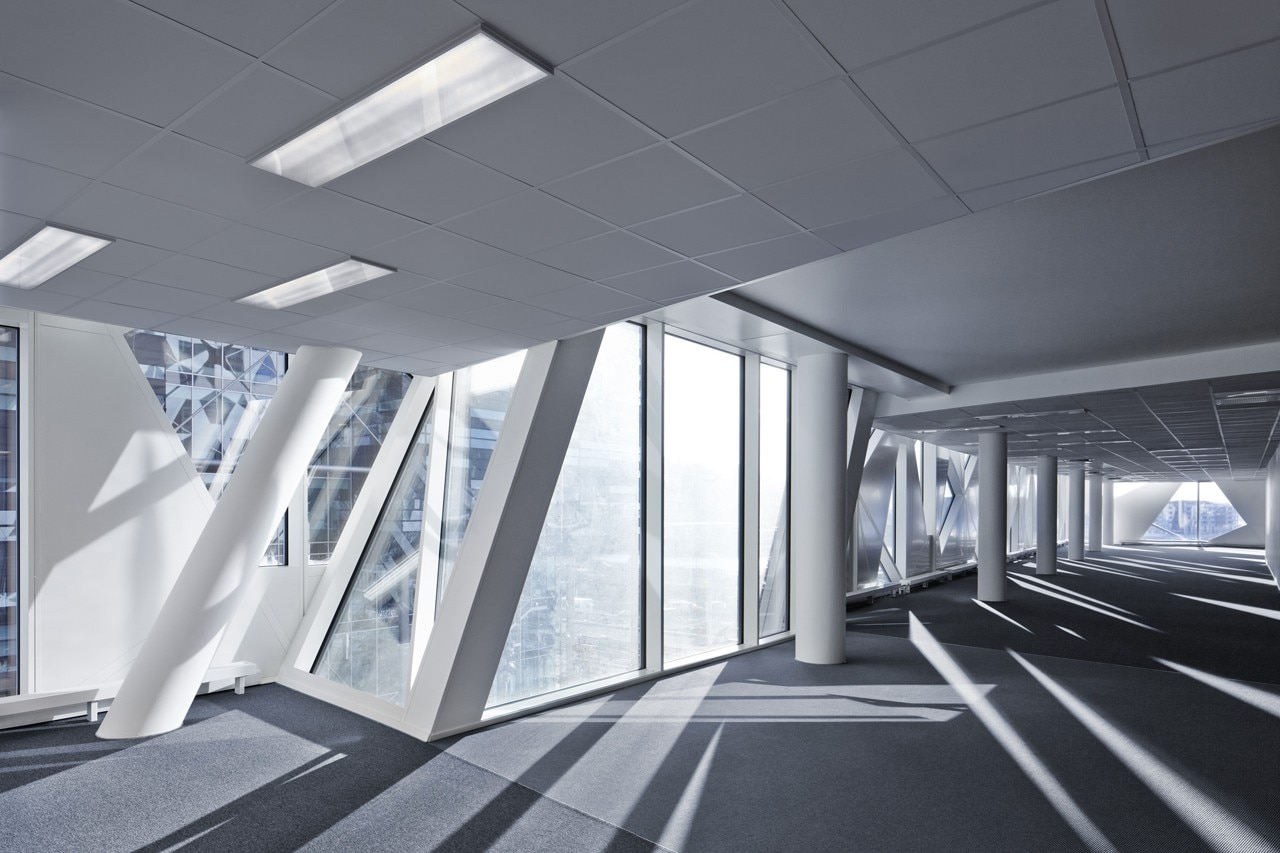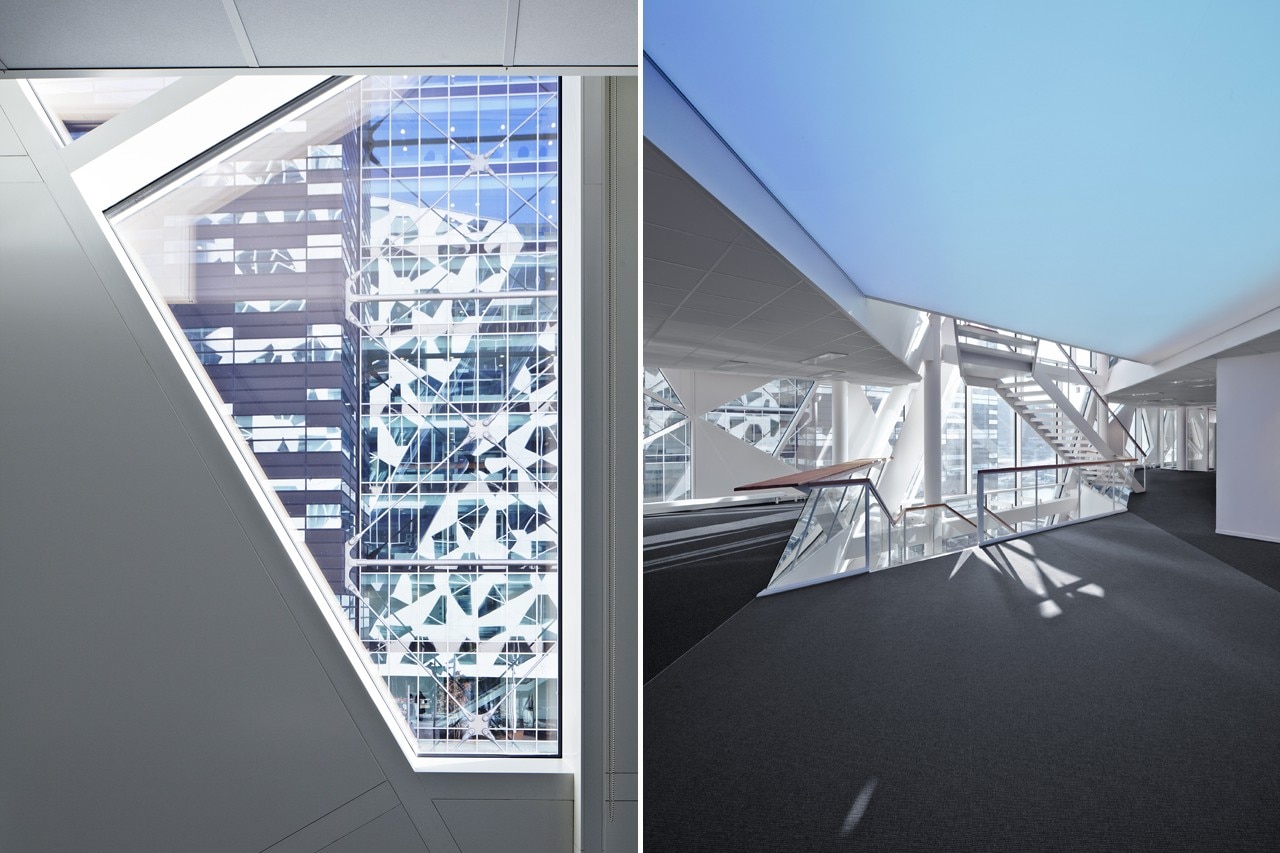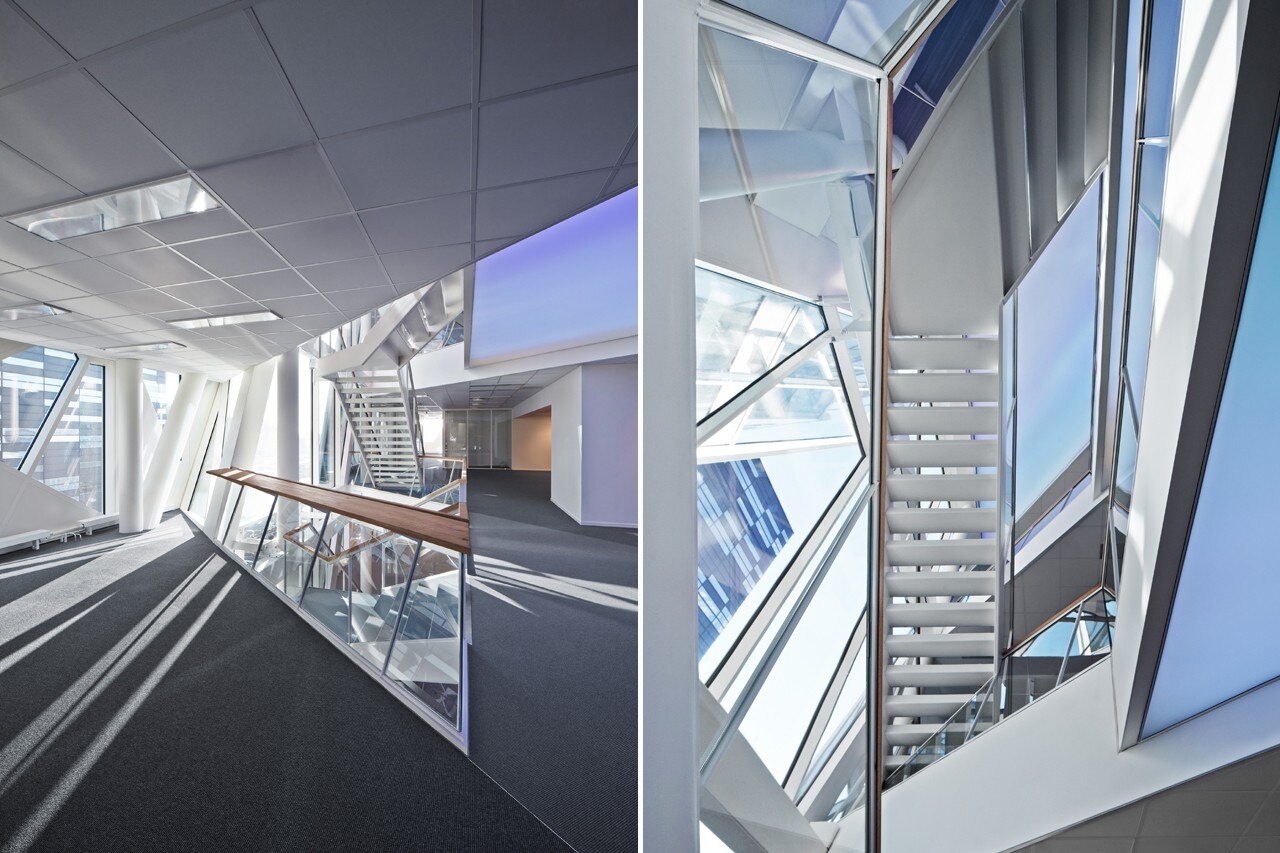 Deloitte Headquarter, Oslo, Norway
Program: office building
Architects: Snøhetta
Client: Oslo S Utvikling
Area: 20.000 sqm
Completion: 2014