Located in a quiet residential area of Setagaya, Tokyo, the rectangular house faces southward, with a garden at the rear.
Several meters in front of the house, a concrete wall has been constructed to provide enough privacy to the glass-facade house, while retaining a sense of openness.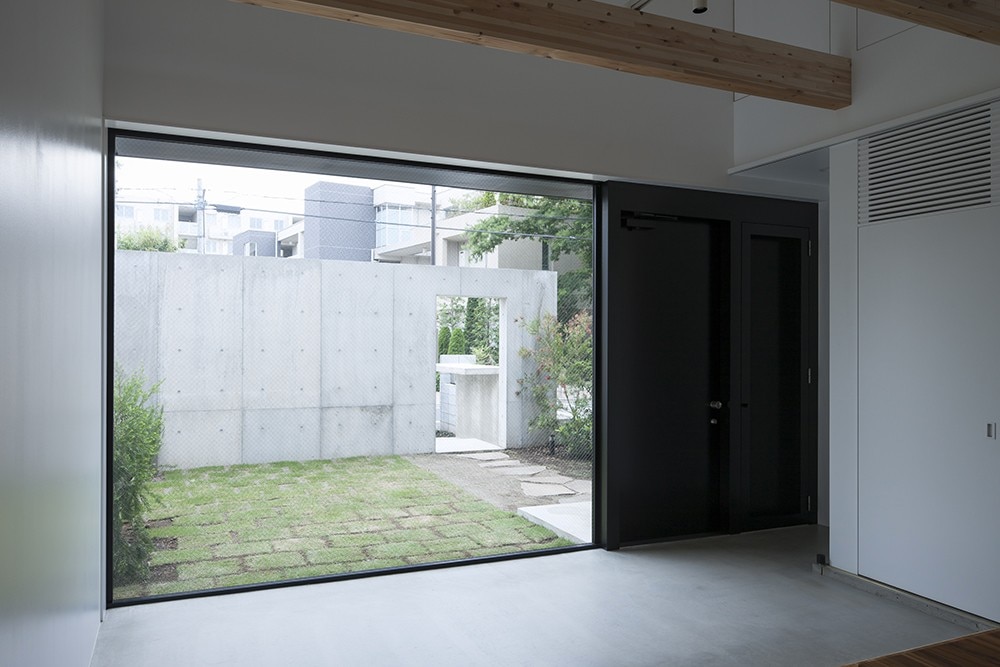 The wall functions in three different ways. First and foremost, it impedes the line of sight from the street. Secondly, it acts as a gate to the residential area. The gate, a human scale opening in the wall, is reminiscent of the entrance to a traditional Japanese tearoom. And thirdly, the space between the wall and the house creates an open porch which can be used in private.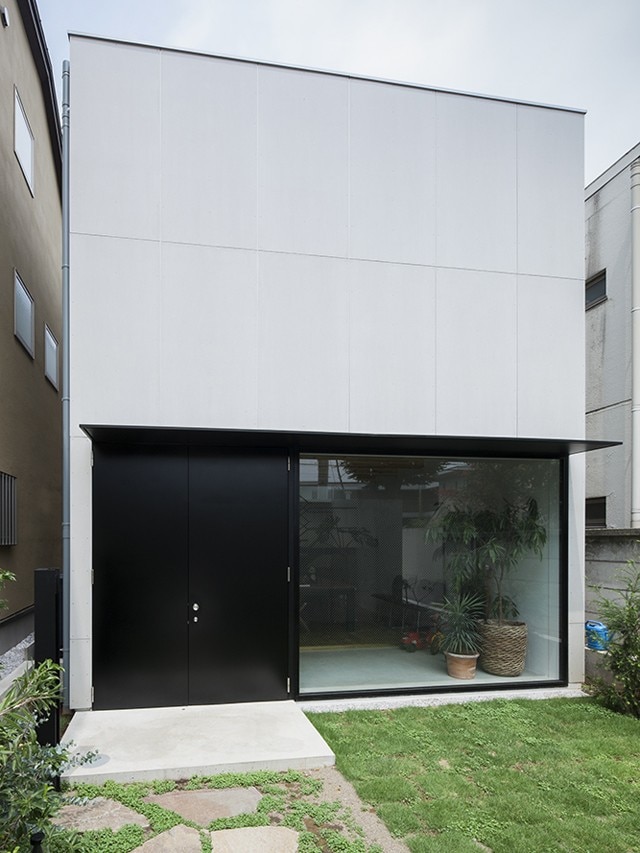 The front space can be used as a car parking, while the area between the wall and the house provides a pedestrian access marked by irregular stone slabs.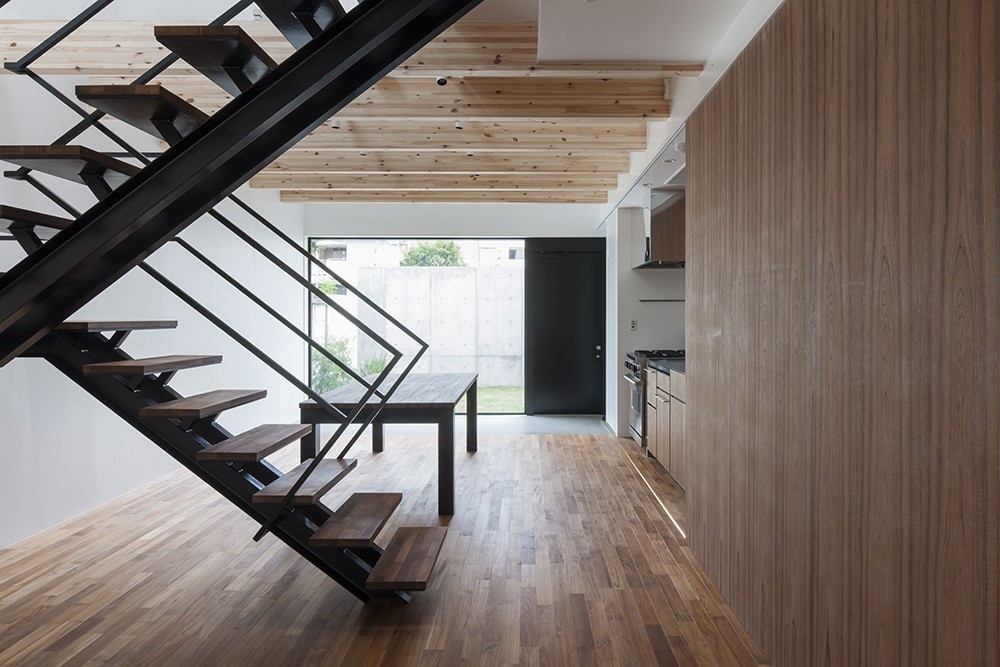 From inside the house, the residents can enjoy the views of both the porch to the south, and the garden to the north. With no partition on the ground floor, there is a constant feeling of openness. The house receives natural light from various sources throughout the day: direct sun light from the south; gentle, diffused light from the north; and light entering through a square opening in the ceiling.


House in Daizawa, Setagaya, Tokyo, Japan
Program: single-family house
Architect: Nobuo Araki
Area: 111 sqm
Completion: June 2013