A Cabana ("the shelter") is located in Gulbenkian Foundation gardens in Lisbon and was commissioned by the "Next Future Program" of contemporary culture as a part of "Public Art in the Park". The "Next Future Program", curated by António Pinto Ribeiro, is dedicated in particular but not exclusively, to research and creation in Europe, Africa, Latin America and the Caribbean.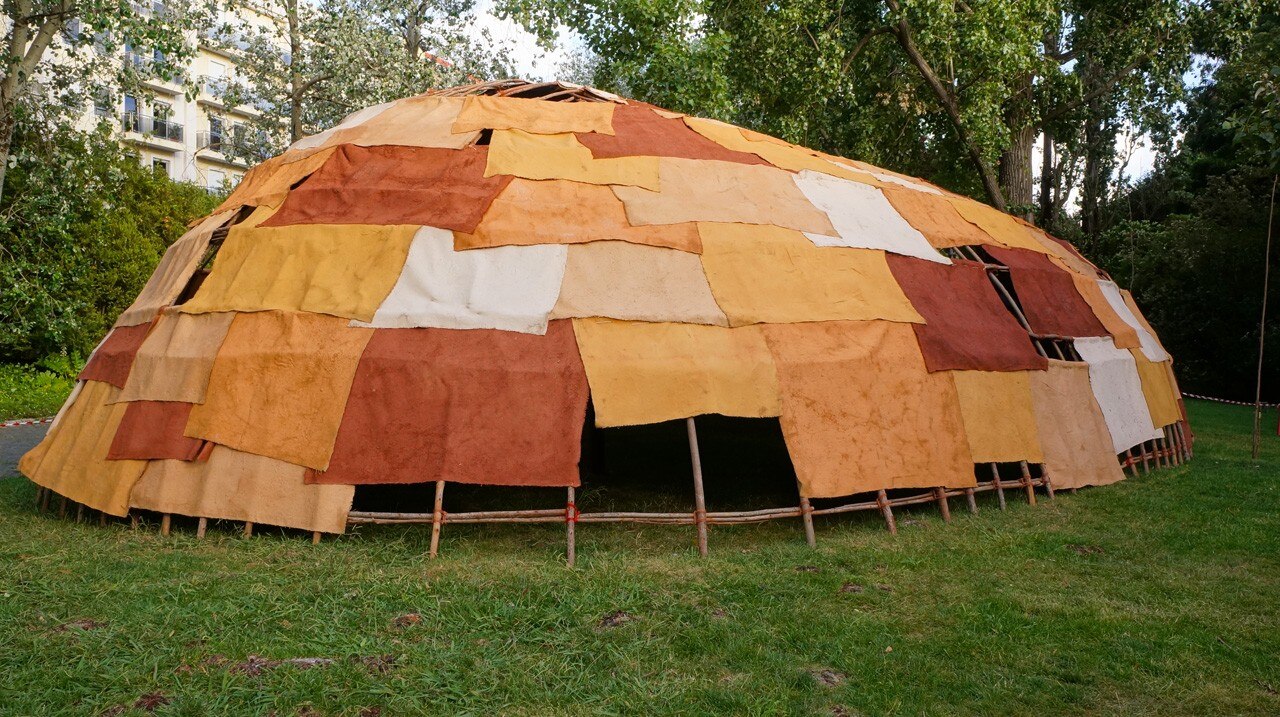 A Cabana was designed and built by Terrapalha, architectural studio based near Lisbon and lead by architect Catarina Pinto. The practice engage in projects dedicated to the utilization of appropriate and local natural materials.
The team went on a journey to collect the abundant and biodegradable materials from natural Portuguese landscapes, resulting in a richness of textures and layers of materials, all in their pure state. Eucalyptus poles for the light structure were cut from a crowded forest that needed clearing and a range of colors of earth were harvested from different clay-soils.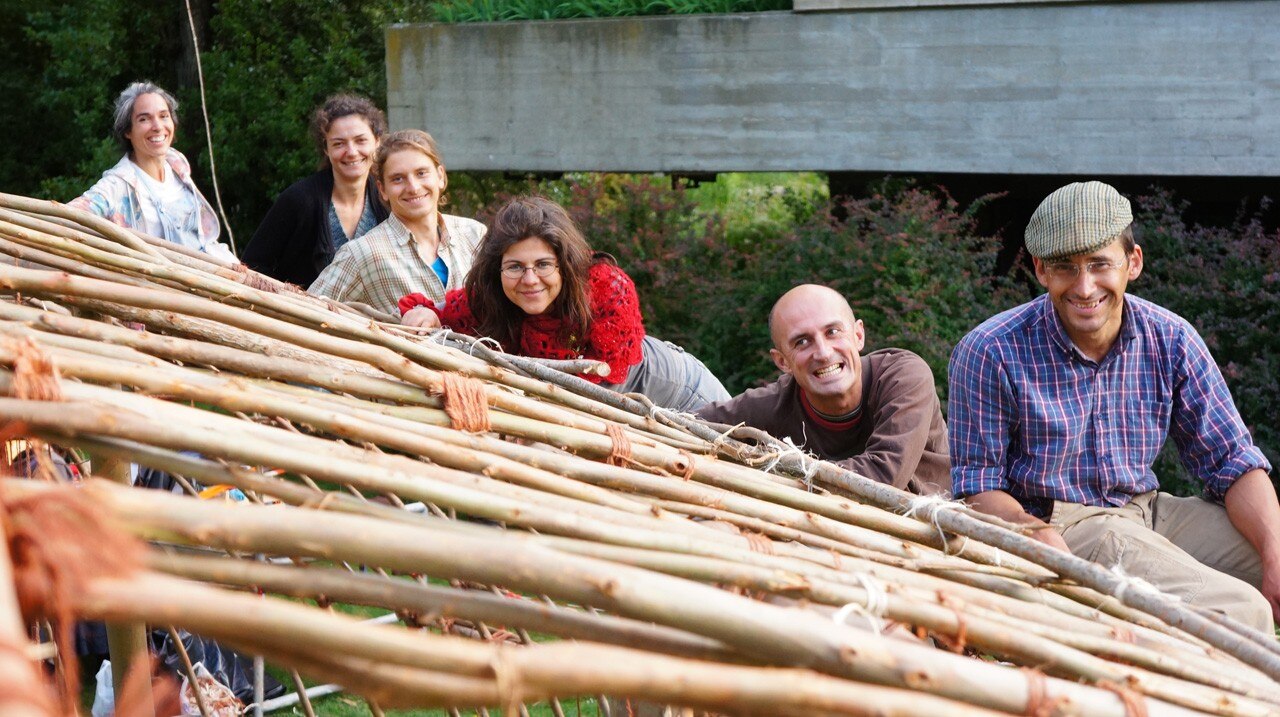 Emphasis is placed on the expression of craftsmanship. The structure – 120 square meters – has been assembled on site by 6 people, during 20 days. It is connected only by knots, of which there are around 600, made of sisal rope soaked in liquid clay. The panels covering the structure were produced in the studio and arrived ready to assemble. They are made of jute fabric plastered by hand with clay mixtures, using linseed oil to improve impermeability and a finishing of silicate mineral painting. All the panels were sewn by hand to the structure with sisal.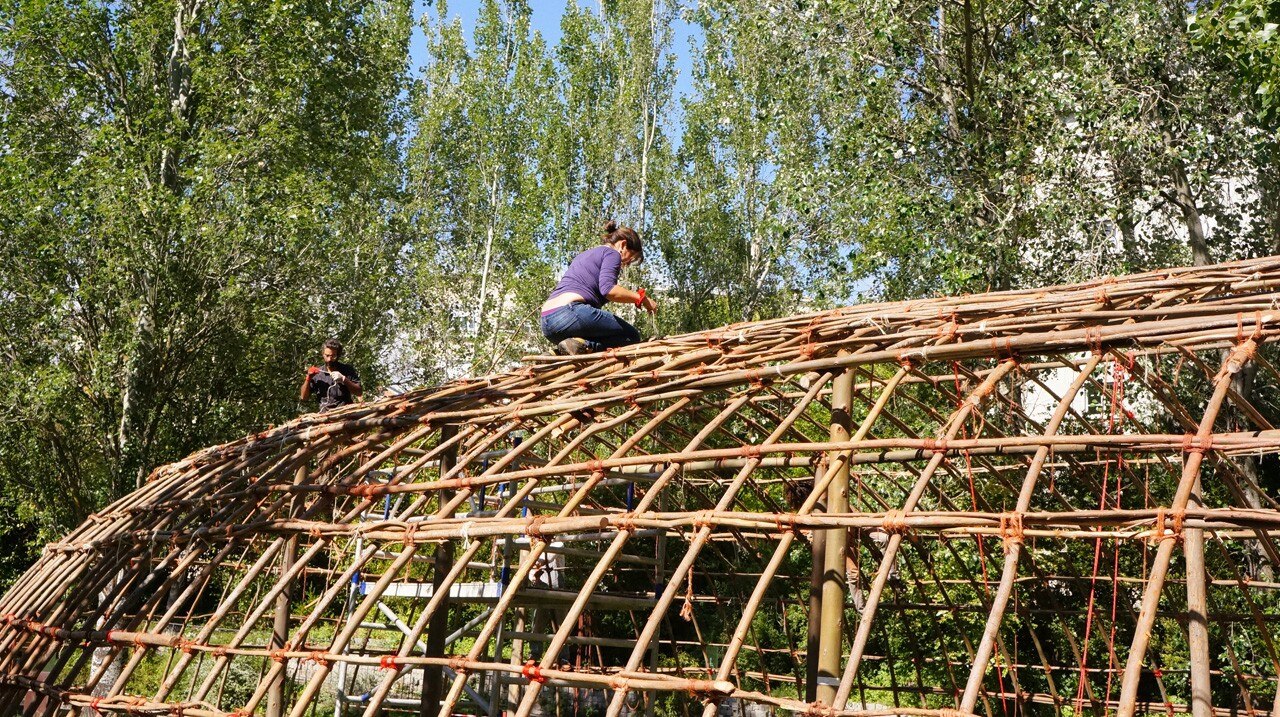 The shelter is a tribute to the sacred feminine, by the beauty of the forms, by being a protective space and by using friendly materials. Design inspiration was based on the use of natural textures and ancestral and holistic techniques, surprising the visitors by it's extra large scale and authenticity.
It is an expression of the vast potential for a greater connection between architecture, art and nature assuming a social dimension by bringing unexpected techniques and materials to the public.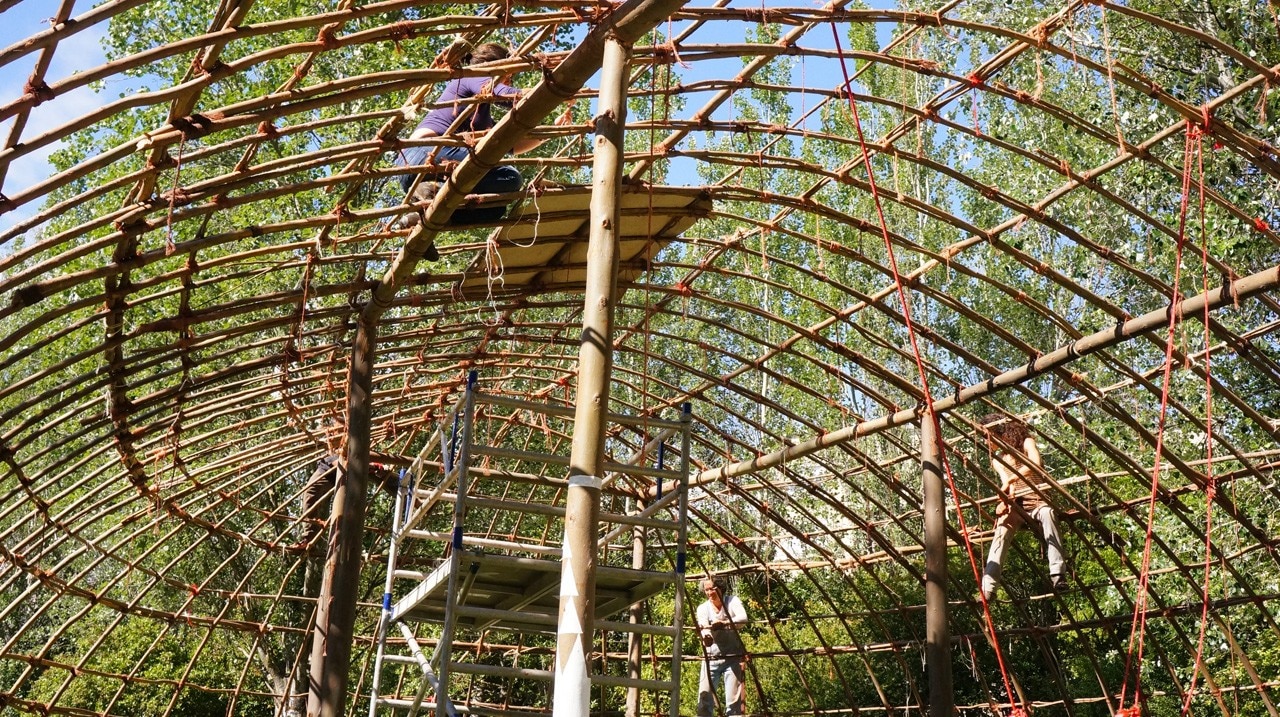 The shelter by Terrapalha remains fresh during the summer, because of mass given by the clay, humidity balance and ventilation. It provides a space for cultural summer activities, offering shade and a fresh and inviting creative haven for visitors to Gulbenkian Foundation gardens.

Fundação Calouste Gulbenkian
Lisbon
until 6 October 2013