German architectural and general planning agency UNIT4 has recently completed its Stuttgart headquarters. The office space repurposes an old building, optimised to suit the work philosophy and communication procedures of the space's new occupants.
The 3-storey office building was originally built in 1960, and had been vacant for years. Its 3-axis support and ceiling construction with a self-supporting grid façade was ideally suited to re-define the architects' ideas in the premises on a surface of 485 square metres.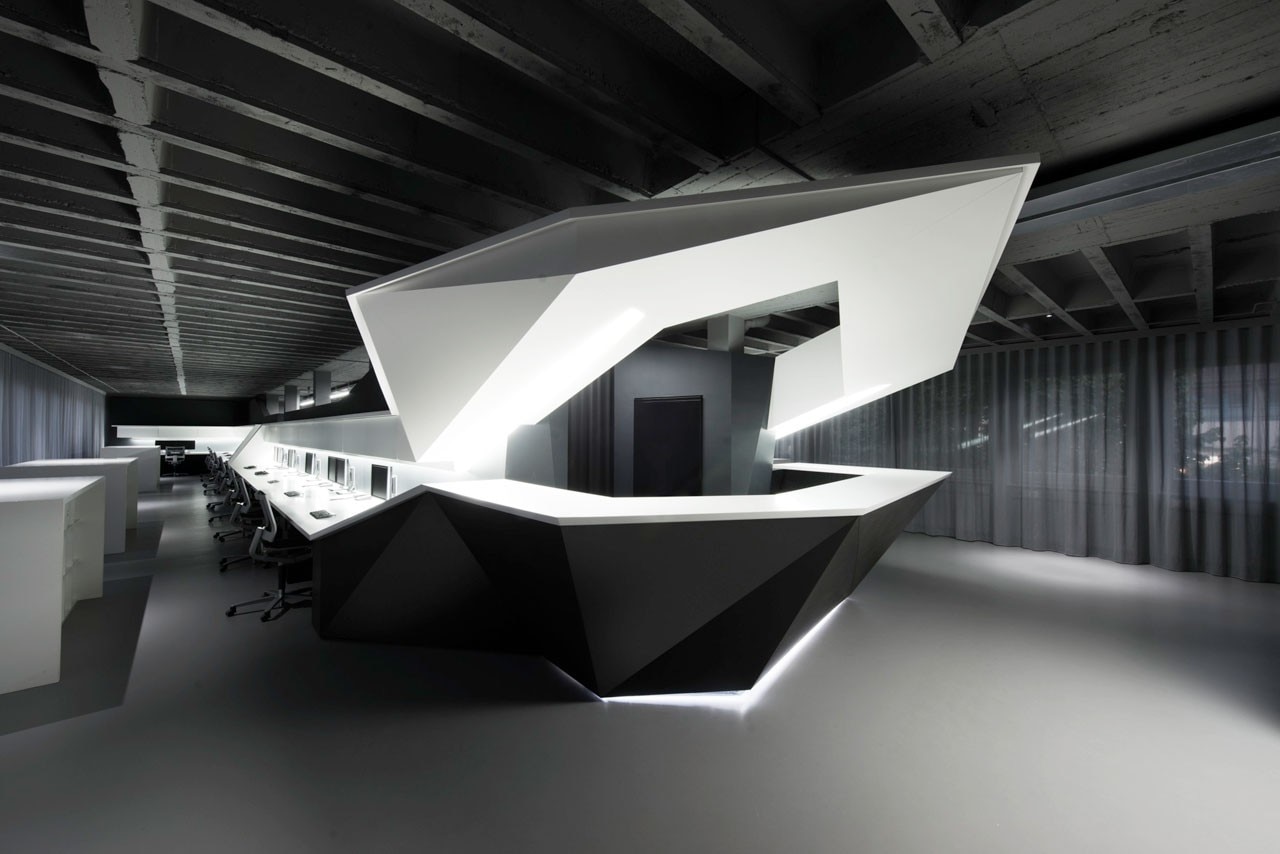 "The basic design idea was characterized by the thought to only have the bare essentials," explain the architects of UNIT4, "while providing room for development in one's own cocoon." This determined the elimination of the existing interiors, which were re-defined according to the needs of the agency, who wanted an integration of all workplaces into a single open-space working environment.
Half-height, obliquely running shear walls cover the technical supply of the workplaces, while simultaneously forming the static basis for each workplace, connected by a fluid gesture that determines flexible uses of the space, creating the impression of a flowing individual unit. "A strength of the cocoon-like design is its bleakness and reduced amount of materials," state the architects, pointing out how the interior finish was done in a way that enables complete removal of all spatial elements at any time.