SCI-Arc prides itself on being a restive institution. The school routinely claims edginess, shadow-boxing disciplinary and professional boundaries. So, unsurprisingly, when asked to look back on a 40-year history as part of The Getty's initiative "Pacific Standard Time Presents: Modern Architecture in LA", SCI-Arc chose a heretical mantle. "A Confederacy of Heretics: The Architecture Gallery, Venice, 1979", curated by Todd Gannon, Ewan Branda, and Andrew Zago, zeroes in on a 9-week period in autumn 1979 when eleven architects exhibited in a makeshift gallery that popped up in Thom Mayne's house. The curators unearthed contents of The Architecture Gallery shows through a series of reviews written by then Los Angeles Times architecture critic, John Dreyfuss.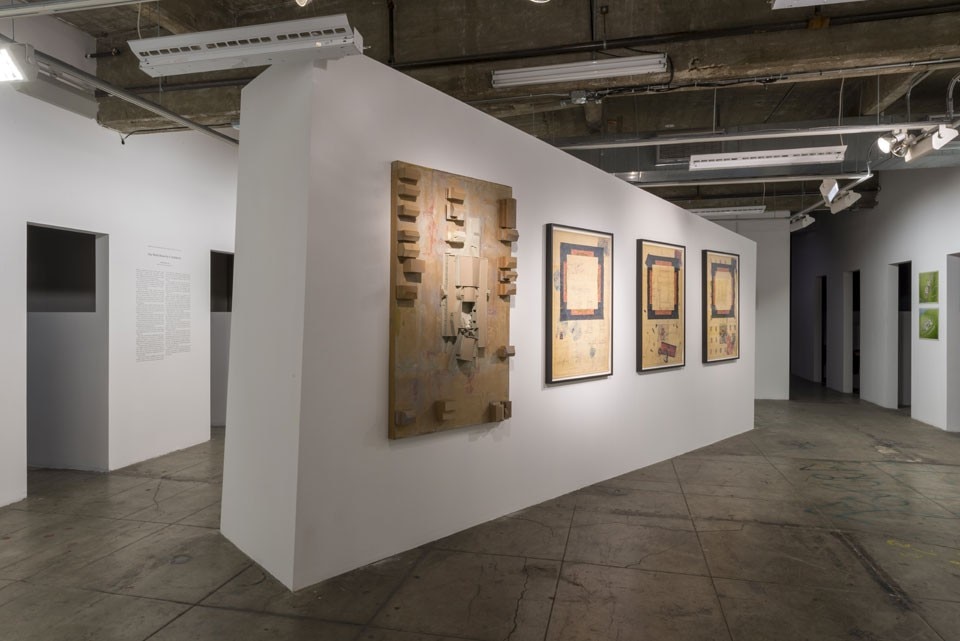 Each practitioner — some more renegade, some more established — upped the ante for the next in the series with an exhibition and accompanying lecture at SCI-Arc's Berkeley Street campus (all available for viewing at the SCI-Arc Video Archive). The participant list includes some of LA's most notable figures as well as those for whom the Pritzker remains out of reach: Eugene Kupper, Roland Coate Jr., Frederick Fisher, Frank Dimster, Frank Gehry, Peter de Bretteville, Morphosis (Thom Mayne and Michael Rotondi), Studio Works (Craig Hodgetts and Robert Mangurian), and Eric Owen Moss. Artist-architect Coy Howard delivered an opening salvo. At the time, each one of these men was prickly with ambition; a gallery show was the opportunity to prove their worth in the LA scene.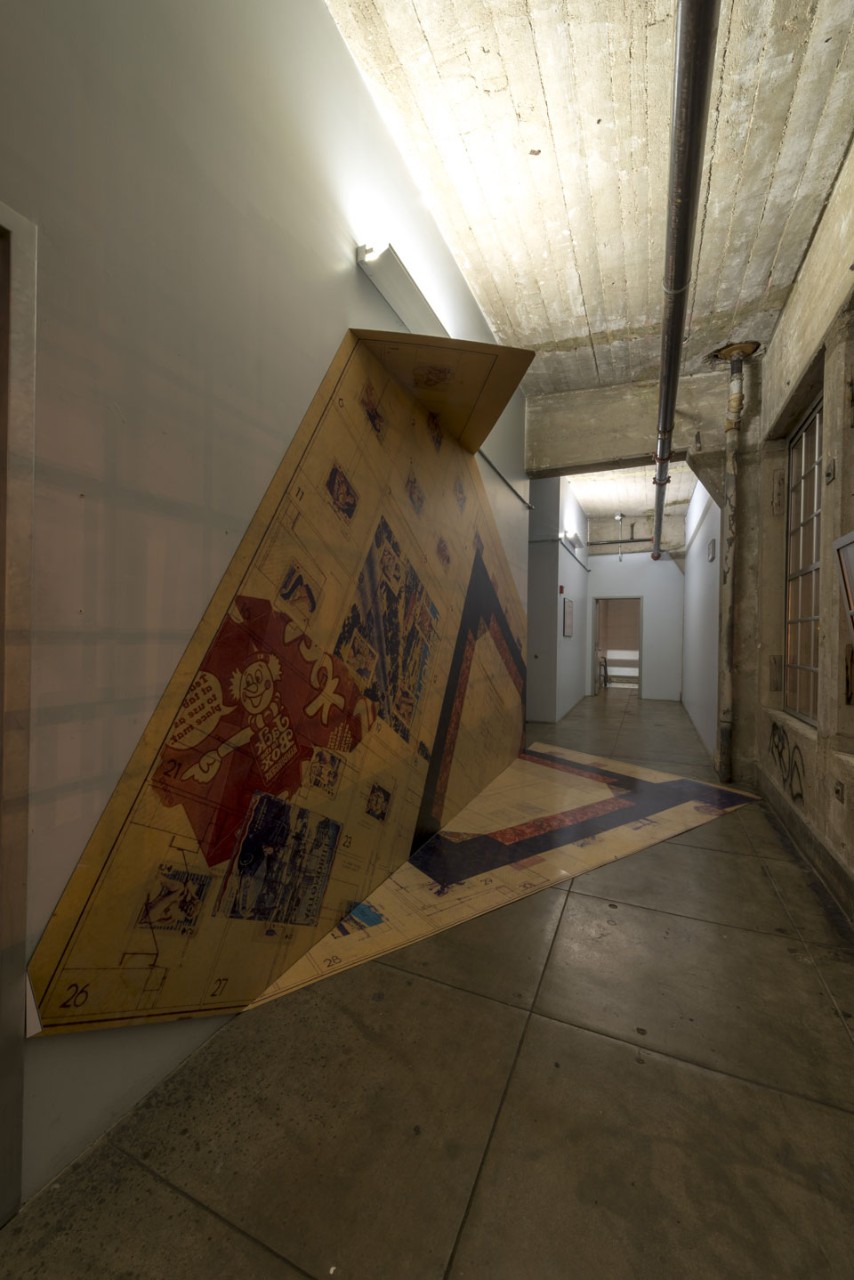 Dreyfuss' first instalment on October 11, 1979 described The Architecture Gallery and set the backdrop for the current exhibition on view in SCI-Arc's gallery and library. "Behind a messy little stand of trees, past a gate concocted of chicken wire and sticks covered with sheets of black plastic, through a red door in a nondescript building with white paint peeling from red bricks — lies a marvellous space," wrote the Los Angeles Times critic. More than a breezy introduction to his piece, Dreyfuss' description of the entryway to Mayne's gallery highlights the makeshift and informal setting, which the work of each architect is poised against.
This informality (not to be confused with aformality) is critical. What comes off as haphazard is also a reframing of what was acceptable professional practice. Moreover, the messiness is the perfect foil to the fine-tuning of architectural theory and codification of the historical avant-garde taking place along the Eastern Seaboard. In the fall of 1979 as The Architecture Gallery began its short tenure, Oppositions 18 nodded towards the West Coast by publishing Rudolph Schindler's Lovell Beach House (1926). Meanwhile, over in Santa Monica, Frank Gehry had ripped apart the very notion of house.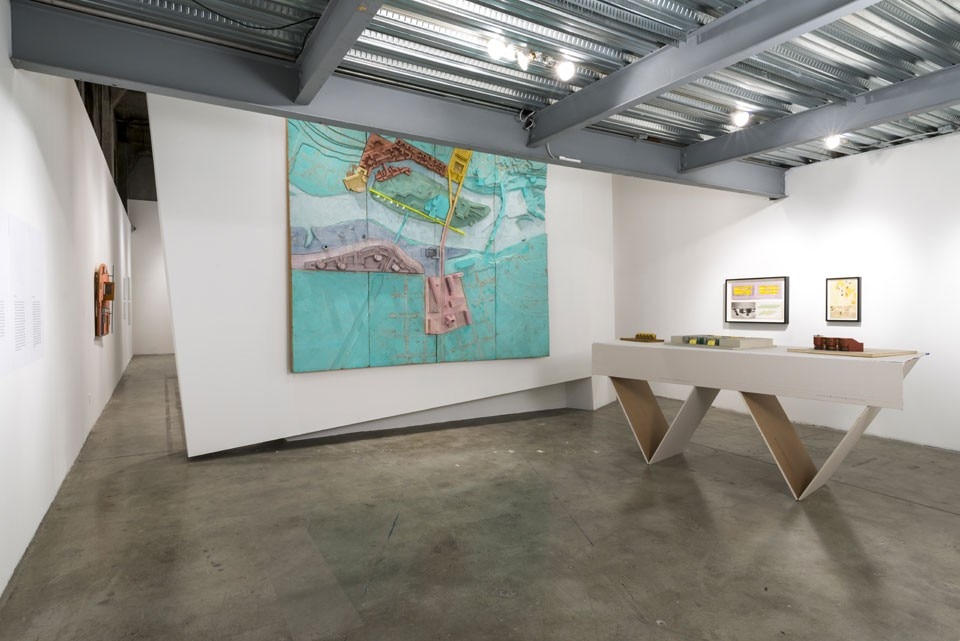 In "A Confederacy of Heretics", the Gehry Residence is represented via a series of photographs, shot and printed at the time by Grant Mumford. The black-and-white images document a short-lived period in that home's history — fleeting architectural expressions made in chain link and exposed wood frame construction. These gestures, which would later become signatures, draw power through the détournement of abject vernacular materials, and continue a history of questioning domesticity that began with Schindler and other California modernists.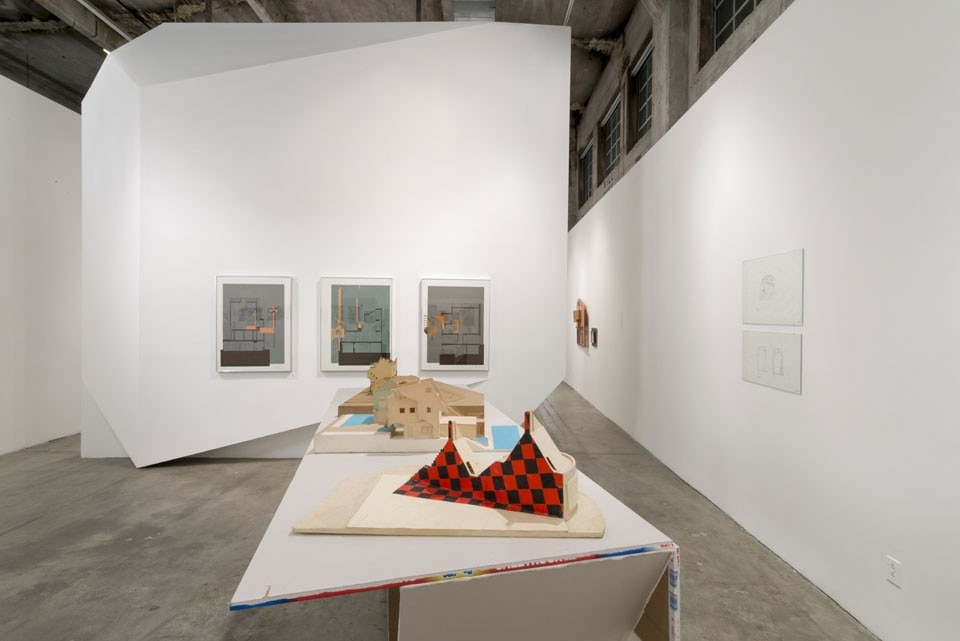 "A Confederacy of Heretics", however, is not necessarily a celebration of the cheap and the casual. Much of the work is belaboured. Collaged drawings and bas-relief models thick with paint and paste flaunt techniques now out of style in an age of digital renderings and 3-D printing. Heretics includes several defining early works of the period, including drawings of Morphosis' Sixth Street House and Studio Works' South Side Settlement and models by Moss and Fisher. Although this work is framed as experimental, even heretical, hindsight reveals a pastiche of influences. Peter de Bretteville and Michael Rotondi's charming sketches for the Ajax Car Rental in Tijuana (1973) expose their soft spot for Archigram. There are overtones of James Sterling, Cedric Price, and Charles Moore, as well — post-modernism, no longer démodé, haunts the exhibition. A series of nine models by Moss, including Fun House, Pinball House, and, my favourite, the pareidolic Five Condominiums, are displayed on several long tables, a curatorial reference to how those models were shown in The Architecture Gallery. According to documentary photographs, Moss had set each model as an entrée for a dinner party, complete with wineglass, place setting, and chair. An architectural feast is laid forth, but we also need to remember that Judy Chicago's The Dinner Party, was first exhibited at the San Francisco Museum of Modern Art in March 1979, where the iconic feminist artwork received a huge amount of attention in the national and international press.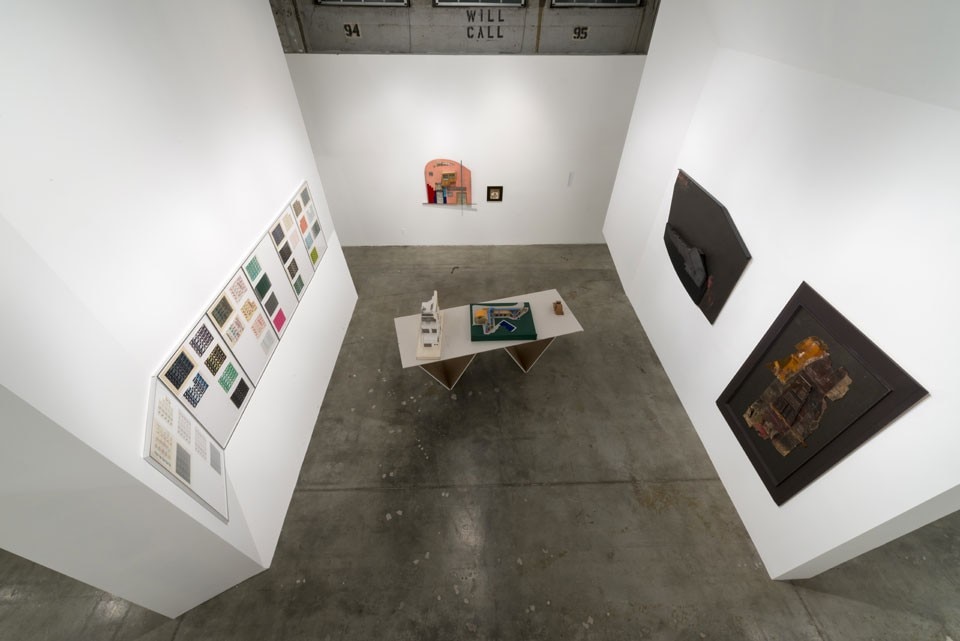 But even with abundant precedents called to mind, the show struggles with how to display work that is very much a product of its milieu in terms of art and architecture, but relatively insulated from the experiments going on in culture at large — the nihilistic shouts of punk rock on one side of the spectrum and the techno-futurist projections of Star Wars (1977) on the other. Both influences show up later, but are absent in 1979. A recent email from Moss to Los Angeles Times' Christopher Hawthorne was mentioned in the critic's 8 April review. According to Hawthorne, Moss complained that Gannon and Zago missed the opportunity discuss the "influence of the Vietnam War or the counterculture." Yet those references seem stale points of reflection on the era, a Baby Boomer's claim to a political position that had already drifted by like a cloud of blue smoke.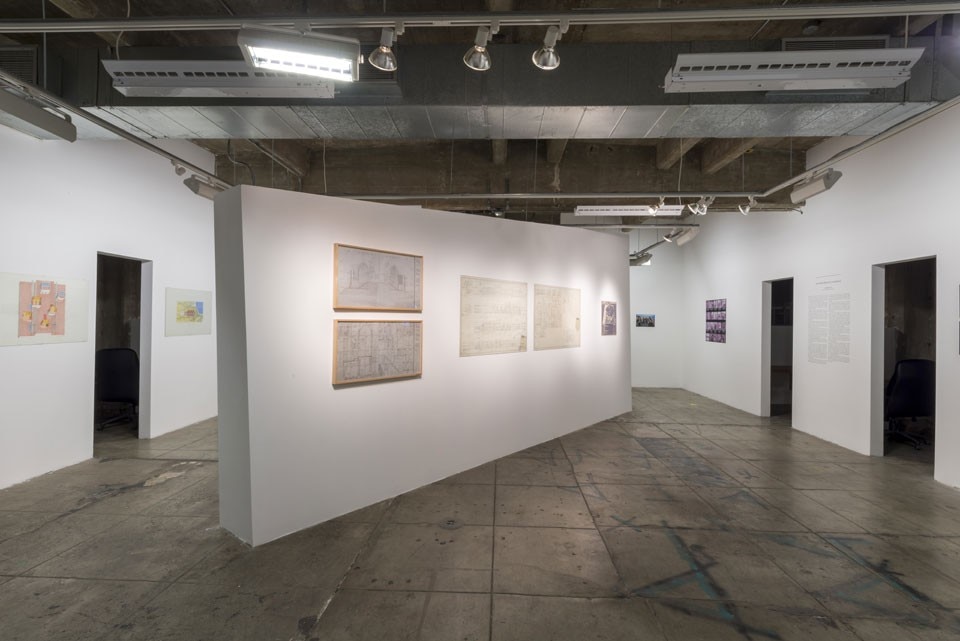 In an attempt to sidestep nostalgia, the curators organized the SCI-Arc gallery by types of spatial projection such as axonometric, perspective, or sectional rotation than by author, project, or chronology. Acting as exhibition designer, Zago created a series of thick walls in the space, each one slightly inflected to demonstrate these different modes of spatial projection. The effect is beautiful and highly mannered, but these efforts are somewhat undermined by the work itself. Still, Gannon, Branda, and Zago take their own context seriously. The show was mounted on the occasion of SCI-Arc anniversary. At middle age, the school bears the weight of its own institutional success, so the educational environment encourages a more pedagogical approach. But there is something unsatisfying when history is abstracted into representational modes easily assimilated into student projects. As such, while "A Confederacy of Heretics" provides object lessons in both mythmaking and technique, the exhibition's strength lies with the unwillingness of the work to be so strictly categorized. Mimi Zeiger (@loudpaper)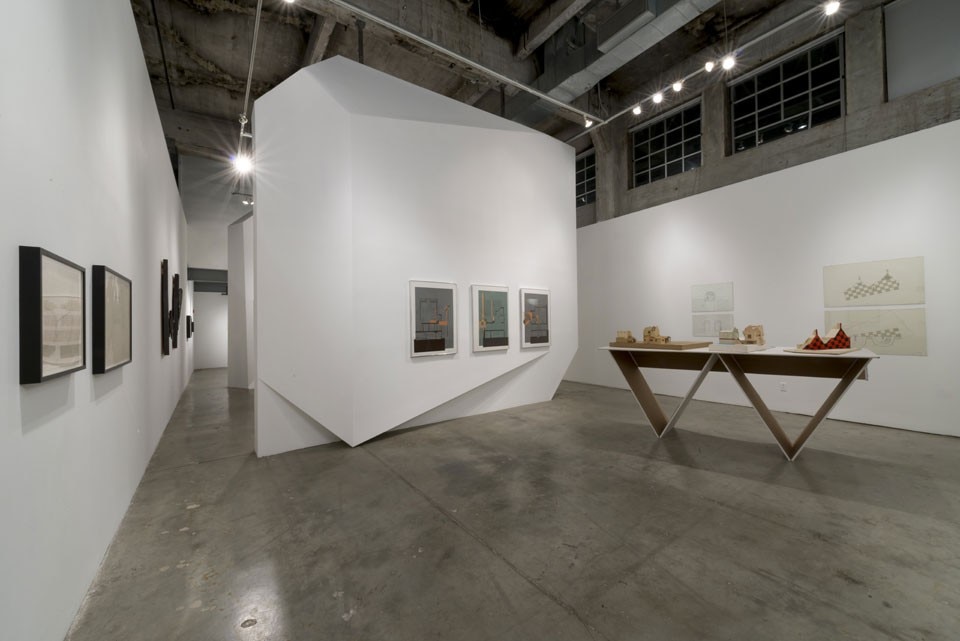 Through 7 July 2013
Pacific Standard Time Presents: Modern Architecture in L.A.
A Confederacy of Heretics: The Architecture Gallery, Venice, 1979
SCI-Arc Gallery & Library, Los Angeles