Australian architecture studio Christopher Polly Architect has recently completed the renovation and expansion of a single family house in Sydney, Australia. An existing dwelling was amplified by inserting a new lower ground room, and transforming the existing construction. The new addition carves a new volume, extrapolating and subverting previously existing geometries to a striking effect.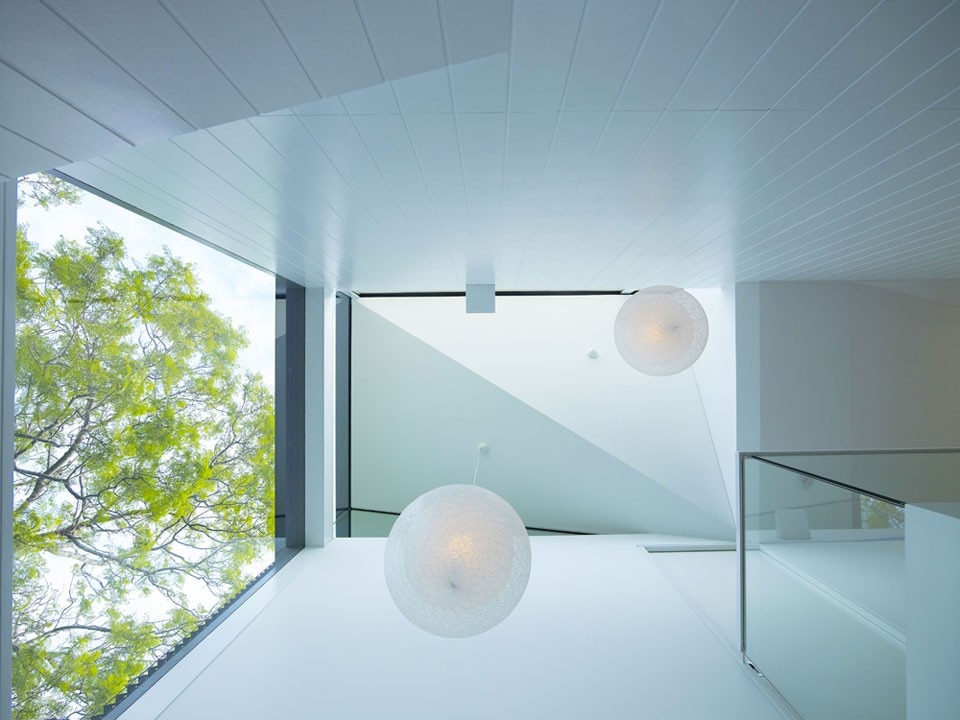 The new lower floor seeks to compensate a fall in the site towards the rear, embracing the existing garden. Both this level and the previously existing ground floor were subject to a modestly-sized lightweight addition that extrapolates existing wall alignments, gutter levels and enclosing wall heights. According to the architects, the addition "extends and subverts existing geometries, to present an interpreted mirrored slice of the extant vernacular tectonic form and palette attached to the retained rear fabric".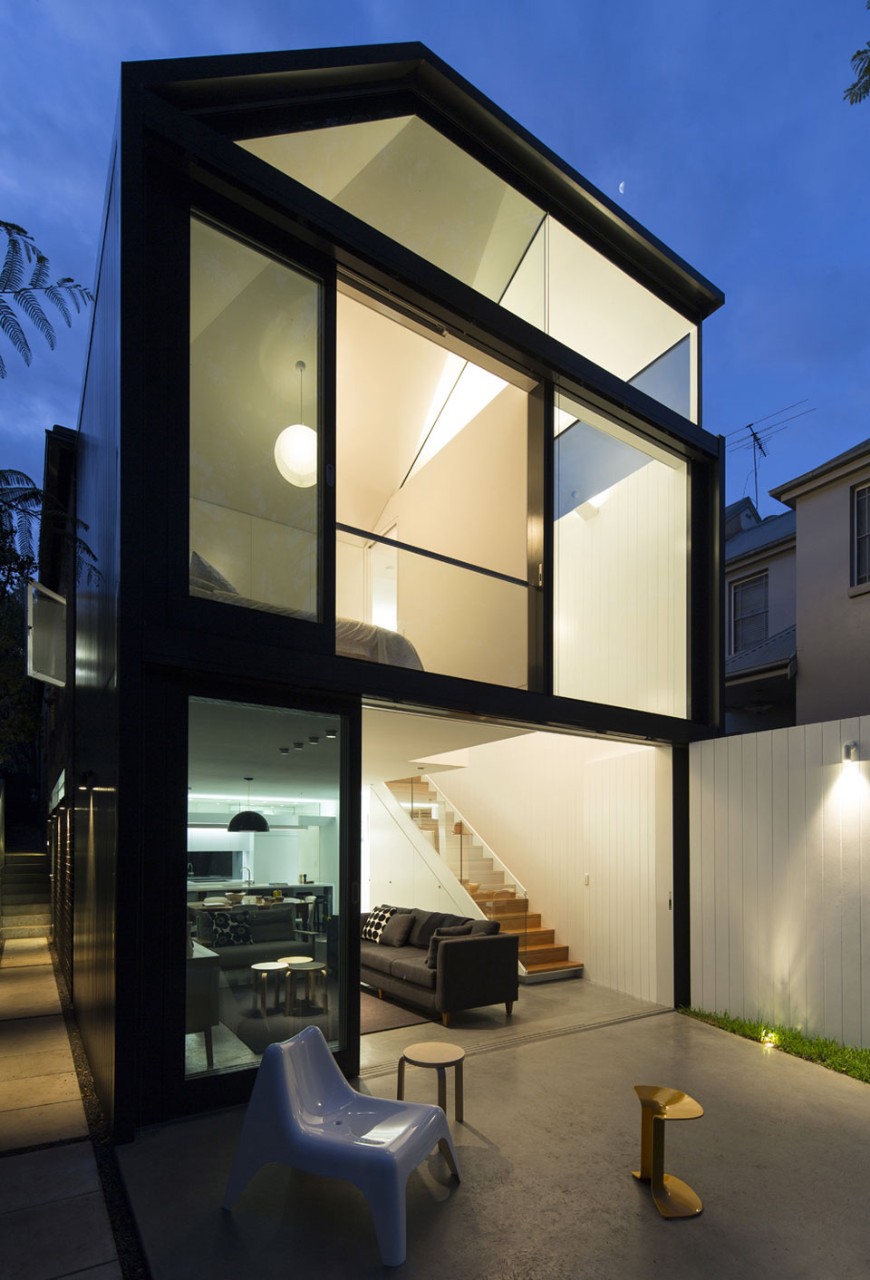 A new, unconventional roof was added, opening up views of east and north, allowing for more daylight to permeate the dwelling. The skylights in the roof are complemented by vaulted ceilings, while a generous stair void expands to all levels of the house, connecting them. The architects sought to expand all interior spaces, in order to strengthen connections to the house's immediate surroundings.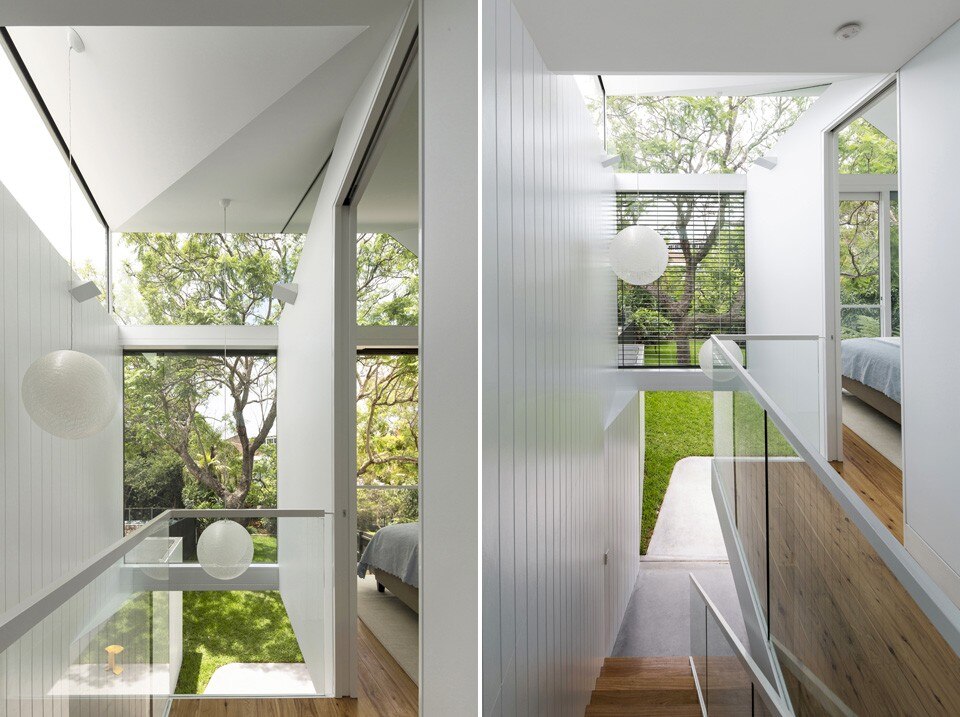 Christopher Polly: Cosgriff House
Location: Annandale, Sydney, Australia
Architects: Christopher Polly Architect
Interior design: Christopher Polly Architect
Structural engineering: SDA Structures
Hydraulics: ACOR Consultants
Contractor: R.G.Gregson Constructions
Site area: 370 square metres
Floor area: 167 square metres
Completion: December 2012
Photography: Brett Boardman Photography