Spanish architecture studio Sol89 has recently completed the renovation of an apartment in a late 19th century building in Seville, Spain. Given the historical context, the architects opted for a gradual intervention, aimed at tracking down the original elements of the structure, starting with the removal of ceilings, partition walls and the various additions dating back to the '80s.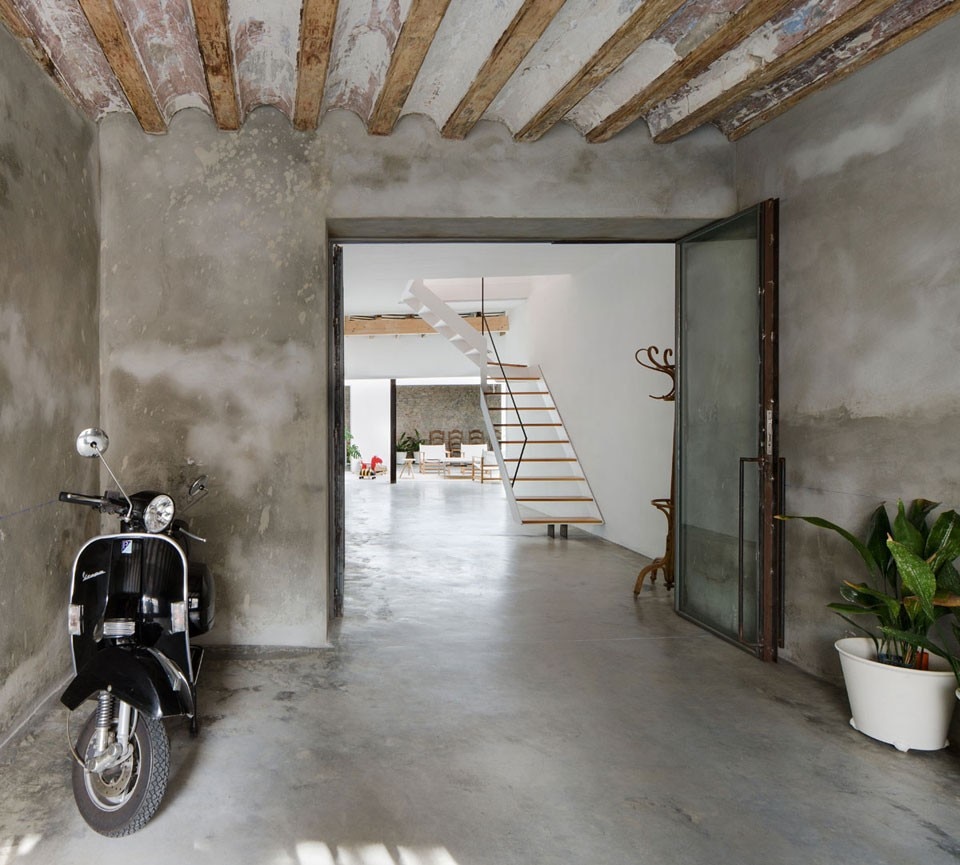 Numerous traces emerged from this "purification" process, revealing diverse strata for different periods. When entering from the street, the space of transition that leads to the interior of the house was subject to minor changes: the recovery of the ceiling's wooden beams and small barrel vaults. Entering from the street, one can arrive at the living room, a central space with double height ceilings and white walls, contrasting with the original brick surfaces.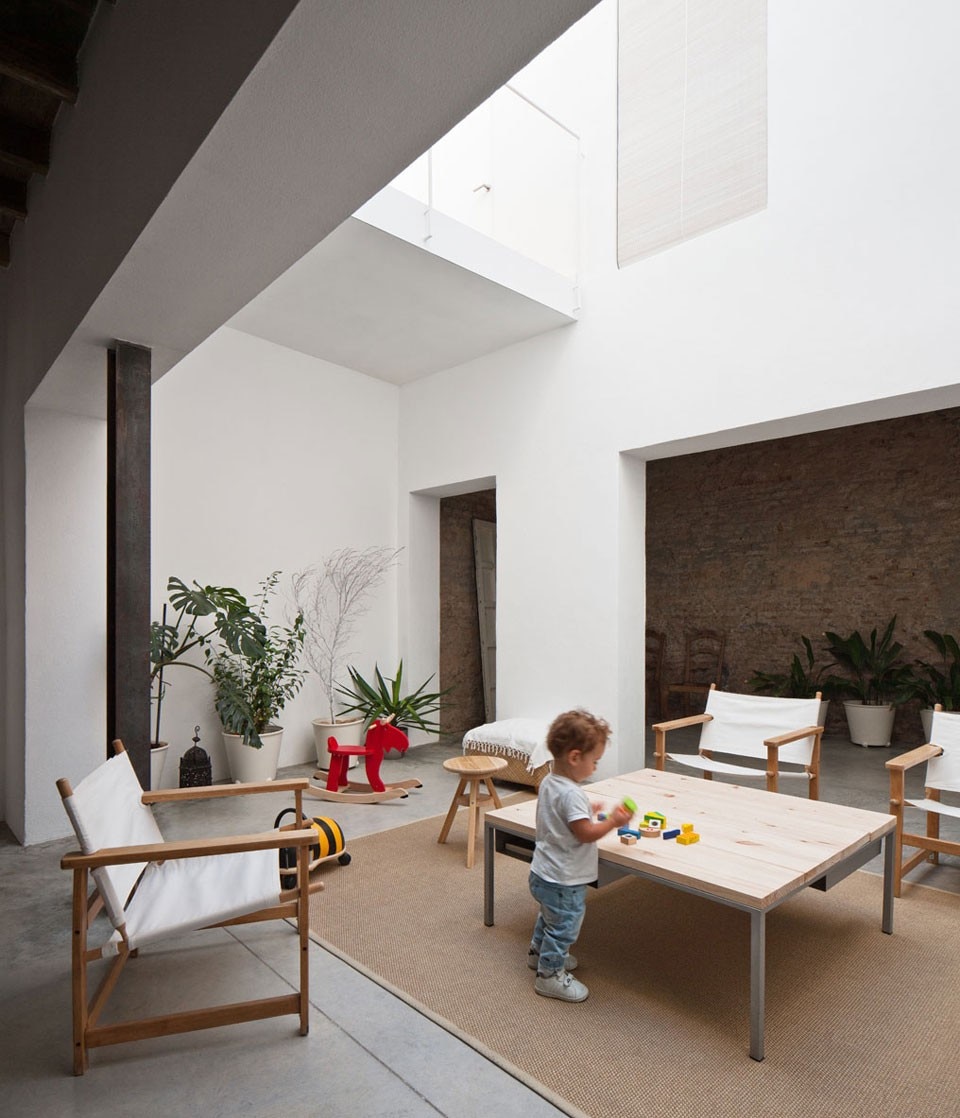 "This passage," state architects María González and Juanjo López de la Cruz, "is like a garden for the residents, a place of steps and meetings, just like the nearby market place." A nimble staircase connects different levels, where the spaces are articulated in favour of maximum brightness and openness.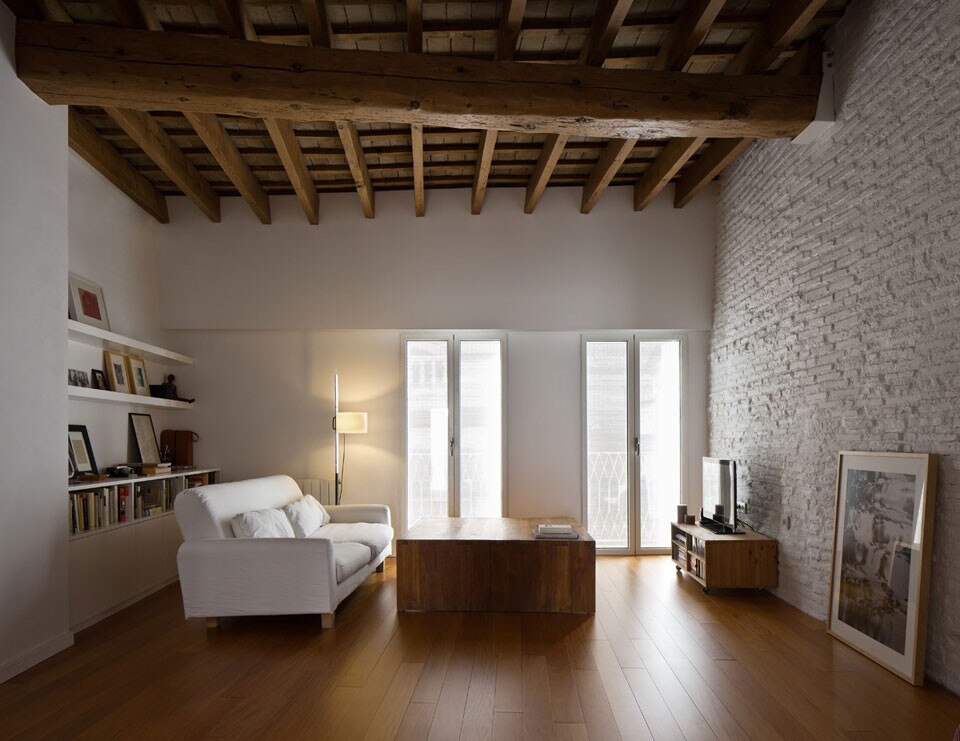 During the two-year renovation process, the architects worked as if the needs of clients and their small child would change rapidly. The finalised project seeks to support this evolution with an extremely flexible setting. "An open project," state the architects, "able to adapt to previous history and simultaneously writing its own."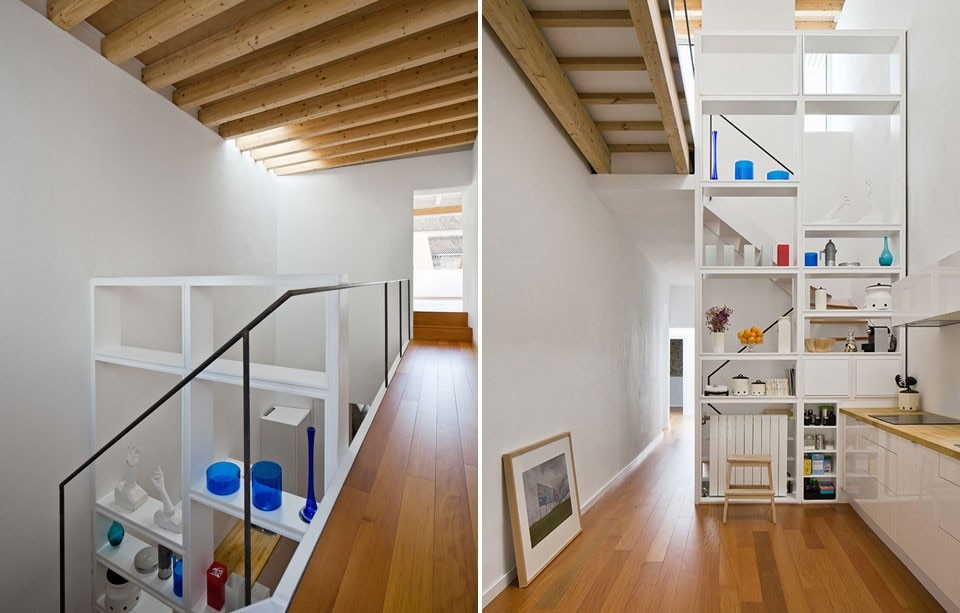 Sol89: House in the market
Location: Seville
Architects: Sol89 (María González and Juanjo López de la Cruz)

Area of intervention: 250 square metres 

Structural engineering: Sol89

Contractor: Autoconstrucción y Fdez. Carbonero

Completion: 2012
Photography: Fernando Alda